[:de]
Friedliche Weihnachten
Wie schön und friedlich die Weihnachtszeit doch sein kann,
sieht man hier in Besalú. Uns sind keinerlei Glühweinstände oder Punschstandln aufgefallen. Es gibt kein kitschiges Weihnachtslied oder irgendwelche weihnachtliche Symbole hier in der Stadt. Einfach friedliche, gut gelaunte Menschen, die mit ihren Familien den Tag hier genießen.
So friedlich haben wir den Tag auch noch genossen, haben noch einmal mittags Grillhühnchen gespeist und am Abend sind wir zum Abschied noch einmal durch das beleuchtete Besalú spaziert,
Wilfried hat Fotos gemacht bevor wir uns die letzte Nacht in diesem wunderschönen Ort in Fredi wieder schlafen gelegt haben.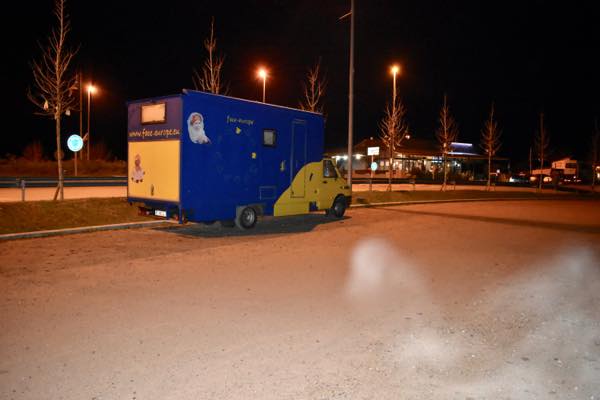 [:en]
Peaceful Christmas
How beautiful and peaceful Christmas time can be,
you feel here in Besalú. We noticed no crowded wine stalls or punch stalls. There is not a single Christmas song or any Christmas symbols here in the city except some lights in the streets.

Just peaceful, good-humored people who enjoy the day here with their families. It is so peaceful, we have also enjoyed the day, had barbecued chicken for lunch and in the evening we walked again through the illuminated Besalú.
Wilfried took photos before we went to sleep for the last time in this wonderful place.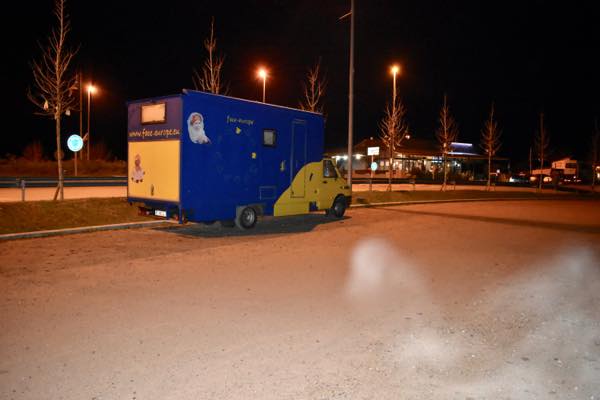 [:]