[:de]
Blogeintrag 10. Dezember 2018
Langsam ging am Vormittag das Leben in Besalú los.
Frühstücken, 100 Liter Wasser für 3 € tanken, Strom für eine Stunde um stolze 3 € tanken, Toilette entleeren, Grauwasser ablassen, einkaufen, all das dauerte noch beinahe bis Mittag. Wir hatten ja keinen langen Weg vor uns: bloß circa 20 km bis zum Vulkankegel von Santa Margarita, den wir uns in einem je 30 Minütigen Auf- und Abstieg vom Parkplatz aus erst erarbeiten mussten.
In der Mitte des Vulkankraters steht eine kleine Kapelle, ansonsten war das "Abenteuer Vulkan" wohl eher ein schöner Waldspaziergang.
Ein paar Kilometer weiter ging es noch bis zum Stellplatz von Santa Pau, einer grandiosen mittelalterlichen Burg und Kleinstadt, die wir auch aus nächster Nähe betrachteten. Die ersten Krippen in und außerhalb der Kirche,
stimmungsvoll kommt hier Weihnachten noch herüber. Keine Hektik, kein Trubel. Einfach nur schön zum Anschauen und innehalten. So lasse ich mir die Vorweihnachtszeit gefallen.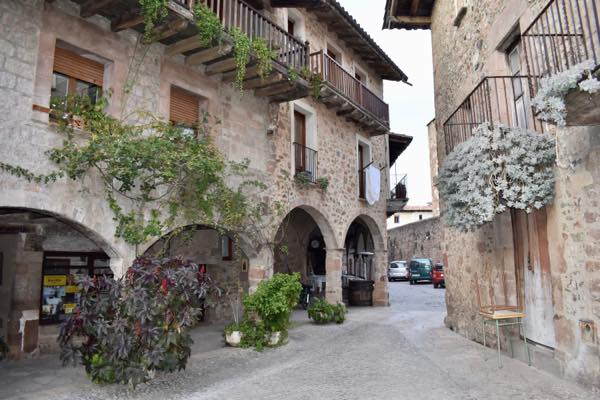 Die erste der beiden Gasflaschen ist heute leer geworden. Es ist Zeit für das Besorgen einer spanischen Leihflasche.
Wir wollen so rasch wie möglich südwärts ziehen. Am Donnerstag ist Regen hier im Norden prognostiziert und wir wären gerne vor dem Regen hier weg. [:en]
Blog post December 10, 2018
Slowly life in Besalú started in the morning. Breakfast,
filling up 100 liters of water for 3 €, filling up electricity for an hour by a staggering € 3, emptying the toilet, drain gray water, shopping, all of that took almost until noon. We even did not have a long way to go: our next aim was only about 20 km to the volcano of Santa Margarita. From the parking lot to the volcano it was just a 30 minutes walk.
In the middle of the volcanic crater there is a small chapel, otherwise the "Adventure volcano" was nothing else than a nice walk in the woods.
A few kilometres further we went up to the caravan parking lot of Santa Pau, a magnificent medieval castle and town, which we also visited.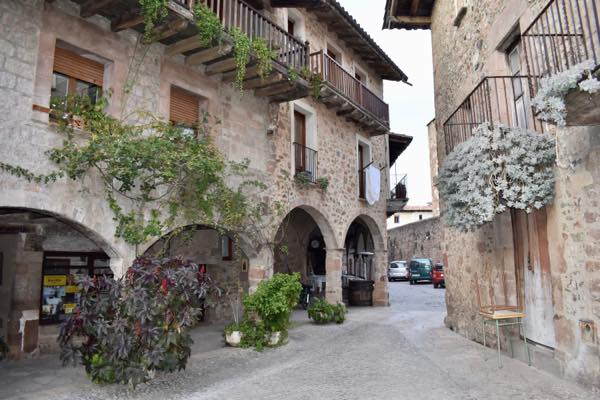 The first nativity Christmas scenes in and outside the church, full of atmosphere here. No hassle, no bustle. Just beautiful to look at and pause. So I think I like the Christmas season in this way.
The first of the two gas cylinders got empty. It's time to get a Spanish loaner bottle for gas.
We will go on southward as soon as possible. On Thursday rain is predicted here in the north and we would like to get away from the rain.[:]