Blog post December 10, 2018
Slowly life in Besalú started in the morning. Breakfast,
filling up 100 liters of water for 3 €, filling up electricity for an hour by a staggering € 3, emptying the toilet, drain gray water, shopping, all of that took almost until noon. We even did not have a long way to go: our next aim was only about 20 km to the volcano of Santa Margarita. From the parking lot to the volcano it was just a 30 minutes walk.
In the middle of the volcanic crater there is a small chapel, otherwise the "Adventure volcano" was nothing else than a nice walk in the woods.
A few kilometres further we went up to the caravan parking lot of Santa Pau, a magnificent medieval castle and town, which we also visited.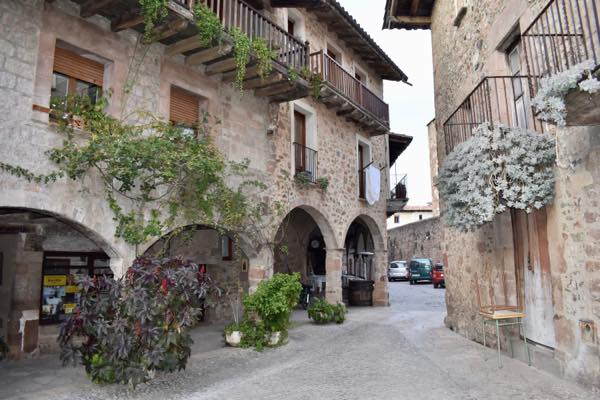 The first nativity Christmas scenes in and outside the church, full of atmosphere here. No hassle, no bustle. Just beautiful to look at and pause. So I think I like the Christmas season in this way.
The first of the two gas cylinders got empty. It's time to get a Spanish loaner bottle for gas.
We will go on southward as soon as possible. On Thursday rain is predicted here in the north and we would like to get away from the rain.