[:de]6. September 2018
Morgen sind es schon wieder zwei Wochen seit wir Big Fredi vor dem Eingang der Greenmangallery geparkt haben. Wir müssen zugeben, dass wir uns in Buxton und seine offenen Bewohner regelrecht verliebt haben.
Es war so ein herzlicher Empfang und eine großartige Unterstützung für Face Europe vom gesamten Team der Galerie. Danke für diesen großartigen Durchbruch von Face Europe in UK. Das Wochenende des Bank Holidays bedeutete viel Arbeit für uns.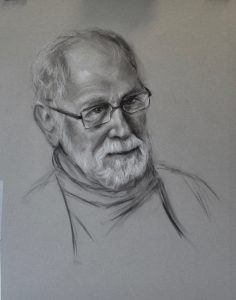 Es war toll, dass wir die Räumlichkeiten der Galerie nutzen konnten für das Porträtieren. Es war zwischenzeitlich kalt und nass geworden. So konnten wir uns selbst und unsere Modelle wärmen. Wilfried malte und zeichnete insgesamt 6  Menschen, die alle bereits in einer Speed Version auf Youtube zu sehen sind. Die Langversionen folgen Schritt für Schritt. Das Alter der Porträtierten von 3 Monaten bis 89 Jahre ist wirklich beachtlich.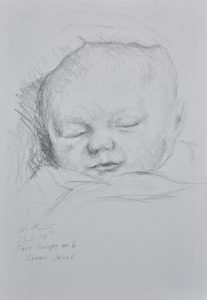 Wenn ihr euch die Filme auf YouTube anseht, gebt uns bitte eure Kommentare, Daumen hoch und es wäre schön, wenn ihr den Kanal abonniert. Welch eine Freude für euch, wenn ihr an die neuesten Filme automatisch erinnert werdet.
[:en]6. September 2018
Tomorrow it has been two weeks now that we have parked Big Fredi in front of "thegreenmangallery" and I have to admit we have really fallen in love with this wonderful town, the gallery and its welcoming people.
It was such a warm welcome and great understanding and support of Face Europe all the way through. We are so thankful for this kick off in UK.
The Bank Holiday weekend was full of work for us.
Thanks to the gallery we could go inside and warm our models as well as ourselves. It was nasty cold and wet outside.
Wilfried drew and painted 6 people and all of them can be watched on YouTube.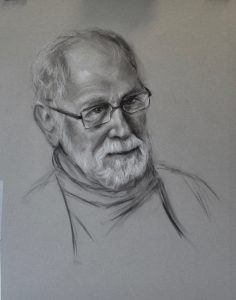 The speed version is finished of all of them, yet the long version still has to come step by step. The range in age was really fabulous. The youngest model was 3 months old and her mother talked in her name. The oldest person is 89 years old.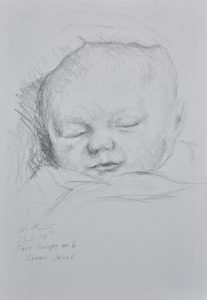 If you watch the movies on YouTube, please give us your comments, thumbs up and subscribe our channel. What fun it will be for you to get the newest movies![:]