Blog entry 24 January 2022
Christmas was already a whole month ago and soon the extreme winter here in Greece should be over.
We have been standing in front of the Kykao brewery since 7 January and portraits are being taken all the time. 10 stories and their portraits are in the "box". Of these, 6 are Greek, 3 French and 1 German.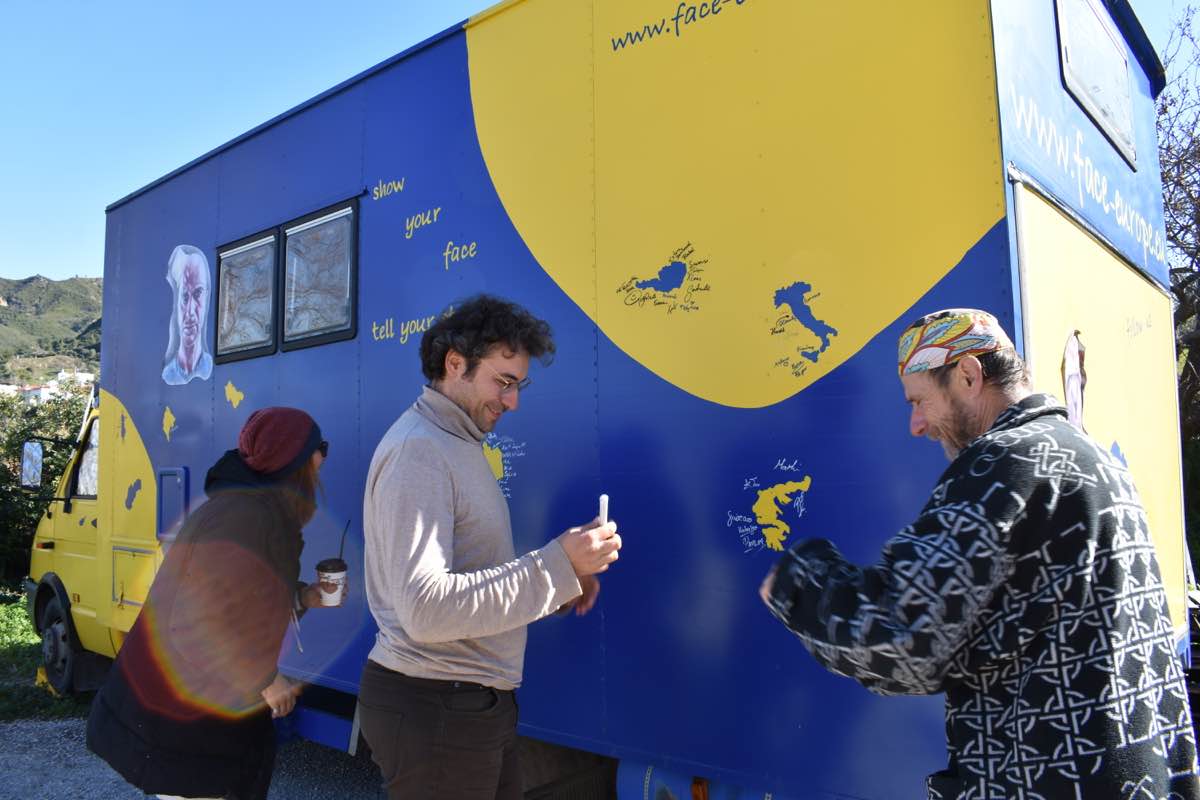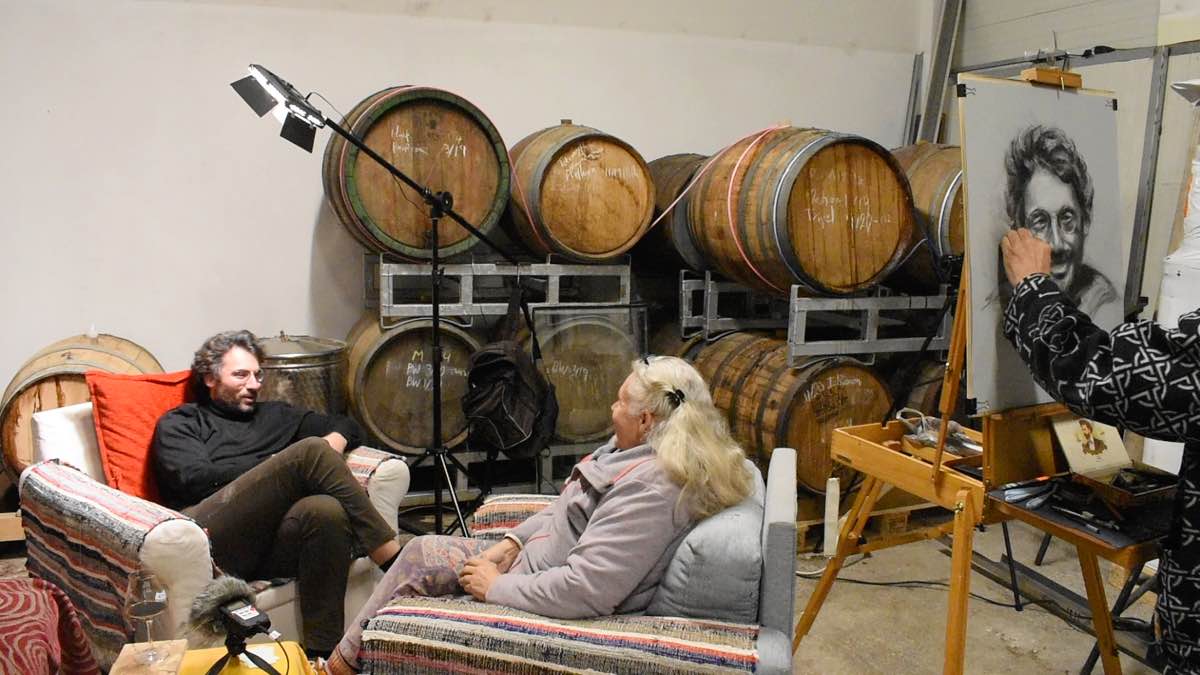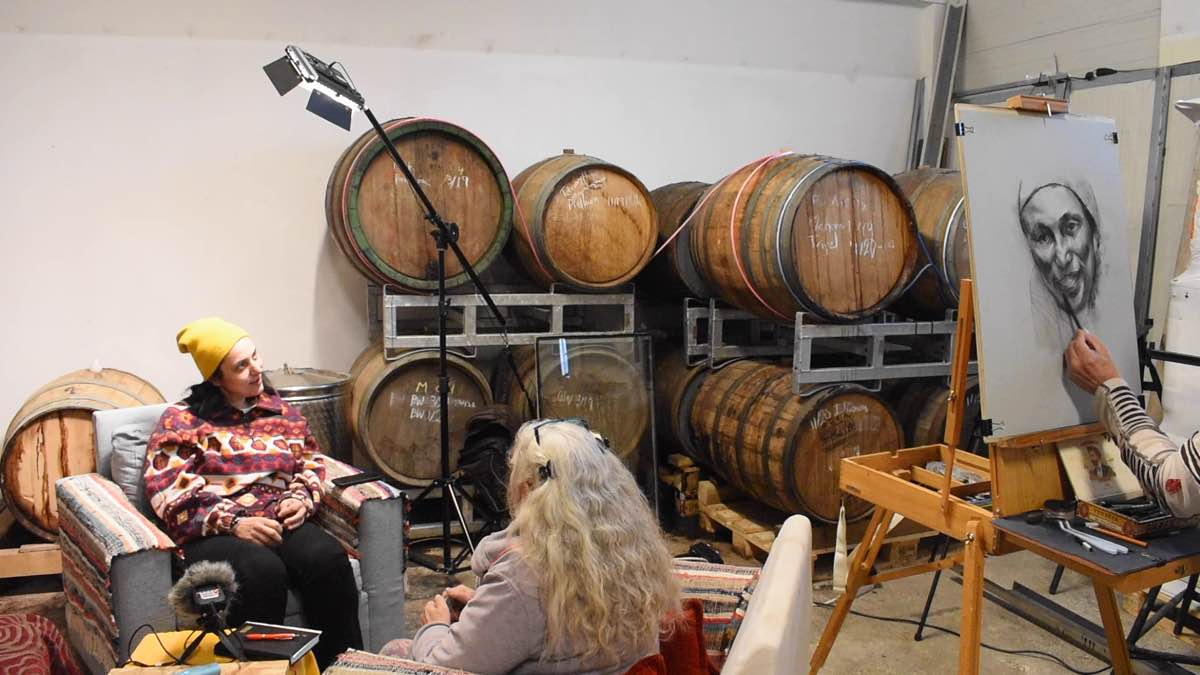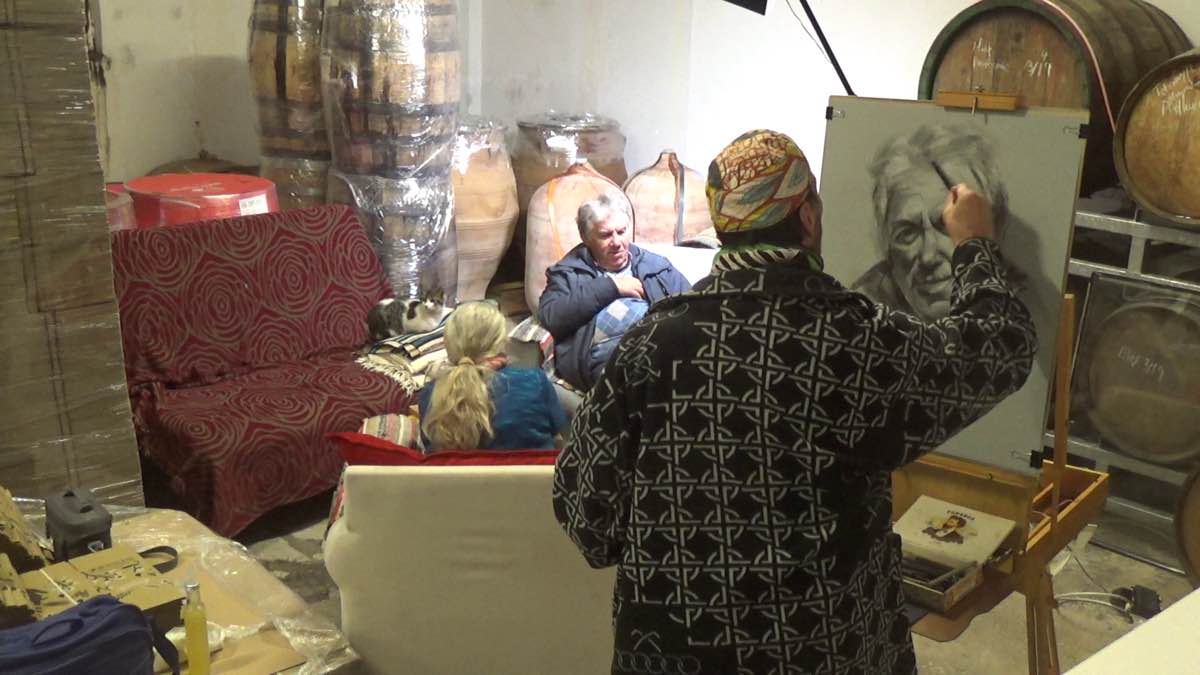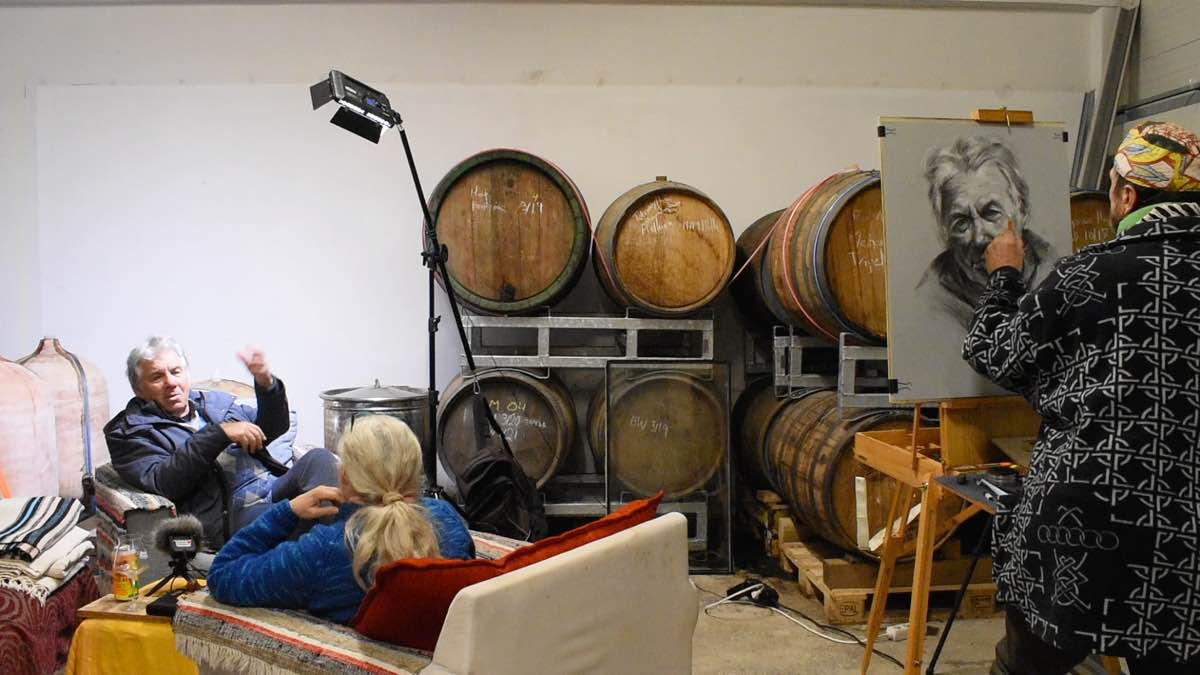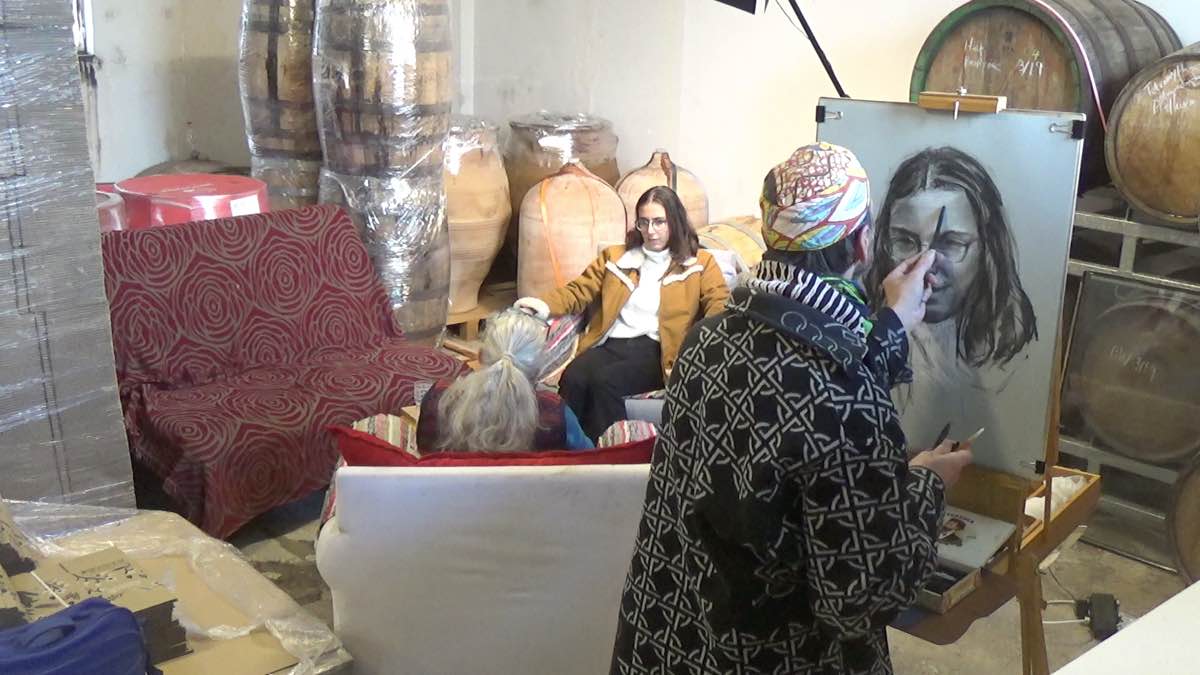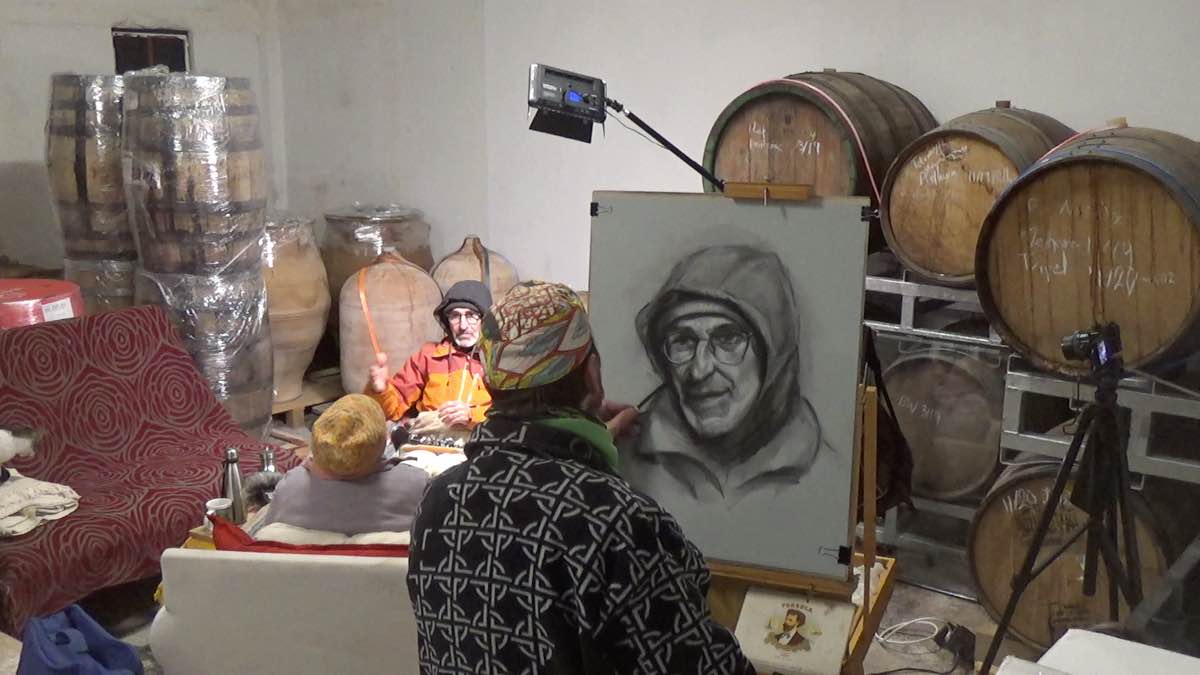 Two more Greeks are to follow today and tomorrow. 
It hasn't been this good for a long time. And that despite the freezing cold,
which is untypical even for Greeks. But we take it easy, heat our Big Fredi to pleasant temperatures and wait for spring. When you look outside, you might think it's wonderfully warm, the sun is beating down, but when you're outside, you feel the biting cold wind. 
We have to hold out for a few more days and then winter will be over. 
Last Friday, the bar was open again and Kostas came up with something special. He wanted to know what a typical Austrian dish was.
Wilfried raved about Carinthian Kasnudeln. Kostas immediately took up the idea: we'll cook that for the bar on Friday. The recipe on Mister Google was quickly found. Finding the right curd was no problem, even for a brewmaster: "We'll do it ourselves!" was his suggestion. No sooner said than done. And it was a perfect fit. From 5 litres of skimmed milk and a lactic acid, which is the basic essence in a brewery, quickly produced curd in sufficient quantity were the basic essence of the filling. Of course, my dried Carinthian mint from my garden was not to be missed. It gives the typical taste.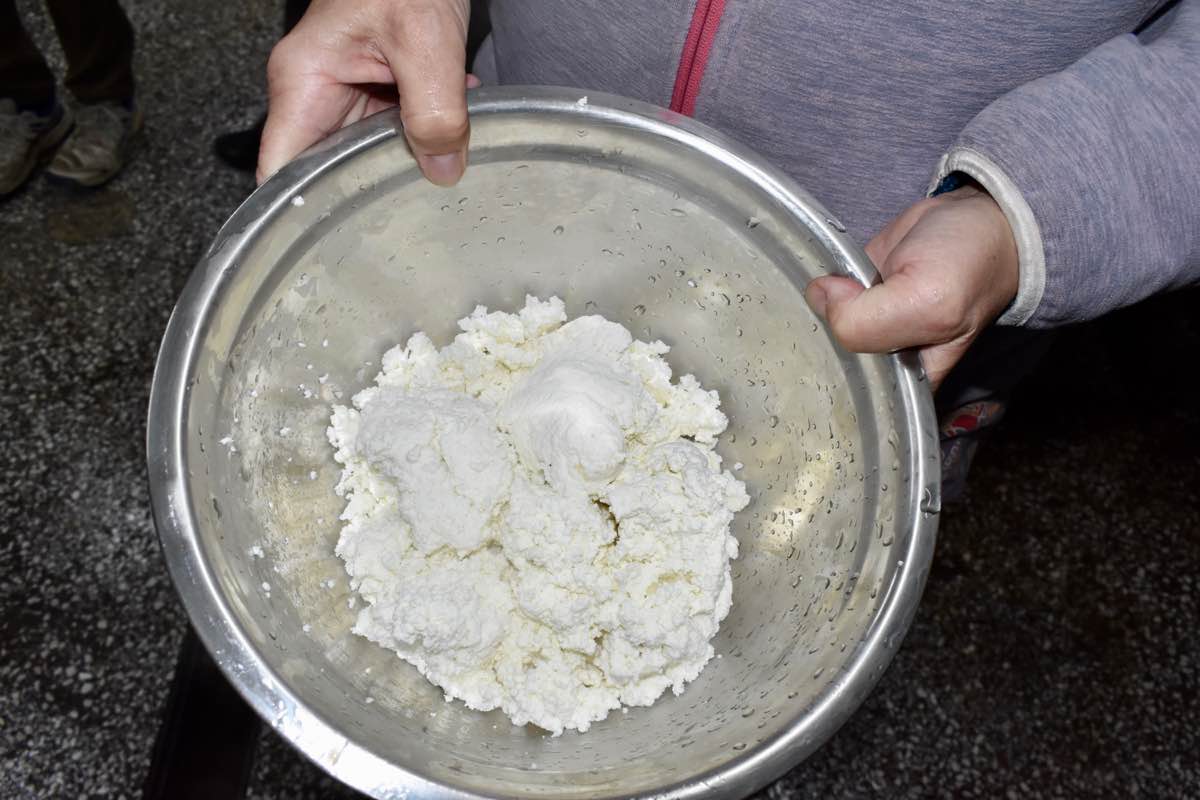 And so many many Kasnudeln were formed with the help of the two French students Fanny and Benjamin and the super cook Christos. Wilfried was the cook at the Kaserole, who made sure that no noodle burst open. Kostas was thrilled. Especially the last ones fried in butter were very tasty for all of us. There was really no difference to our noodles at home! Congratulations to all the cooks!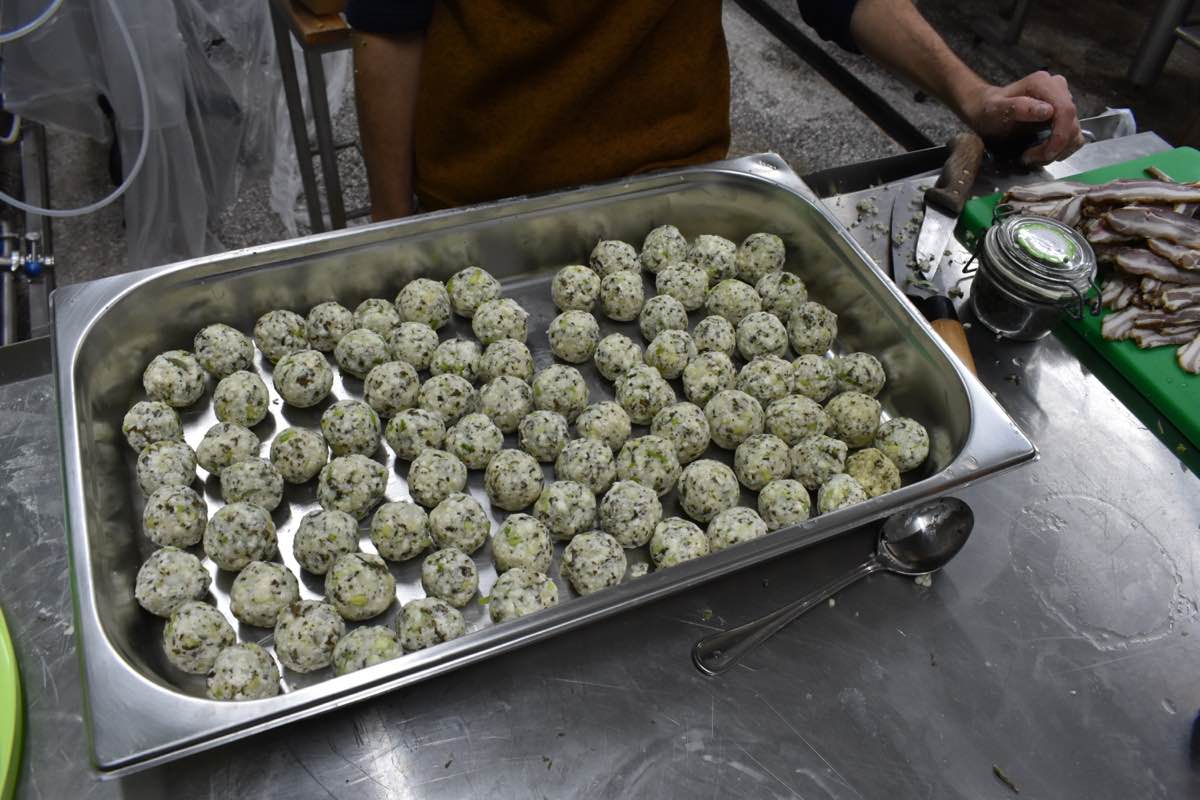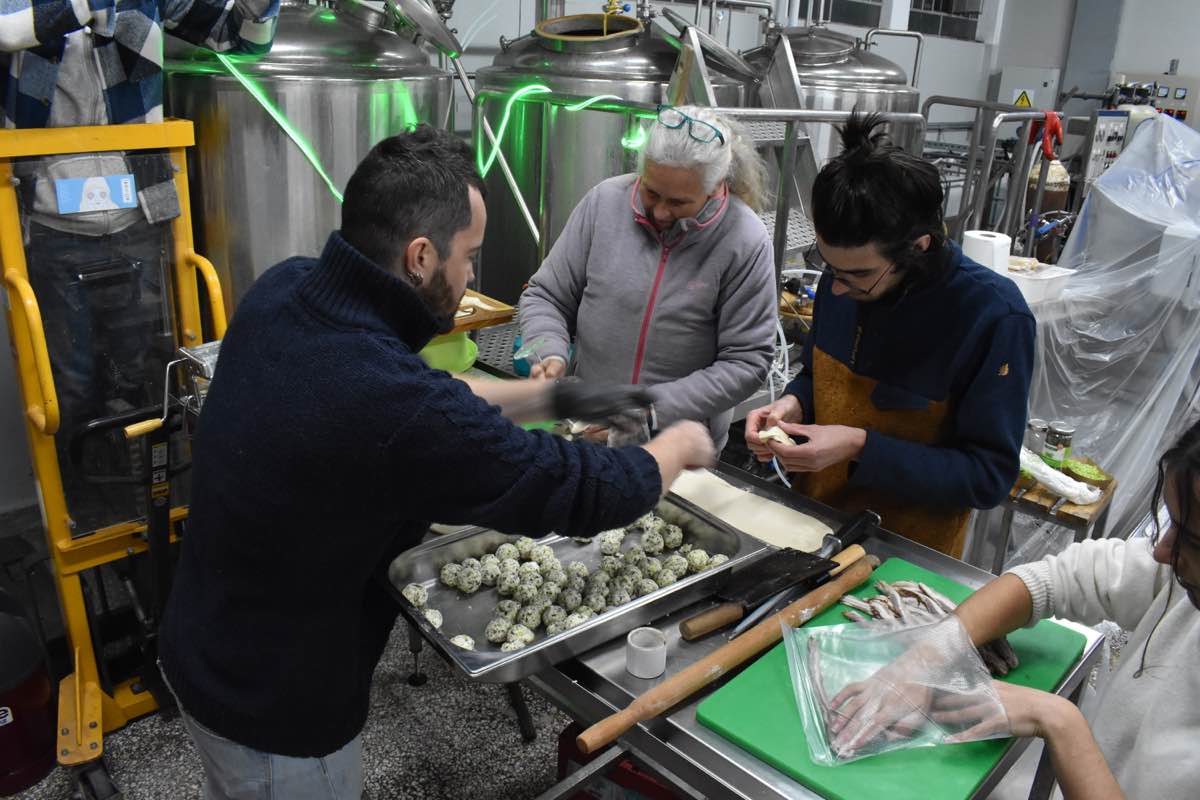 There is actually nothing to report about movements in the area. Our movement radius does not go beyond the distance between the car and the brewery. And that's a whopping 5 metres. 
The view of the sea is very nice. But we haven't been directly there yet either. There's just always far too much to do. A portrait almost every day and then saving the film footage and preparing for the next portrait take up a lot of time. 
But at some point we have to move on. Stay tuned and see where the journey goes and what other wonderful encounters with Greeks are to come.