[:de]Blogeintrag 24. Jänner 2022
Weihnachten liegt schon wieder einen ganzen Monat zurück und bald sollte auch der extreme Winter hier in Griechenland zu Ende sein.
Wir stehen schon seit 7. Jänner vor der Kykao Brauerei und es entstehen Porträts am laufenden Band. 10 Geschichten und deren Porträts sind im Kasten. Davon 6 Griechen, 3 Franzosen und 1 Deutsche. 
Heute und morgen sollen 2 weitere Griechen folgen.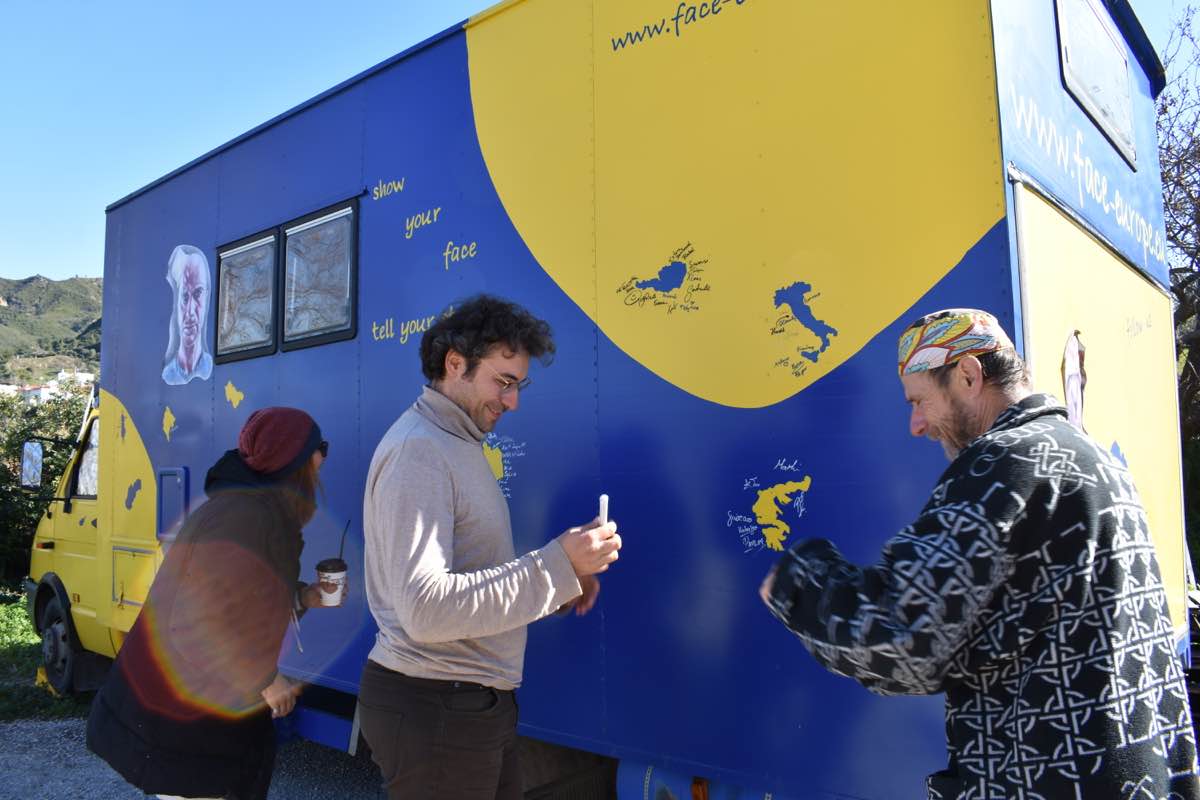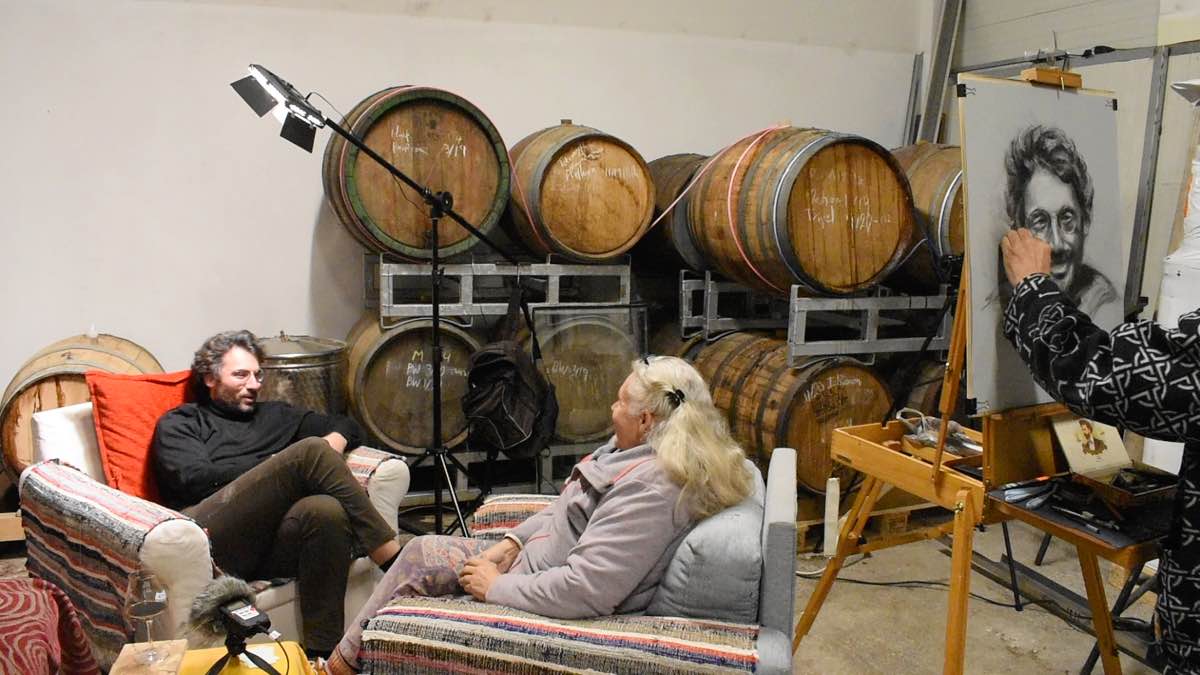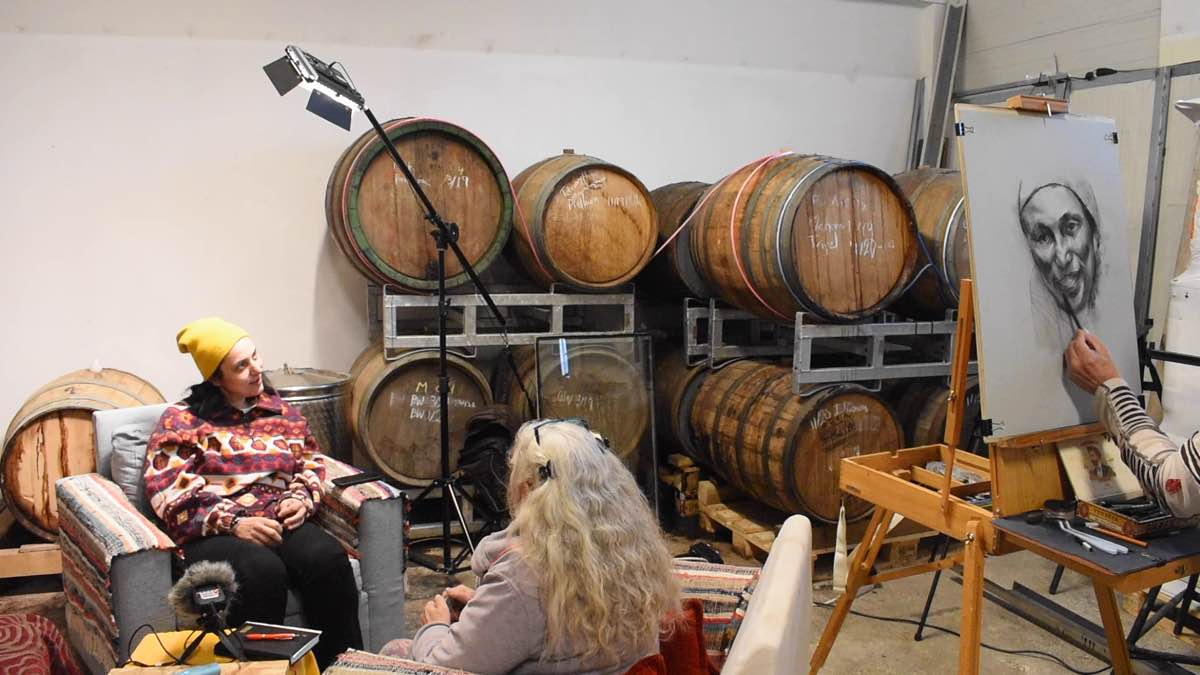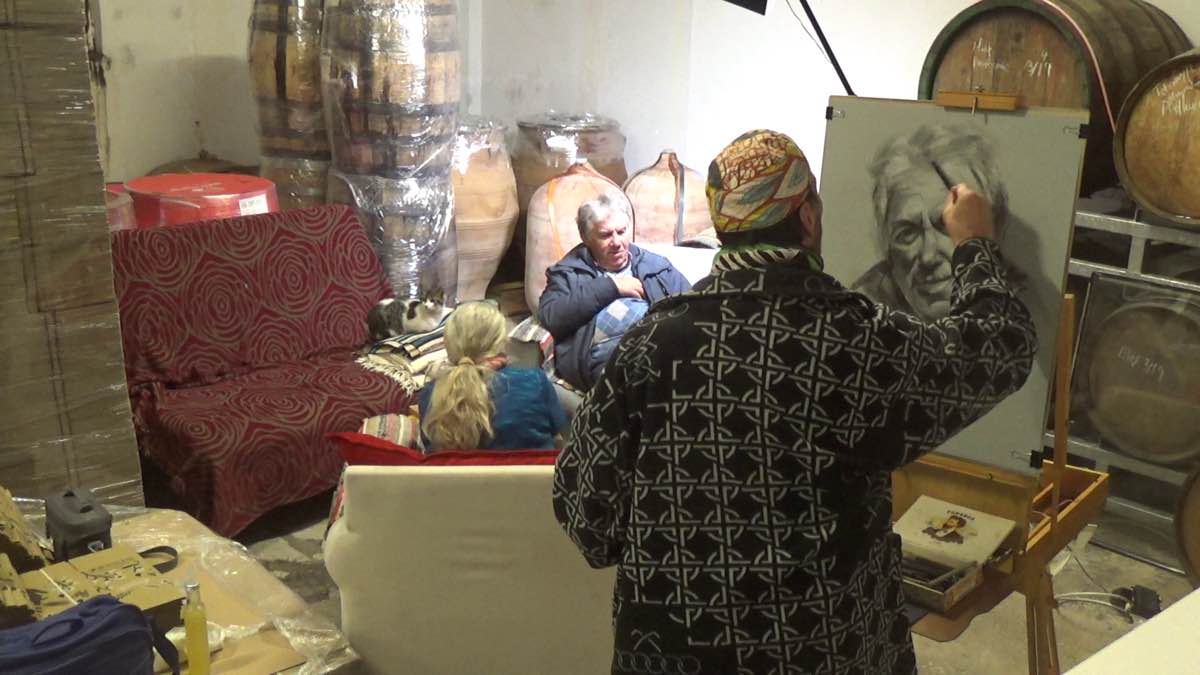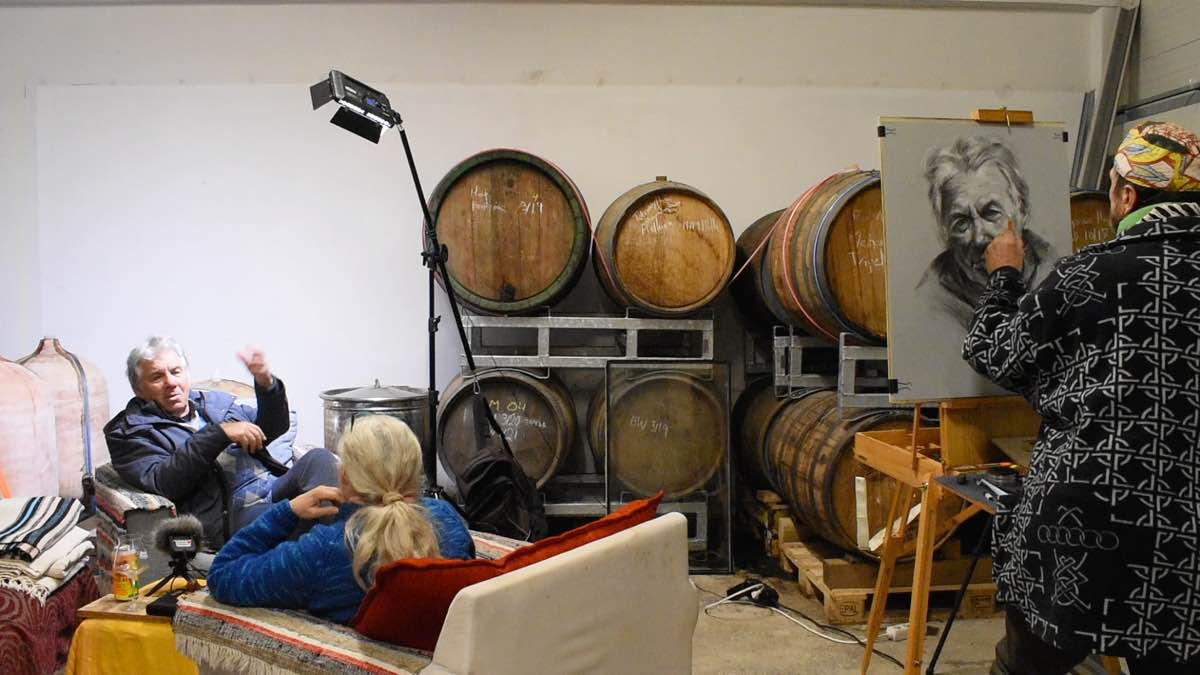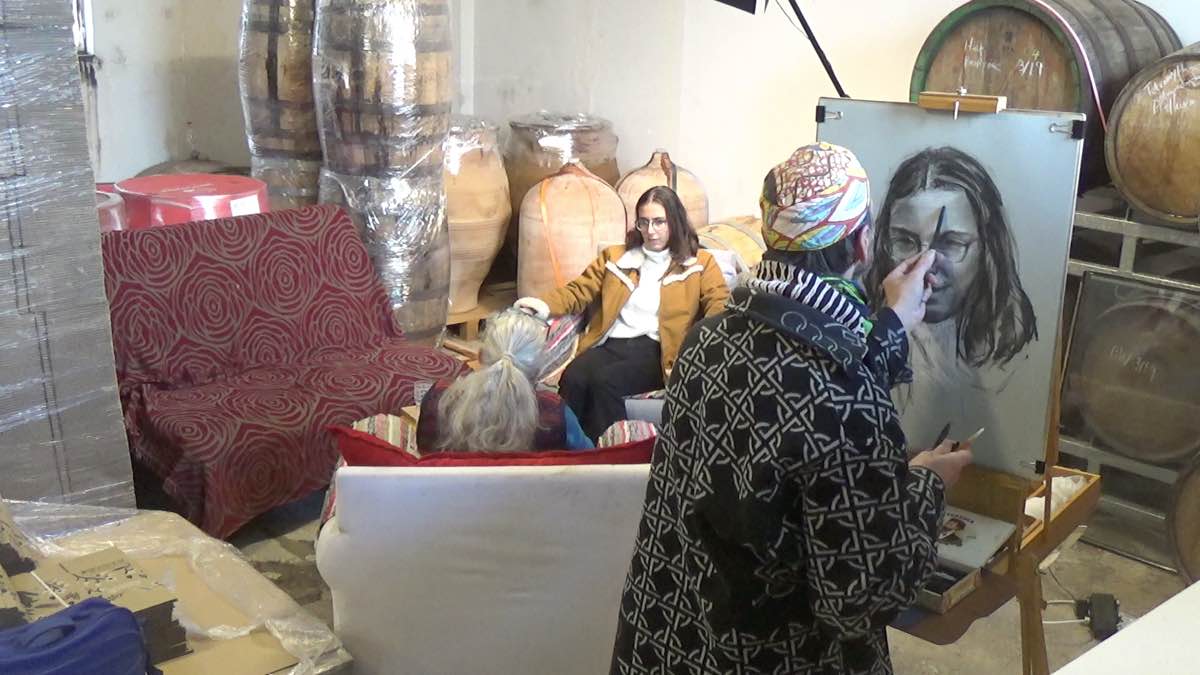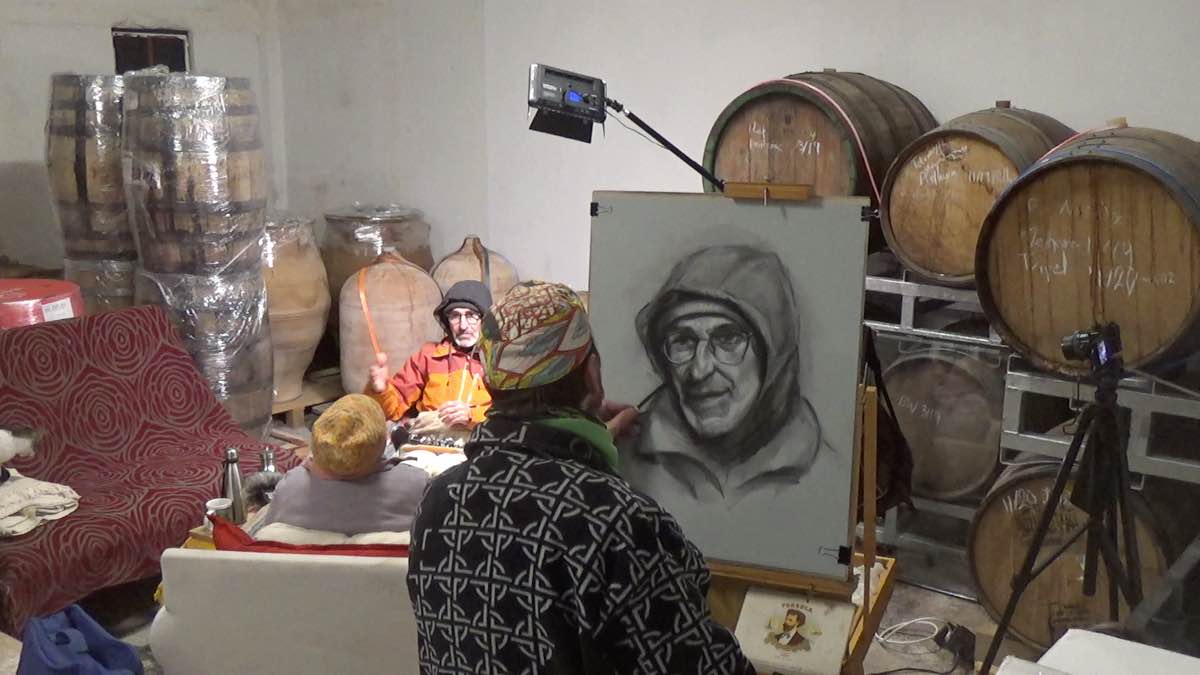 So gut lief es schon lange nicht mehr. Und das trotz Eiseskälte, die selbst für Griechen untypisch ist. Aber wir nehmen es gelassen, heizen unseren Big Fredi auf angenehme Temperaturen und warten auf den Frühling.
Wenn man hinausschaut, könnte man meinen, es ist wunderbar warm, es knallt die Sonne herunter, aber ist man draußen, spürt man den beißenden kalten Wind. 
Durchhalten heißt es noch ein paar Tage und dann ist Schluss mit dem Winter. 
Letzten Freitag war wieder Barbetrieb und Kostas ließ sich etwas Besonderes einfallen. Er wollte wissen, was eine typische österreichische Speise ist. Wilfried schwärmte von Kärntner Kasnudeln. Sofort griff Kostas die Idee auf: das kochen wir am Freitag für die Bar. Das Rezept auf Mister Google war schnell gefunden. Den richtigen Topfen zu finden, war auch für einen Braumeister kein Problem: "das machen wir selber!" war sein Vorschlag. Gesagt-getan. Und es passte perfekt.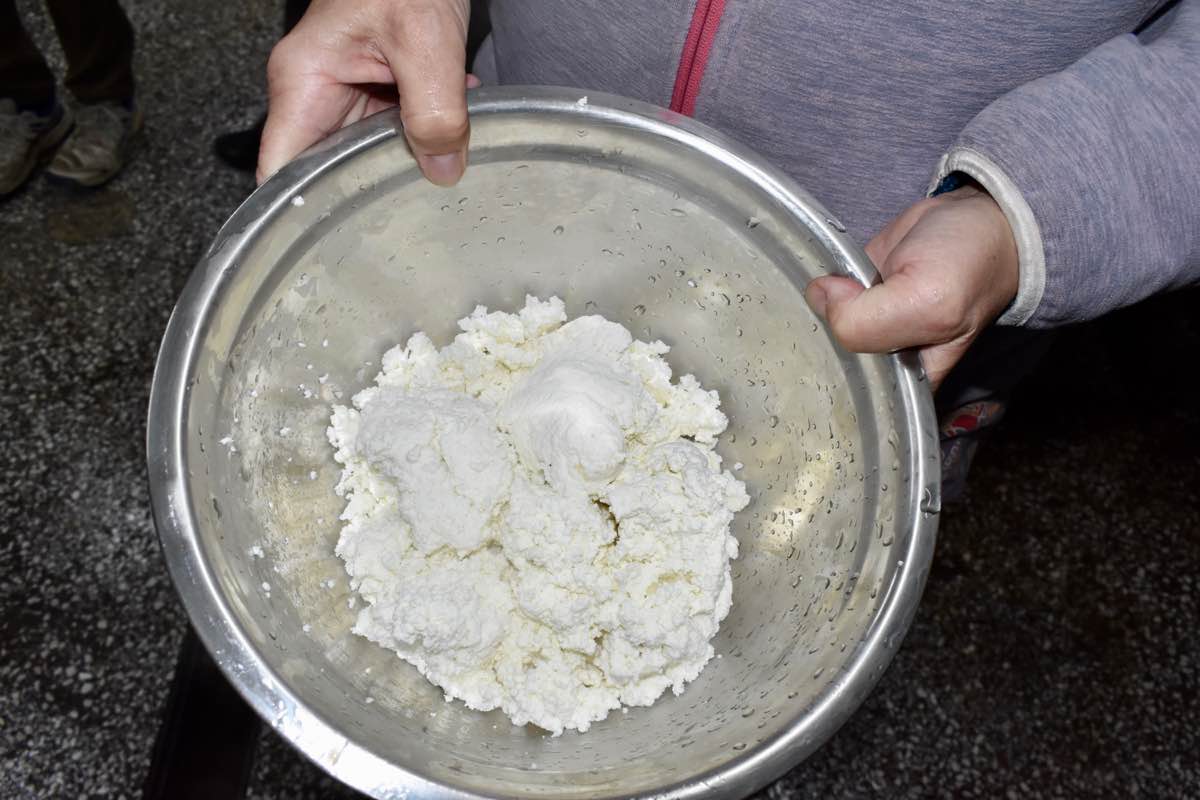 Aus 5 Litern Magermilch und einer Milchsäure, die in einer Brauerei Grundessenz ist, schnell mal Topfen in ausreichender Menge produziert waren die Grundessenz der Füllung. Meine mitgebrachte getrocknete Kärntner Minze aus meinem Garten durfte natürlich nicht fehlen. Sie gibt den typischen Geschmack.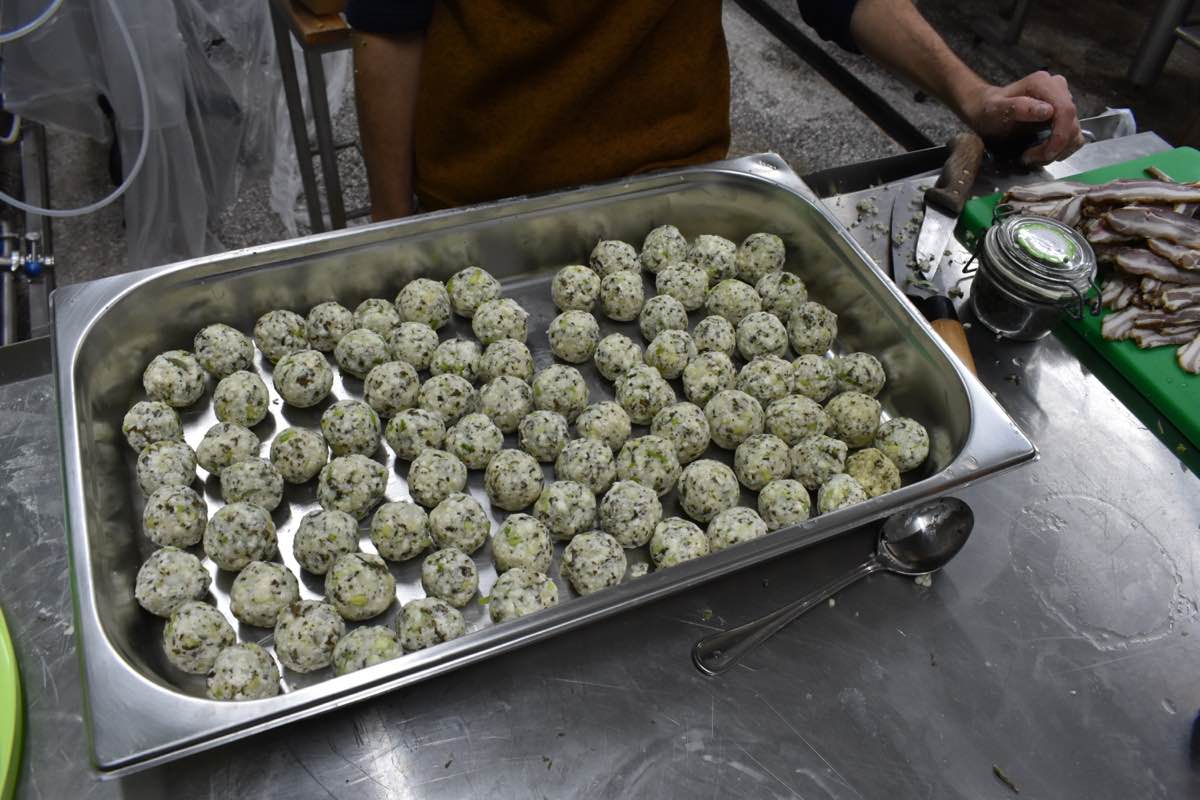 Und so wurden viele viele Kasnudeln unter Mithilfe von den beiden französischen Studenten Fanny und Benjamin und dem Super Koch Christos geformt. Wilfried war der Koch an der Kaserole, der streng darauf achtete, dass auch keine Nudel aufplatzte. Kostas war begeistert.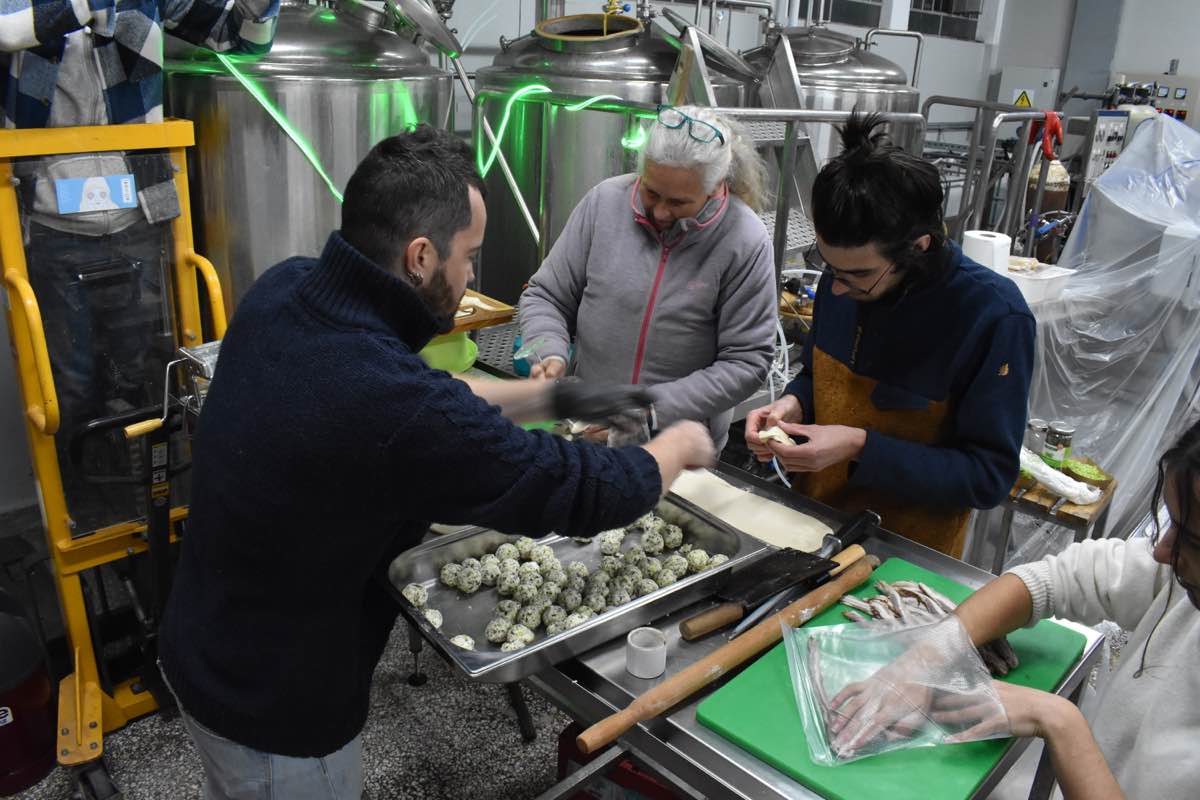 Besonders die letzten in der Butter angebratenen schmeckten uns allen ganz besonders. Es war tatsächlich kein Unterschied festzustellen zu unseren Nudeln zu Hause! Gratulation allen Köchen!
Von Bewegungen in der Gegend gibt es eigentlich nichts zu berichten. Unser Bewegungsradius geht aus der Entfernung zwischen Auto und Brauerei nicht hinaus. Und das sind satte 5 Meter. 
Die Aussicht auf das Meer ist sehr schön. Direkt dort waren wir aber auch noch nicht. Es ist einfach immer viel zu viel zu tun. Beinahe jeden Tag ein Porträt und dann das Speichern der Filmaufnahmen und die Vorbereitung für das nächste Porträt nehmen viel Zeit in Anspruch. 
Irgendwann müssen wir aber weiter ziehen. Bleibt dran und schaut, wohin die Reise geht und welche weiteren wunderbaren Begegnungen mit Griechen noch kommen. [:en]Blog entry 24 January 2022
Christmas was already a whole month ago and soon the extreme winter here in Greece should be over.
We have been standing in front of the Kykao brewery since 7 January and portraits are being taken all the time. 10 stories and their portraits are in the "box". Of these, 6 are Greek, 3 French and 1 German.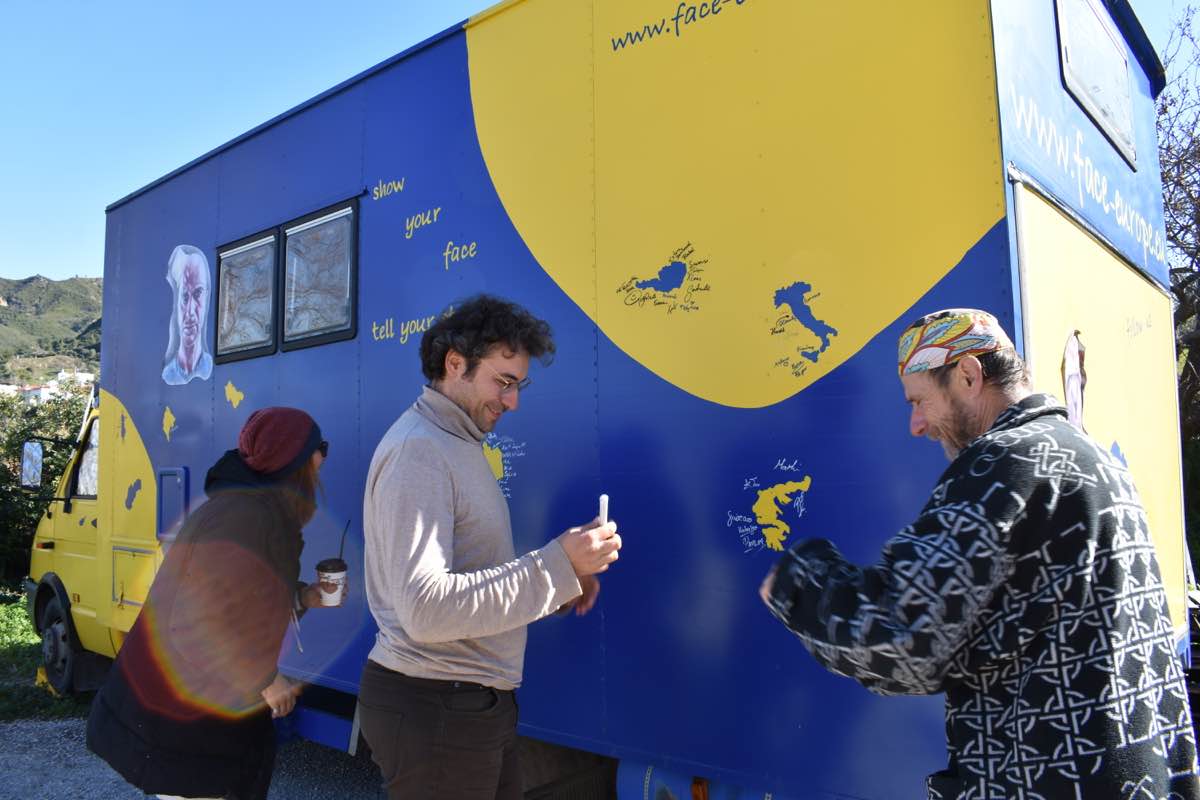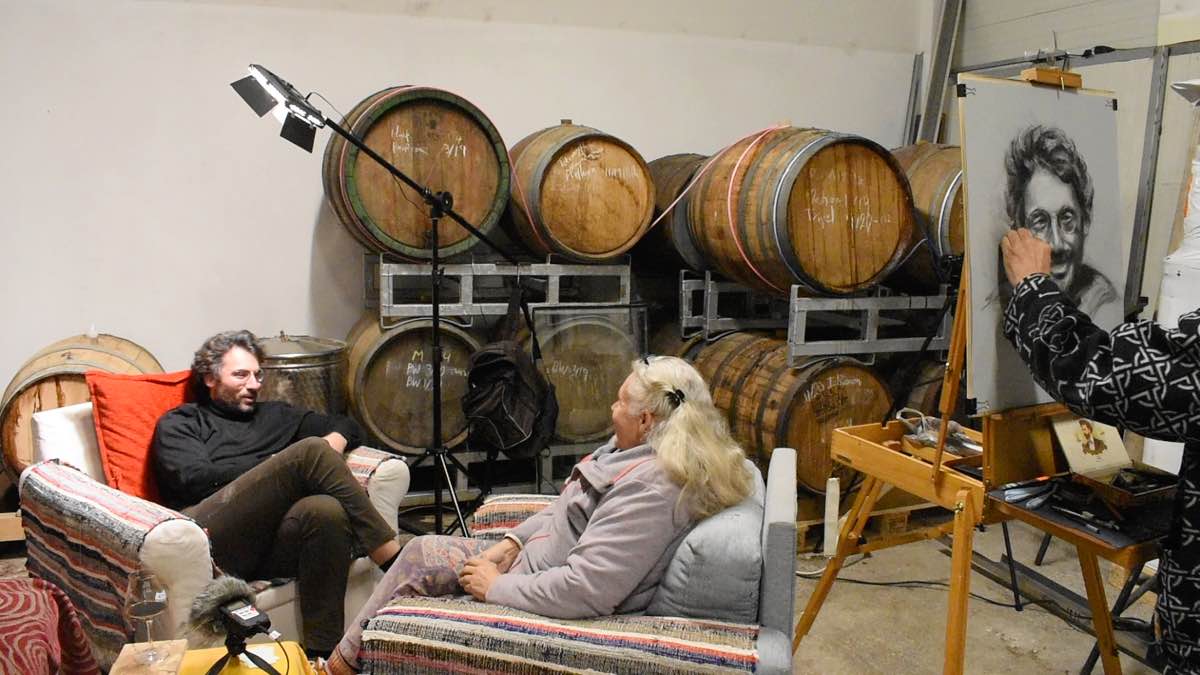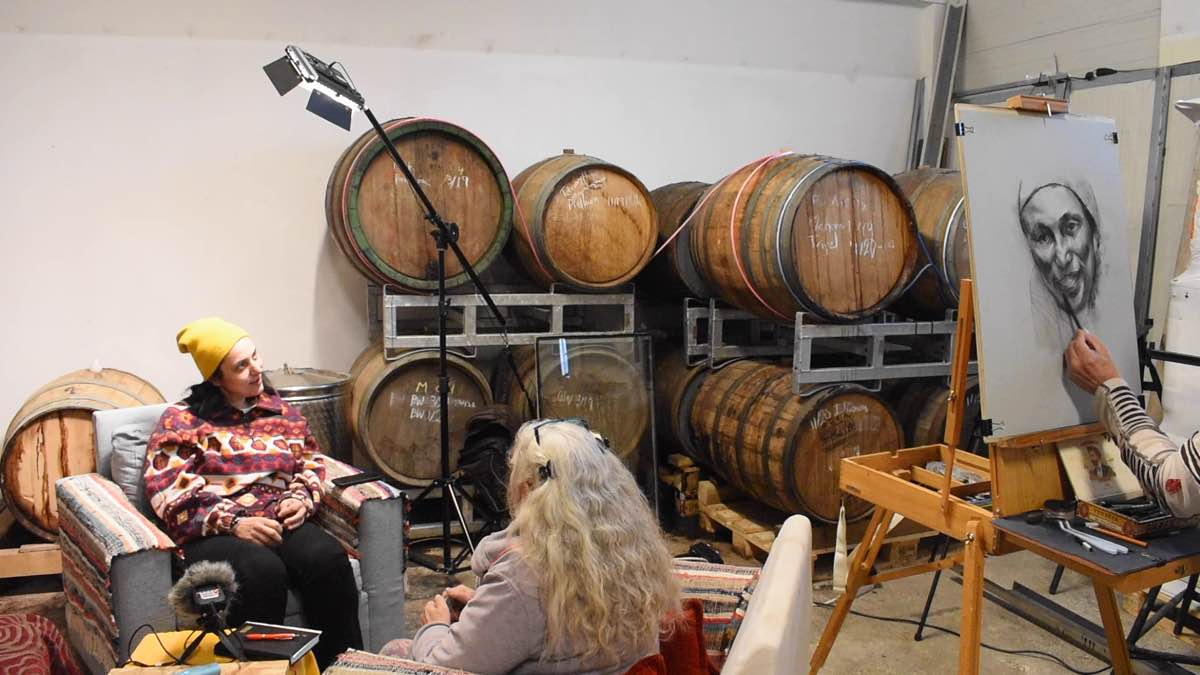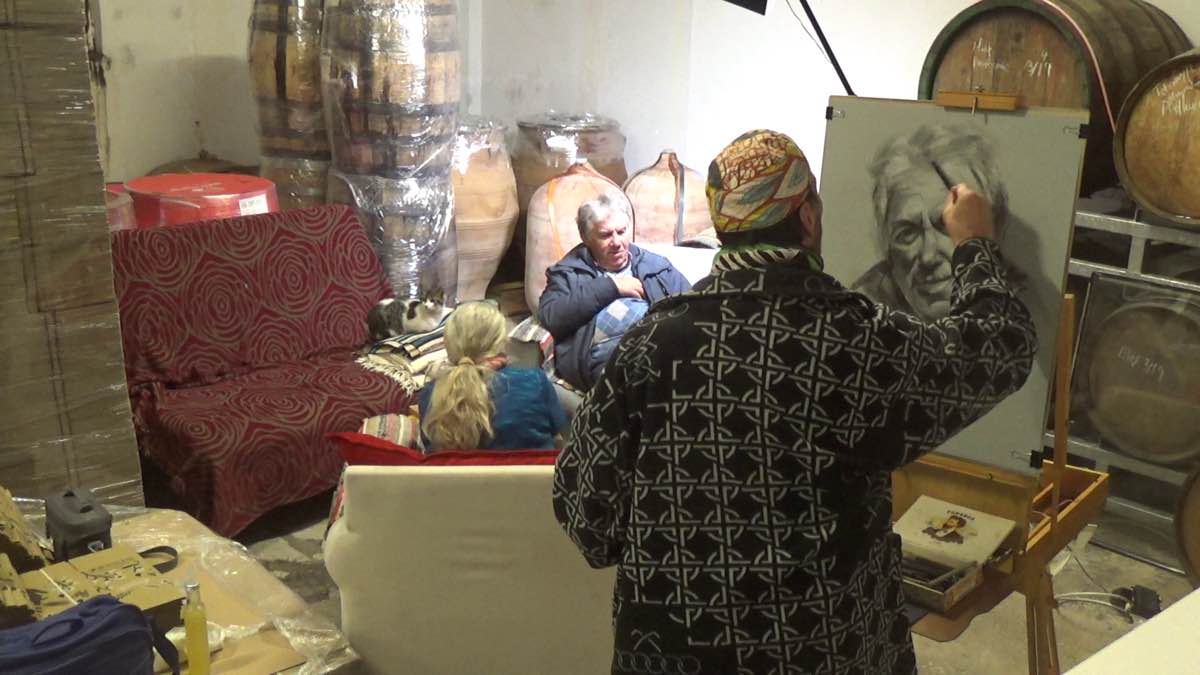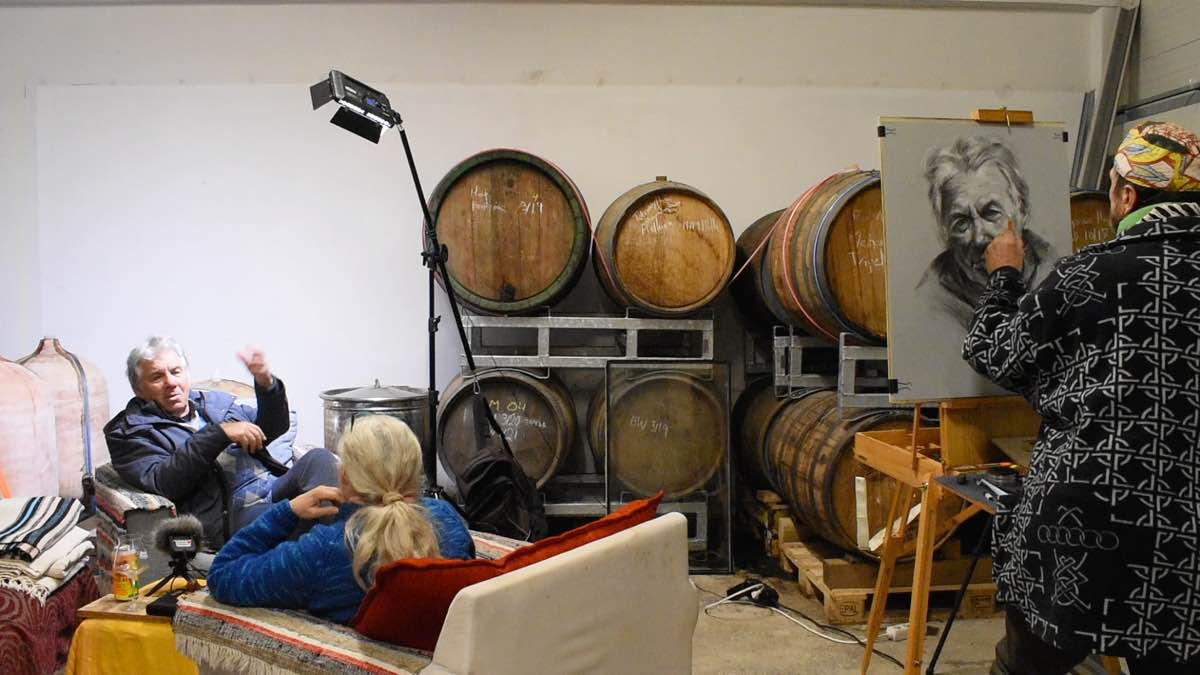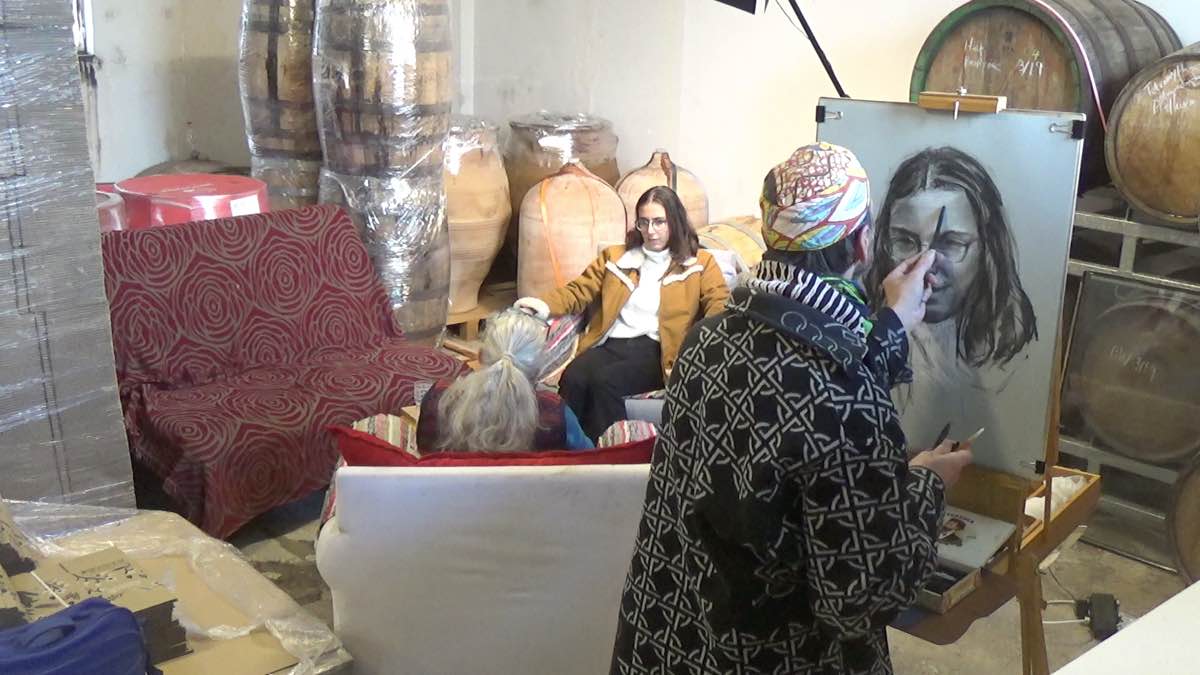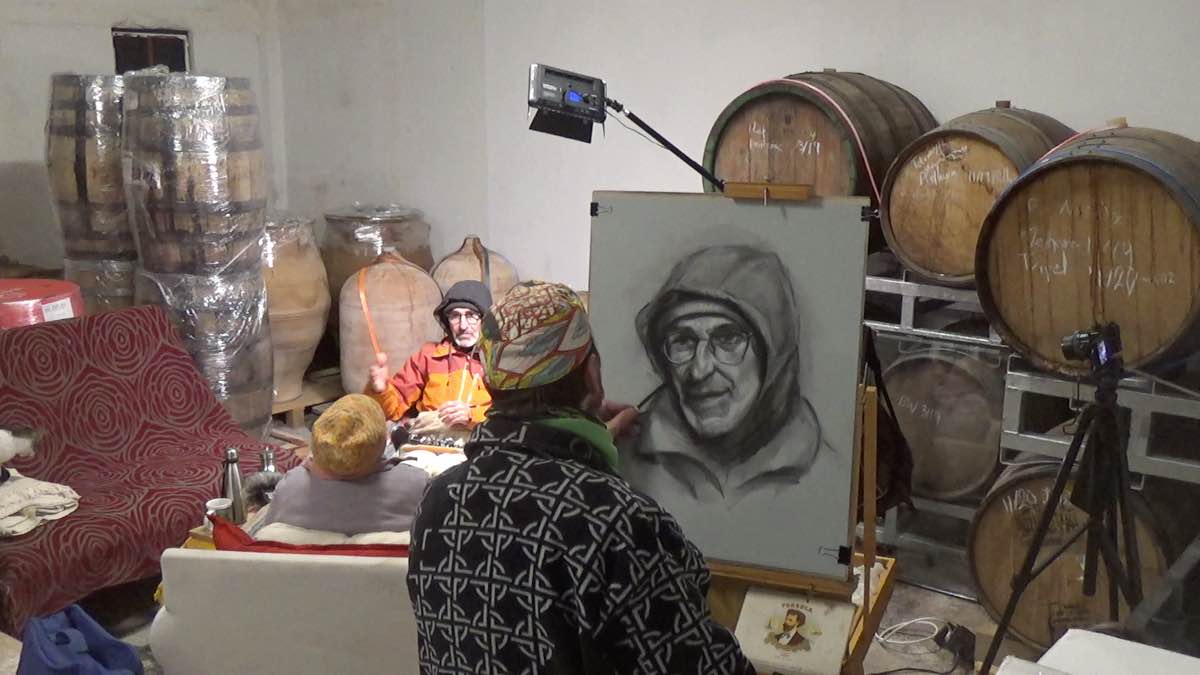 Two more Greeks are to follow today and tomorrow. 
It hasn't been this good for a long time. And that despite the freezing cold,
which is untypical even for Greeks. But we take it easy, heat our Big Fredi to pleasant temperatures and wait for spring. When you look outside, you might think it's wonderfully warm, the sun is beating down, but when you're outside, you feel the biting cold wind. 
We have to hold out for a few more days and then winter will be over. 
Last Friday, the bar was open again and Kostas came up with something special. He wanted to know what a typical Austrian dish was.
Wilfried raved about Carinthian Kasnudeln. Kostas immediately took up the idea: we'll cook that for the bar on Friday. The recipe on Mister Google was quickly found. Finding the right curd was no problem, even for a brewmaster: "We'll do it ourselves!" was his suggestion. No sooner said than done. And it was a perfect fit. From 5 litres of skimmed milk and a lactic acid, which is the basic essence in a brewery, quickly produced curd in sufficient quantity were the basic essence of the filling. Of course, my dried Carinthian mint from my garden was not to be missed. It gives the typical taste.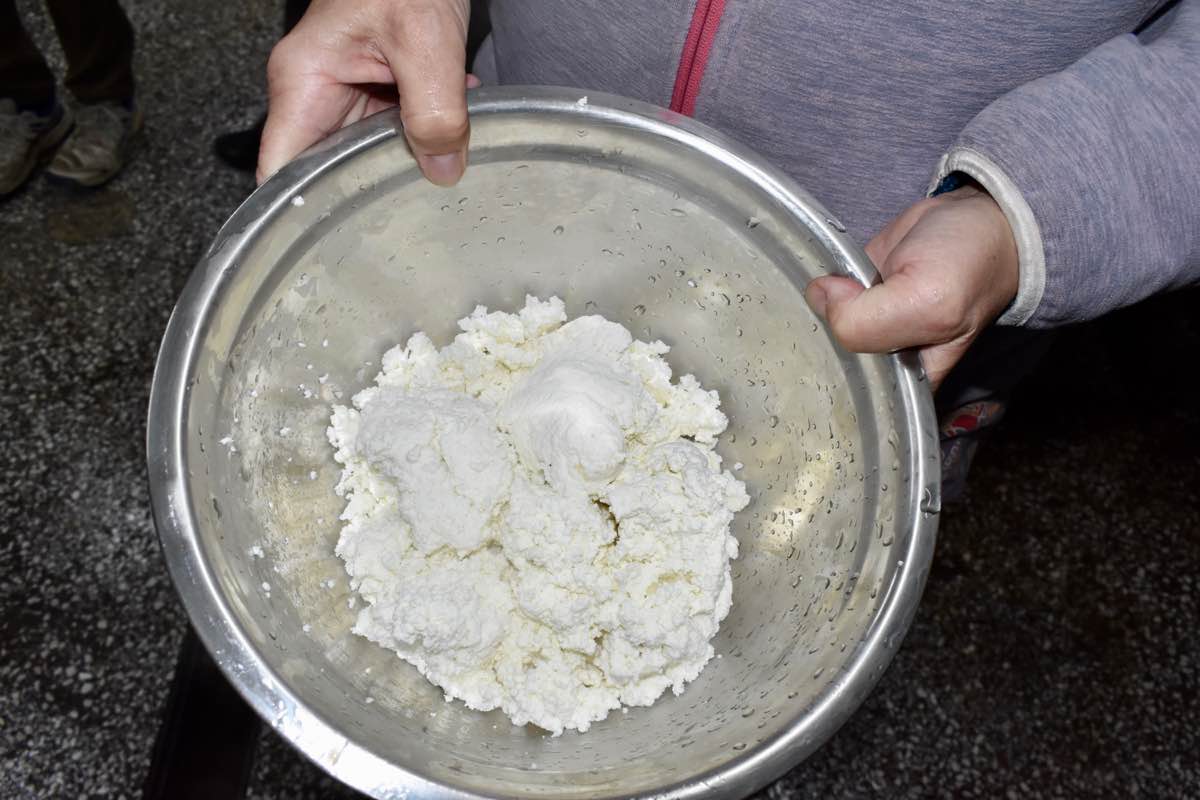 And so many many Kasnudeln were formed with the help of the two French students Fanny and Benjamin and the super cook Christos. Wilfried was the cook at the Kaserole, who made sure that no noodle burst open. Kostas was thrilled. Especially the last ones fried in butter were very tasty for all of us. There was really no difference to our noodles at home! Congratulations to all the cooks!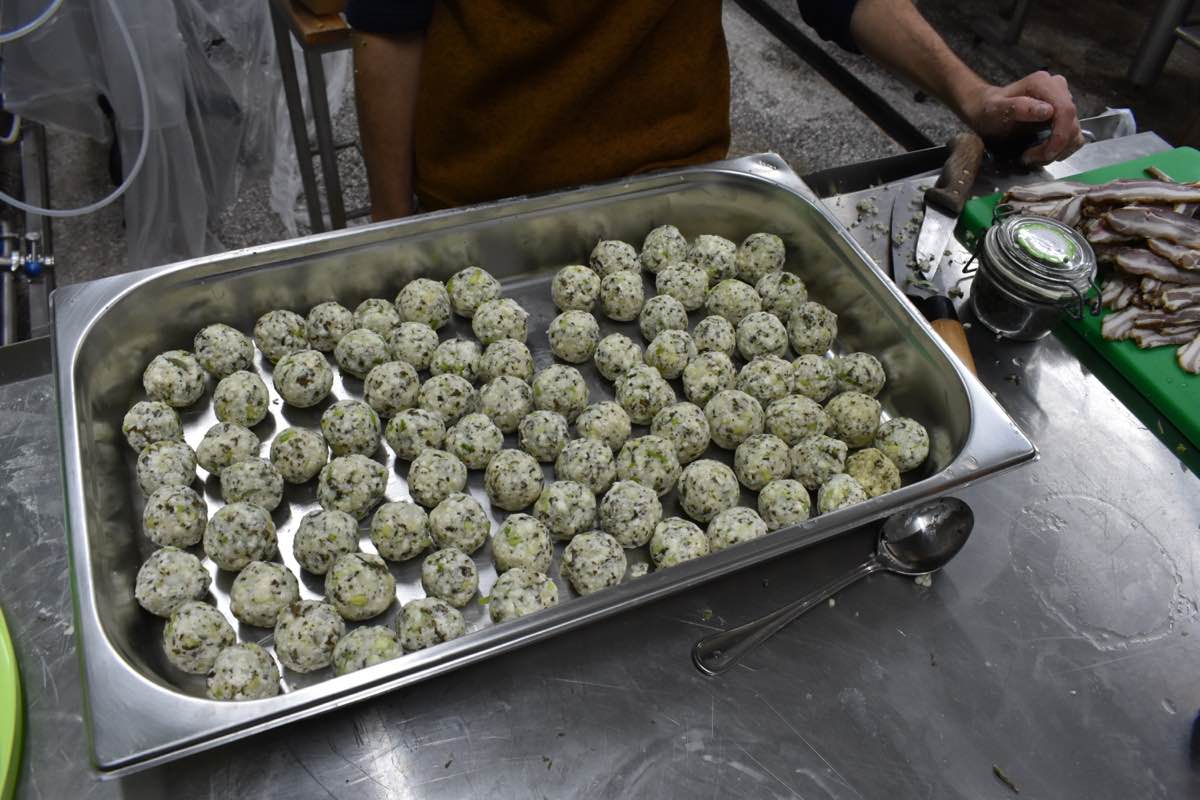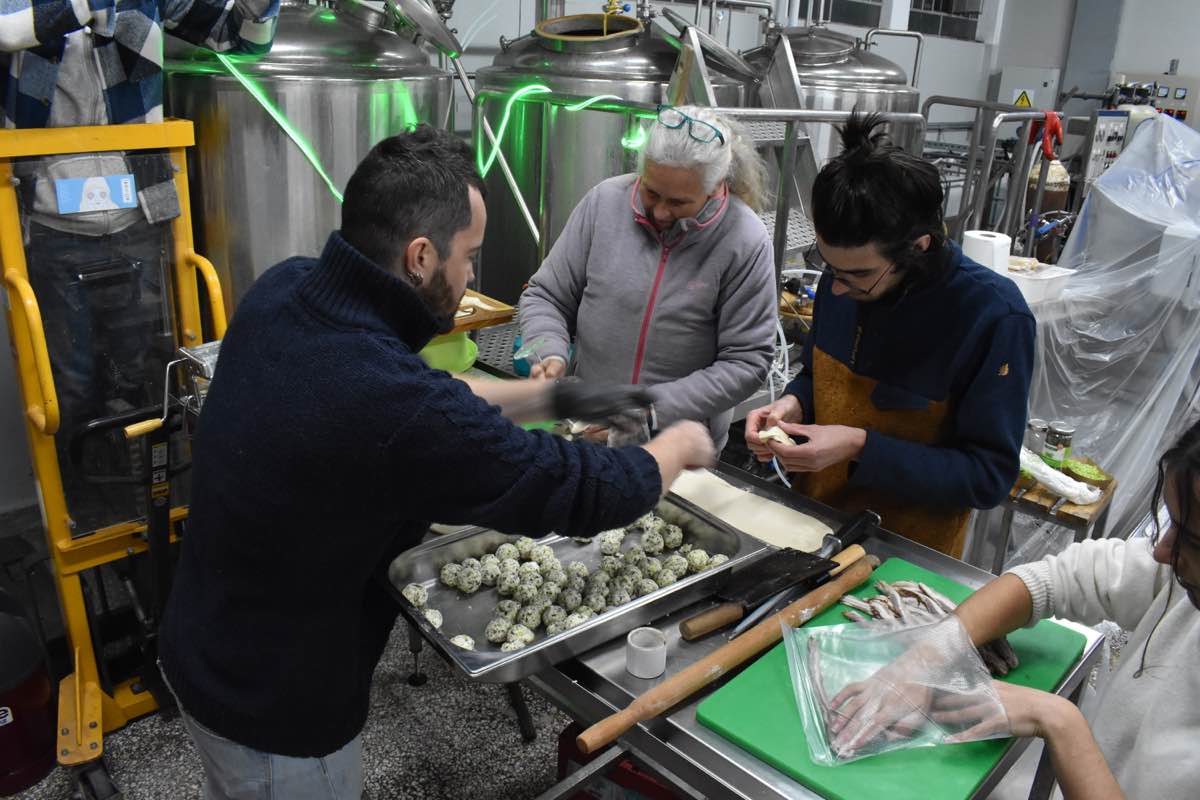 There is actually nothing to report about movements in the area. Our movement radius does not go beyond the distance between the car and the brewery. And that's a whopping 5 metres. 
The view of the sea is very nice. But we haven't been directly there yet either. There's just always far too much to do. A portrait almost every day and then saving the film footage and preparing for the next portrait take up a lot of time. 
But at some point we have to move on. Stay tuned and see where the journey goes and what other wonderful encounters with Greeks are to come.[:]