Blog entry 8.Jänner 2019
Yesterday was a day without portraits and it was dedicated to the cleaning up and working in Big Fredi.
Since I had broken the tooth from my implant already a few days ago, it was really time to address this unpleasant task to a dentist. Wilfried accompanied me even with more joy when I told him about Media Markt in Valencia and we could go there after the dentist. He desperately needed a third external hard drive for storing the films.
So we got the action started. After an hour's walk we reached the office of Dr. Lluch. He took plenty of time and ground my teeth so well that the implant was sitting properly again. An X-ray I could not avoid, it was just included in the price. Since this was a private clinic, and was also English speaking, it was worth the 150 €. Then we received precise instructions on how to best reach the media market – by bus # 19 – and then a short walk, the navigation system indicated the walk on the phone. The journey had paid off, the hard drive was found and then it was the same bus # 19 back towards home. The last stretch we had to walk back though, but it was familiar territory.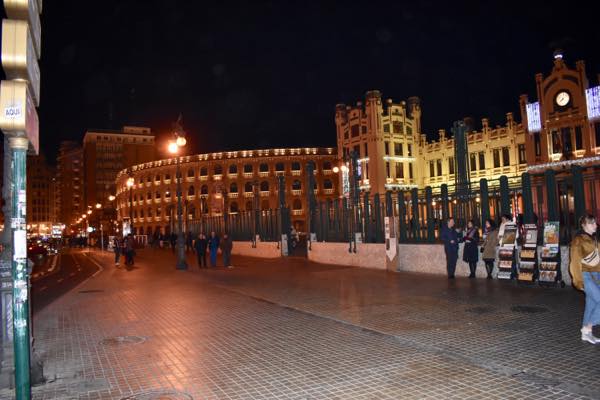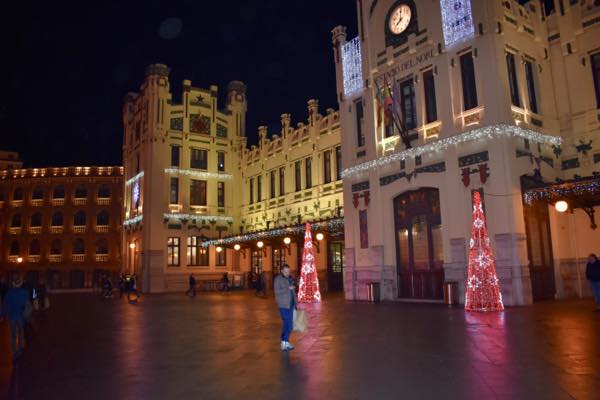 Even before the closing of the business of Acampo (ie, so around 21:30) we were able to find dinner food. At 22:00 the shop closes. Thanks to the good sellers who have to work for so long.
Today was another day without any Face Europe date. Tomorrow we expect Teresa as # 34, a Spaniard.
Still every day the sun is shining, it now has 16 degrees, tomorrow it will be 19 degrees before it will be cooler for a few days. But every day more radiant. sunshine. Back home in Austria the people suffocate in the snow, we are glad we do not have any snow. We are not missing it at all.