Blog entry 14 July 2021
The portrait of Ahmad was postponed by one day,
the rest of the week we spent at the municipal bathing lake of Vetlanda. While on Friday it was still real bathing weather, the sky completely closed in on the weekend. So our bathing weekend turned into more of a walking weekend. 
On Sunday, Ahmad invited us to the final match of the European Football Championship. The two of them – Rana and Ahmad – also signed on Big Fredi at Sweden. After all, they have been here long enough and Syria is not part of the EU.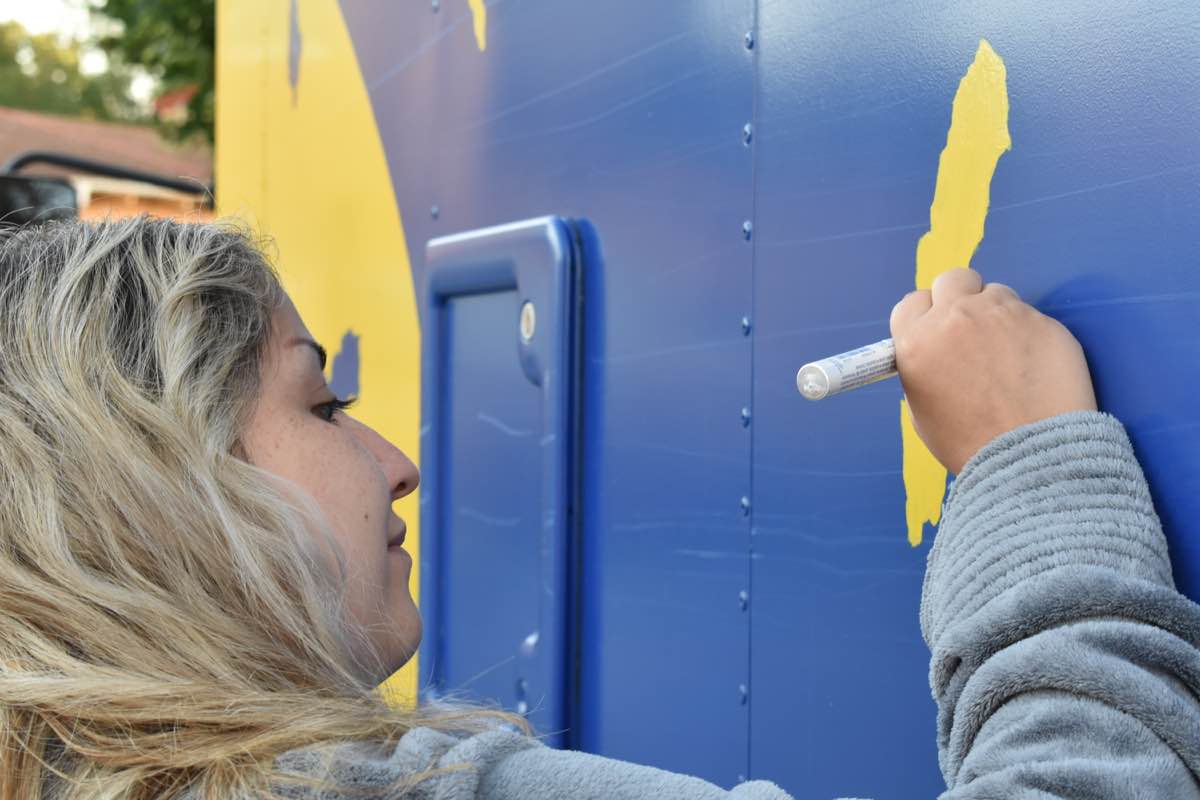 On Monday morning, we set off north. From then on, the weather was wonderful again and every day there was a place to stay at a different lake. Swimming in the evenings and mornings before breakfast has a special charm.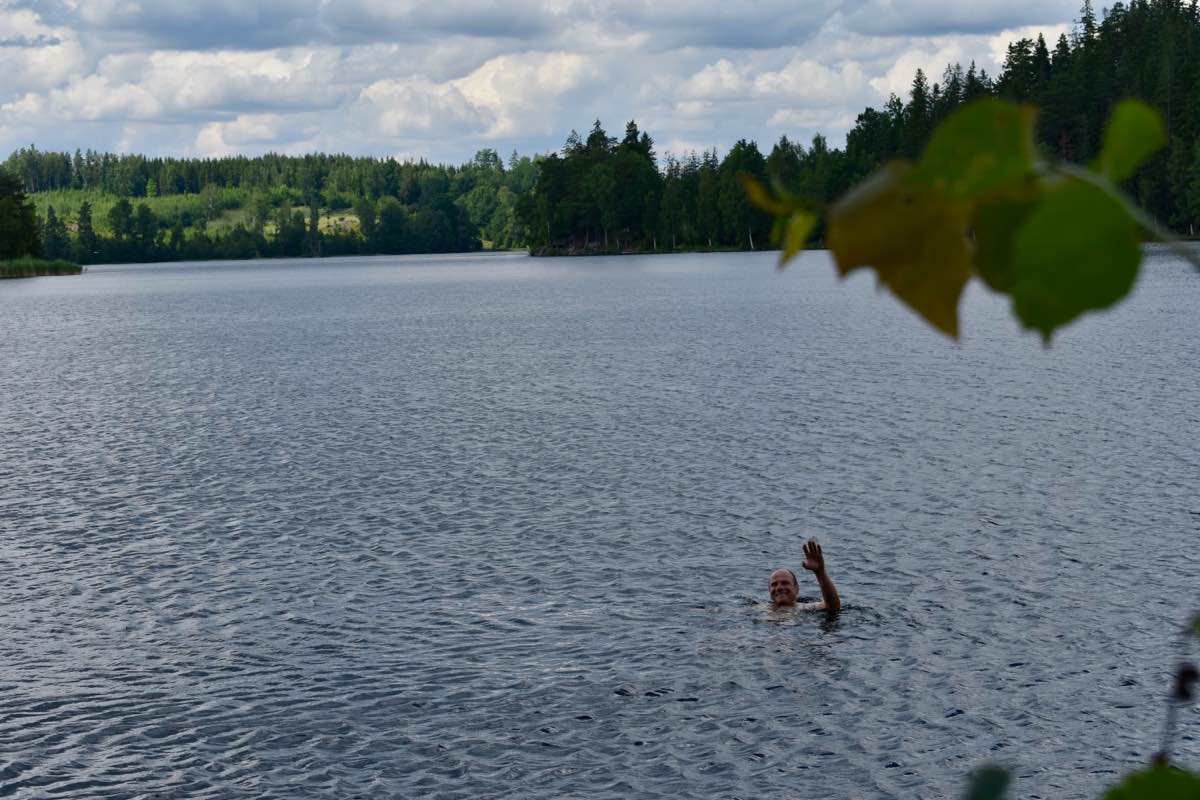 It's no effort at all with these water and land temperatures. We are totally surprised that the summer in Sweden is so pleasantly warm. Nine years ago, when we were travelling in Sweden with car and tent, it rained every day and it was not so pleasantly warm. At that time, there was no talk of going swimming. But apparently global warming has already taken hold here, too, or we are just lucky with the weather once again.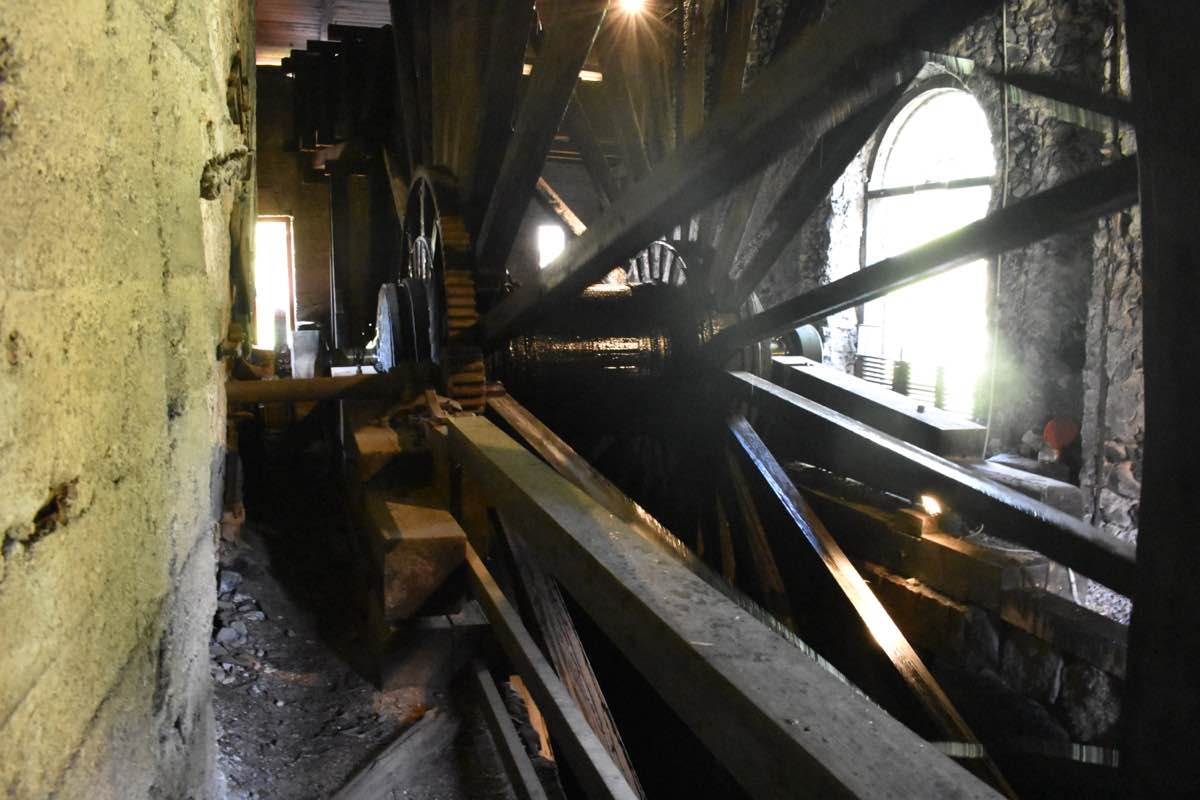 This morning it was soon very hot. Our destination is near Nora. It is an open-air museum of a mining village and very sparsely visited. No entrance fee is charged. But all the displays are in Swedish, German and English. 
A visit is highly recommended. 
Swimming in the lake had to be cancelled in the evening.
Instead, we had a cool and refreshing shower in the car. With a well-filled water tank, this is a real treat. 
Tomorrow, however, a bathing spot at a lake is definitely called for again.