[:de]Blogeintrag 14. Juli 2021
Das Porträt von Ahmad wurde um einen Tag verschoben,
den Rest der Woche verbrachten wir am städtischen Badesee von Vetlanda.
Während am Freitag noch richtiges Badewetter war, zog der Himmel völlig zu am Wochenende. So wurde aus unserem Badewochenende eher ein Spazierwochenende. 
Am Sonntag waren wir von Ahmad zum Finalspiel der Fußball EM eingeladen worden. Die beiden – Rana und Ahmad – unterschrieben auch noch auf Big Fredi bei Schweden. Schließlich sind sie schon lange genug hier, und Syrien gehört ja nicht zur EU.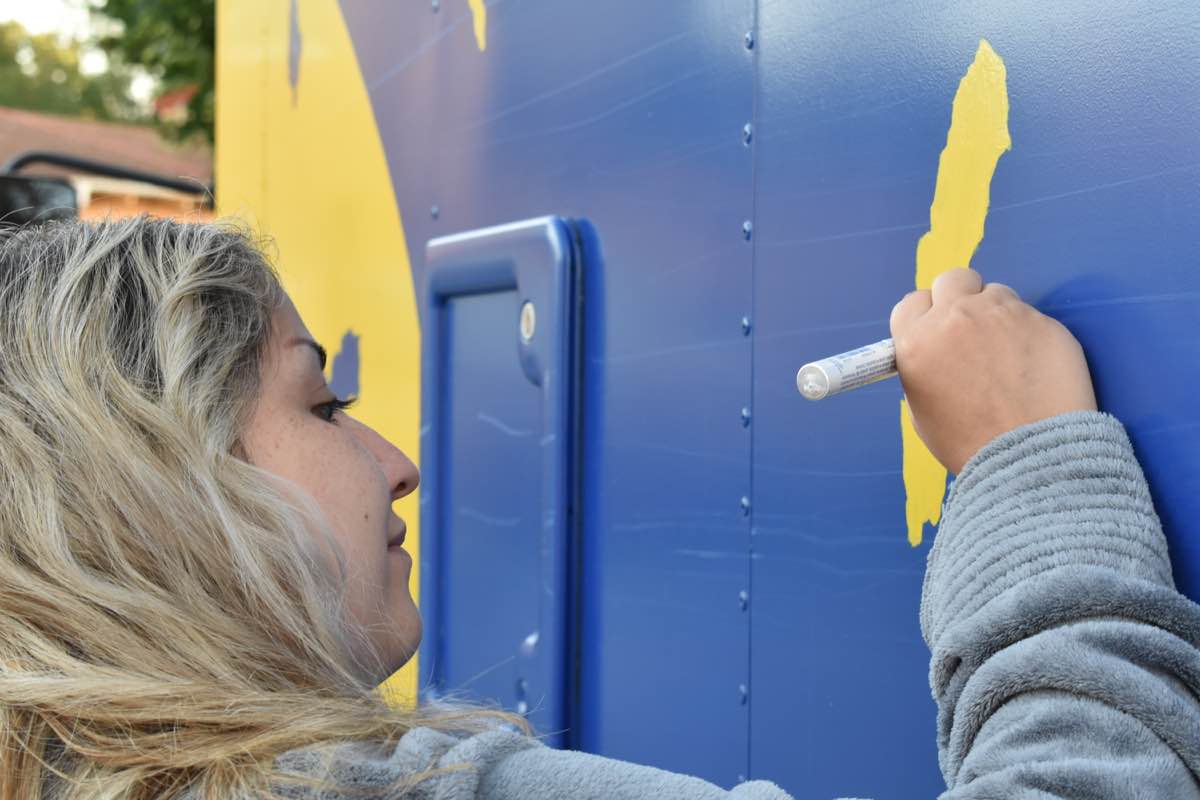 Am Montag früh machten wir uns auf den Weg nach Norden. Ab da war auch wieder herrlichstes Wetter und jeden Tag gab es einen Übernachtungsplatz an einem anderen See.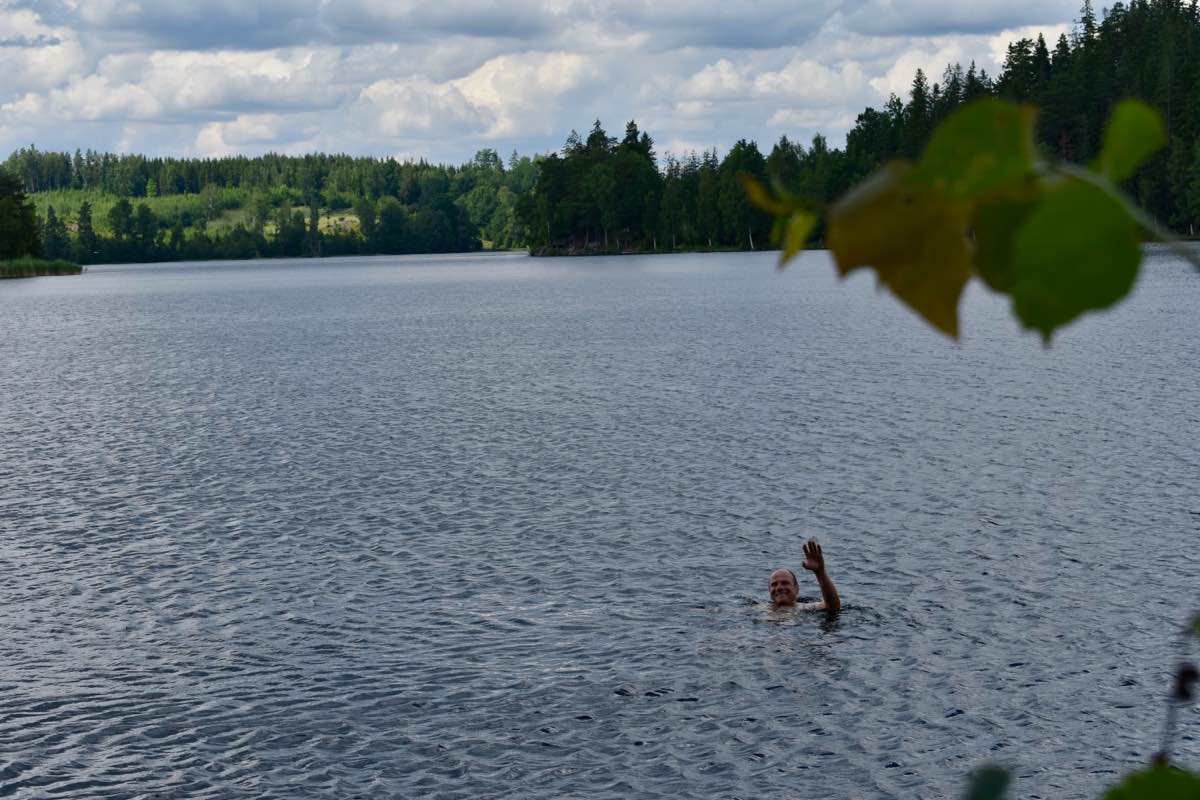 Abends und morgens schon vor dem Frühstück schwimmen hat schon einen besonderen Reiz. Es ist gar keine Überwindung bei diesen Wasser- und Landtemperatuen. Wir sind total überrascht, dass der Sommer in Schweden so angenehm warm ist. Vor 9 Jahren, als wir in Schweden mit Auto und Zelt unterwegs waren, hat es täglich geregnet und es war nicht so angenehm warm. Von einer Lust auf Schwimmen war damals gar keine Rede. Aber anscheinend hat auch hier die Klimaerwärmung schon Platz gegriffen, oder wir haben einfach wieder einmal Glück mit dem Wetter.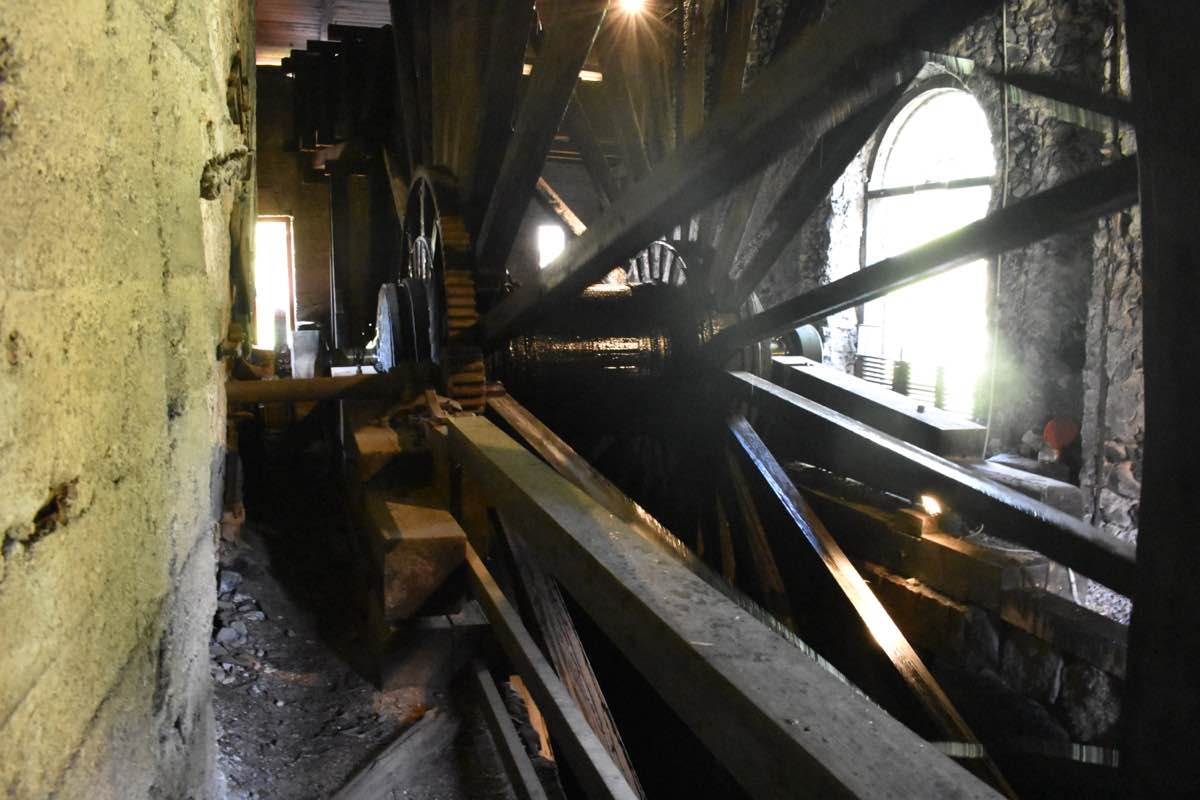 Heute früh war es bald schon sehr heiß. Unser Etappenziel liegt in der Nähe von Nora. Es ist ein Freilichtmuseum von einem Bergbaudorf und sehr sehr spärlich besucht. Eintritt wird keiner verlangt. Es sind aber alle Schautafeln auf schwedisch, deutsch und englisch angebracht. 
Ein Besuch ist sehr zu empfehlen. 
Das Schwimmen im See musste am Abend ausfallen.
Stattdessen gab es eine kühle und erfrischende Dusche im Auto. Bei gut gefüllten Wassertank ist das ein richtiger Genuss. 
Morgen ist aber unbedingt wieder ein Badeplatz am See gefragt. [:en]Blog entry 14 July 2021
The portrait of Ahmad was postponed by one day,
the rest of the week we spent at the municipal bathing lake of Vetlanda. While on Friday it was still real bathing weather, the sky completely closed in on the weekend. So our bathing weekend turned into more of a walking weekend. 
On Sunday, Ahmad invited us to the final match of the European Football Championship. The two of them – Rana and Ahmad – also signed on Big Fredi at Sweden. After all, they have been here long enough and Syria is not part of the EU.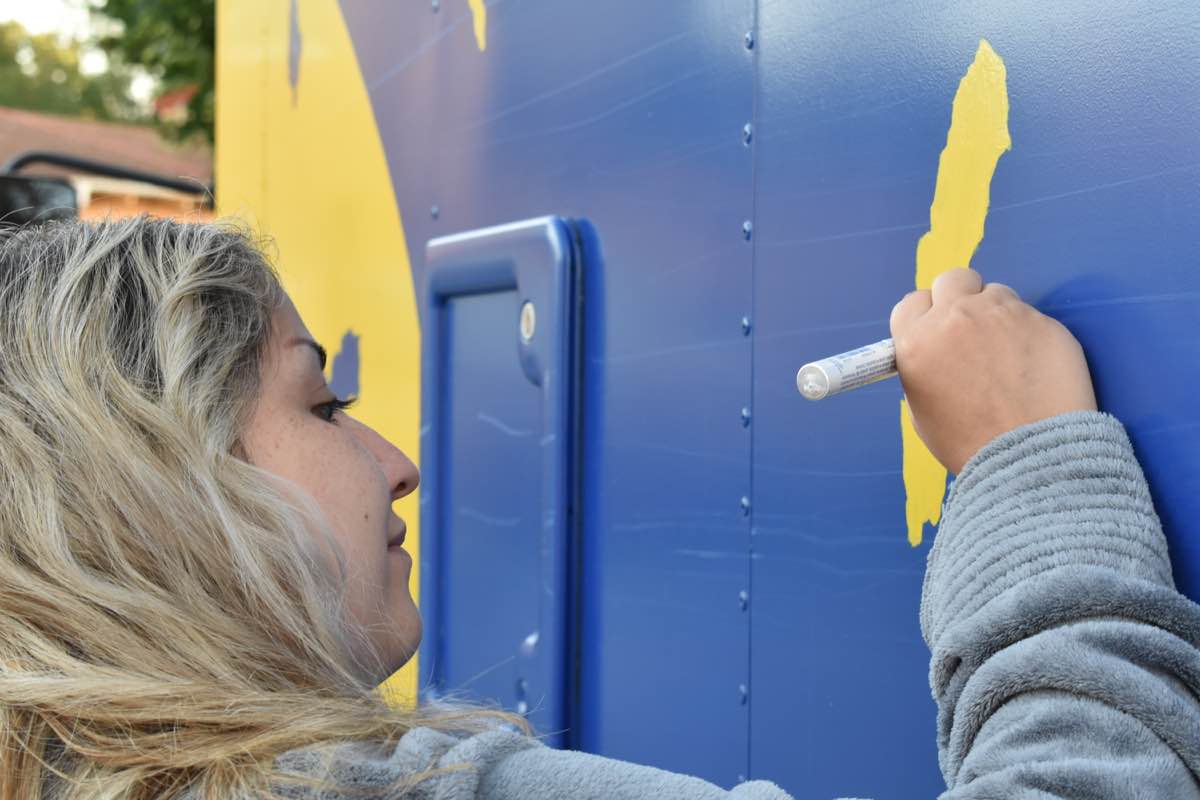 On Monday morning, we set off north. From then on, the weather was wonderful again and every day there was a place to stay at a different lake. Swimming in the evenings and mornings before breakfast has a special charm.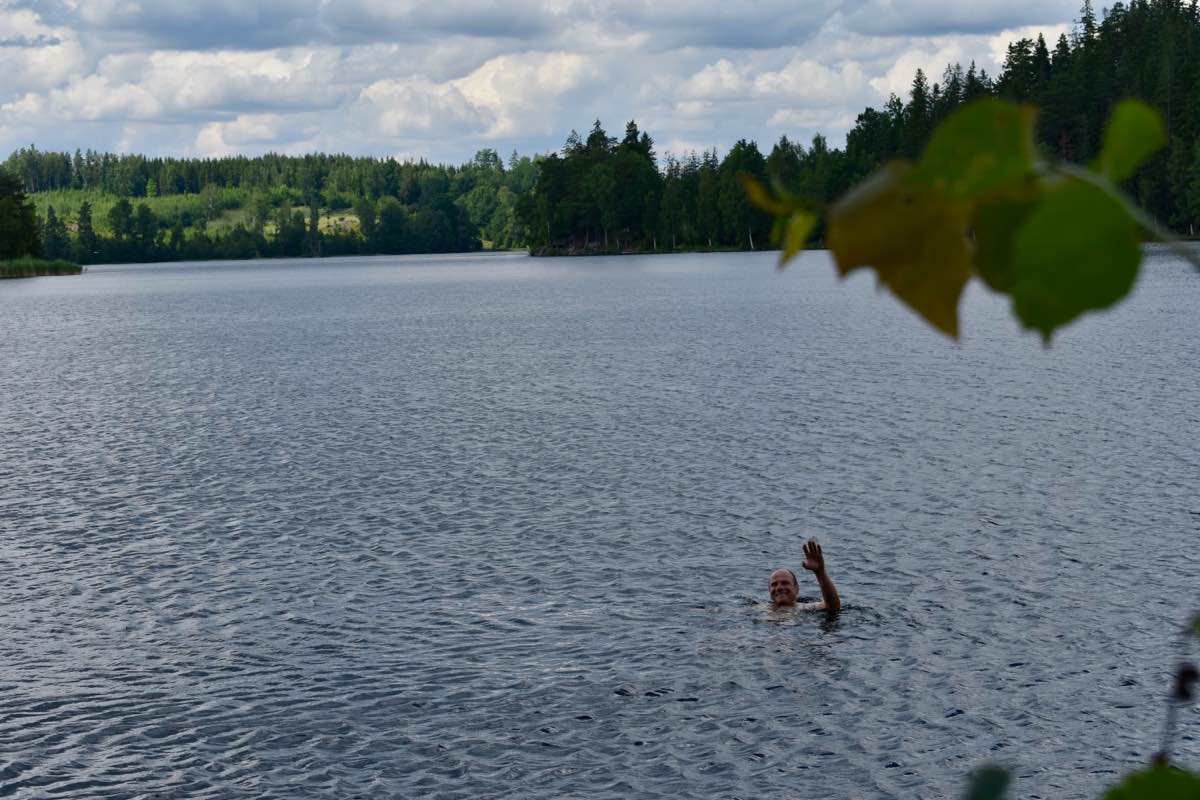 It's no effort at all with these water and land temperatures. We are totally surprised that the summer in Sweden is so pleasantly warm. Nine years ago, when we were travelling in Sweden with car and tent, it rained every day and it was not so pleasantly warm. At that time, there was no talk of going swimming. But apparently global warming has already taken hold here, too, or we are just lucky with the weather once again.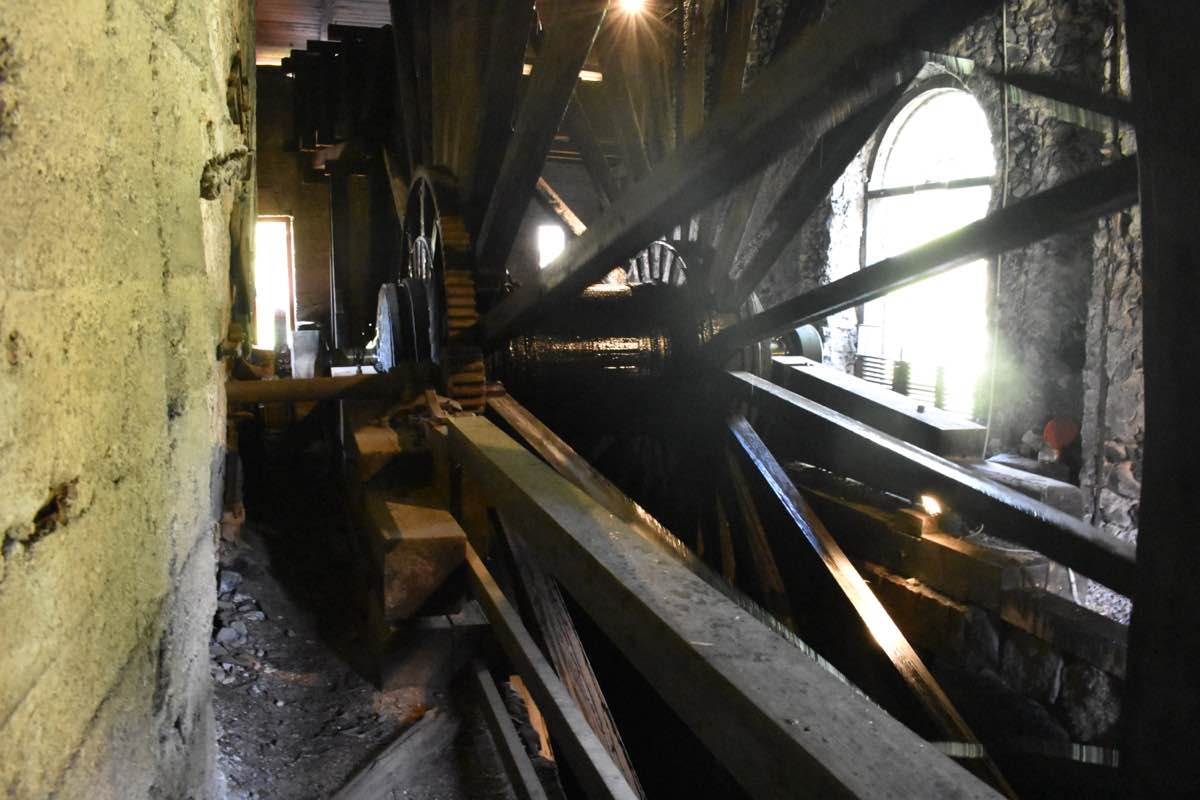 This morning it was soon very hot. Our destination is near Nora. It is an open-air museum of a mining village and very sparsely visited. No entrance fee is charged. But all the displays are in Swedish, German and English. 
A visit is highly recommended. 
Swimming in the lake had to be cancelled in the evening.
Instead, we had a cool and refreshing shower in the car. With a well-filled water tank, this is a real treat. 
Tomorrow, however, a bathing spot at a lake is definitely called for again. 
[:]