[:de]Sonntag, 8. Juli 2018
Die Reise beginnt am Sonntag, den 8. Juli 2018 um 9:32. Abfahrt bei km 235.635. Eine kurze Pause bei Paul und Christl in Amstetten, wo auch Frank, den wir schon in Spanien kennen und schätzen gelernt haben gerade zu Besuch ist. Die beiden Männer planen eine gemeinsame Motorradreise.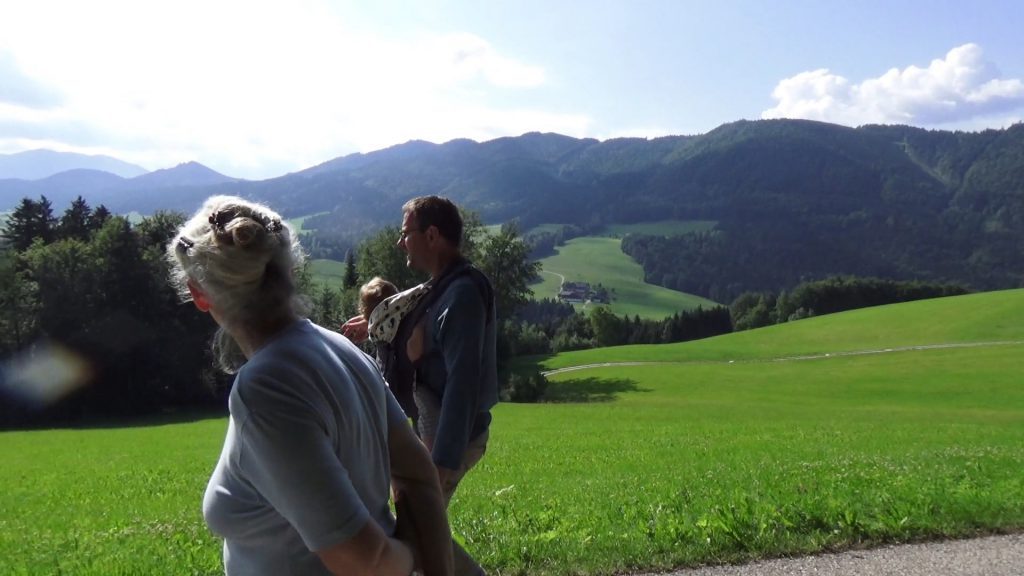 Frisch betankt geht es weiter nach Innerschwand am Mondsee. Doris, Eva und Hermann sind die letzten Gäste des Sommerfestes. Es ist sehr entspannt und gemütlich. Big Fredi wird von allen bewundert. Wir dürfen bis Dienstag früh bleiben. Mit vielen essbaren Geschenken ziehen wir endgültig richtig los in das wahre Abenteuer.
Noch in Österreich kaufen wir eine Fotokamera nach Wilfrieds Vorstellungen so wie einen Router für unterwegs.
Am Dienstag kommen wir bis Neustadt an der Donau. Übernachtung auf einem Fußballstadion Parkplatz.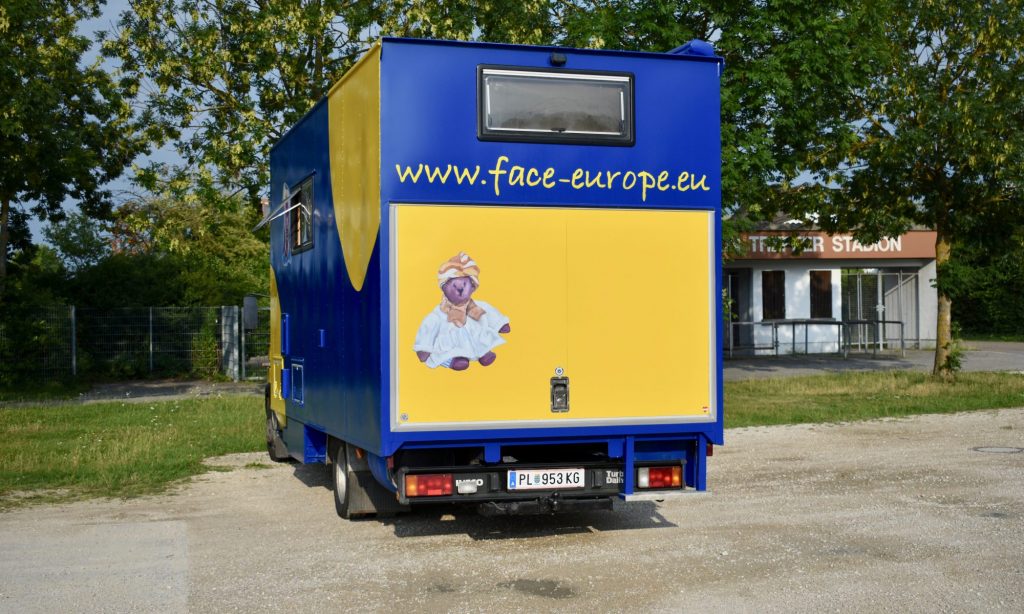 Wilfried leidet unter der Lautstärke der pöbelnden Jugendlichen.
Die Simkarte mit Datenvolumen für 1 Woche um 10€ stellt sich im Nachhinein als Fehlkauf heraus, die Karte muss mit 2 Nähnadeln und viel Geschick aus dem Router wieder heraus gefischt werden. Also müssen wir weiterhin mit unserem Handyvolumen oder WLAN arbeiten, bis das Problem gelöst wird.
Mittwoch Stuttgart Waiblingen, wo unser Vorhaben, eine Fotovoltaikanlage für Fredi zu kaufen durch die fehlende Lagerhaltung zunichte gemacht wird.[:en]Sunday, July 8, 2018
The journey begins on Sunday, July 8, 2018 at 9:32 at km 235,635 on Fredi's tachograph. A short break at Paul and Christl in Amstetten, where Frank, we know and appreciate from our visit in Spain is for company. The two men planning a motorcycle trip together.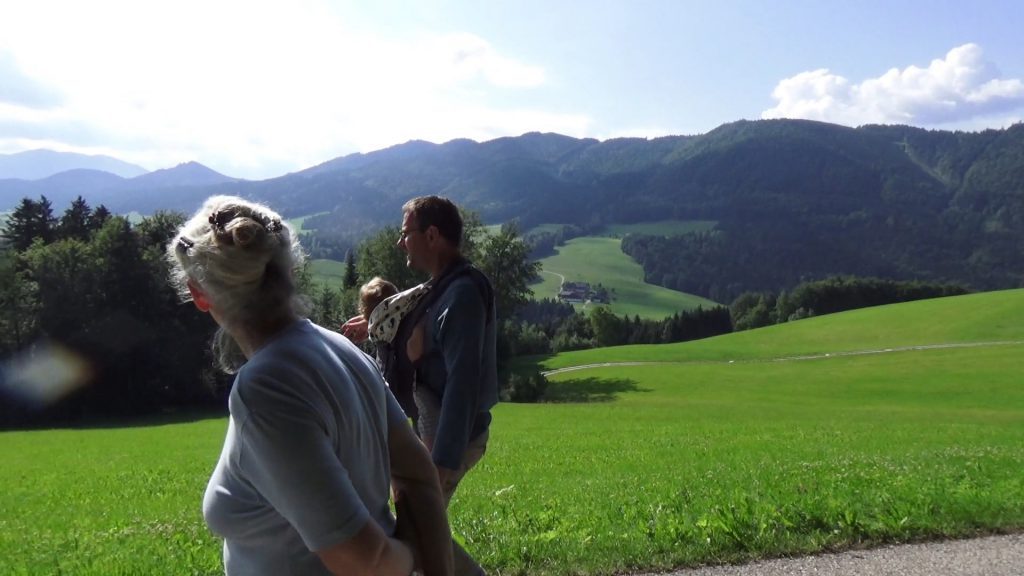 Freshly refueled we continue to Innerschwand am Mondsee. Doris, Eva and Hermann are the last guests of the summer party. It's very relaxed and comfortable. Big Fredi is admired by all. We are allowed to stay until Tuesday morning. With many edible gifts from Sonja finally we are entering right into the real adventure.
Still in Austria, we buy a camera according to Wilfried's wishes and a mobile router.
On Tuesday we come to Neustadt an der Donau. Overnight parking at a football stadium parking lot.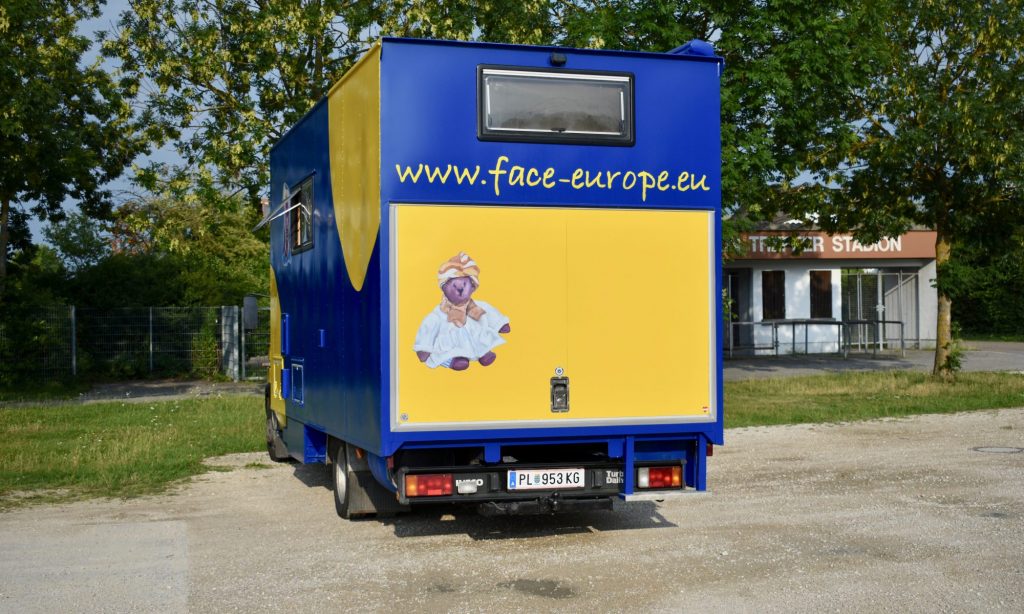 Wilfried suffers from the volume of rowdy teenagers.
The SIM card with data volume for 1 week for 10 € turns out to be a "mispurchase" and the wrong simcard must be fished out with two sewing needles and a lot of skills from the router slot. So we must continue to work with our phone volume or WLAN until the problem is solved.
Wednesday morning in Stuttgart Waiblingen our plan to buy a photovoltaic system for Fredi is destroyed because there are not any solar systems on stock.[:]