Sonntag, 22. Juli 2018
Soft waving of the leaves
and the various calls of the birds are the only noise.
Since yesterday morning now we are alone in the shaded area for campers of "Bill Fen Marina" just outside Ramsey.
In 1991 John and Lynn have bought a 7-hectare potato field and  dug a puncture from the channel to create a marina for houseboats. A small dam separates our parking lot from the houseboats where some people live permanently.
A heavenly landscape, gradually planted, a forest, a bridge, meadows and hiking trails. Everything looks as if it had always been here. A typical English garden, which is thriving. Here neat parts fit perfectly into wild areas.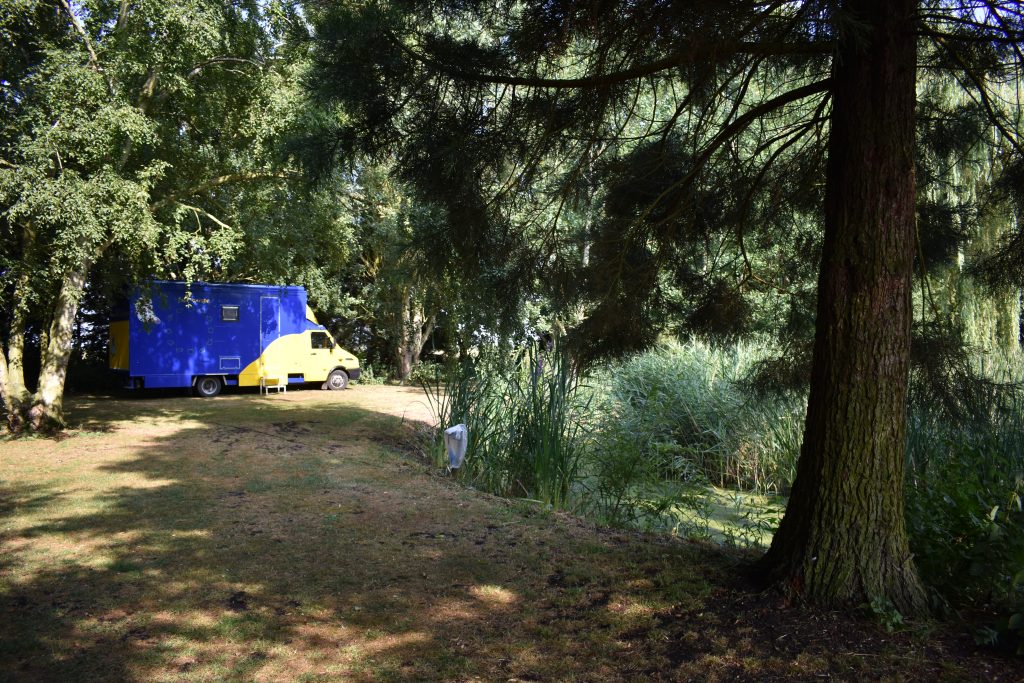 "Sometimes," Lynn tells us " guests bring their own little trees, plant them here and look forward to every time they come back as if they were their children."
It is a fertile moor prepared from potatoes and with love maintained and expanded by the owners.
Unobtrusively the owners drive with their golf carts several times a day through the area to check on things.
When we arrived here yesterday, we were quickly acquainted with Chris and Tony, a delightful couple who partly lived for 10 years in the houseboat. 2 years ago they  sold their house  to live on two houseboats.  They maintain it is is cheaper than keeping a house.
Chris uses one of the two boats as a retreat and workshop. She makes wonderful "needlefelt" artworks that she sells during the festive season over the internet.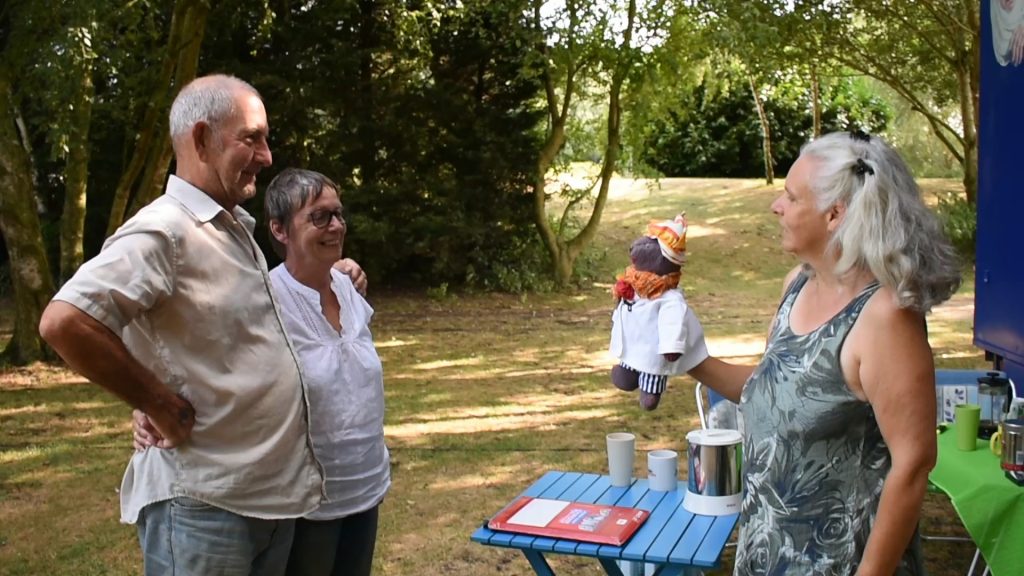 Chris and Tony are truly a dear couple who have welcomed us heartily.
Chris will be our first face in the project "Face Europe".
We are looking forward to it.
Thursday, July 26, 2018
Yesterday finally it was time for Chris to be painted. She took place and told stories of her life while Wilfried worked on her portrait.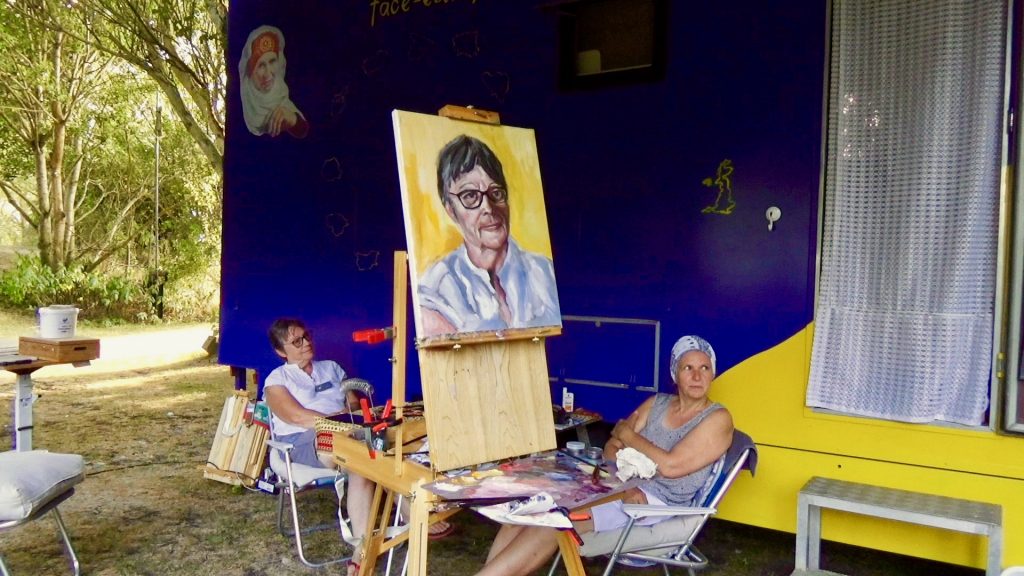 Mark and Lesley who were in the meantime neighbors at the campsite were extremely interested and Mark – a painter himself – very eager to learn and full of admiration.
It's the hottest summer since the 60s here. Up to noon it is usually tolerable. The afternoons are only bearable in the shade.
Small, barely visible to the naked eye "Thunder Flies", botanical called "Thrips" are annoying in the English summer heat. Although they are no threat to health, but crawling around on bare skin and tickle appalling. There are so many that it has no sense to discard them. They  also prefer your hair and make life difficult.