[:de]16. August 2018
Heute haben wir nach 4 Regentagen
das erste Mal wieder die Sonne gesehen und – sie hat uns sogar gewärmt. Wir hatten sicher um die 20 Grad und man konnte trotz Wind schon wieder das Draußen sein genießen.
Ihr wollt wissen, wie das Zeichnen von Stuart war? Unglaublich, aber wahr:
Beginnen wir beim:
12. August 2018
Am Sonntag verließen wir den kleinen aber feinen Campingplatz Linwater
(nach nur einer Nacht zum Auftanken von Strom und Wasser) bei strömendem Regen, der immer wieder in starkes Nieseln überging, und begaben uns zum vereinbarten Treffpunkt mit Stuart – dem Fischer – am Parkplatz des Kanals nicht weit vom Campingplatz.
Wir warteten. Und warteten.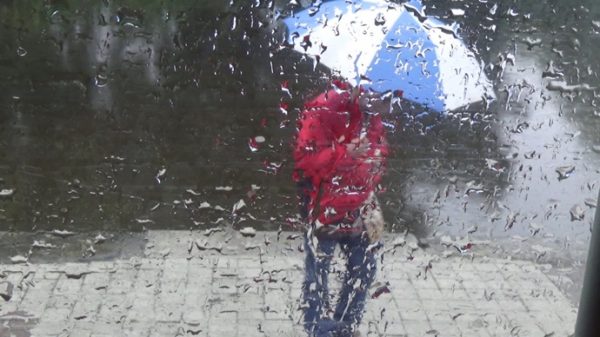 Stuart muss im Pub versackt sein. Also hat auch Stuart Nummer 2 uns hängen lassen.
Einigen Schiffen war das Wetter nicht zu schlecht und eine Gruppe junger Menschen legte kurz am Landeplatz an.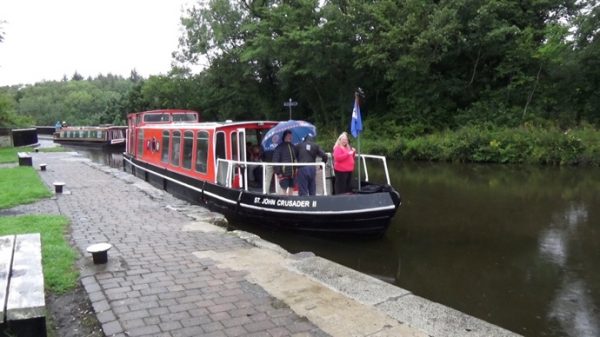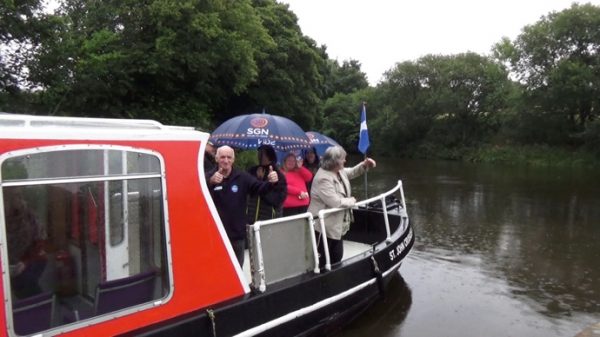 Big Fredi hat natürlich wieder die ganze Aufmerksamkeit auf sich gezogen.
Beim Abschied winkten uns alle freundlich zu.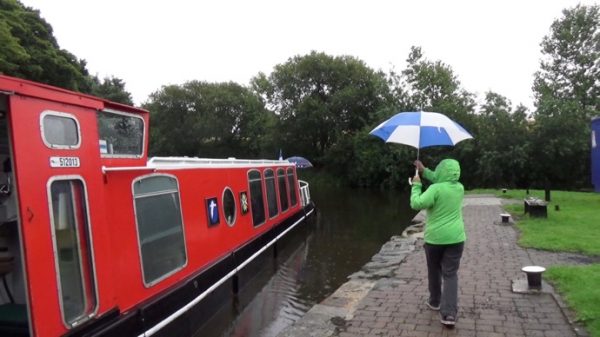 Auch einigen Paddlern und Radfahrern war es nicht zu nass. Bei Nieselregen und mehr oder weniger regenmäßig verpackt gingen sie ihrem Hobby beharrlich nach.
Wir verbrachten also die Nacht von Sonntag auf Montag am Kanal dicht am Wasser. Mittlerweile haben wir uns auch schon an die spätankommenden motorlaufenden Musikkisten (=Autos von Jugendlichen) gewöhnt, wenn sie uns auch noch so stören.
13. August 2018
Den Montag
haben wir genützt, um uns für Face Europe im Jupiter Artland vorzustellen. Leider wurden wir abgelehnt. Nach einem kurzen Spaziergang durch das "Artland"
am Nachmittag
und einem Verdauungsschläfchen hat Big Fredi uns wieder Richtung Süden in den hintersten Winkel an den Ursprung des Ayr River – immer noch in Schottland, gebracht.
Der Nachbar des Parkplatzes hat so ziemlich für jeden Besuches des Parkplatzes Verhaltensregeln aufgestellt, so wie für uns: "aber nicht Campieren!" Als ob wir bei dem Sauwetter auch nur im Entferntesten an ein Campieren gedacht hätten.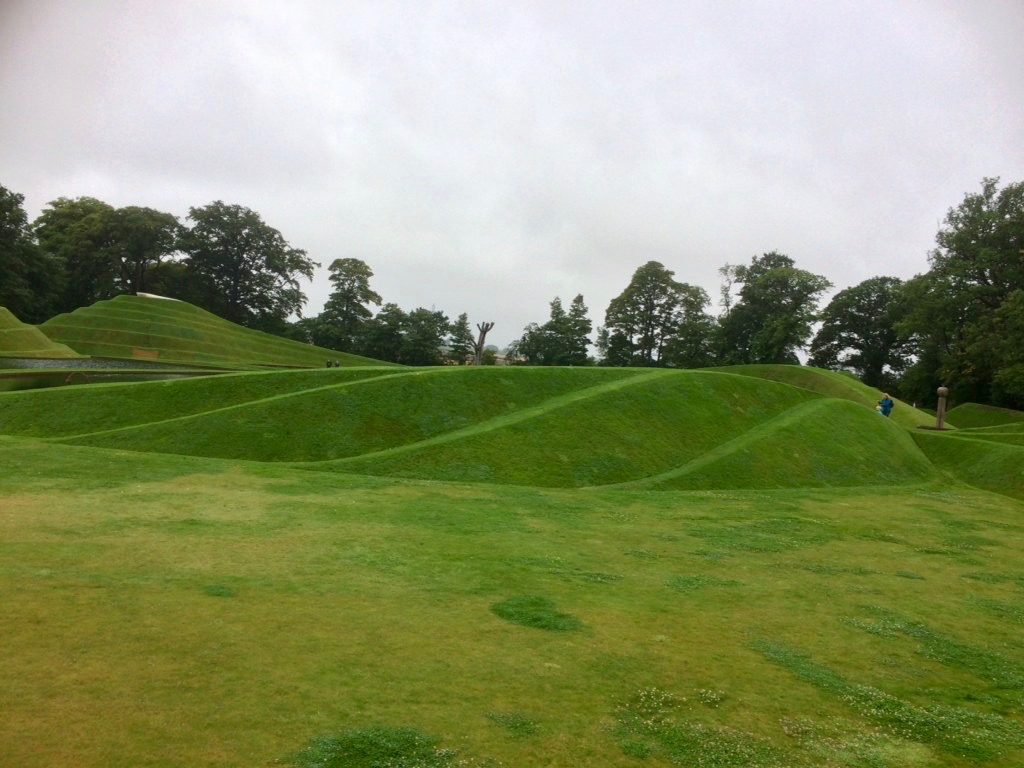 14. August 2018
Am Dienstag Morgen,
als der Regen gerade einmal Pause machte, gönnten wir uns einen Spaziergang um den Stausee.
Zwei mürrische alte Männer saßen auf einer Parkbank und gaben uns Gelegenheit, einiges ihrer schottischen Gehässigkeiten gegen die Engländer und Iren zu erfahren.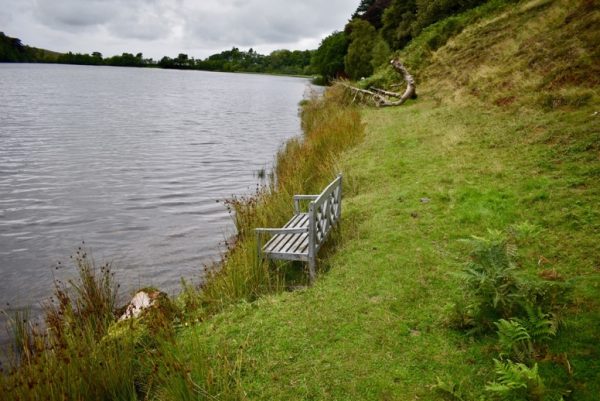 Einer der beiden spuckte vor Ekel beim Wort Engländer aus, was das Wiederliche dieses Volkes ausdrücken sollte. Noch nie hörten wir einen Engländer auf die Schotten schimpfen.
Na ja, das zum Thema Weltfrieden.
Kaum hatten wir unseren Spaziergang beendet, ging der Regen schon wieder los.
Wir wollten uns für nächste Nacht ein Plätzchen im Lake District sichern. Die malerische Seenlandschaft versteckte sich hinter einem dichten Regenvorhang, die Orte an den Seen waren überfüllt von Touristen und zum Parken für Big Fredi viel zu eng.
Als wir am Abend in einen Parkplatz einbogen, empfing uns dort ein liebenswürdiges australisches Pärchen, das gerade den 4. Tag mit ihrem neuen Wohnmobil unterwegs zu einer 11 monatigen Europareise ist. Die Einladung zu einem Plausch bei uns in Big Fredi haben die beiden – Sindy und Adam – gerne angenommen. Wir wünschen Ihnen viel Glück und eine tolle Reise! Vielleicht treffen wir einander wieder!
15. August 2018
Hellifield.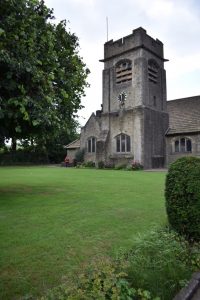 Abend. Ein klitzekleiner Ort. Ein Dorf mit kaum erkennbarem Zentrum, darin ein Gasthaus (Black Horse), ein Fish und Chips Laden, ein Friseur, ein Lebensmittelgeschäft und natürlich ein Kaffeehaus. 2 Kirchen, eine Ansiedlung von 300 neuen Häusern. Und ähnliche Umstände des Dorflebens wie bei uns. Diejenigen, die sich am sehr großzügigen Dorf- bzw. Kirchenleben beteiligen, sind immer die selben. Einige Leute der "neuen" Siedlung (seit fast 15 Jahren) wurden im Dorf noch nie gesehen. Dies hat mir eine liebenswürdige Dame erzählt, die ich (Lisbeth) in der Kirche bei meinem Spaziergang antraf.
16. August 2018
Wir können endlich wieder die Sonne sehen. Und nützen den Morgen zu einer weiteren Suche nach Ray.
Bergauf, an Weiden entlang, über die Bahntrasse gelangen wir auf weite Hügel. Nirgends ist er zu finden. Wir rufen ihn. Aber er hört uns nicht. Ob er etwa in dem Zug sitzt, der an uns vorbei rauscht?
Oder sitzt er schon im Flieger? Die Hubschrauber unterstützen uns bei der Suche.
Es zieht uns wieder in den Peak District.
Dort besticht die wilde Natur. Wollig erscheinende Hügelketten von Schafen und Kühen bewohnt, unendliche Weite…
Schau auch den Film  "Searching for Ray part 2"[:en]August 16, 2018
Today – after 4 days of rain
for the first time we have seen the sun again and – even warmed us. We certainly enjoyed about 20 degrees and we could enjoy to be outside despite the wind.
You want to know how the drawing of Stuart was? Strange but true:
Let's start with:
August 12, 2018
On Sunday we left the small but beautiful campsite Linwater
(after only one night for filling electricity and water) in the pouring rain which changed into strong drizzle every once in a while, and went to the agreed meeting with Stuart – the fishermen – in the parking lot of the channel not far from the campsite.
We waited.
And waited.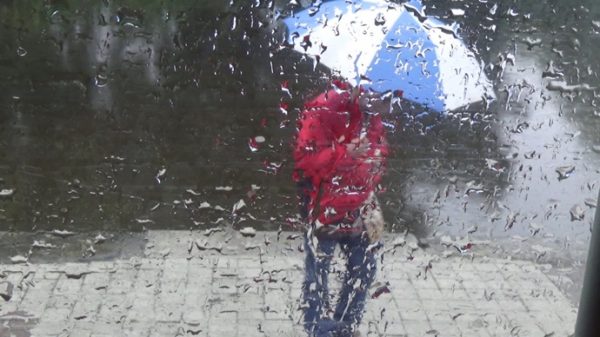 Stuart must have been lost in the pub. So Stuart Number 2 also has let us down.
For some ships the weather was not too bad and a group of young people stopped for a moment at the landing area.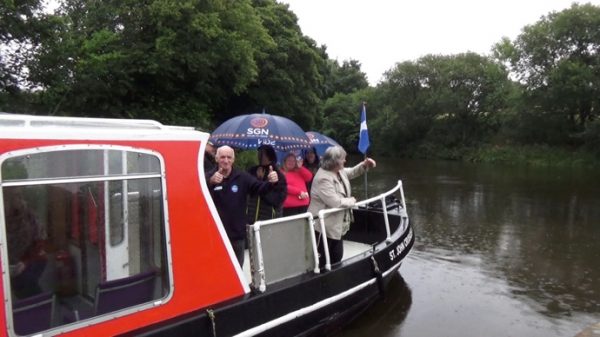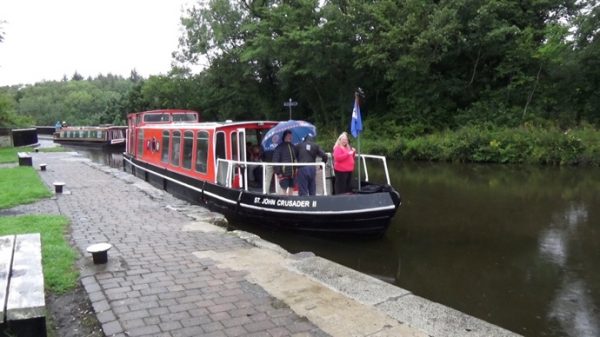 Big Fredi naturally had all attention.
When they parted, all of them waved friendly.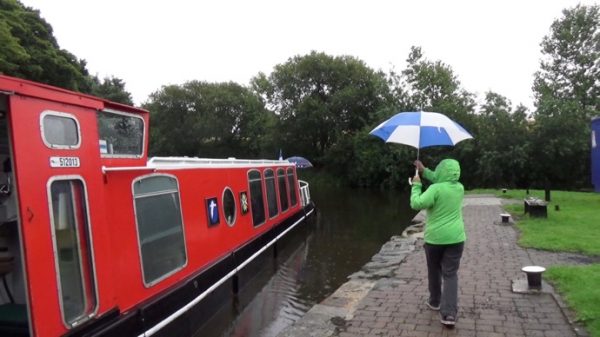 Even for some paddlers and cyclists it was not too wet. In the drizzle more or less moderately rain packed they seemed to enjoy their hobby.
So we spent the night from Sunday to Monday at the canal close to the water. Meanwhile, we have already become accustomed to the late-arriving engine running music boxes (= cars of teenagers) even if they disturb us.
13. August 2018
Monday
we used to introduce ourselves for face Europe in Jupiter Artland.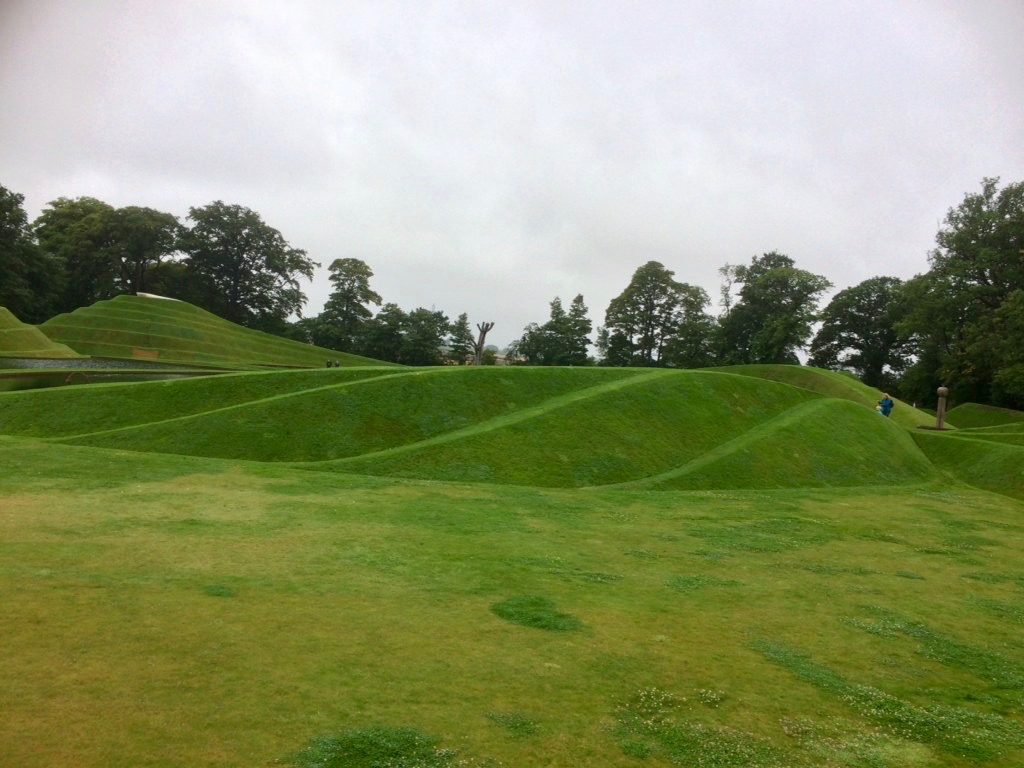 Unfortunately, we were refused. After a short walk through the "Artland" in the afternoon and a siesta Big Fredi brought us further south into the far corner of the origin of the Ayr River – still in Scotland. The neighbour of the car park has self established rules for each visitor of the parking lot.
So for us it is: "but no camping"! As if we had even thought about "camping outside" in the bad weather.
August 14, 2018
On Tuesday morning,
when the rain just paused, we enjoyed a walk around the reservoir.
Two grumpy old men sat on a park bench and gave us the opportunity to learn something of their Scottish hatreds against the English and Irish. One of them spat in disgust from the word Englishman, which should express the distaste for these people.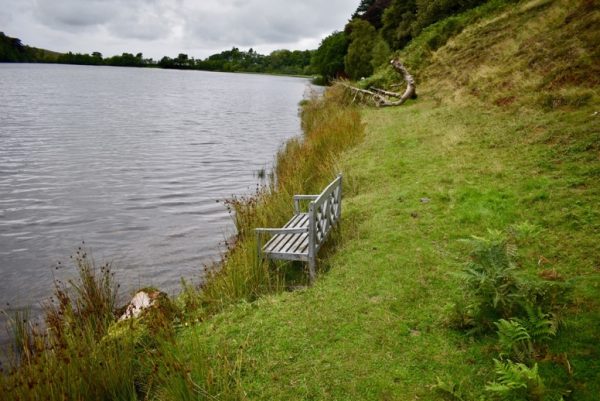 We never heard a British person speak in that way against the Scots.
Well, that much about peace in the world.
As soon as we had finished our walk, the rain began again.
For the next night we wanted to get a spot in the Lake District. The picturesque lakes were hidden behind a thick curtain of rain, the lake villages were crowded with tourists and too narrow for parking of Big Fredi.
As we turned into a parking lot outside in the woods in the evening, we were warmly welcome by a nice Australian couple who was just their fourth day with on the way in their new motor home. Their trip shall last 11-month and will go all over Europe. The two people – Sindy and Adam – accepted our invitation for a chat with us in Big Fredi. We wish them good luck and a great trip! Maybe we meet again!
August 15 2018
Hellifield.
Evening. A tiny place. A village with a barely recognisable center, an inn (Black Horse), a fish and chips shop, a hairdresser, a grocery store and of course a coffee house. Two churches, a settlement of 300 new houses. And similar circumstances of village life as ours.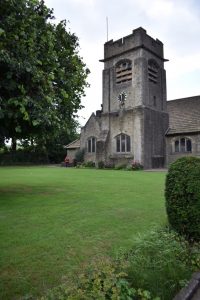 Those who participate in the very generous village and church life are always the same. Some people of the "new" settlement (almost 15 years) were never seen in the village. This told me a gracious lady who I (Lisbeth) met in the church.
August 16, 2018
We can finally enjoy the sun being back.
And take the chance of the good weather for a further search for Ray. Uphill, along pastures, over the railway track we arrive at long hill. Nowhere we can find him.
We call him. But he does not hear us. If he sits in the train that rushes past us?
Or is he in the plane? The helicopters assist us in the search.
Peak District is like a magnet for us.
It stands for wild nature. Hills as if they made of wool, so soft, only sheep and cows inhabit the vastness …
Also see the Movie "Searching for Ray part 2"[:]