August 16, 2018
Near the peak Mam
we find a parking space for the night and climb one by one – one always remains in the car – to the view point on Mam Peak.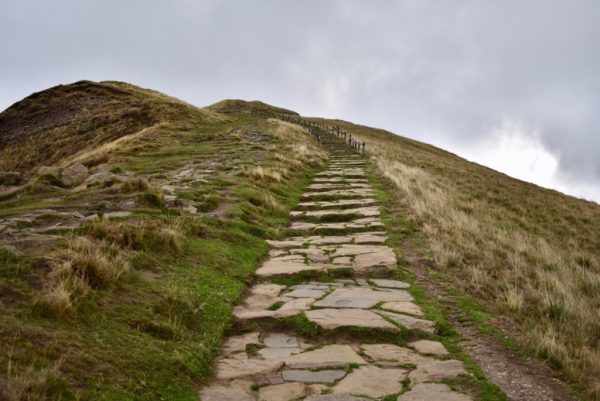 We need to increase food supplies again and also look for a campsite.
At noon we reach New Mills Camping,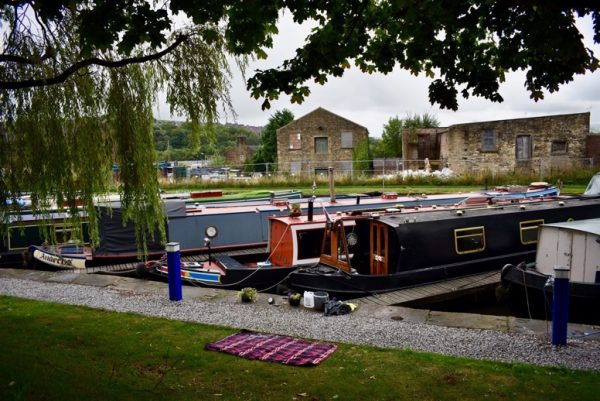 where we get no empty pit, but get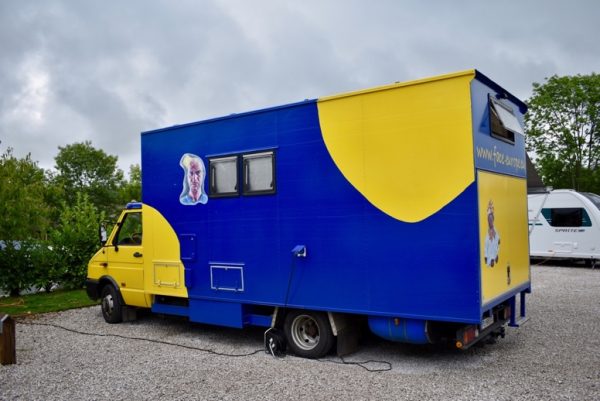 electricity for 2 hours for a whopping of £ 5. So that way our batteries are full again and we can have a few days off camp sites with just battery power from Big Fredi again.
First, we are heading for the familiar, but for Lisbeth boring place in Goyt Valley. After Lisbeth has manifested her displeasure feeling about this place, we opt for another parking lot, which may cost £ 1 at night, but promises a hiking trip the next day. The daily fees cost us again £ 5, in the evening we have already fed the parking meter with 2.20 £ . Therefore I "had" me to get change by buying 2 pieces of cake.
We quickly lose interest in an ever so nice trip and head with Big Fredi to a new place for overnight parking. Actually, it must be a proper big place for Big Fredi. As handsome as he is, he always needs pretty much space.
August 17, 2018
The Blue John Cavern
offers free on site parking. A tour of the world-famous because unique cave fails because of the high entry fees. A little walk near the cave over the hill,
past bleating sheep tires us quickly by the sudden warm weather and the 3 hours hike over the hills is inviting only in our imagination.
At 16:30 both the cave and the cafe next door close and suddenly all is quiet around us. Only the sheep dare back on the road where the grass seems to taste better and no hikers cross paths. Loud bleating they tell each other what they have experienced during the day it seems.
We remain in the same parking lot and walk the next morning,
August 18, 2018
The three hours of peak walk
The clouds have now gained weight, some of them cannot hold their weight and let her damp fog swaths as down on us. Besides it almost blows us from the mountain. Sometimes the storm is so gusty that we can move almost exclusively on all fours forward.
But somehow makes it incredibly fun to expose yourself to the forces of nature and we are deeply satisfied and get down safe from the mountain.