A sunny autumn day comes to an end and we really enjoyed it.
A late-summer trip to Winchester after yesterday Michele was painted and we could enjoy a delicious three-course supper made by Tony and Michele. Their historical building – it is 250 years old and can tell many stories – as well as the delicious French red wine were responsible for the excellent mood.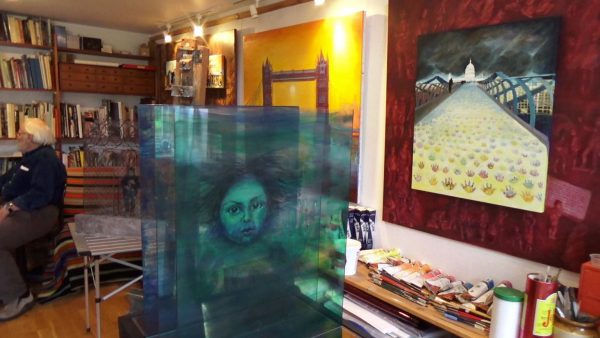 We could have gone on talking all night. There was so much to tell and to hear from Michele and Tony.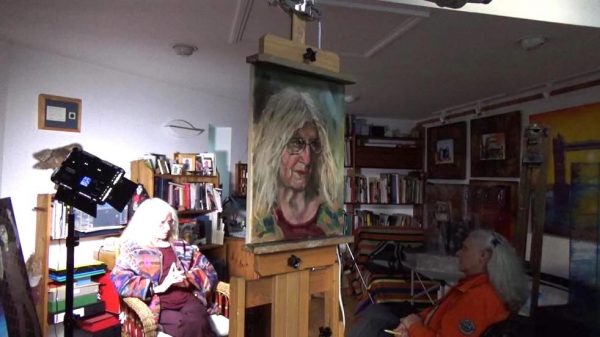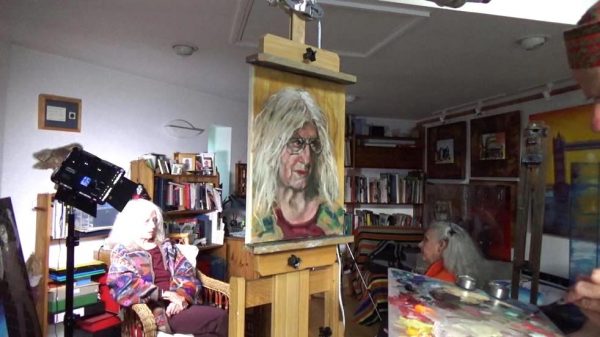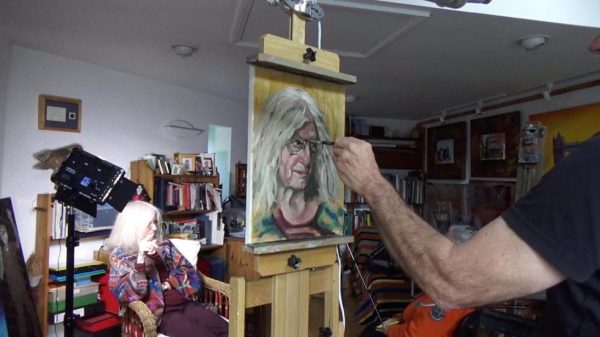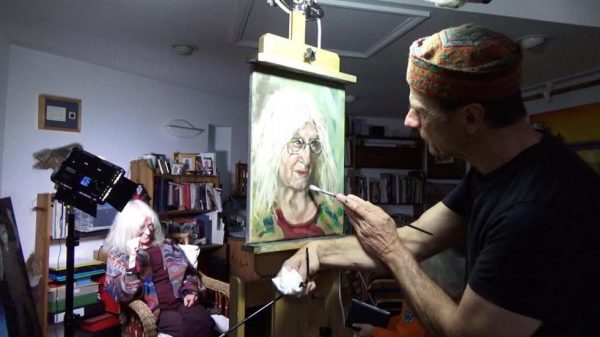 Wilfried is quite satisfied with the outcome of the portrait of Michele, it approaches more and more to his own ideas of what a life portrait should be able to: it is to represent the essence of a person. 
We hope to make contact and to collect portraits with son Daniel, who lives in Spain. Daniel is forewarned in any case, and so we have a goal that we can approach between Granada and Málaga. 
We could stay in front of the house in Islip and also fill our water tanks. 
We hugged each other goodbye, such lovely people, but we hope that we will meet again in Spain, France or Austria.  
When getting out of Big Fredi in Winchester we made a terrible discovery: the right rear tire was terribly hot, it even smoked, spread a smell of burning rubber. Now Big Fredi cools his hot leg and tomorrow we have to see how we can go on. On the highway, we have inadvertently hit a huge hole, its noise hurt in the soul. Again and again, totally unexpectedly huge holes that you cannot see in time to be able to avoid them appear on the English highways. And for our old fellow such tricks do no good. In this way a part of the car can be damaged easily. 
We hope that it does not need expensive repairs to bring Fredi home safely.