[:de]
25. November 2018
Wieder stehen wir im Regen, aber diesmal schon viel weiter südlich: in Finale Ligure. In Nord-West Italien am ligurischen Meer, auf der einen Seite sieht man das Meer, dahinter gibt es schroffe Felsen und die Straße schneidet sich durch die Felsen, sodass man mit Big Fredi aufpassen muss, dass er nicht an die überhängenden Felsen stößt.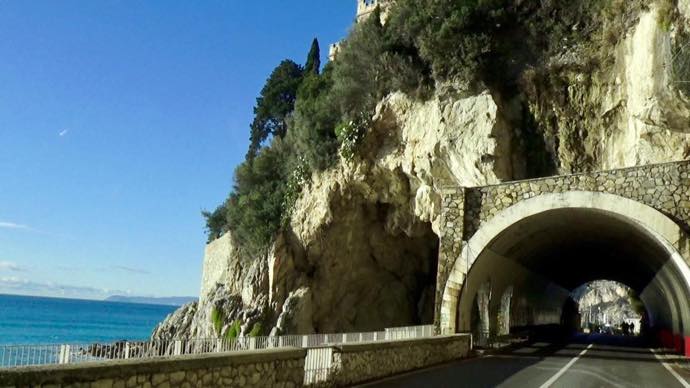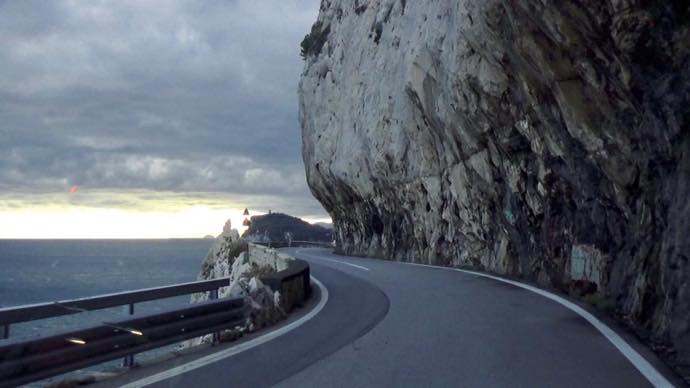 Die Fahrt hierher war alles andere als ein Vergnügen. Ich beschwere mich nie wieder über schlechte Straßen in Österreich nach diesem Dilemma. Absolut Emmentaler-Straßen. Man kann den Löchern gar nicht immer ausweichen, es rumpelt und pumpelt unaufhörlich. Was machen die Italiener mit dem Geld, das für Straßen verwendet werden sollte? Die Straßen sind nicht erst heuer kaputt geworden. 
Na ja, gestern hatten wir die Reise bei relativ gutem, jedenfalls regenarmen Wetter in Lodi beendet und konnten Big Fredi auf einem öffentlichen Camper Parkplatz abstellen.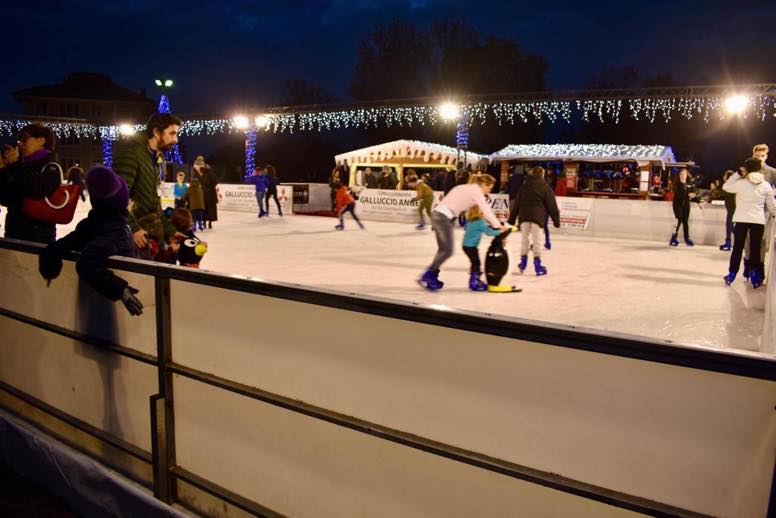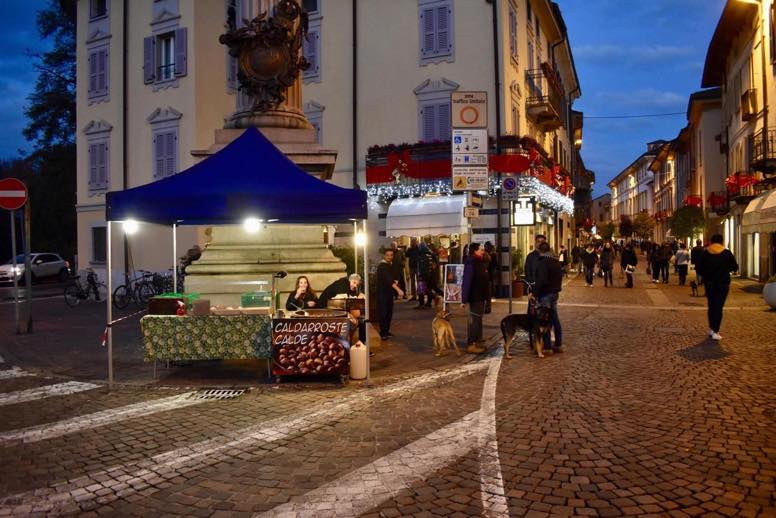 Der "kleine" Spaziergang in die Stadt stellte sich wieder einmal als " Todesmarsch" heraus, wir genossen das Flair dieser Stadt bei beginnender Dämmerung. Lodi ist vor ca. 500 Jahren in einen Rechtsstreit mit Mailand geraten und schließlich haben diese beiden Städte eine Kooperation gegründet, die für beide zu einem fruchtbaren Handel führte. Na bitte, wer sagt's denn, die haben damals schon gewusst: gemeinsam ist man stärker. Viele Boutiquen und schöne, geschmackvolle (und teure) Geschäfte luden uns zum "Schauen" ein. Zum Kaufen reicht unser Kleingeld nicht. Macht nix, wir haben eh keinen Platz mehr im Big Fredi. 
Heute morgen ging es dann um 10 Uhr nach einem gemütlichen Frühstück wieder weiter zu dem bereits beschriebenen Platzerl direkt am Meer. Für Wilfried war es äußerst anstrengend, all den vielen Frostaufbrüchen auszuweichen. Die Schlaglöcher sind hoffentlich jetzt vorbei, die letzten Straßenkilometer in Ligurien waren weitaus besser. 
Wir sind schon auf die Weiterreise gespannt!
Bleibt dran! Wir berichten demnächst weiter![:en]
25 November 2018
Again, we stand in the rain, but this time much further south: in Finale Ligure. In North-West Italy at the Ligurian coast, on one side you can see the sea, behind it there are steep mountains and the road cuts through the rocks, so you have to be careful with Big Fredi that he does not hit the overhanging cliff.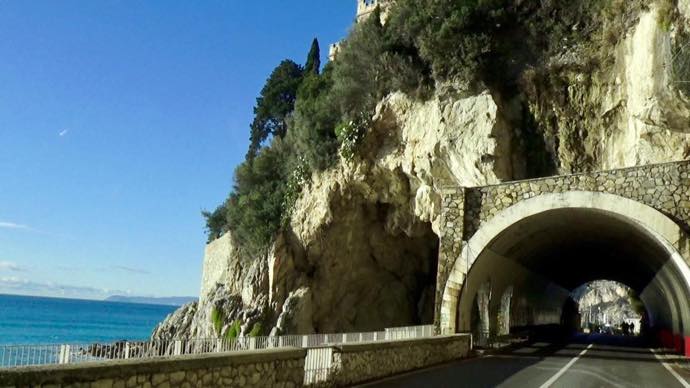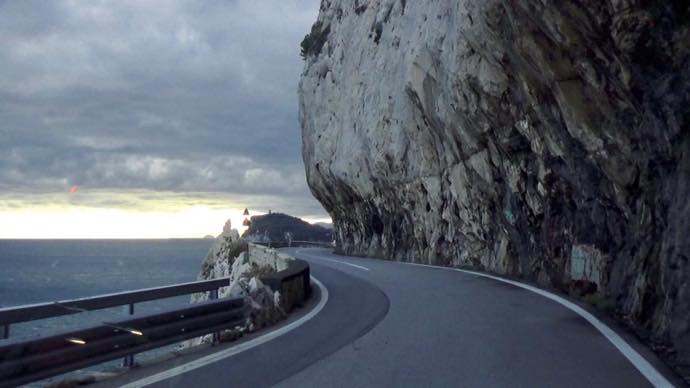 The trip here was anything but a pleasure. I never complain about bad roads in Austria after this dilemma. Absolutely Emmentaler streets. You can not always avoid it rumbles incessantly into the holes. What do the Italians do with the money that should be used for roads? The streets have not only this year broken. 
Well, yesterday we finished the journey at relatively fine, at least rainless weather in Lodi and could park Big Fredi in a public car park for campers.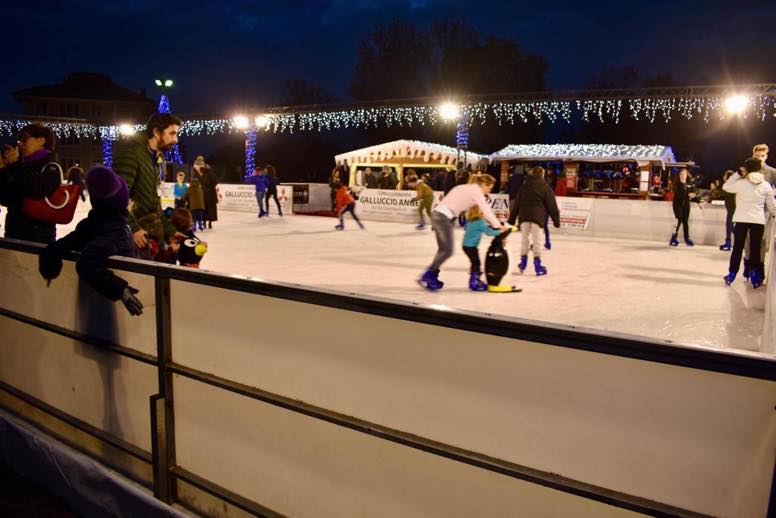 The "small" walk into town turned once again into what we call a "death march", we enjoyed the atmosphere of this city at beginning dusk. Lodi was involved in a legal dispute with Milan about 500 years ago and finally these two cities have formed a partnership that both led them to a fruitful trade. There you go, they at that time already knew: together we are stronger.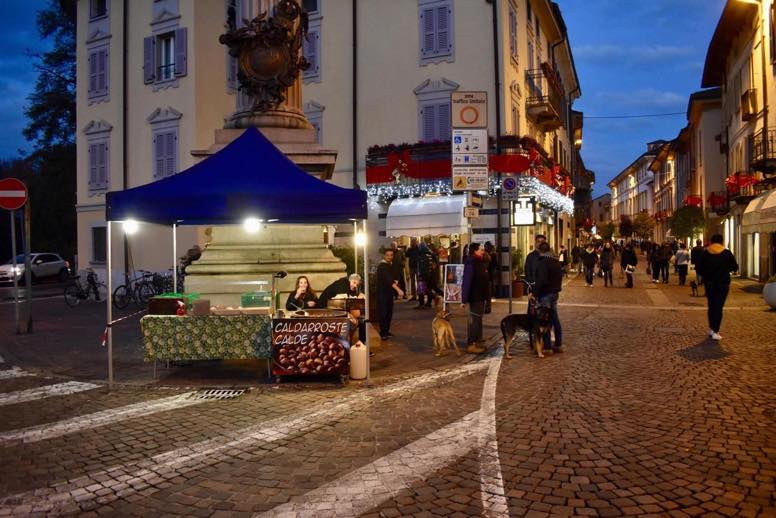 Many boutiques and beautiful tasty (and expensive) shops invited us to "look" at them. To buy stuff for our small budget is not possible. Never mind, we have no place in the Big Fredi anyway. 
This morning – after a nice breakfast – we went on at 10am and arrived at the already described place at the sea. For Wilfried it was extremely tiring to avoid all the many frost holes. The potholes are hopefully over now, the last kilometers of roads in Liguria have already been much better. 
We are looking forward to the onward journey!
Stay tuned! We will soon report our next adventures![:]