29.11.2018
Besalú is the name of the small town where we ended up today. 
Yesterday was another full day on the road. Our navigation system gives us the chance to explore unknown landscapes, such as, for example, the natural park Camargue. Wild horses, flamingos and flat swamp areas right and left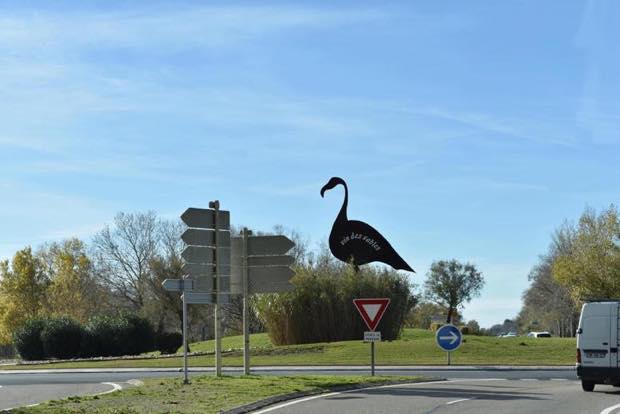 from the road. And then out o nowhere La Grande Motte arises, with casinos, thousands of boats and a totally manicured park land scape. We see that it addresses the rich here. 
South of Perpignan, only a few kilometres from the border with Spain we fill up as little fuel as necessary – we can understand the French protest against too high fuel prices – and find a quiet Pitch without any special equipment. It is the parking lot of the football field, and after the last players have gone home, it is a quiet place.
Although first the wolves howl, then dogs bark. Since the dogs were the last ones that could be heard, we assumed that they had eaten the wolves and we relax to sleep. The visit to the city we left out, because a city with such unpronounceable name does not deserve our visit: Banyuls-dels-Aspres. 
This morning we took time for our breakfast, I could even cook porridge, and about 10 o'clock we left the parking lot. The snowy mountains that shone in the evening light yesterday, in the morning also looked very inviting.
Not so inviting for staying there because the reason we came to the south was the beginning of freezing weather at home.
Very unspectacular we reached the border. Compared to last year there was absolutely nothing going on here. No millions of tourists during the Christmas shopping. Absolutely dead and dull. We drove through Figueras and headed west towards the small town of Besalú. A magnificent old town from the Medieval Ages is very well preserved. We explored it by foot and discovered the miniature museum and the old bridge, which are UNESCO World Heritage Sites. In the museum we admired a worldwide collection of miniatures in various sizes: the proportions went from 1:12 to 1: 100,000. The latter could be seen only under a microscope.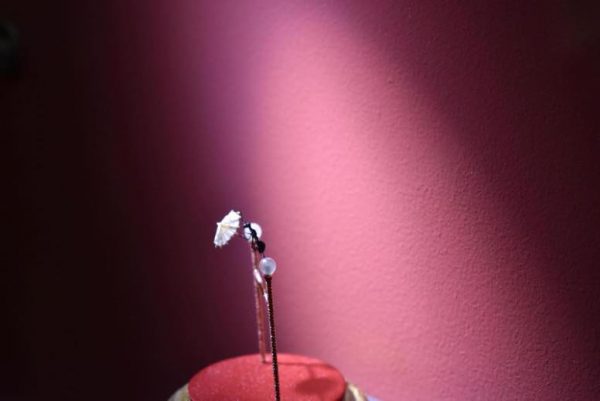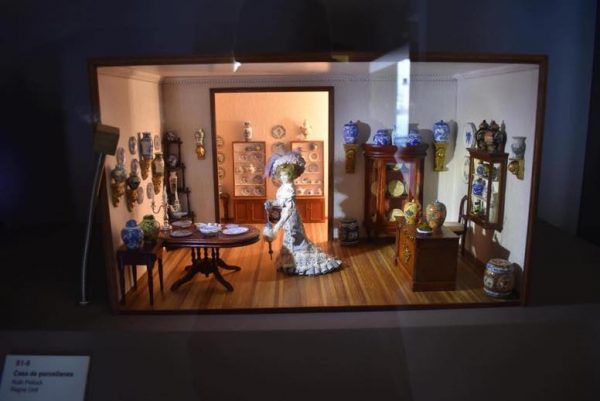 The entire old town is very tasteful. On the bridge in the arch of the entrance gate we saw Jordi who played a cozy melody on his HandPan. The acoustics on the bridge are phenomenal. You can hear the sounds into the city. Wilfried will be drawing him while he plays his music tomorrow.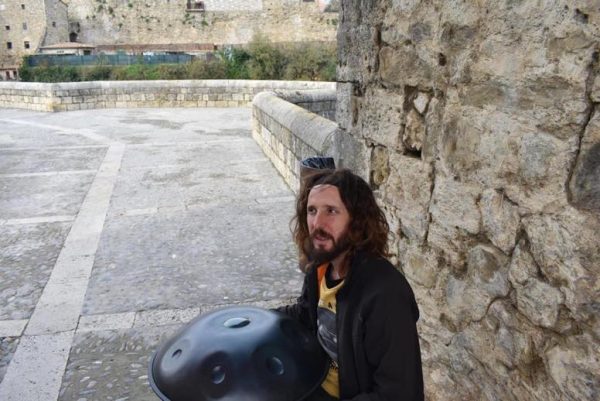 Stay tuned, tomorrow hopefully there will be the first Spanish portrait. 
¡Olé!