Blog entry 23/01/2019
Yesterday we were invited by Brigitte and Jean Jaques in the Albufera Nature Reserve. It is located in the south of Valencia and is a bird sanctuary.
So far we had only gone to El Saler, but really into the flooded area of rice fields we had not yet gone.
We took the RV of the two through narrow streets and alleys and on embankments, which had not been visible in November after a heavy rainfall.
In an excellent restaurant in El Palmar we enjoyed a wonderful paella. The hunger was apparently too great for that we would have photographed the full bowls. It was enough only for the picture of the empty tray.
We talked so much about our Austrian cuisine, so we invited the two on Saturday at noon for pancakes. Jean Jacques loves sweets.
Yesterday was a holiday, but Al Campo had opened anyway.
Actually we would have liked to meet Helga, who is in Valencia since Sunday evening. It is my long-term Austrian girlfriend and for 10 days she is visiting her daughter Bettina. Upon arrival she stumbled, unfortunately, injured her knee and will have to take care of herself. Today she even caught the flu and she has really not had any joy so far during her trip. Tomorrow is Freya's sixth birthday and she has invited a bunch of kids to her party. I hope Helga can recover and still enjoy her remaining stay.
Our program today was another high light. After several attempts, we finally managed to get an excursion to the Crowdfarming Plantation: Naranja del Carmen. It was really stormy and dusty, but very interesting.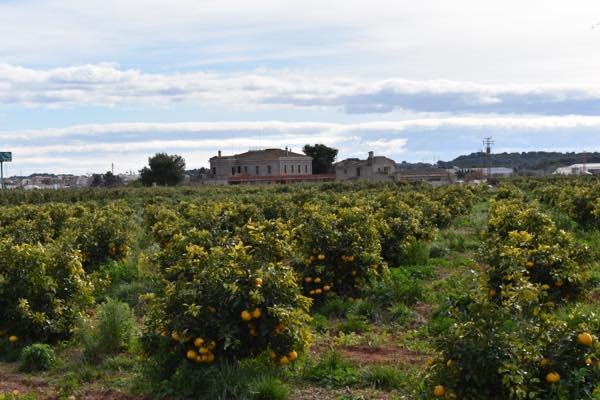 A model plant, as it should be everywhere. Two brothers, after they had inherited the orange grove from their grandfather which had no profit developed a new marketing concept. You can "plant" your own orange tree.
Then get your name on a label – more information you get on the Website
The oranges are delivered freshly harvested at the customer's desired date. Partial deliveries can be also mixed with tangerines, lemons, kiwi fruit, or vegetables.
An extra vegetable garden takes care of work during the whole year, so that seasonal work is not necessary. So there is all year for ALL employees work, which is also a good example of employment. 
We got artichokes, broccoli, Radichio  and romanesco as additional presents to our free of charge excursion.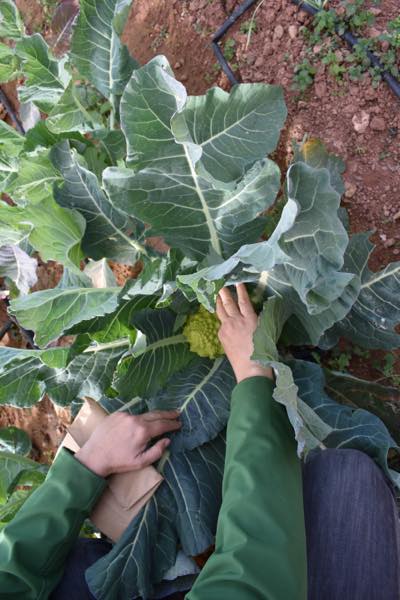 Such gifted and with a pre-ordered box of 15 kg of oranges and a glass of delicious mountain honey (with the label Face Europe), we tasted and bought, we staeted our journey home.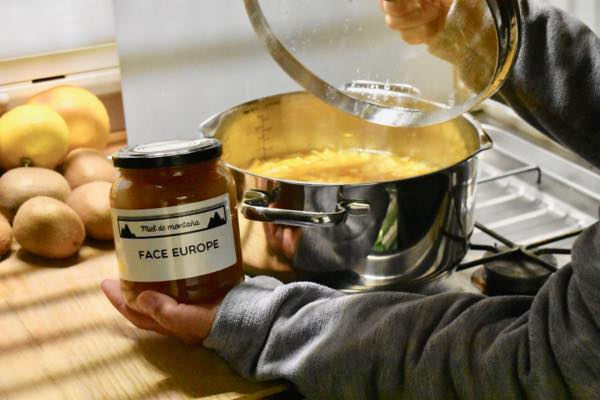 There were about 20 km to go. Last night, the gas went out just after 6 weeks of operation, we exchanged the gas bottle at the corresponding service station with a new one and we hope that it will last at least as long as the other one. 
Paul will be drawn tomorrow. She is a Spanish friend of Bettina.
The oranges are extremely delicious . Upon arrival I started to prepare jam, part of which is almost finished!