Blog entry 21/01/2019
Today is Monday again and we are still in Alboraya.
On Thursday Brigitte was drawn  in Big Fredi as 37. face in the large family of Face Europe.
Her friend Jean Jaques was also with us, his English was not so well versed, so he went shopping just before the end of the session.
The two are French and have decided to move to Spain permanently. Brigitte was very open and talked about her own mistakes in raising children. As a kindergarten teacher she loved her job, especially accompanying children during their learning of skills.
The next day we were invited by Brigitte into her new apartment, which she possesses since a month. She sold her house in France and now she tries to grow roots here and to adapt the apartment according to her personal taste.
It is certainly beautiful. After lunch Brigitte took us in the area around into two museums. The first one was filled with religious procession altars and showed the linings and rituals of Easter processions in the surrounding churches. The second was the Rice Museum, which Brigitte wanted to show us initially.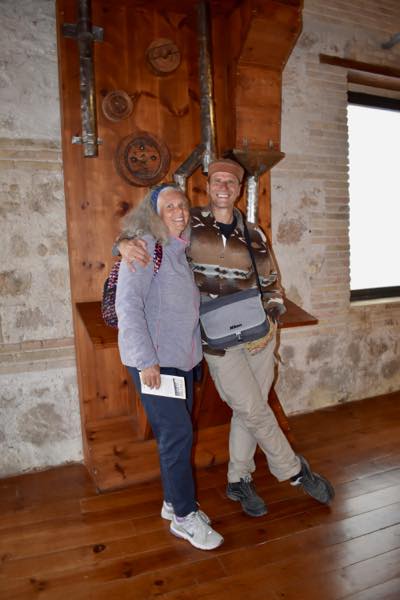 Mistakenly, we arrived in Catholic museum first and we all looked at each other in a strange way. The Rice Museum was much more interesting. We could well imagine the dust and noise during former operation of this abandoned factory.
Then we drank coffee in a pub. For three drinks I was paying under 5 €. This is really unbeatable.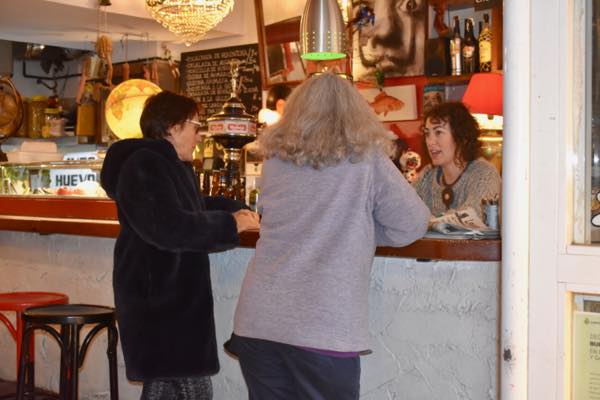 Wilfried got so sleepy in the pub that we started right after the coffee with our trip home using bus no. 19. That was already familiar for us and we came home quickly.
On Saturday was a cleaning day, nothing else to report, nothing special. The "New ones from Austria", Kurt and Laura from Weiz joined us in the second lane next to us and were our new friendly neighbors until yesterday morning. We sat together  in Big Fredi with them in the evening, also with Kai, Ayu, Philippe and Pauline. Now Big Fredi  has been already used for eight people inside sitting at the table. Only during smoking breaks a little movement starts when the smokers must get out.
Yesterday morning (Sunday) it was raining a little bit and the mood sank immediately. What's this? Rain? No blue sky? No sun? But soon the sun turned out again at least for a short time. In the evening we invited Zbignev and Sylvia, the Polish couple, and spent the evening until 22:00. Then, an alarm went off at Zbignev's phone and the two said good bye immediately.
Later that night – I was doing the dishes – Enrico knocked at the door and invited us for a walk in the particularly warm full moon clear evening air.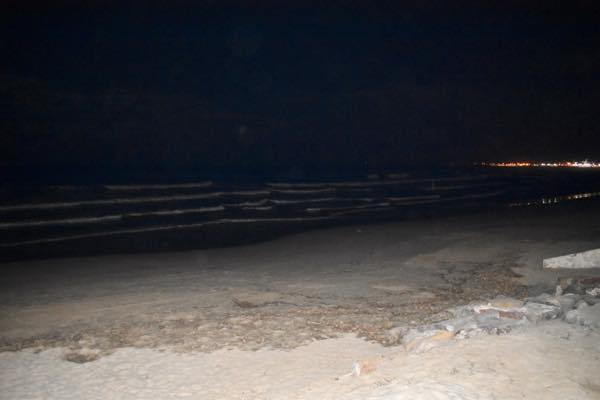 Wilfried had to be asked two times, but finally he come with us. We "found" a lemon tree whose unharvested lemons would have been spoiled unharvested and Enrico saved some of them from being too great a burden for the tree. The house has been empty for a long time and is offered for sale, he knows because he was about to buy it himself. It is located between highway and railway and is offered so overpriced that it certainly does not find a buyer very quickly. It probably still needs some emergency maneuvers for the lemon tree in the near future. 
Later in the night we decided to try out the lemonade with the freshly harvested wonderful smelling lemons.
Enrico came with us in Big Fredi where we prepared the delicious lemonade with honey and hot water in order to strengthen our health.