Blog entry 28/01/2019
Today Alcampo and Leroy Merlin is reopened.
 

A strong wind from the land feels cool. Otherwise – as always – the sun is shining. The current entry into the solar system is steadily increasing.

Yesterday Sylvia helped me with the production of orange marmalade and today the new orange / lemon marmalade was finished and is already filled in jars.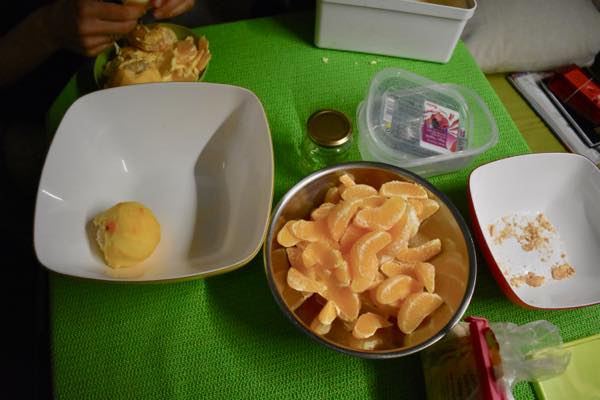 It is really delicious. Fruity, sweet and sour and very yummy.
Sunday was a major clean-up day. The carpet, which had served us in the cold very well must be washed and disappeared in the dirty laundry. Thus, you can move the table again and you do not need to lift it.
Yesterday afternoon we walked the 5 km to the port of Valencia along the beach.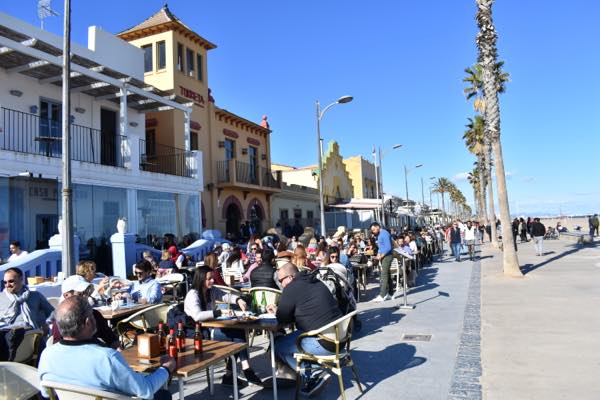 Patacona Fiesta took place and we saw the well-dressed girls at a photo shooting and also photographed the group.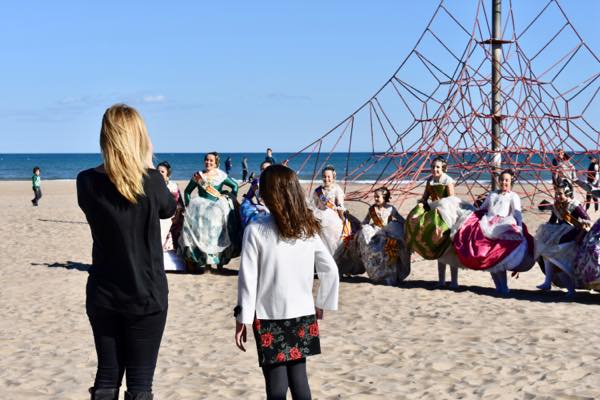 You could see the pride in their clothes literally in their eyes flash.
When going home a fierce wind was blowing against us, which was not so much noticed before as a tailwind.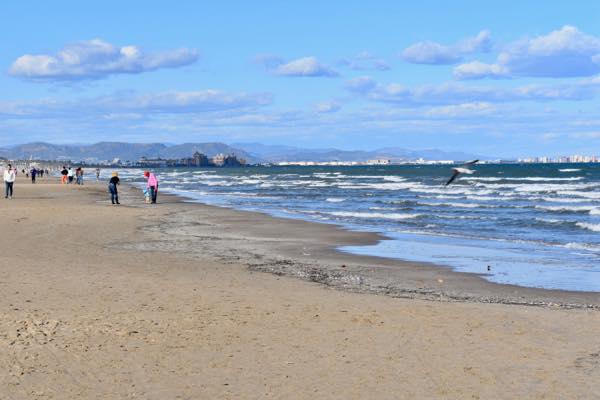 It was good to rest after the walk. Sylvia invited us to dinner two caravans further, where also Ayu was for some time before she plunged into Valencia nightlife.
Today it was very windy from the land again. In the afternoon Brigitte dropped in. She is the French woman Wilfried had drawn.  After she had bought a sander for renovating her apartment she surprised us with her visit. Now she can go to work. Jean Jaques has left today to France to see his daughter. Also Enrico got some brushes for his boat painting job at Leroy Merlin.
We have not received any message from Naranja Del Carmen regarding appointment for this and next week so far. 
We are looking forward to Thursday and we will see what happens next.