Blog entry 19/02/2019
We left the parking lot within the city Guadix around 10 am and headed towards Granada's parking space.
This car park next to a school nimrod us liked at all and we could not imagine spending a night there.
Somehow none of us felt like sightseeing in Granada. For a tour of the Alhambra you have to pre-register only on the Internet. We did not want that. Pay for a guided tour was also out of question. But the location of the parking lot was 5 minutes walk from the shopping center "Nevada". Petra supported me with buying 2 pants. Without her I would never have dared to shop in this jet-setter stores. There was total sales, I bought 2 jeans, one for 6 and one for 8 €.  Super quality, one wonders who can earn anything for this price. Actually, you know it anyway: the worker never earns enough.  If I would not have such a great pleasure with the two finally matching trousers, I would be ashamed actually to have supported this system of exploitation. 
We continued our journey until La Malaha, where supposedly hot springs should be, but it was only a closed swimming pool and in front that is an absolutely quiet pitch, which we now have to ourselves.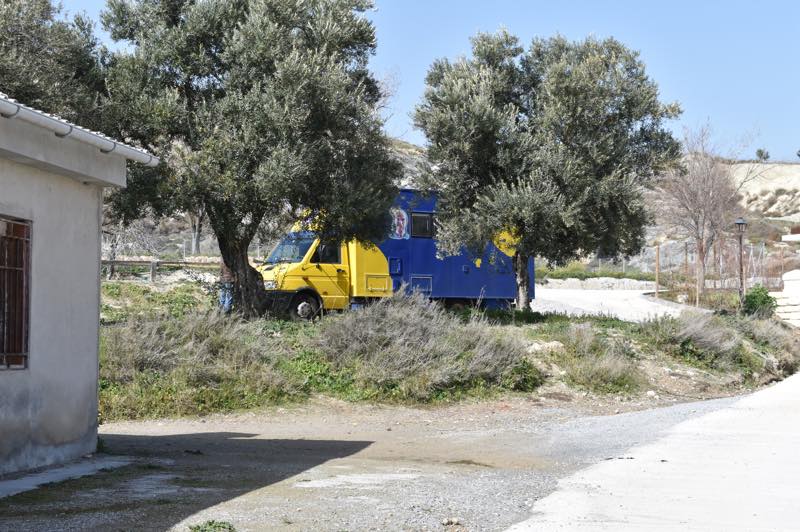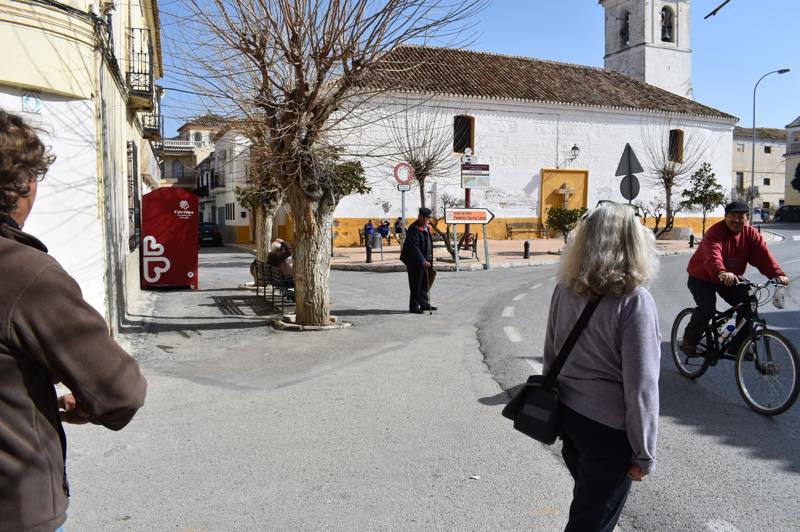 Tomorrow starts a new attempt really to the hot springs and maybe we will be able to swim in the sulphurous medicinal waters.