Blog entry 18/02/2019
Since we are now reunited with Petra and Dieter, we will continue our journey together.
Yesterday I walked with Petra part of the trail, she had done with Dieter the day before. Since the trail took with breaks almost 4 hours we turned after half an hour to save my knee . After all, our view over the lake was terrific and the route was even – according to my mobile phone app – 4.5 km away.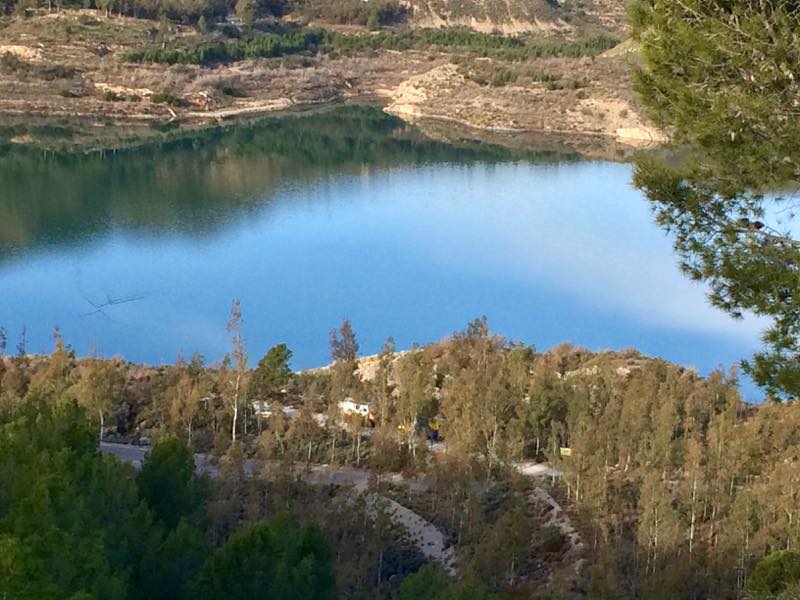 We enjoyed the great rest. Very rarely a car drove by. 
One of the rangers who tested the barriers to the reservoir every few hours, stopped in the afternoon and invited Dieter to go with him. He showed him a spring of fresh and good water. Unfortunately it is not very powerful at the moment and we had all our water tanks full, so we tasted only a bottle that Dieter brought back with him. 
Otherwise nothing was actually going on. A meeting, how we should go on was held in Big Fredi. Petra started to learn how to knit socks which ended in a soar muscles. 
Today after breakfast and packing we drove in convoy through the Sierra Nevada. 
The road is one lane for the most part. Passing places are few and far between, but we did not pass a car anyway.
Up to 2,000 meters of altitude we climbed before it went downhill to 915 meters in altitude in Guadix. 
At the highest point, we saw some snow and patches of ice at the side of the road.
The road was dry, evidence of cows and their excrements in the street pointed out the possibility of beef herds, we have seen none. 
The area of Guadix is known for its caves. It should instead be famous for its bakery. We stepped into Alcudia de Guadix's most delicious coffee shop and had coffee for each of us and 5 pieces of cake, which we cut into 4 parts and paid 9.40 € altogether.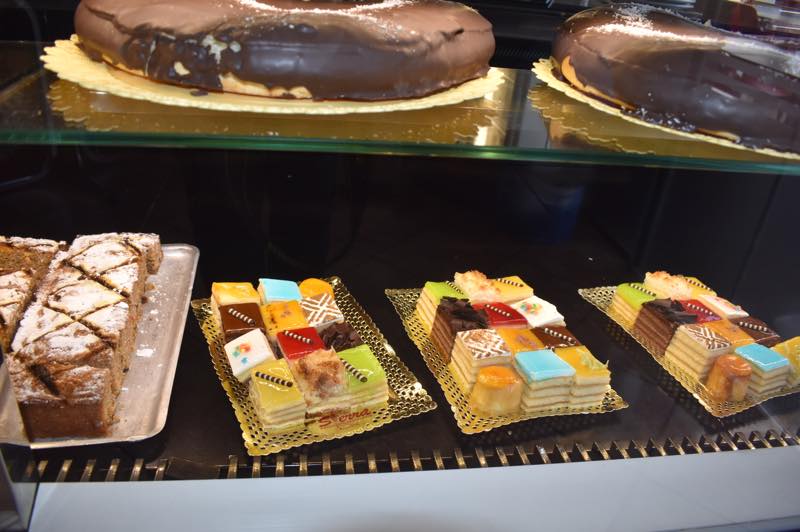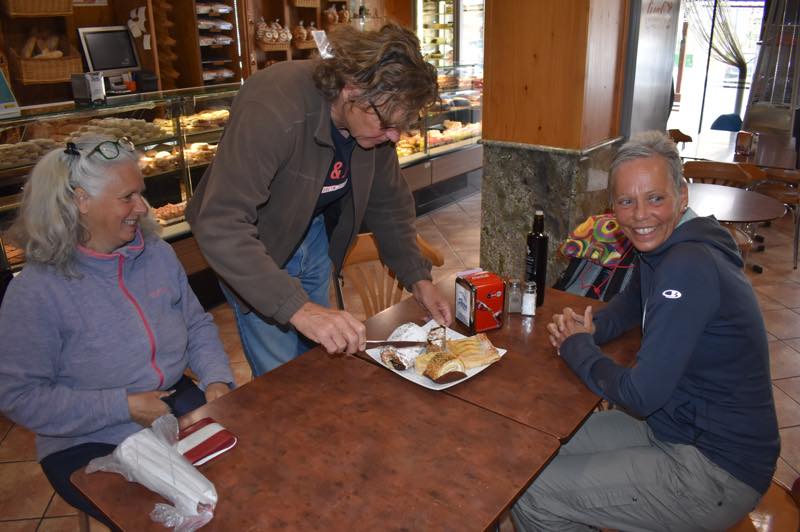 An unbeatable price for unbeatable cake. We even bought a small cake and then headed to the parking lot for campers in Guadix. 
We strolled like real tourists without a plan but with destination to the caves. Wilfried showed where he suspected the center and all followed him. Then I suspected the caves on the mountain, so we went uphill. Some poor-looking caves we discovered. Some would also have been offered for sale, but that can not even be described as "with potential".
Everywhere in front there is heaps of rubbish and garbage. Furniture simply gets disposed outside the door. 
Finally, Dieter took out the tablet and discovered a museum. 
We wandered around for a while, without the museum getting any closer. We finally gave up the Museum and headed towards the parking lot, which we found easily.
Exhausted by the nearly 5 km uphill and downhill we settled down in our cars to reminisce, to eat and rest. Tomorrow we want to go on towards Granada. I'm curious if they play Granada there!