[:de] Blogeintrag 16.2.2019
Heute morgen sollte es eine Entscheidung geben,
wie unsere Reise weiter verlaufen soll. Fondon und das Kennenlernen von Daniel, dem Sohn von Michele, (siehe im Blog)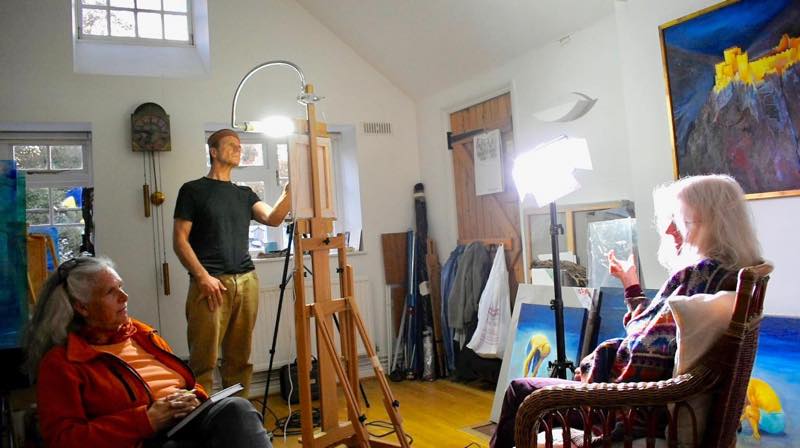 die in Oxford gemalt wurde, standen auf unserem Plan für heute. Nachdem Daniel schon seit Langem nicht erreichbar war, nahmen wir in letzter Instanz Kontakt zu Michele in England auf, und fanden heraus, dass sich die Familie nicht in Fondon sondern in Äthiopien befindet.
Die Sierra Nevada übte aber mehr Reiz auf uns aus als das Meer mit seinen zusehends mehr gesperrten und überfüllten Stränden und wir fragten bei Petra und Dieter an, die sich lange in der Gegend aufgehalten hatten, wo sie denn gerade seien. Da fanden wir heraus, dass sie sich am Stausee Embalse de Beninar, nur ca. 40 Minuten von uns aufhielten.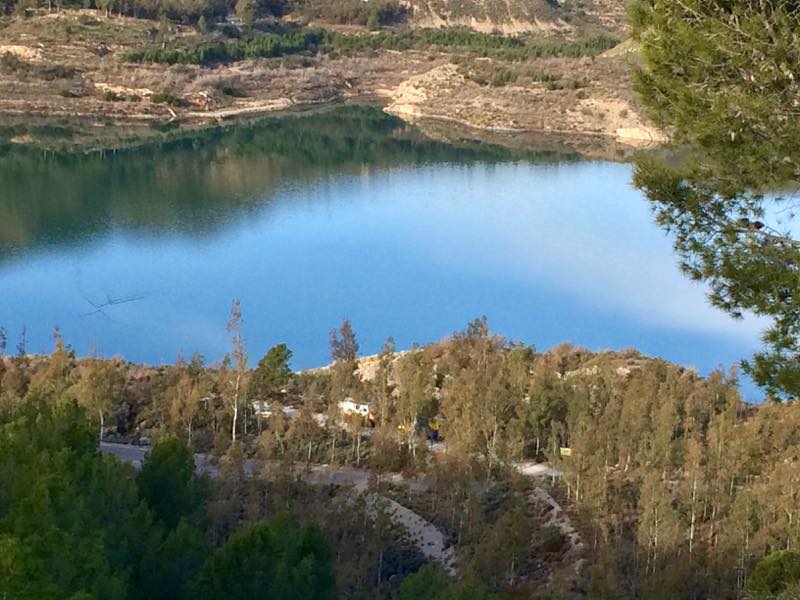 Auch sie hatten genug vom Meer und so holten wir sie nun nach 9 Wochen wieder ein. Wie schön, sich wieder zu sehen, gemeinsam in der Sonne zu sitzen, auszutauschen, was in der Zwischenzeit geschehen war und doch gleich wieder anknüpfen zu können, als ob wir uns gestern das letzte Mal gesehen hätten. 
Den Parkplatz wollten sie zwar morgen früh schon verlassen, aber für einen Spaziergang oder eine Wanderung bleiben sie gerne noch eine Nacht länger, noch dazu wo es doch hier so still ist, dass man rein gar keine Geräusche wahrnehmen kann. Kein Meeresrauschen, kein Auto, nicht einmal ein Flugzeug ist zu hören. Das einzige Auto von einem Verband von Rangern, die den Schranken zum Stausee mehrmals Tags und Nachts kontrollieren wurde von Petra bis jetzt wahrgenommen. Wir konnten sogar draußen unser Mittagessen/Nachtmahl genießen, weil es sagenhaft warm war, und das in 500 Metern Seehöhe![:en]Blog entry 16/02/2019
This morning there should be a decision made on how our journey should go on.
Fondon and getting to know Daniel, son of Michele, who was painted in Oxford, stood on our agenda of today. (look on the Blog)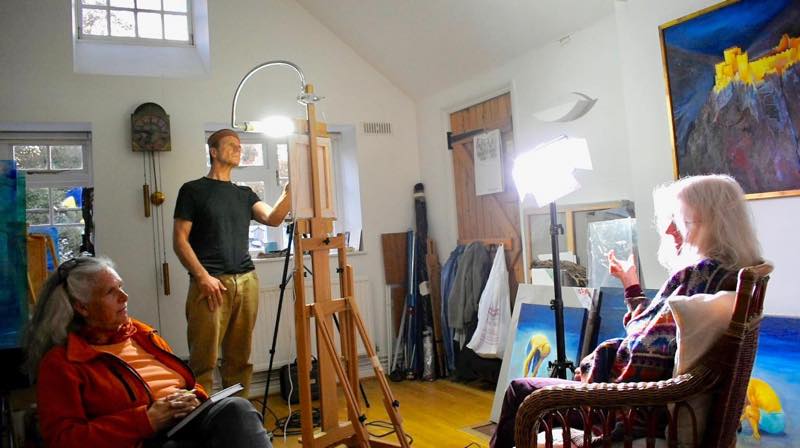 Since Daniel has not been available, we took the last consequence to contact Michele in England, and found out that the young family is not in Fondon but in Ethiopia.
But somehow the Sierra Nevada excited us more than the sea with its increasingly more restricted and crowded beaches and we asked Petra and Dieter, who had spent a long time in the area where they were right now. We found out that they were staying at the lake Embalse de Benínar just 40 minutes away from us.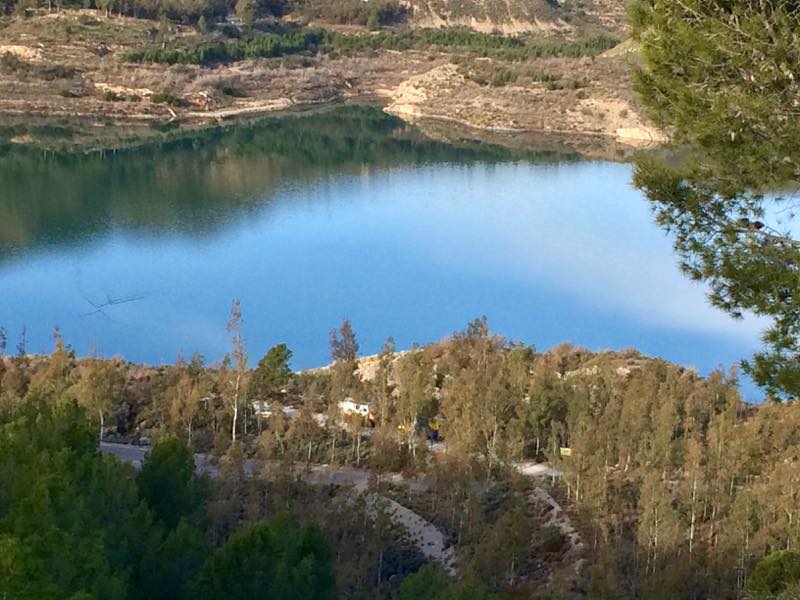 They also had enough of the sea and so we met them again after 9 weeks. How nice to see them again! To sit in the sunshine, to exchange what had happened in the meantime and to be able to go on as if we had seen each other yesterday for the last time. 
They actually wanted to leave the parking lot early tomorrow, but for a walk or a hike, they like to stay an extra night, moreover, since it is so quiet here that one can perceive absolutely no noise. No sound of the sea, no car, not even a plane can be heard. The only car of an association of rangers who repeatedly days and nights control the barriers to the reservoir have been observed by Petra until now. We could even sit outside enjoying our lunch / supper because it was awesome warm, although at 500 meters above sea level![:]