Blog entry 16/02/2019
This morning there should be a decision made on how our journey should go on.
Fondon and getting to know Daniel, son of Michele, who was painted in Oxford, stood on our agenda of today. (look on the Blog)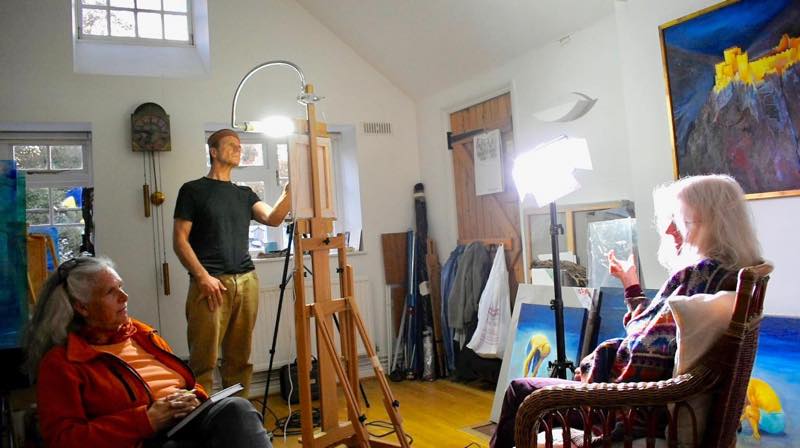 Since Daniel has not been available, we took the last consequence to contact Michele in England, and found out that the young family is not in Fondon but in Ethiopia.
But somehow the Sierra Nevada excited us more than the sea with its increasingly more restricted and crowded beaches and we asked Petra and Dieter, who had spent a long time in the area where they were right now. We found out that they were staying at the lake Embalse de Benínar just 40 minutes away from us.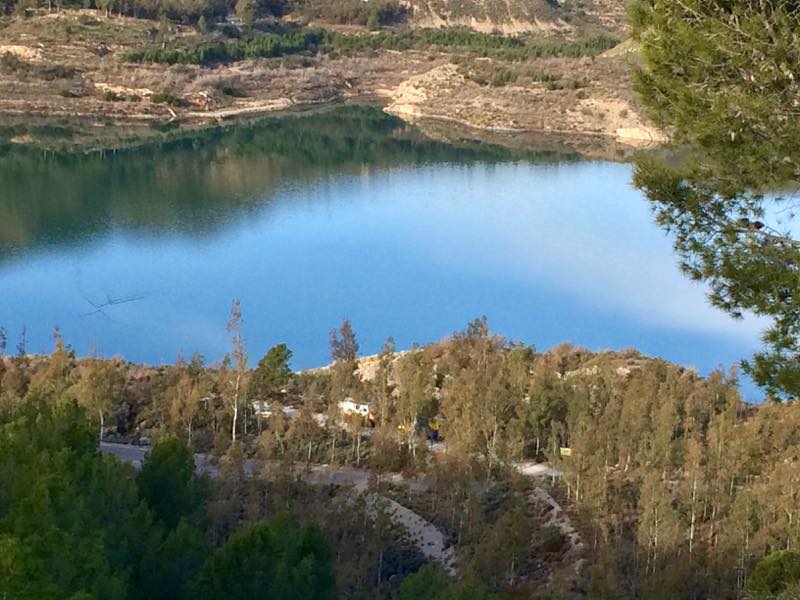 They also had enough of the sea and so we met them again after 9 weeks. How nice to see them again! To sit in the sunshine, to exchange what had happened in the meantime and to be able to go on as if we had seen each other yesterday for the last time. 
They actually wanted to leave the parking lot early tomorrow, but for a walk or a hike, they like to stay an extra night, moreover, since it is so quiet here that one can perceive absolutely no noise. No sound of the sea, no car, not even a plane can be heard. The only car of an association of rangers who repeatedly days and nights control the barriers to the reservoir have been observed by Petra until now. We could even sit outside enjoying our lunch / supper because it was awesome warm, although at 500 meters above sea level!