Blog entry 15/02/2019
Our friend Paul had breakfast with us on Valentine's Day
and then the two men crafted a lightweight wood inlay for Paul's motorcycle pannier. In return Paul took us in his Mercedes to media market and Lidl, so we could escape a cumbersome search for a parking space. Then we were invited by Christl to delicious vegetable soup and when Paul dropped us off at Big Fredi, he was completely intact.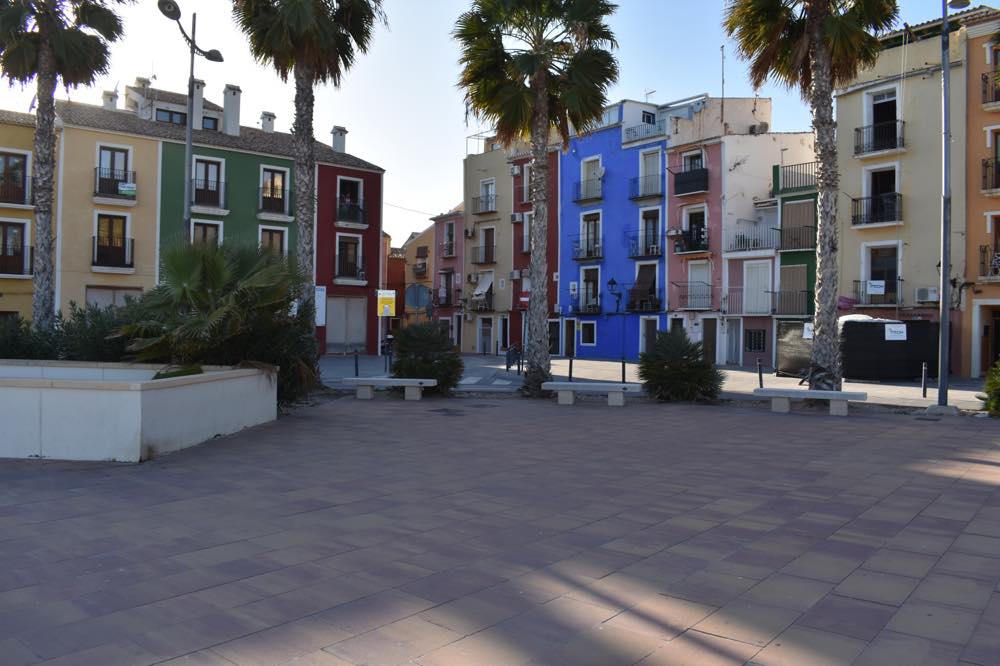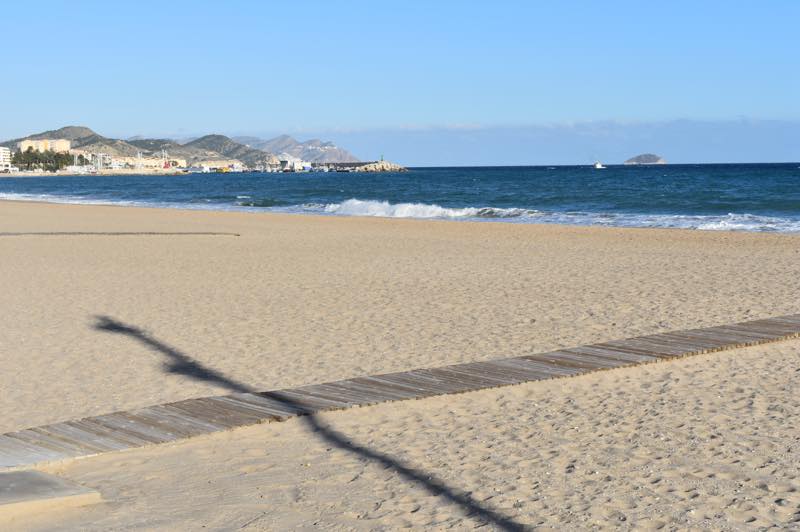 A mini walk in the evening brought me to the southern beach side of Vila Joijosa. This is the rougher and more primitive, the unspoilt side of the old town. There the houses are not built directly to the beach as usually they are in Benidorm.
Today, the departure was very relaxed and comfortable. Breakfast, shower and packing everything safely lasted exactly until 12 noon.
In daylight and when it was still warm we reached Mojácar.
It is a fancy area, hotels along the beach, and  – it is prohibited for campers.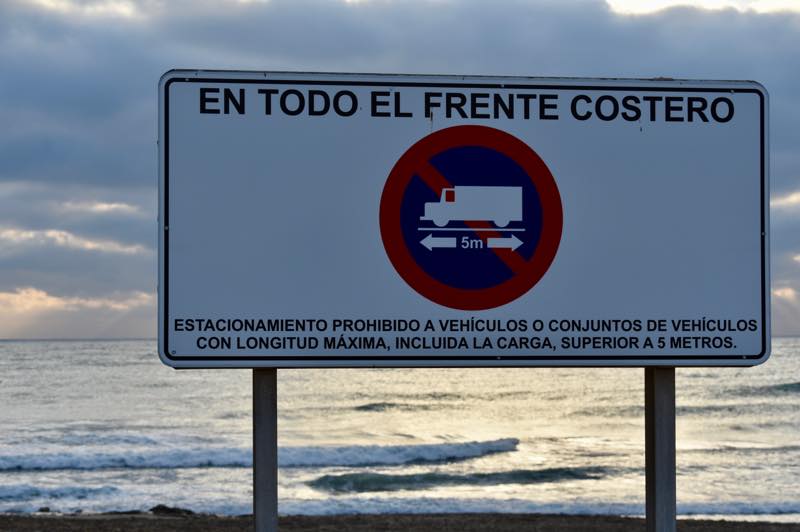 One night we are now on a parking place next to the road and tomorrow we will go on.
Where? We don't know exactly. Be surprised, like we are.