Blog entry 11/02/2019
It feels like spring.
The temperature in the morning reminds us of times at home in May, when we have breakfast for the first time in the garden. Only the ocean whispers in the background are different. 
Unlike Valencia, where the sea made loud noises, here we hear absolutely nothing. First of all, the water is much further away, and secondly there are rarely waves. It seems more like a still lake.
But even here there is always a little breeze during the day until 5 o'clock in the afternoon.
Saturday was a lazy day. Niko and Marion stopped by soon after breakfast. In return, Denise and Pranava (from Germany) joined us. Denise is Tatoo artist and Pranava has long lived in an ashram, has traveled a lot, was also several years in Tenerife and is a yoga teachers. His original profession was in advertising.
Denise is very interested in the art of portrait drawing and likes to take tips from Wilfried.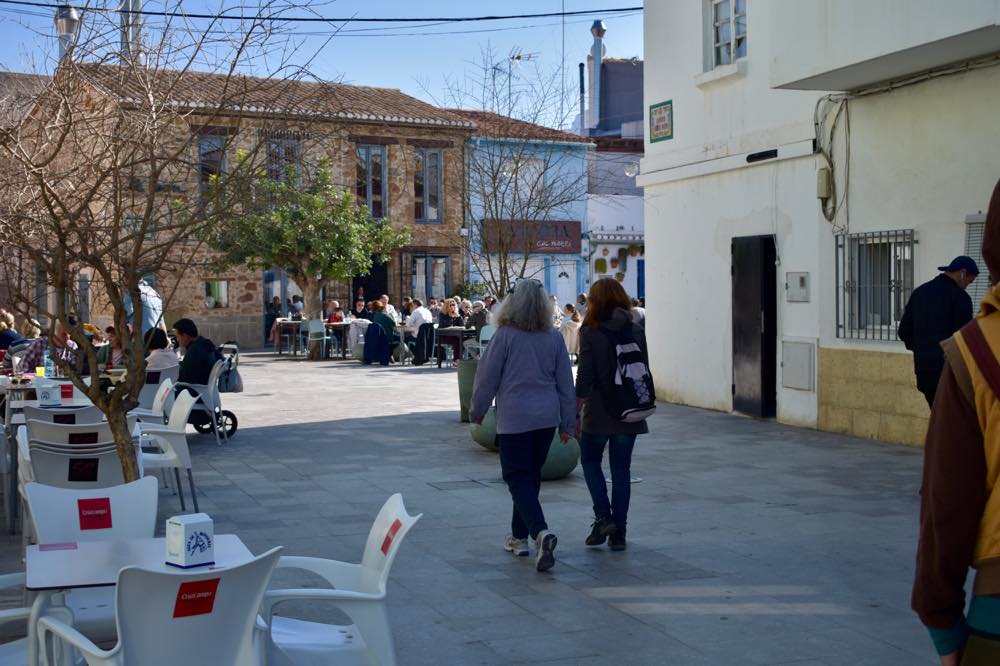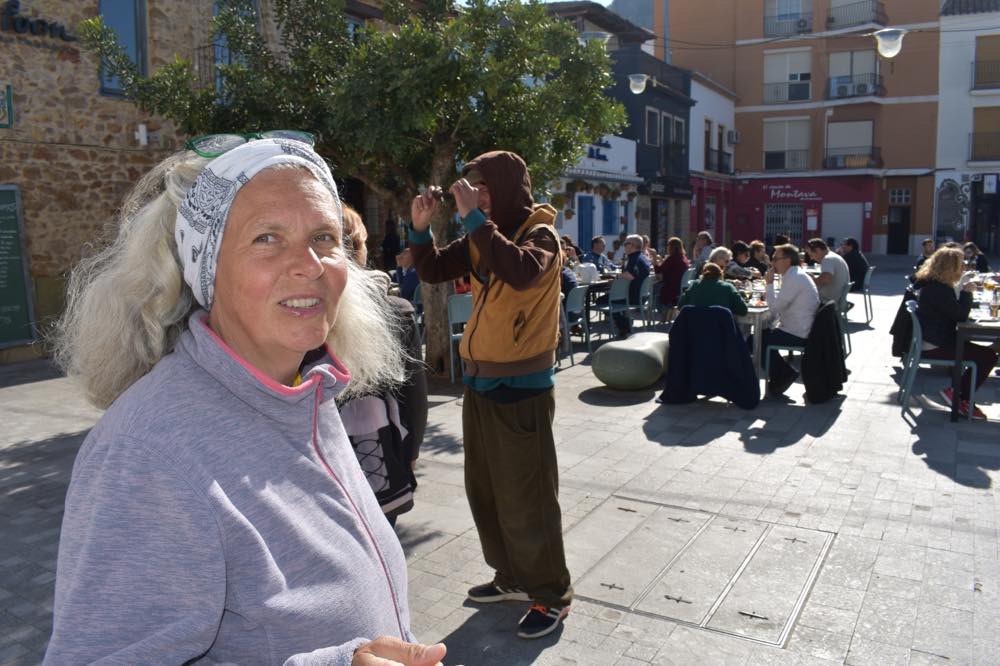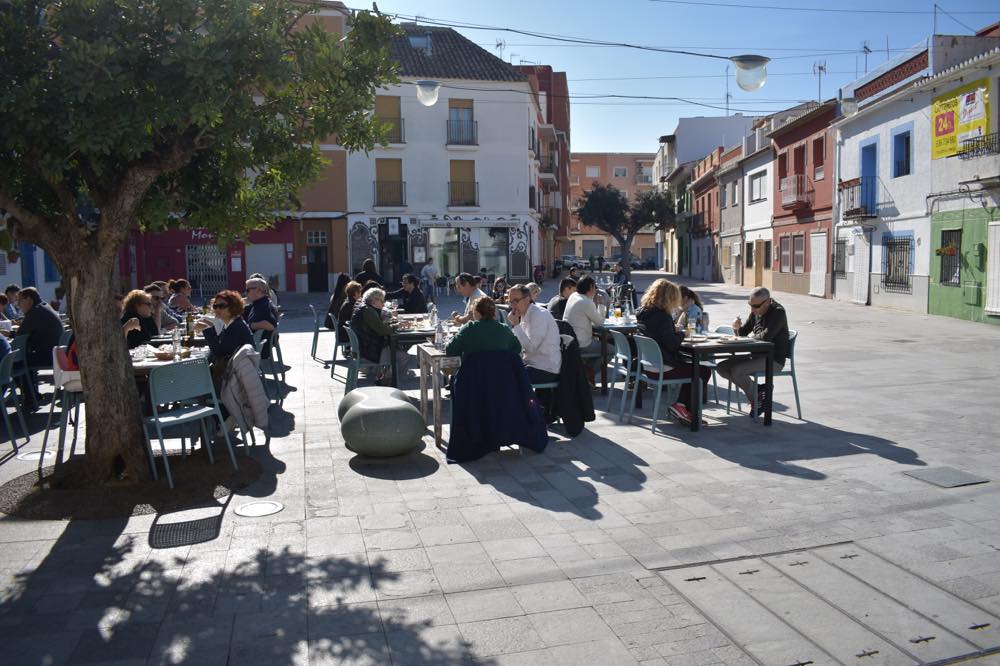 We walked together into Dénia, where we visited the attractive pedestrian zone and then shopped at the supermarket.
 Yesterday was mostly relaxed and afternoon André (from Germany) came. He approached us and wanted to know what we intended with our project. He could not figure it out from the homepage. Only our explanation turned out  the EU attitude within him. He moved his departure this morning and had his portrait drawn by Wilfried. Despite the early hour and the rapidly changing sun it became a very authentic picture of André.
He liked it really well and also his wife Gisela was very pleased. Maybe we meet each other again, as we both have similar routes.