[:de]Blogeintrag 13.2.2019
Abschied von Dénia für eine kurze Reise nach Vila Joijosa.
Etwa 2 Stunden auf guten Straßen benötigten wir dafür. Vieles war uns vom Vorjahr noch bekannt. Paul gab uns voriges Jahr einen guten Überblick von der gesamten Gegend. 
Auf dem Weg suchten wir nach einer Möglichkeit, den Inhalt unserer Toilette zu entsorgen. Es waren keine derartigen Entsorgungsstationen auf unseren Apps eingezeichnet, also steuerten wir den Campingplatz Almafra in Alfaz de Pi an. Auch gegen Entgelt erlaubte uns aber das unfreundliche Personal nicht, die Dumpstation zu benutzen. Erst beim zweiten Campingplatz "Camping Alicante Imperium" durften wir für 5 € unsere Toilette "ausnahmsweise" und nach ausführlichem "Betteln" entleeren. 
Wir steuerten danach gleich auf den Strand zu, den wir voriges Jahr benutzen durften. Heuer prangten große Schilder davor, die das Abstellen von Wohnmobilen  verbieten. Auf dem daneben gelegenen Parkplatz waren keine Verbotsschilder und einige Camper standen bereits dort. Also fand unser Big Fredi auch ein Plätzchen und ich spazierte zum Brot kaufen in die wunderschöne Altstadt. 
Dieser Teil erinnert mich immer an Burano mit den kleinen bunten Häuschen, die so viel Lebensfreude ausstrahlen. Tatsächlich heißt Vila Joijosa im ursprünglichen Sinn "Happy City".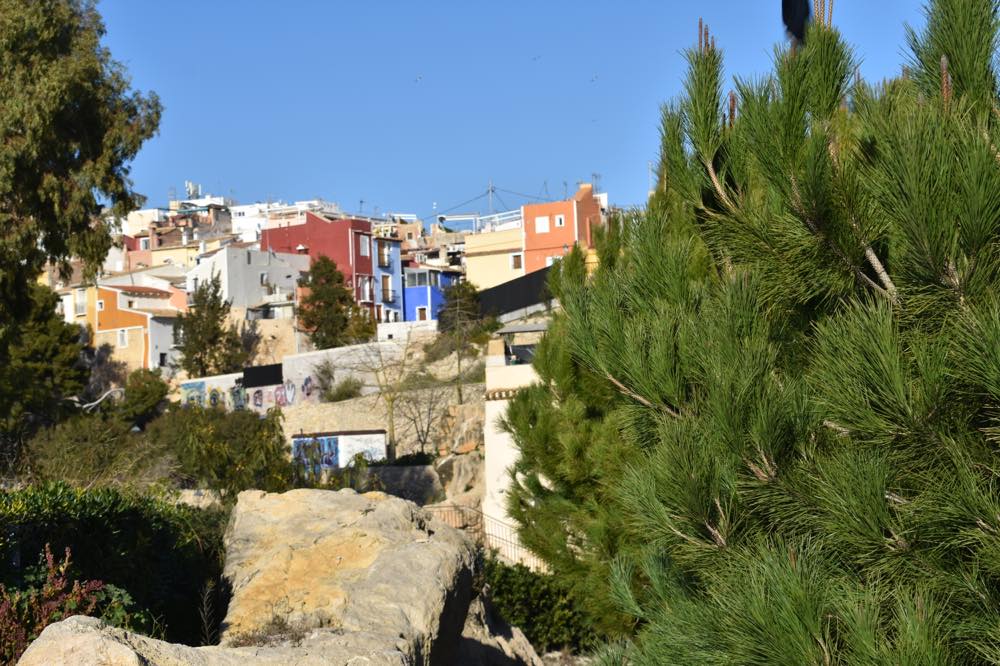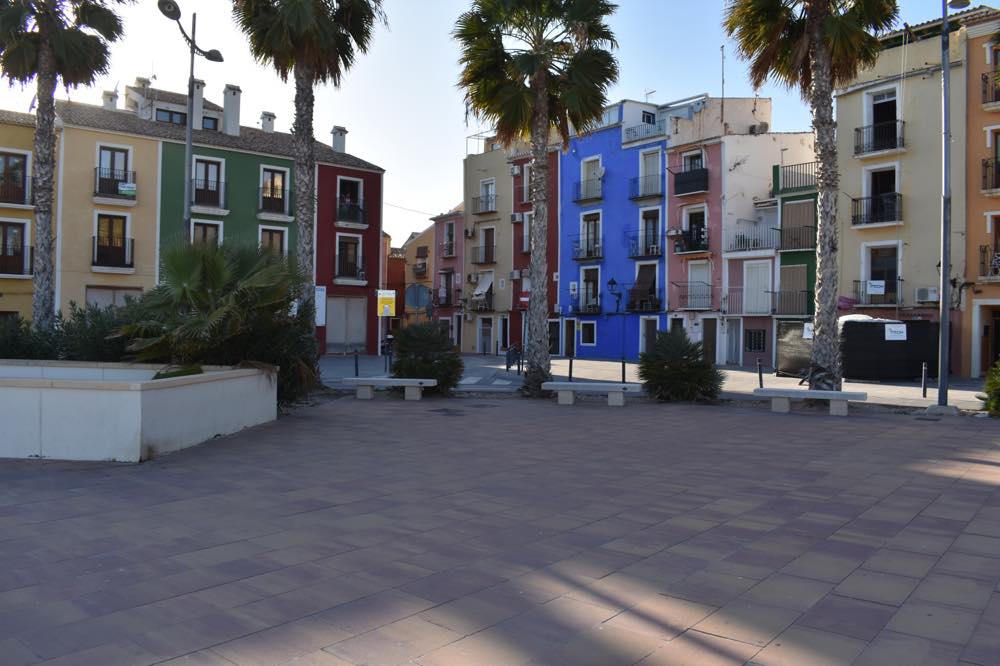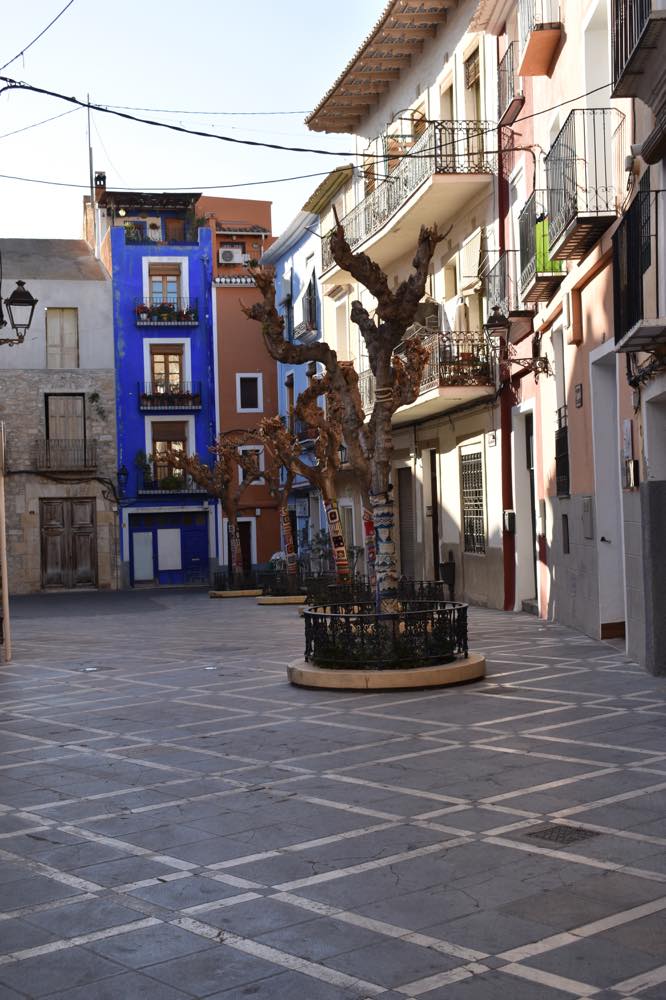 Zufällig war auch die Touristeninformation noch offen und es zog mich magisch hinein. 
Maria, die quirlige Angestellte war von Face Europe sofort begeistert, und rief ihren Mann Victor an, ob er nicht mitmachen wollte. Er war ohnehin mit den Kindern auf dem Weg in die Touristeninformation, weil die Kinder Mama noch besuchen wollten, bevor sie nach Alicante zum Arzt fuhren. Wir begegneten uns somit persönlich und Victor war sofort bereit, sich am nächsten Morgen für ein Porträt zur Verfügung zu stellen. 
Paul aus Amstetten besuchte uns noch kurz am Abend und wir machten uns für 16 Uhr am nächsten Tag ein gemeinsames  Mittagessen bei uns aus. 
Beides, das Porträt und das Mittagessen, verliefen sehr harmonisch.
Victor fragt noch seinen belgischen Freund und seine Frau Maria, ob sie bei Face Europe dabei sein möchten.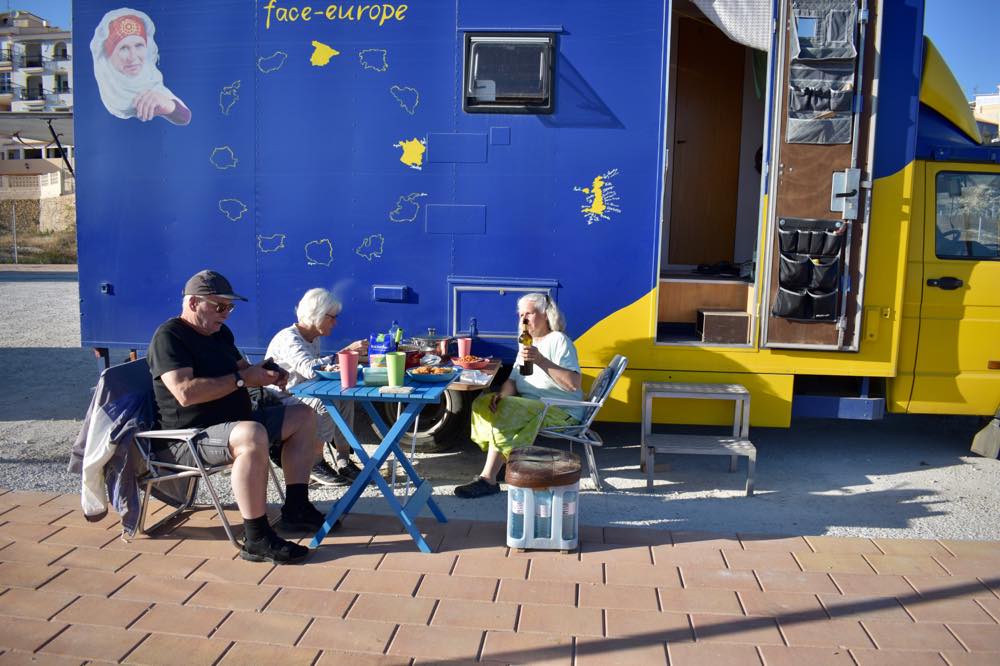 Es ist immer wieder erstaunlich, wie viele Menschen hier von der Idee eines "little Europe" begeistert sind. [:en]Blog entry 13/02/2019
Farewell Dénia for a short trip to Vila Joijosa.
About 2 hours on good roads we needed for that. Much of it was already known by us from the previous year. Paul gave us a good overview of the entire area last year. 
On our way we were searching for a way to dispose our toilet. There were none marked on our apps, so we headed to Camping Almafra in Alfaz de Pi. Even for a fee the unfriendly staff did not allow us to use the dump station. At the second campsite "Camping Alicante empire" we were allowed for 5 € to empty our toilet "for an exemption" and only because I was begging so hard. 
We then headed right on to the beach, where we were allowed to stay last year. This year large signs in front of the place restricted the parking of campers. On the near new parking lot there was no such sign and campers were already standing there. So our Big Fredi also found a Space and I walked to buy bread in the beautiful old town. 
This part always reminds me of Burano with its small colorful houses that radiate so much joy. Actually the name Vila Joijosa in the original sense means "Happy City".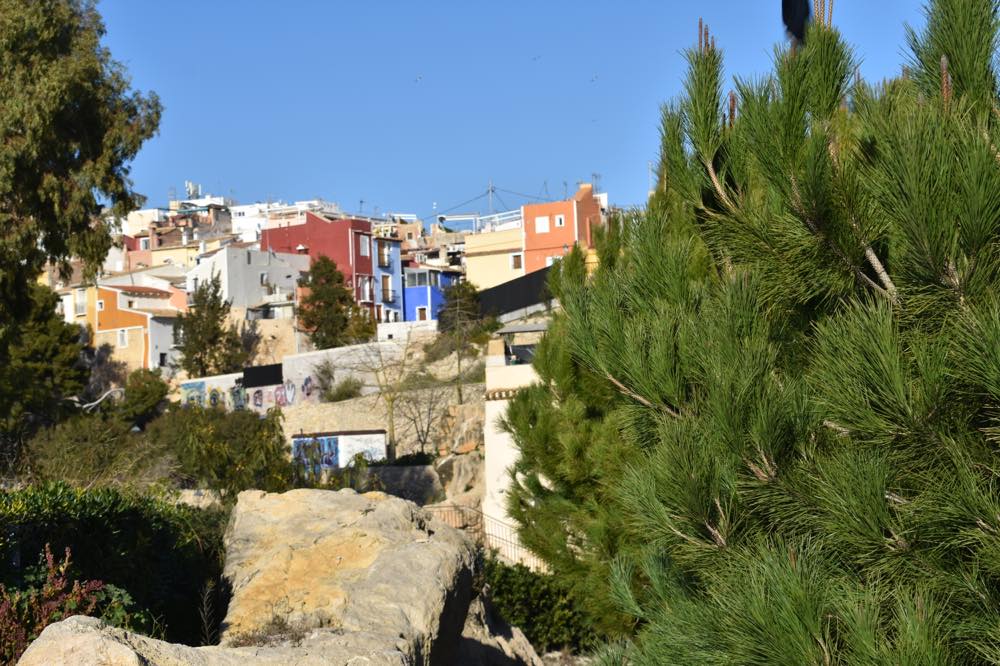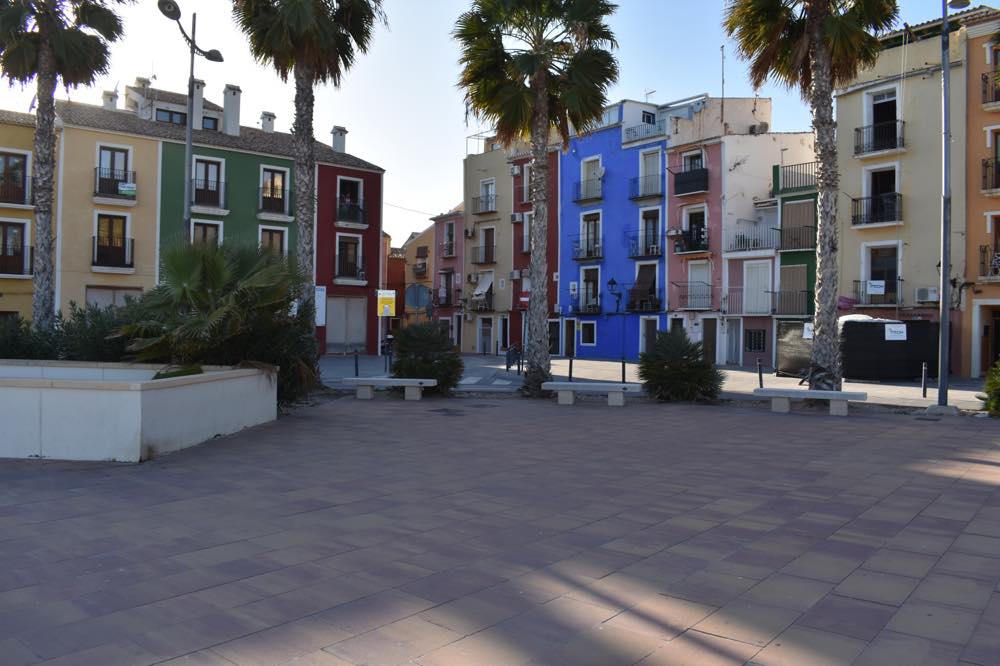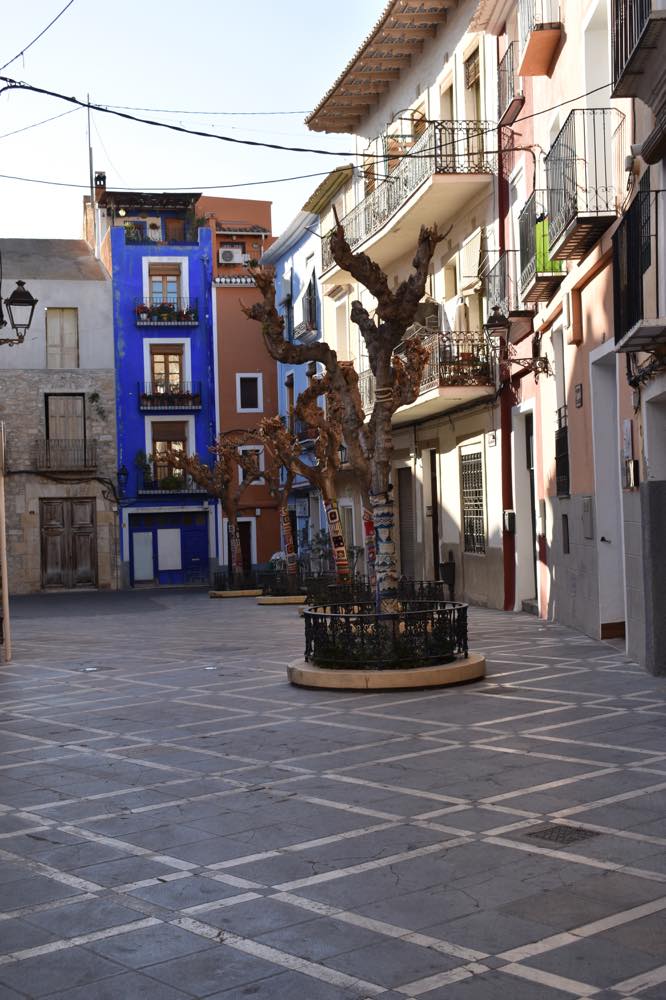 The tourist office was still open and I was drawn into it magically. 
Maria, the lively staff member was immediately impressed of Face Europe She called her husband Victor if he wanted to join. He was already with the children on his way to the tourist information center, because the children wanted to visit Mama before they went to Alicante to the doctor. We therefore met each other personally and Victor was spontaneously ready to sit for a portrait the next morning. 
Paul from Amstetten visited us briefly in the evening and we agreed for a lunch together at our place at 4:00 pm the next day.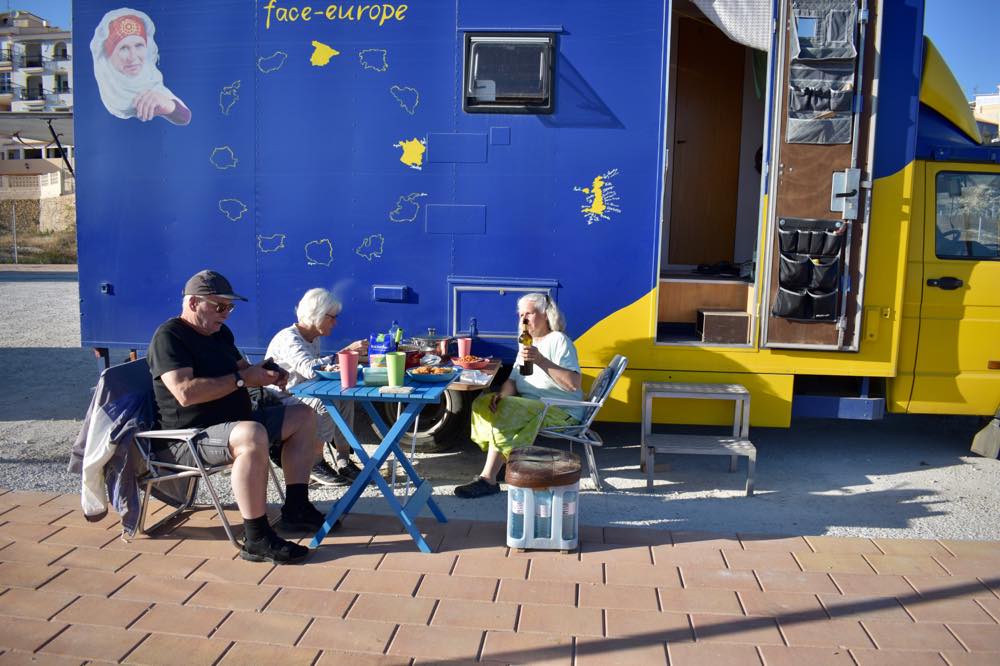 Both the portrait and the lunch were very harmonious. Victor will ask his Belgian friend and his wife Maria, if they want to be part of Face Europe. 
It is always amazing how many people are enthusiastic about the idea of a "little Europe" here in Spain.[:]