Blog entry 13/02/2019
Farewell Dénia for a short trip to Vila Joijosa.
About 2 hours on good roads we needed for that. Much of it was already known by us from the previous year. Paul gave us a good overview of the entire area last year. 
On our way we were searching for a way to dispose our toilet. There were none marked on our apps, so we headed to Camping Almafra in Alfaz de Pi. Even for a fee the unfriendly staff did not allow us to use the dump station. At the second campsite "Camping Alicante empire" we were allowed for 5 € to empty our toilet "for an exemption" and only because I was begging so hard. 
We then headed right on to the beach, where we were allowed to stay last year. This year large signs in front of the place restricted the parking of campers. On the near new parking lot there was no such sign and campers were already standing there. So our Big Fredi also found a Space and I walked to buy bread in the beautiful old town. 
This part always reminds me of Burano with its small colorful houses that radiate so much joy. Actually the name Vila Joijosa in the original sense means "Happy City".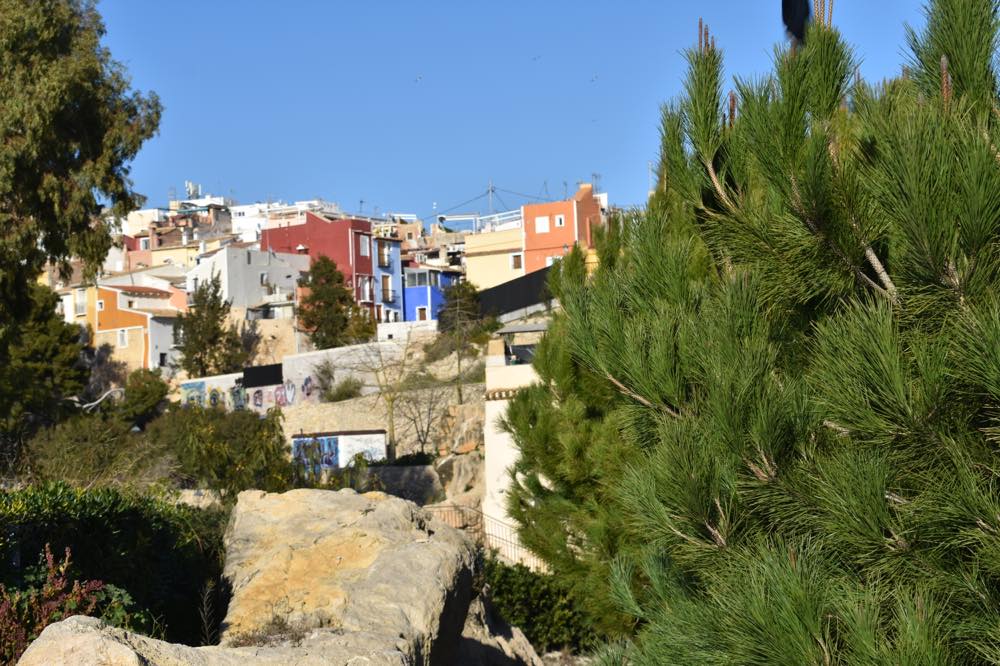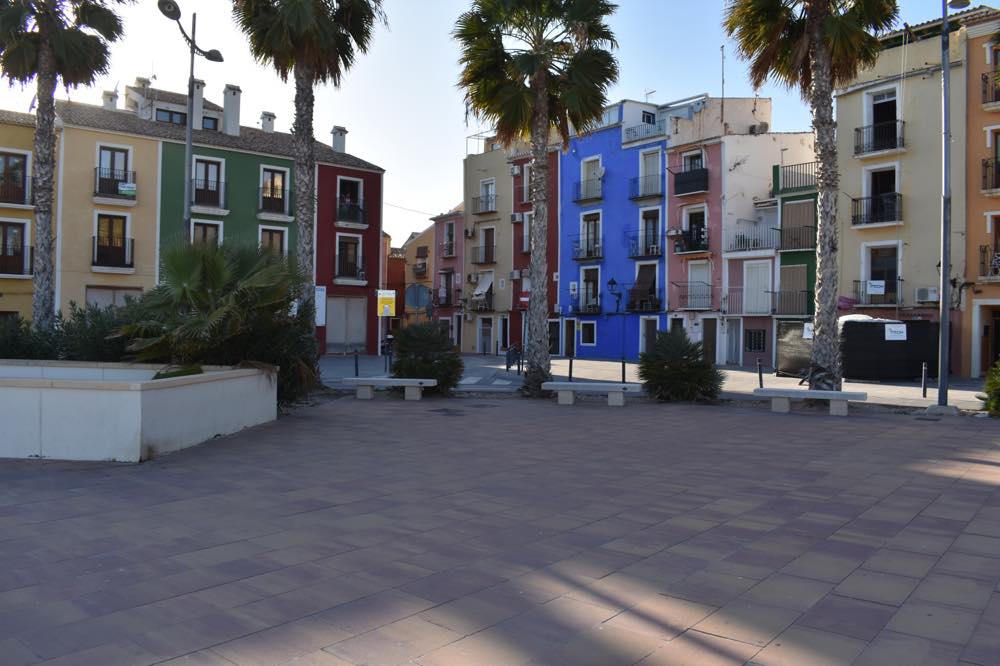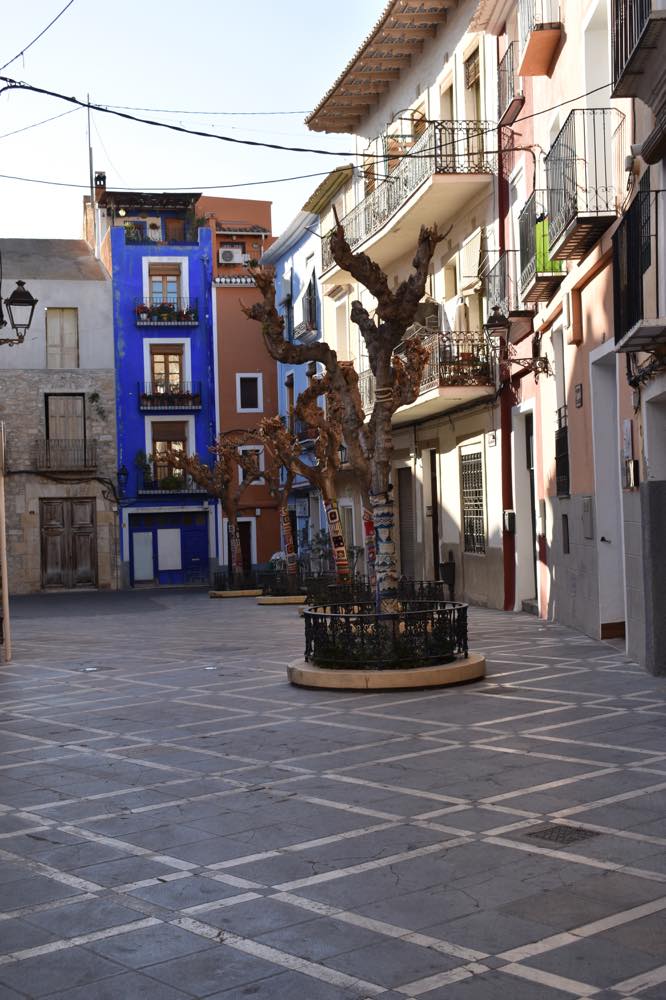 The tourist office was still open and I was drawn into it magically. 
Maria, the lively staff member was immediately impressed of Face Europe She called her husband Victor if he wanted to join. He was already with the children on his way to the tourist information center, because the children wanted to visit Mama before they went to Alicante to the doctor. We therefore met each other personally and Victor was spontaneously ready to sit for a portrait the next morning. 
Paul from Amstetten visited us briefly in the evening and we agreed for a lunch together at our place at 4:00 pm the next day.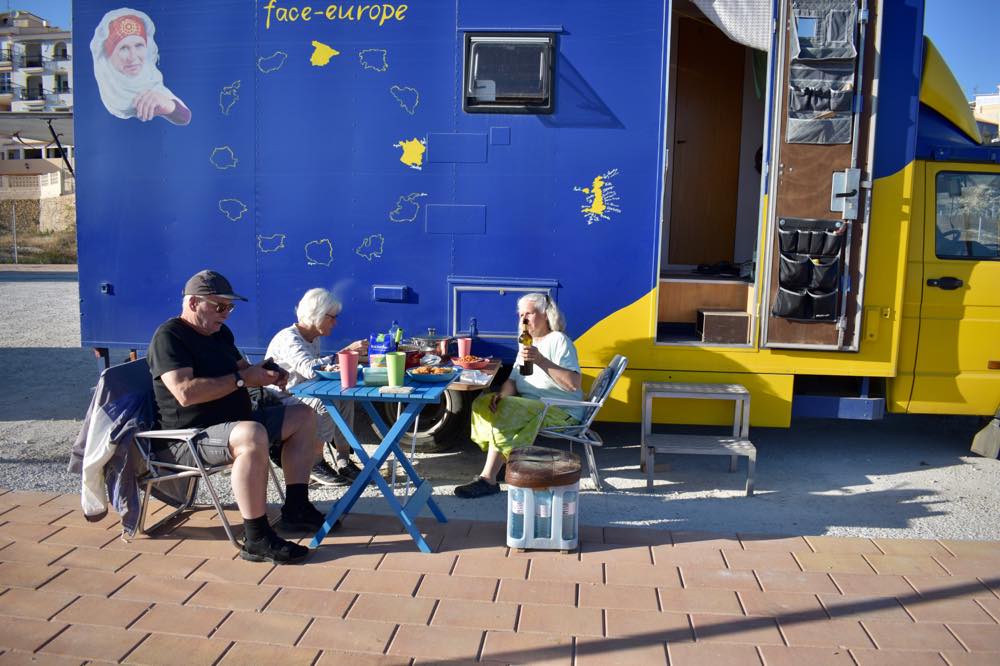 Both the portrait and the lunch were very harmonious. Victor will ask his Belgian friend and his wife Maria, if they want to be part of Face Europe. 
It is always amazing how many people are enthusiastic about the idea of a "little Europe" here in Spain.