Blog entry 02/09/2019
Well, the farewell is done
It was really hard after 8 weeks to break away from such a beautiful place.
Well, the parking lot was not so nice at the first glance. But very practical and full of great people.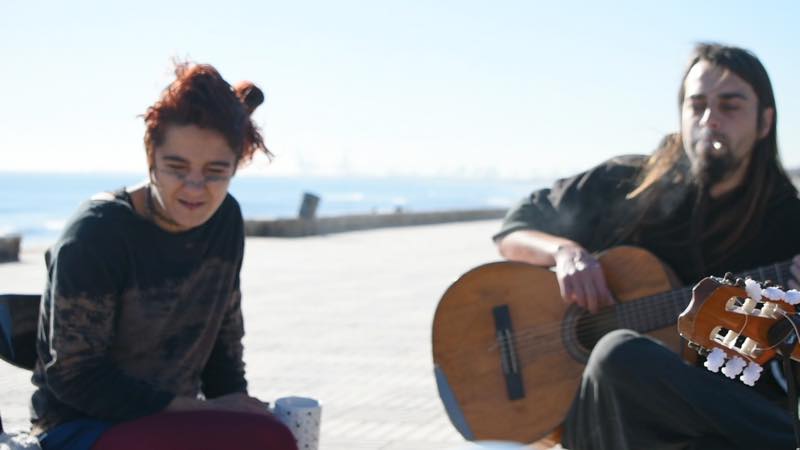 We wish everyone a safe journey and more interesting experiences.
From Gabriel we received a box of 15 kg oranges as a gift. Then we went on to Valencia Camper Park in order to wash clothes and to dispose waste water. The washing machine took longer than the usual equipment and the dryer took 60 instead of the usual 30 minutes. So we just made it to arrive in time for lunch at Deise and Martin.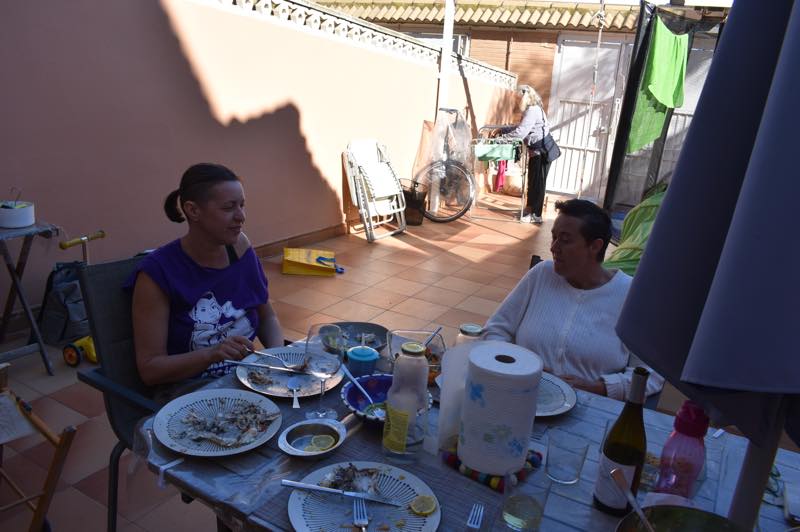 It was a pleasant afternoon and evening. We stayed over night one block from the beach.
After breakfast at Big Fredi at first we drove to another district of Valencia: Benimaclet where we bought paper and fixative in a very well-equipped art supplier.
For lunch we were invited by Paul and Christl in Denia who took Wilfried's birthday as an opportunity to invite us to Quantanamera in Dènia.
Thank you for the excellent menu! Who ever comes to Dènia, the Cuban restaurant should not be missed. A delicious four-course menu for € 8.50!
We walked along the beach about 2 km, where Christl showed us the parking space which she had found for us. It was really hot and no wind, the hottest day in Spain so far.
Wilfried first wanted to park Big Fredi next to an Englishman, but he did not agree that we were in his sun with our colossus. On the other side Marion and Niko were very happy with our appearance, because they wanted shade for their (small!   – unlike Big Fredi) Mercedes Vito. They were also equally interested in an acquaintance and we invited them over to visit us. It is still pretty cold to sit outside after sunset .
It was a quiet night. This morning we had breakfast at the beach for the second time in Spain!