Blog entry 02/06/2019
On Monday it was still too cold to sit outside and therefore Martin was drawn inside the car
It was exciting  to pursue his career and his life tour through Europe. His persistence has very strongly influenced his life. 
Tuesday began quite peculiar. In the morning we learned from Michael that Christl was robbed during the night. Into her car it was broken in. The bag with money, wallet, cell phone, charger, car keys was stolen while she slept. We could not believe it. We had always felt so safe here. Christl stayed very calm. She was lucky that nothing had happened to her personally and she also kept her passport and her tablet in the car hidden well enough so that the thieves did not take those things with them. 
I helped her to block all credit cards and to call the police. For this incidence it is great to have unlimited phone balances across the EU.
Shortly after we had called the police two police men stopped next to us to listen to what had happened. Then the Civil Guard appeared and told Christl that her bag was found. The car keys and her driver's license were inside, and only the cell phone and the cell phone charger she had borrowed from Michael and all credit cards and MasterCard were gone. One can imagine the relief when Christl got the stuff back. Now you have to imagine the two men from the Guardia Civil drove Christl and me to the office where Christl could report the criminal act and then they even brought us back. That was an extraordinary service that no one of us would have expected. We were also brought back in time to start face Europe and I could do the interview with Deise myself. Michael would have – if I had not come back in time – done that instead of me. He had been instructed by Wilfried in a crash course, what questions he would have had to address to Deise.
But he was grateful that I took on this role and the session was very easy going and with a lot of laughter and we also had an interested audience.
Deise agreed to assist Christl in opening a new account. For this purpose she wanted to come the next day with the bike to bring Christl into the city. 
Kai in the meantime appeared during the afternoon and greeted us warmly. 
Somehow we joked about our pajamas and one word gave the other and suddenly it was clear that we should make a pajama party on our last night. Enrico, the Italian sailor and the entire team wanted to meet in the evening for  a Pajamaparty. Also Deise wanted to come. 
But at night everybody was  kind of tired. The only – loyal Enrico appeared late at night, but he only saw the two of us and in all the other "houses" it was already dark. So he wanted to go home and we promised to have our last breakfast together in the morning with the whole gang. 
It turned out to be a fine and cozy breakfast with music and farewell. Michael left first.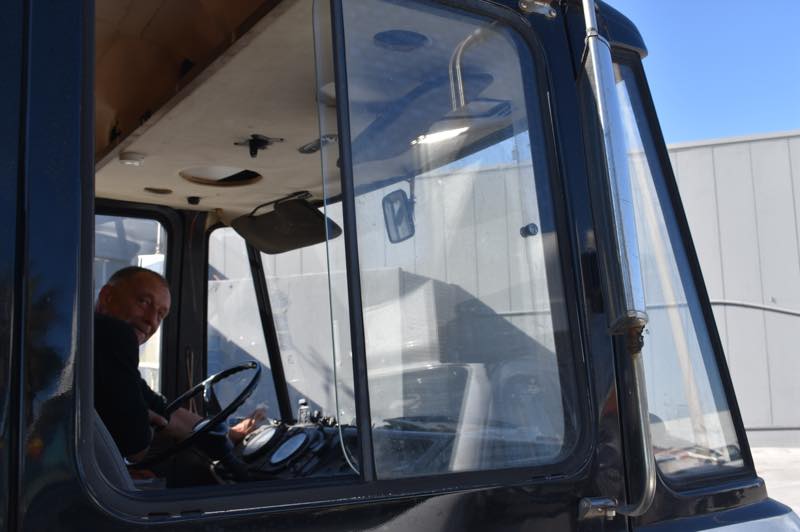 Deise and Christl rode their bikes to Valencia. Deise was so sweet, to come out here and to help Christl to re-open an account or to get any other way to get to her money. Tomorrow we see Christl again at Deise where we are invited for lunch. 
Hard to say goodbye to all these nice people that we were so close. Last night also Marion emerged from France. She is a kite surfer, a musician and a riding instructor. Also a very likeable person.
Maybe we'll see her again on our way to the south. 
We tore ourselves away to continue our way to Naranjas del Carmen, where Wilfried drew a great picture of Gabriel, while we were listening to his stories. We could have continued to listen to Gabriel as it was so interesting.
Unfortunately, Gabriel had another appointment so we had to leave his house, but we want to see him tomorrow morning. Since we want to buy oranges and honey and then move on. 
As the project Face Europe develops it gets more and more exciting to listen to the life stories. Thanks to all the people who present us at Face Europe!