[:de]Blogeintrag 24.3.2019
In Mica begegnet uns eine starke Persönlichkeit. Ein professioneller Surfer,
der mit 27 aufgehört hat bei Wettbewerben mit zu machen, hat mit Unterstützung seiner Freunde sein neues Lebensziel gefunden. Neben dem Surfen aus Spaß betreibt er sein eigenes Label und formt Surfboards nach Wunsch. Alles handgemacht und in unzähligen Arbeitsstunden. Er ist dabei bescheiden geblieben und seine Bords heben sich von Fabriksboards deutlich ab. Jedes seiner Boards ist ein Unikat und mit viel Erfahrung und Fingerspitzengefühl soll es dem Besitzer lange Freude bereiten. 
Wilfried war in einer halben Stunde eigentlich mit dem Porträt schon fertig, aber es war so spannend Mica zuzuhören, dass er noch Details ausarbeitete und wir Mica lauschten.
Sein Englisch ist hervorragend, als ob es seine Muttersprache wäre. 
Seine Freundin und Mitarbeiterin – Melanie, oder auch Melli- assistierte beim Fotografieren und Filmen.
Sie ist Designerin und seit einem Praktikum voriges Jahr bei Mica "hängen geblieben". Ihr macht es derart Spaß, hier zu leben und zu arbeiten, dass sie beschlossen hat, von Deutschland nach Portugal auszuwandern.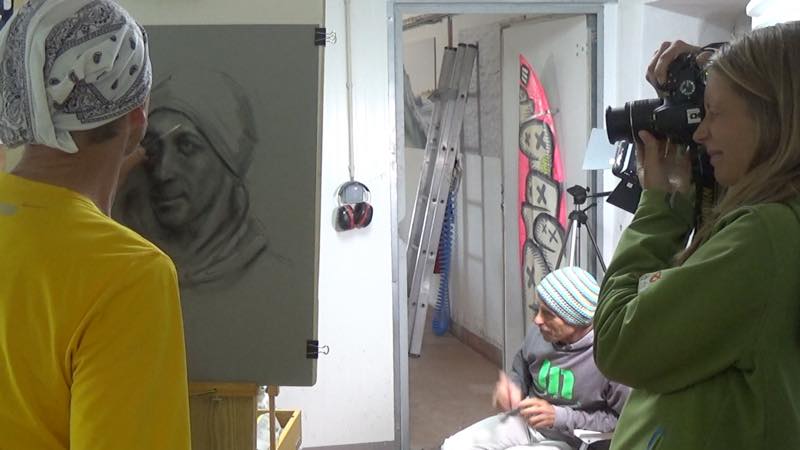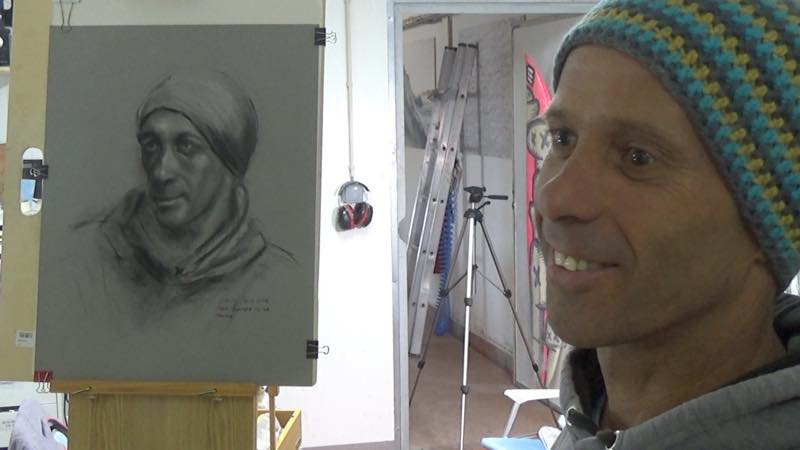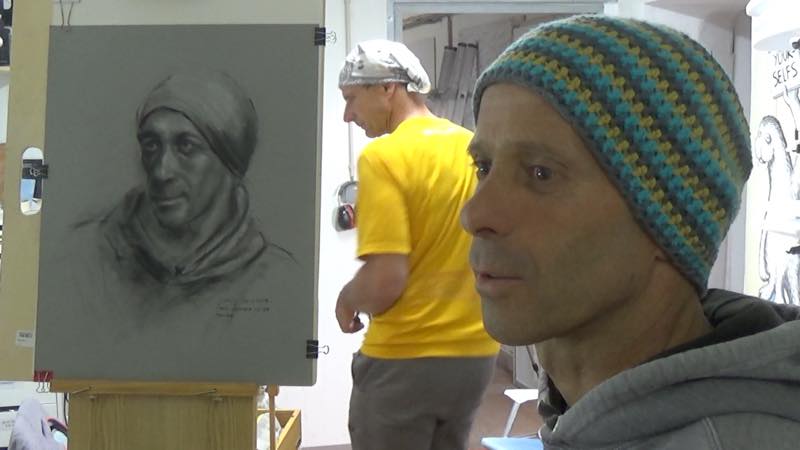 Melli wurde tags darauf ebenfalls porträtiert. Sie ist eine ganz liebenswürdige junge Frau, die weiß, was sie will.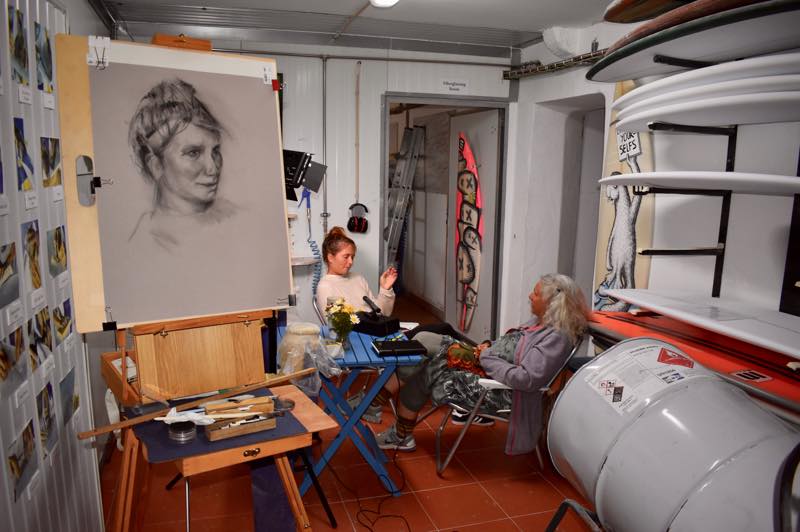 Die beiden empfahlen uns, die Nacht am Strand zu verbringen, der sich als wunderbar ruhig herausstellte. Und das an einem Wochenende, wohlgemerkt. 
Wir werden heute die dritte Nacht in Folge hier verbringen. Dann geht es weiter zu Marco Mellow König, einem österreichischen Surfschulbesitzer. Die Schule befindet sich in São Lourenço, ca. 10 km nördlich von uns. 
Heute morgen gönnten wir uns einen tollen Spaziergang entlang der Klippen bis an das Südufer des Rio do Lisandro. An dessen Nordufer standen wir davor, wie bereits geschildert. 
Unser Weg führte an einer Gruppe von Menschen vorbei, die mit ihren  Offroad Modellautos über die Klippen düsten. Für die Eigentümer ein spannendes Rennen, denn die Autos mussten alle den gleichen Weg nehmen.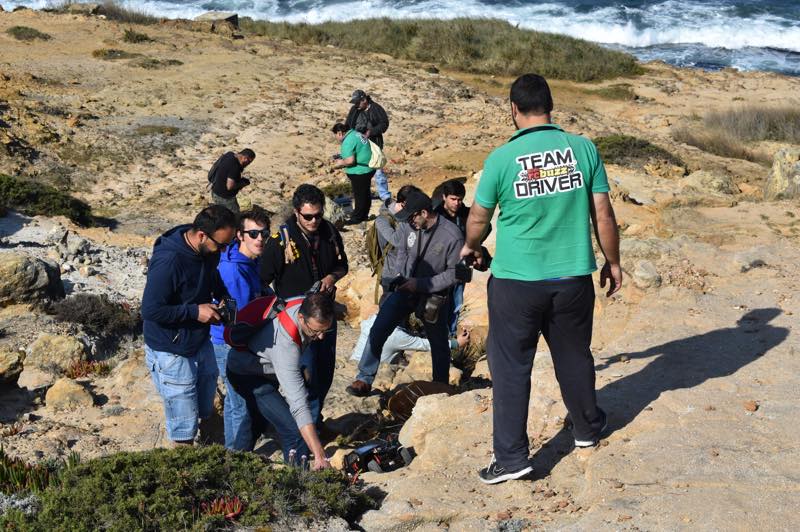 Nun genießen wir das noch kühle Auto im Inneren, wo wir nach einem Süppchen ein wenig chillen können. [:en]Blog entry 24/03/2019
In Mica we met a strong personality.
A professional surfer who has stopped to participate in surf competitions at the age of 27 has founded his own brand with the support of his friends and met a new life goal. Besides surfing for fun, he runs his own label and shapes surfboards on demand. All handmade and in countless hours of work.
He has remained modest and his boards stand out clearly from factory boards. Each of his boards is unique and with a lot of experience and intuition it will grant the board a long shelf life. 
Wilfried had actually already finished the portrait within half an hour, but it was so exciting to listen to Mica that he was still working out details and we listened to Mica. His English is excellent, as if it were his mother tongue. 
His girl friend and collaborator – Melanie, or also called Melli – assisted by taking pictures and movies of the scene.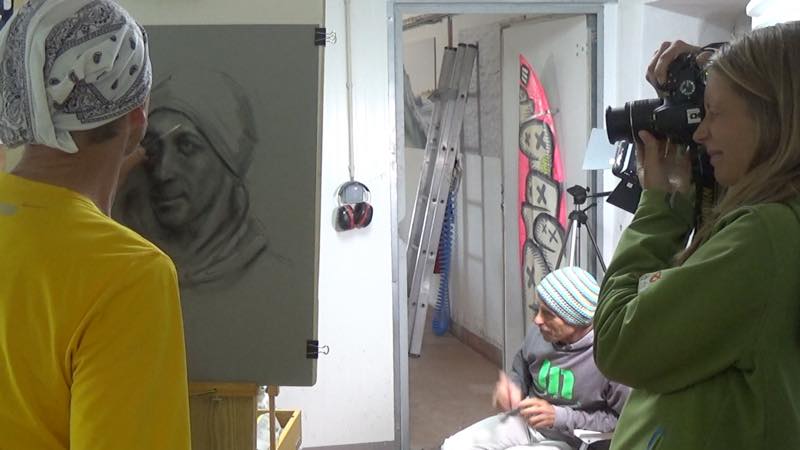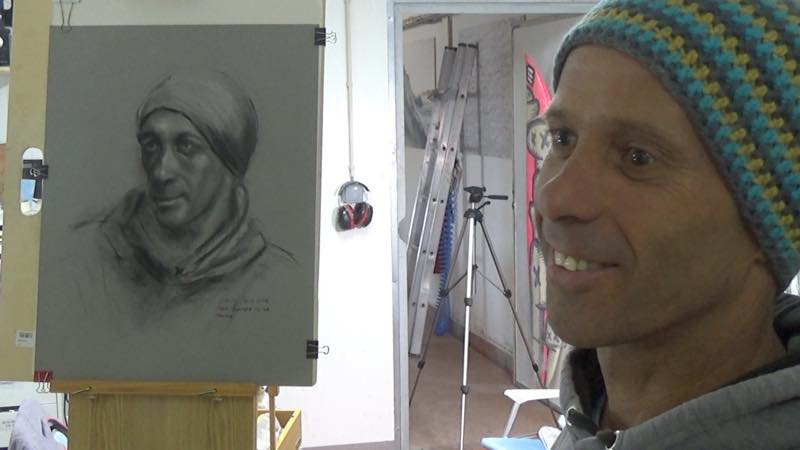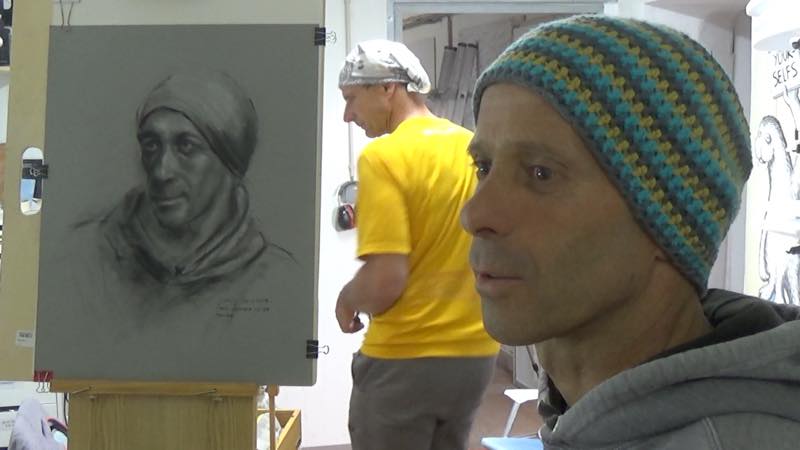 She is a designer and "got stuck" at Mica's shop since her batchelor work last year. She enjoys it so much to live and work here, that she has decided to emigrate from Germany to Portugal. 
Melli was also portrayed the next day. She is a charming and interesting young lady.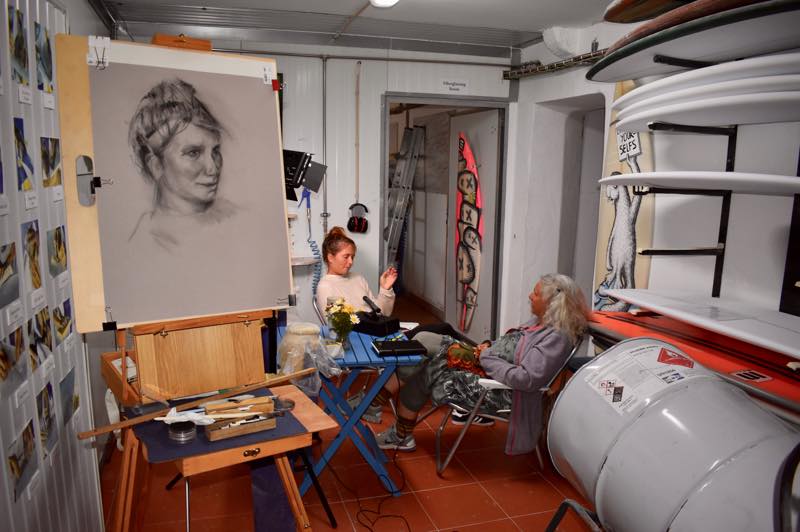 The two advised us to spend the night on the beach which turned out to be wonderfully quiet. And this was even on a weekend. 
We will spend the third night in a row here tonight. Then we will go on to Marco Mellow King, an Austrian surf school owner. The school is located in São Lourenço, about 10 km north of us. 
This morning we enjoyed a nice walk along the cliffs as far as the south bank of the Rio Lisandro. On its northern shore we stood before as already described. 
Our path led past a group of people with their offroad model cars which drove over the cliffs. For the owners an exciting race because the cars all had to take the same route.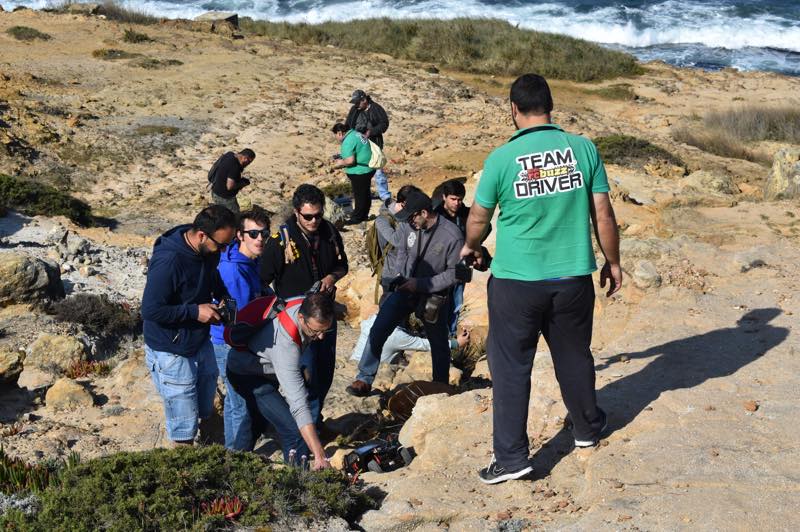 Now we enjoy to stay inside the car which is still cool. We had a bowl of soup and now we can chill a bit. [:]