Blog entry 03/06/2019
We started our day at Pego do Altar with the restaurant visit.
However, the food was much unusual for us. Wilfried's chickenstew with rice was a chicken soup with rice. The chicken pieces were "cheap and elsewhere unusable parts (even the feet and all giblets and wings) Over all it tasted like vinegar, it's color was brown. Really not appetizing. I enjoyed a pork steak, which was far away from a steak and it was not soft, the fries were lax. With the drinks together we paid 23 €. 
Even the supermarket food is not cheap. 
Yesterday we left the lake,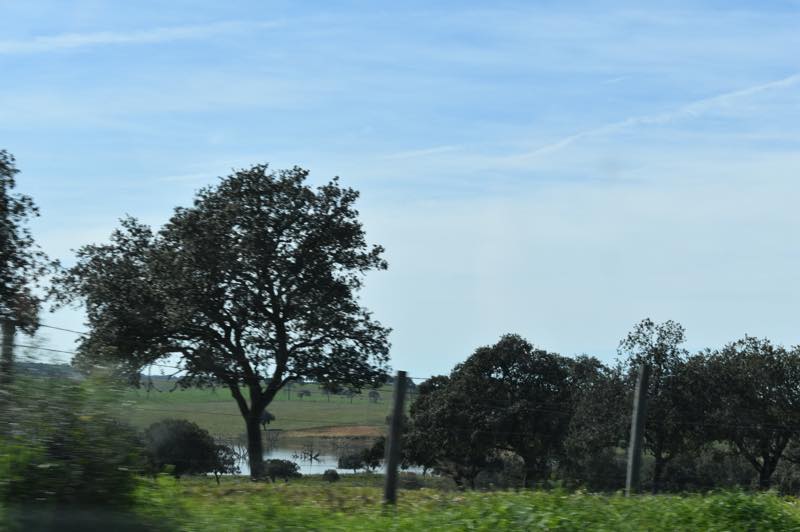 which was very scenic (small wild irises in size of snowdrops excited me particularly).
We drove for hours over gruff federal roads through landscape that reminds me of our "Waldviertel" until we come to the coast of Cascais.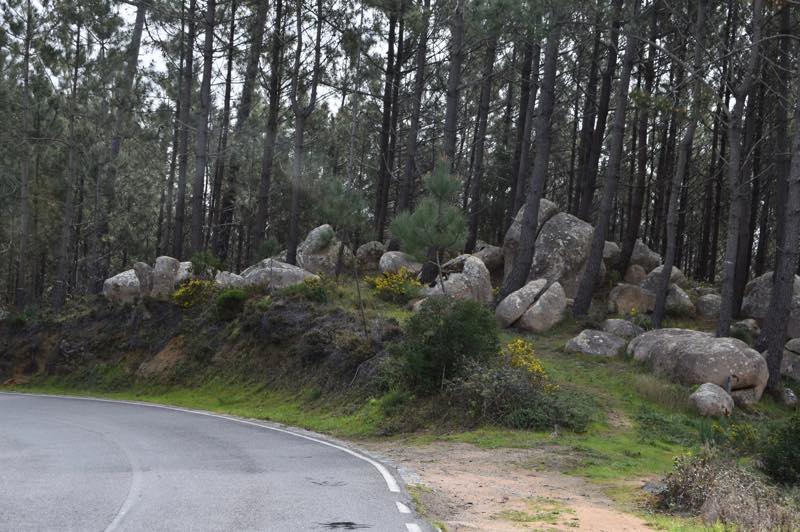 There lured a parking space in nature. Already in the beginning of the road there was a sign that the car park is not allowed for campers and trailers. Since our App told us that this was the correct road we continued on this road. When we had passed the last houses, there was only a single lane gravel road. Permanently cars came towards us and we had to squeeze past them. Precision work. The Portuguese were rather annoyed and unfriendly. We regretted our decision, when the last part of the road was barricaded by a huge stone. A few meters away we could pull in a parking lot of o closed restaurant and start the journey back.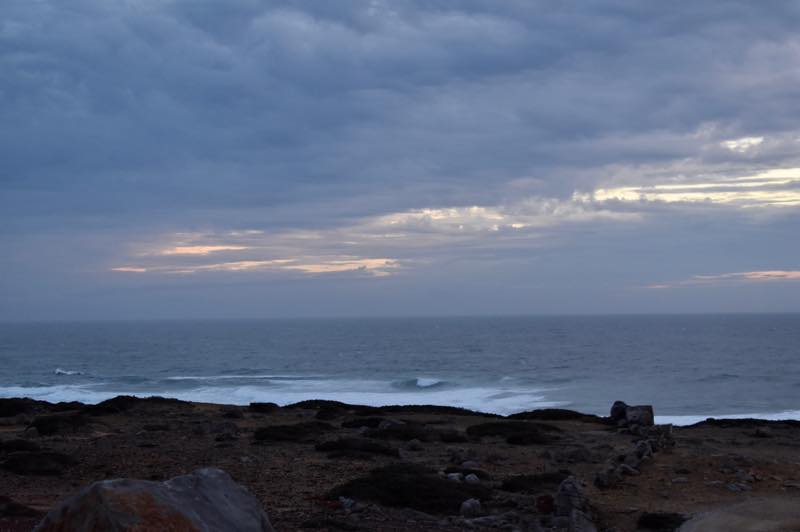 Big Fredi touched several times the sandy road with the bottom, but on our way back at least we had no oncoming traffic. Meanwhile, it was dark and we took the first available parking on the road to Cascais.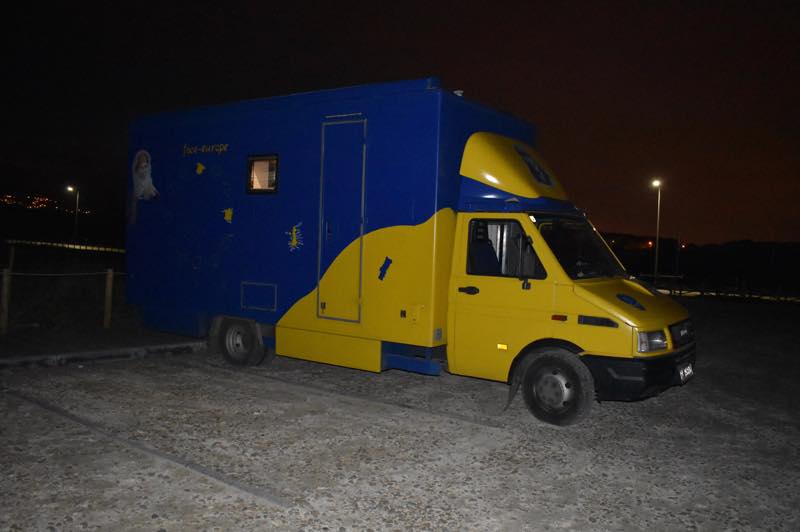 Violent storm raged at night and sudden heavy downpours underscored the wind gusts. 
After breakfast we changed the pitch to a parking lot of a football field, where it is reasonably protected from the wind and even at times the sun can be seen.