Blog entry 27/03/2019
Uschi from Kiel was drawn in Big Fredi yesterday.
Her joy to be part of Face Europe was great, but the joy about her portrait was overwhelming. Gladly she would have bought it. Wilfried promised her that she can purchase it after the exhibition.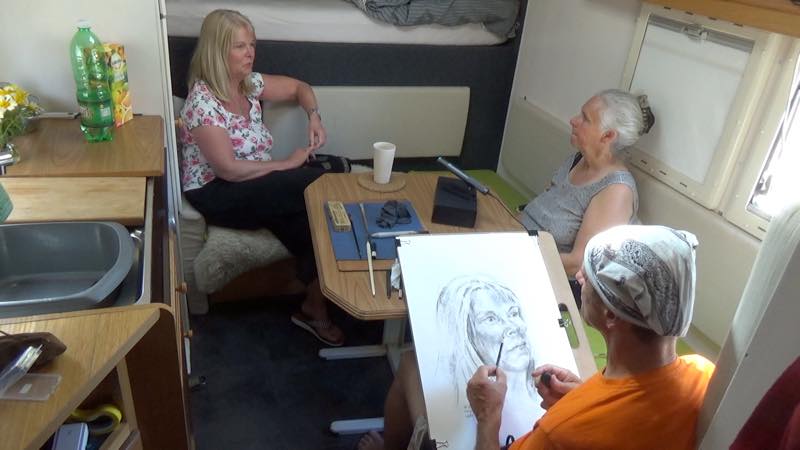 After a short break and packing up we went straight off to Marco, who has his surf camp right near the beach of São Lourenço. 
The gentle movement is the meaning of the surf camp, which Marco operates together with his friend Gregor since 10 years.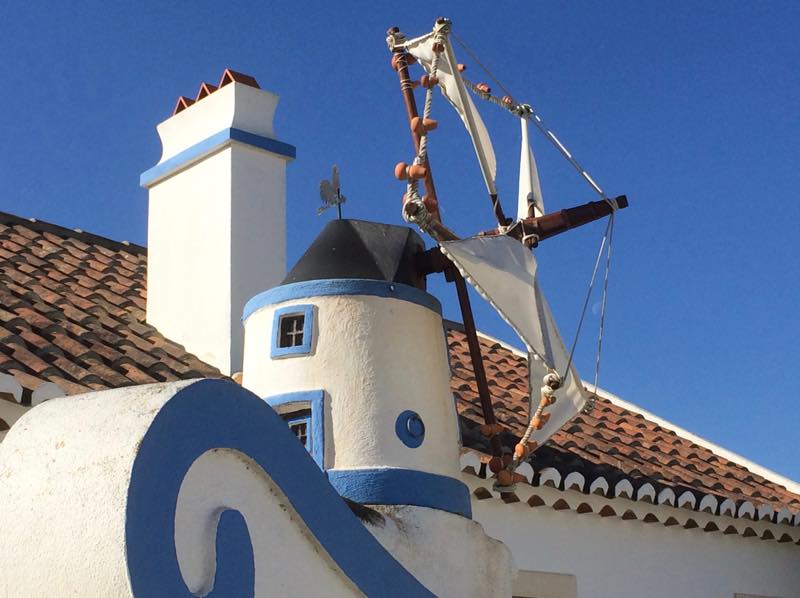 Since six years, Anna, is his partner. Her reputation as an excellent cook has already preceded her. Johannes has rated her extraordinary good and healthy food. She does it with love and enthusiasm and we will get to enjoy this today. After yesterday's Portrait of Marco, which Wilfried had drawn in their beautiful house, we were invited for dinner tonight. 
This afternoon the 52nd person will be included into the face Europe family: Mena (short for Philomena), she has an interesting Portuguese personality.