[:de]Blogeintrag 27.3.2019
Uschi aus Kiel wurde gestern in Big Fredi gezeichnet.
Ihre Freude, ein Teil von Face Europe war groß, aber die Freude über ihr Porträt war überwältigend. Gerne hätte sie es gleich gekauft. Wilfried konnte ihr versprechen, dass sie es nach der Ausstellung erwerben kann.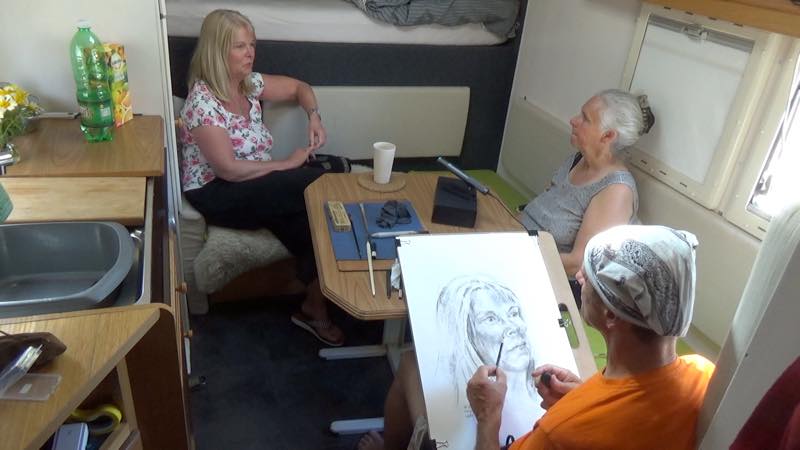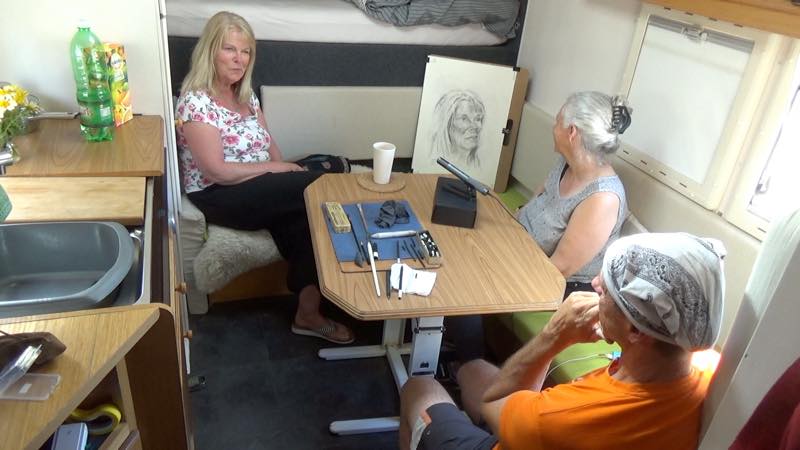 Nach einer kurzen Pause und dem Zusammenpacken ging es gleich los zu Marco, der gleich in der Nähe des Strandes von São Lourenço sein Surfcamp hat.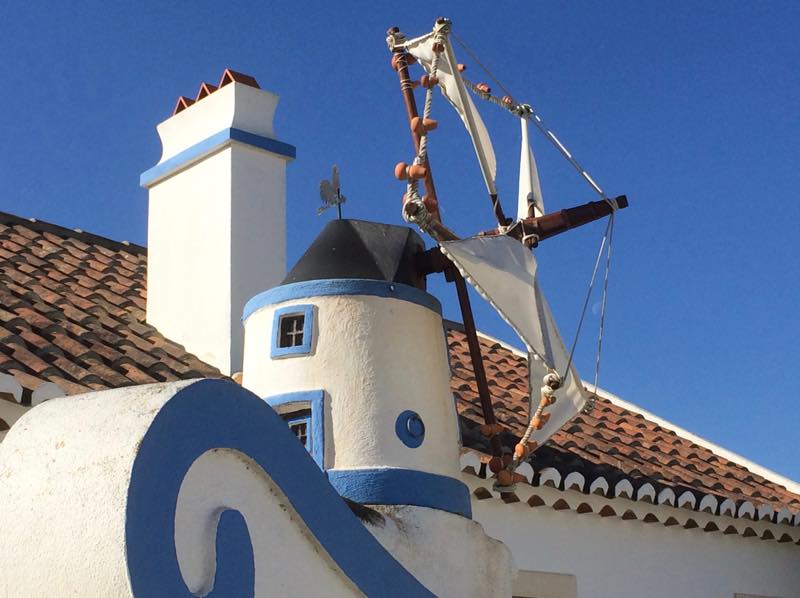 Die sanfte Bewegung ist der Namensgeber des Surfcamps, das Marco mit seinem Freund Gregor hier seit 10 Jahren betreibt. 
Seit 6 Jahren ist auch Anna, seine Partnerin dabei. Ihr Ruf als ausgezeichnete Köchin ist ihr schon vorausgeeilt. Johannes schwärmte bereits in höchsten Tönen von ihrer außergewöhnlichen guten und gesunden Küche. Dass sie es mit Liebe und Begeisterung tut, werden wir auch heute zu genießen bekommen.
Nach dem gestrigen Porträt von Marco, das Wilfried in deren zauberhaftem Haus gezeichnet hatte, wurden wir für heute zum Essen eingeladen. 
[:en]Blog entry 27/03/2019
Uschi from Kiel was drawn in Big Fredi yesterday.
Her joy to be part of Face Europe was great, but the joy about her portrait was overwhelming. Gladly she would have bought it. Wilfried promised her that she can purchase it after the exhibition.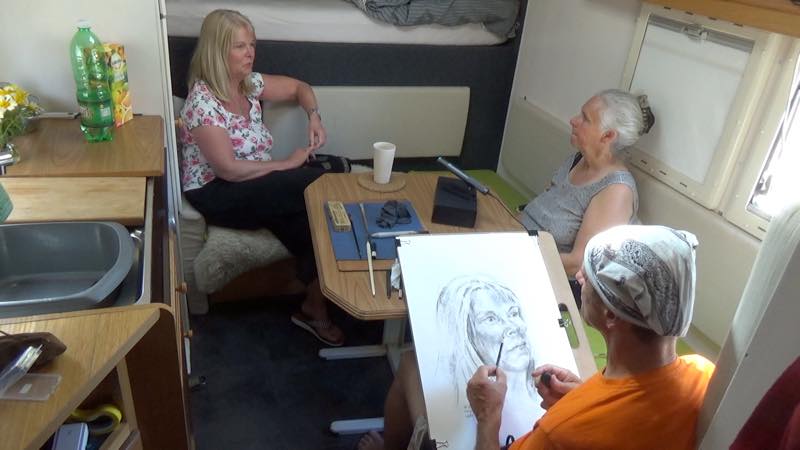 After a short break and packing up we went straight off to Marco, who has his surf camp right near the beach of São Lourenço. 
The gentle movement is the meaning of the surf camp, which Marco operates together with his friend Gregor since 10 years.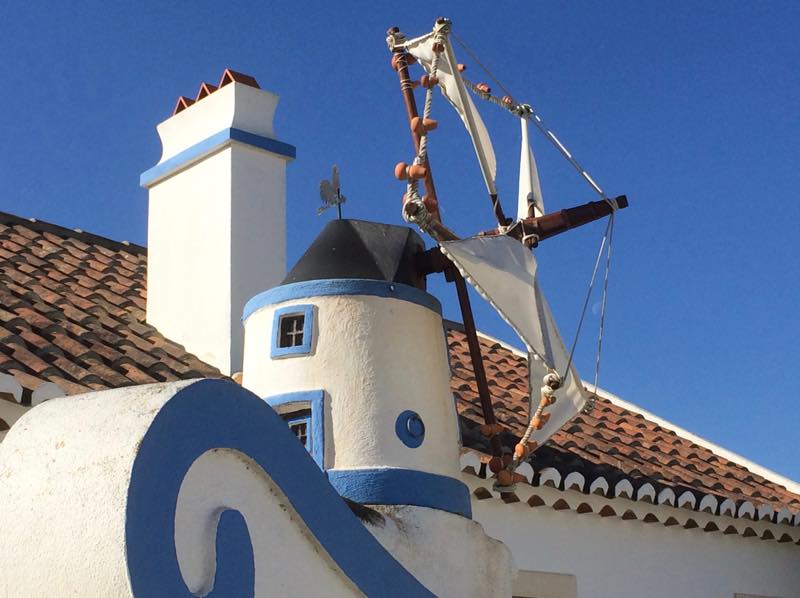 Since six years, Anna, is his partner. Her reputation as an excellent cook has already preceded her. Johannes has rated her extraordinary good and healthy food. She does it with love and enthusiasm and we will get to enjoy this today. After yesterday's Portrait of Marco, which Wilfried had drawn in their beautiful house, we were invited for dinner tonight. 
This afternoon the 52nd person will be included into the face Europe family: Mena (short for Philomena), she has an interesting Portuguese personality. [:]