Blog entry 25/02/2019
In Saturday morning (23.2.2019) we hastily set off from the sources of techno noise
which was still in full swing. This obviously went on the whole weekend. Dieter sent us the geo data from a parking space shortly before Seville. Unfortunately, there was not any parking space left. It would have been too good: shower, toilet, electricity provided by the municipality free of charge. So we took advantage of only the toilets and showers and disposed our toilet and filled fresh water. Around the corner we found a spot where we could sleep peacefully outside the parking space. Although garbage lying around like everywhere, but at least it was good to sleep after the last sleepless night. 
We had strolled through the La Puebla de Casalla at noon and ate there at a restaurant.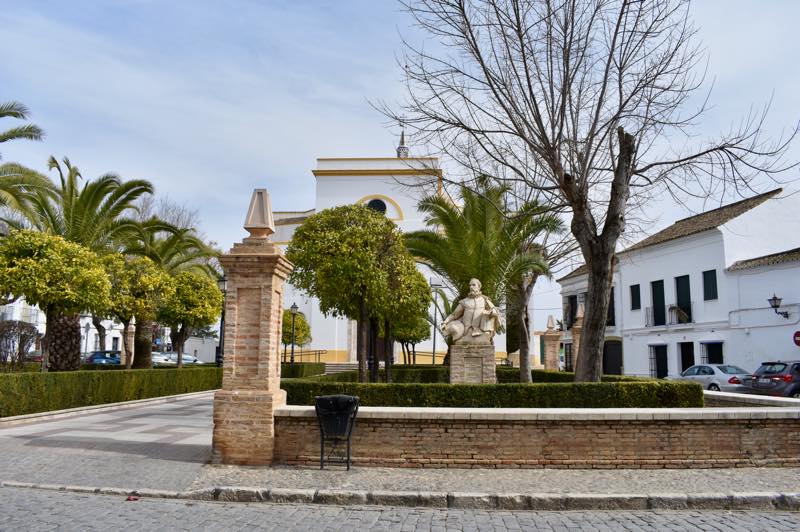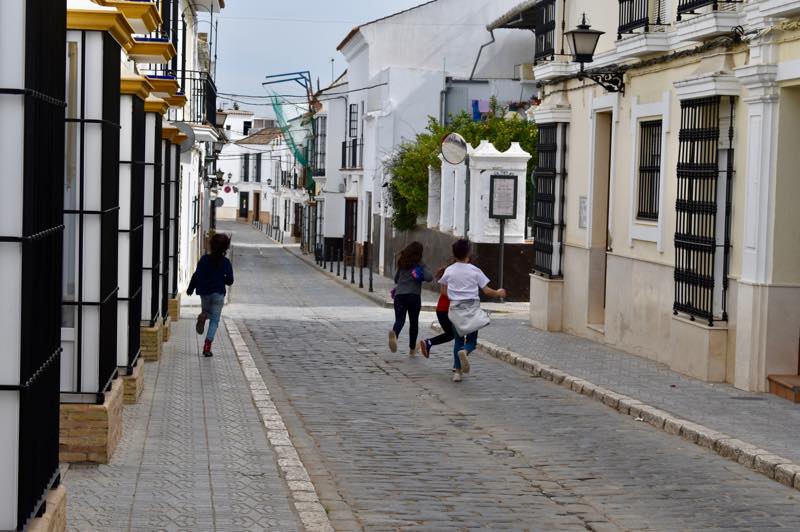 This was by far the worst food we had ever eaten in Spain. An oversalted egg dish with all meat and sausage remnants of the past days. After all, at least it filled our stomach. 
Next morning we took off rather quickly to Niebla. There was a parking space on the banks of the Rio Tinto. 
What a stunning river landscape: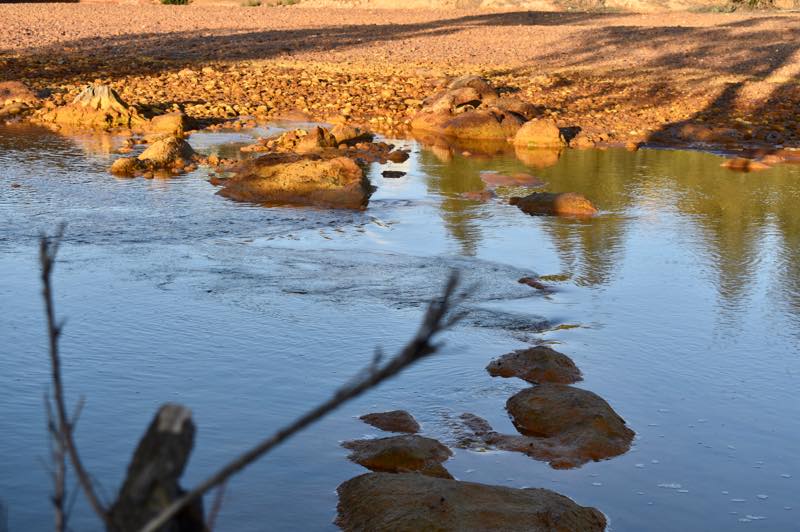 Gold-colored rocks, which form a waterfall and its green water for a contrast. When an artist chooses these colors for a river landscape, one would call it artistic freedom. A huge castle sits in the middle of the city which is allegedly the longest European city wall. 
Many electricity poles and chimneys of the castle are used by storks gathering and making their nests. 
Dieter and Petra came some hours later and also liked the place. We had already been visited by a flock of sheep in the meantime.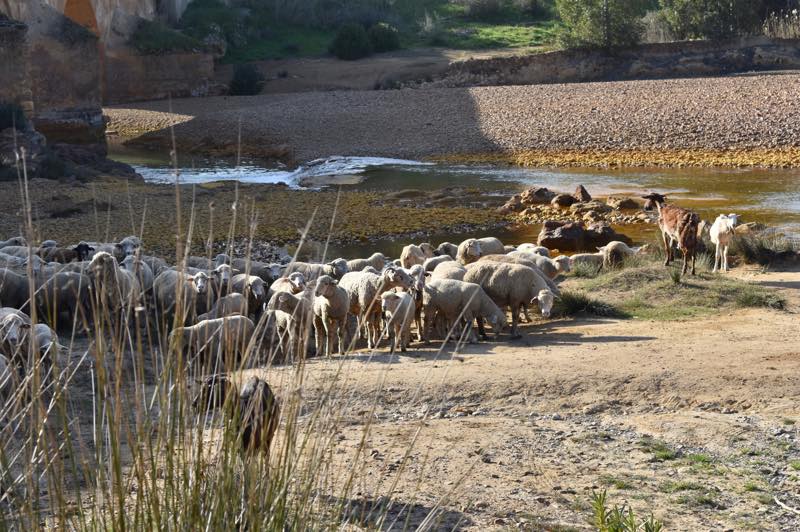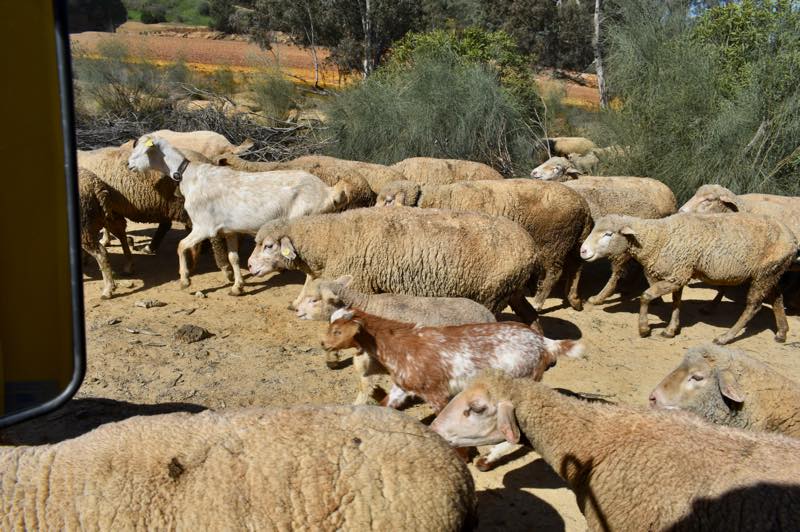 Our reunion was celebrated with coffee and cake. When we wanted to eat at the restaurant Ramos into town in the evening, there was nothing to eat.
Locals clarified to us that their dinner starts no earlier than 20 PM. Lunch is in Spain from 14 o'clock. When we cook ourselves in our car, we are always guided by our hunger. When eating in the restaurants you have to depend on the circumstances of the country. In Portugal, everything will change again. Since they serve food in the evening no longer than 20:00 o'clock.