Blog entry 04/04/2019
Outside pouring rain made us slept excellent.
The first hour of our trip was alternating between rain and sunshine.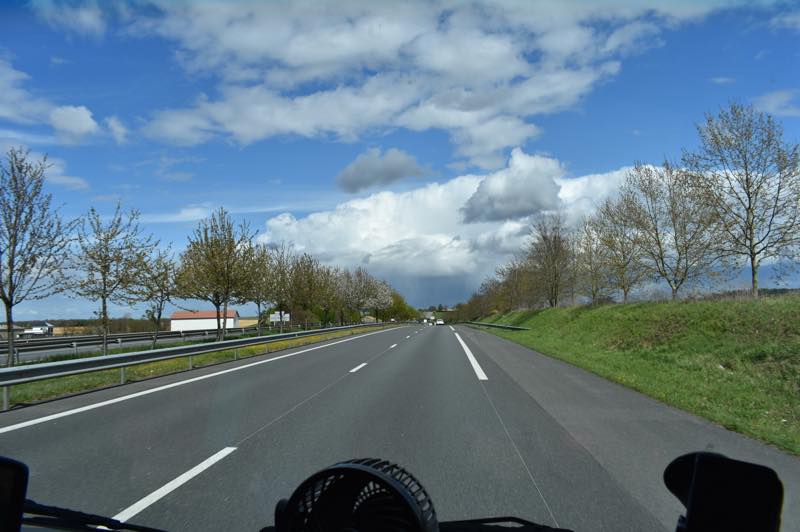 When the sun peeked out between the clouds confidently Wilfried made it to assemble the new tire. We were driving the last 300 km with the spare tire. The dimension of the spare tire is a bit bigger than the tire on the truck, even though the same size is indicated on the tire itself. 
Whatever, Big Fredi is purring again with a new tire and it also sounds much better. Big Fredi also needs less diesel – at least it feels that way. We had a full tank in Spain and 550 km to go in France. So the next 150 km we should be able to do with this filling. 
The French roads have been quite well so far. Highways without toll we deal by leaving the highway before the toll booth and then go on after the toll booth again. Our Navi asks us to, and we do what it tells us. Finally, we have entered "avoid tolls". 
A beautiful rainbow and a thoroughly colored landscape show us that it's raining again.
But this is only for a short time and often the sun appears behind the cloudy sky. 
Every few kilometers there are so called "Aires". These are service areas, which are also specially built for RV parking spaces with utility offers. Well signposted on the motorways in many cities as well as in small villages.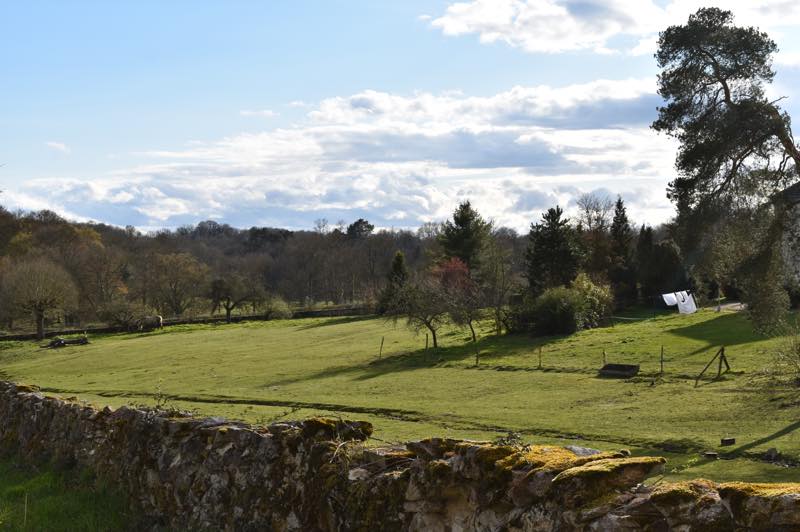 Just like now in Fromental, a tiny place that spreads around the church and the castle. 
Our navigation system took us on back roads through single-lane roads, past secluded farms quasi from behind the village. 
We thought we were to be the only car parking there but when we arrived, there were already five cars there. For 4 cars there is a plug to fill up with electricity. 
The library, a small village store, the post office – are all operated by one very friendly lady right next door. 
For the use of the wireless network I had to make a signature and show my driver's license.
It will be a quiet night.