Blog entry 2. 4. 2019
Today we made it out of bed one hour earlier.
It was 8:00 when we started to have breakfast in the sunshine. 
Since last night I had spotted a gas station near by, which offered diesel for 1,164 € per liter, we started out with the filling of Big Fredi's tank. 
Also, the oil got checked and refilled. Such an old guy needs a little bit of grease now and again. 
Wilfried also wanted to check the tires, it turned out that the compressor was only giving 4 bars, but Big Fredi needs 4.5 Bars and so we rather lost air instead. 
At the next gas station we hoped to solve this problem. However, the tire was broken. Significant hiss showed us that there was nothing to do but to mount the spare tire. The old one was gone for good. 
Luckily we found two nice Romanian truck drivers with good muscle strength, good will and a strong iron bar to lengthen the lever arm to unscrew the screws.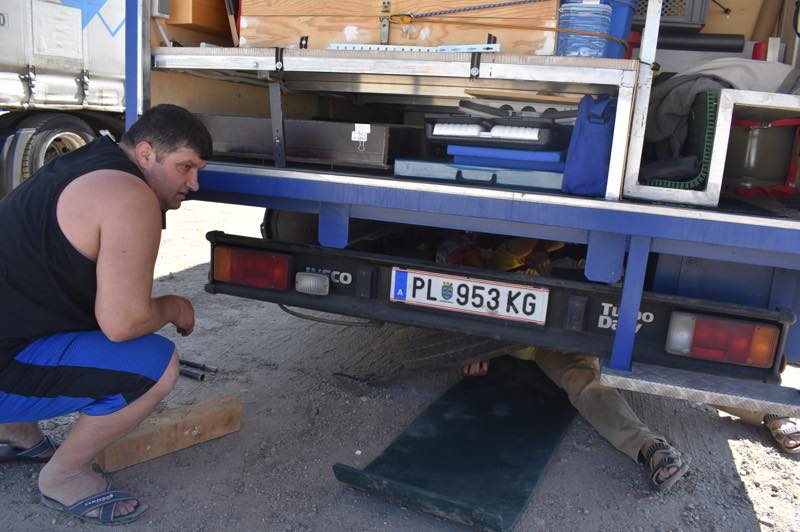 The changing of the tire took nearly an hour and it cost us (Miranda) 92 € for a new tire in the next town. 
Tomorrow Wilfried wants to mount the new tire, because this tire company had refused to mount it like they did in England last year. 
We are in Vitoria Gasteiz in a public parking without RV colleagues. I looked into  Leroy Merlin, whether they had an iron bar that could help us during the tire change, but there was nothing useful. 
Later it began to rain a little and it also cooled down quite a bit. 
Actually, we have crossed  a weather division this afternoon and are located in the more mountainous northern Spain. There are even snow covered peaks with an altitude of 1,300 meters. Fortunately we can use the Ruta de la Plata, translated as "Silver Route", an old Roman trade route. Plata also sounds to me a little Bit like plates or flat.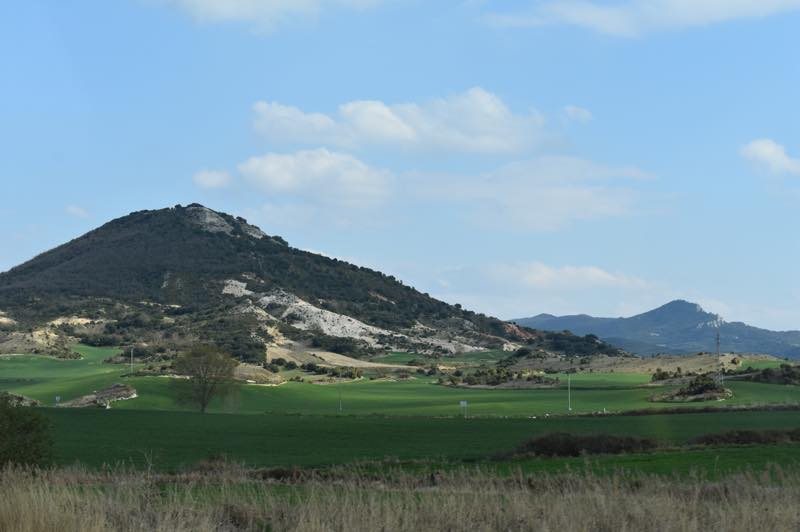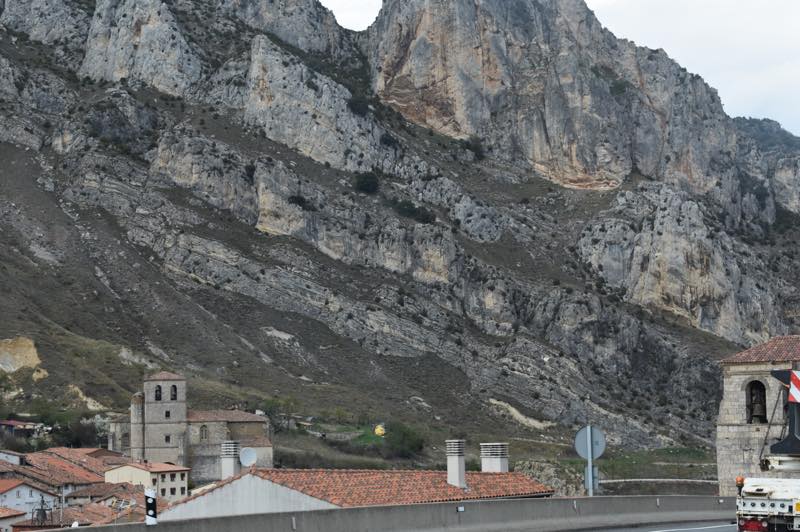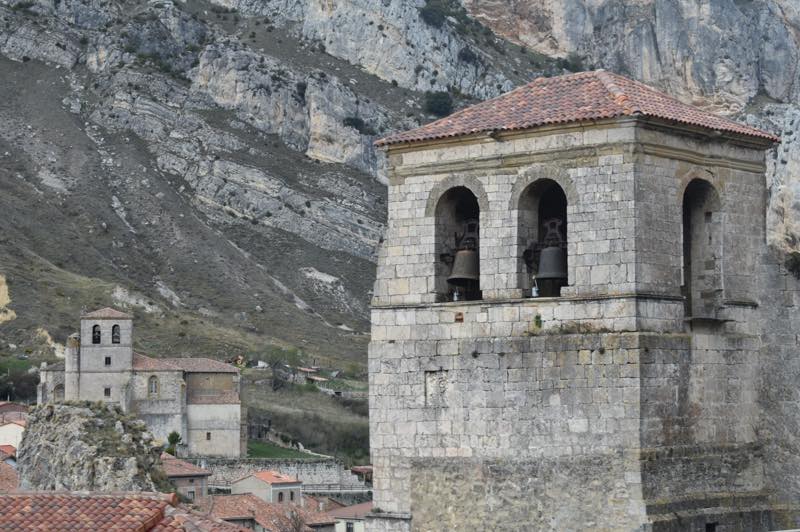 We do not have to deal with many slopes but meander through the wide valleys kilometer after kilometer on fairly good roads that are built as good motorways. Only to drive 2,000 kilometers more. When we started our journey home, there were a total of 3,000 kilometers. Our Big Fredi and Wilfried are the efficient "Kings of the Road"!
Thank you for our safe trip home!