Blog Entry 1 April 2019
Until Sunday lunchtime our resistance has lasted until we finally wished Philipp "Farewell".
Everything got vibration-packed and we were heading out. Nevertheless, we arrived in Spain in the evening, more precisely in Badajoz. This is a small medieval town which I explored late in the evening by myself.  Since we now live two hours ahead after the time change to daylight saving time and the time switching to Central European Time, my body clock at 21:30 was still tuned to 19:30 and I was full of energy. Therefore, I made an excursion to the old town. From our parking lot it was only a short walk to the pedestrian bridge into the city of Badajoz.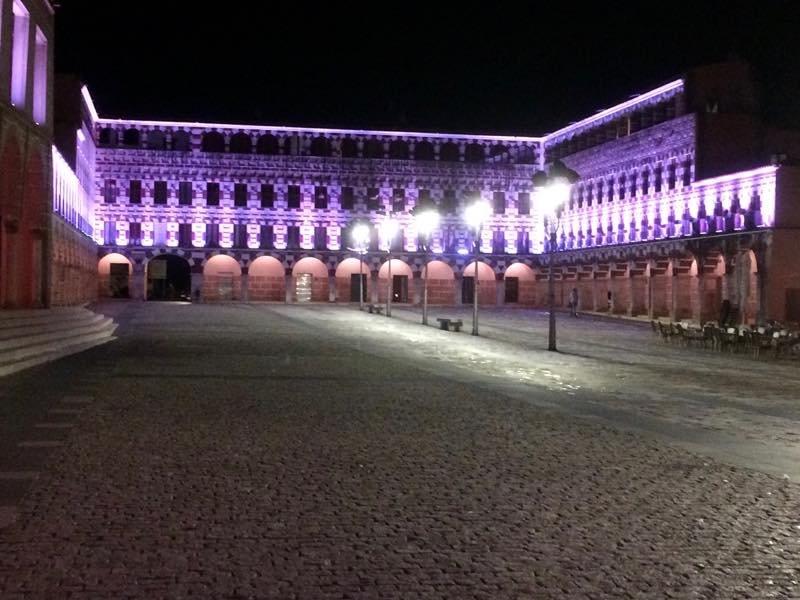 Brightly lit and populated by many walkers and local visitors, I went uphill and enjoyed the hustle and bustle. When I walked back downhill I took the wrong direction and ended up a good bit further away from the bridge than I had thought. It was already 23:30 when I arrived back at Big Fredi. My app showed me that I had taken a 6 km march. 
This morning we only woke up at 9 a.m., first had a relaxed breakfast and only at 12 pm " we were "On the Road" again"!
Across Caceres, or rather past it it was a direct route to Salamanca.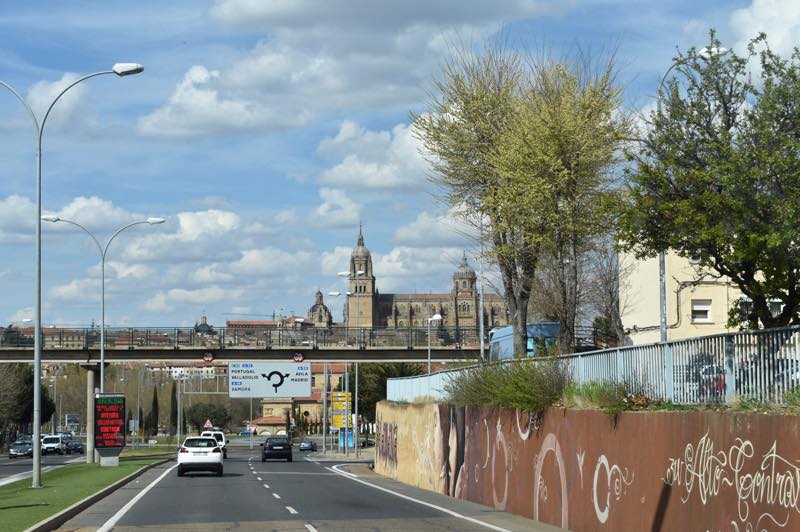 We arrived the city of Salamanca at approximately 16:30 in sunshine and still managed to get a good parking space next to the bridge in the old town.
Uschi had praised the city and the parking place so much and she gave us the Geo data, so we are now in the middle of the town and want to actually not leave the car unattended. Again I walked alone and explored the surrounding area and even took a few supplies at Mercadonna for our trip home. 
With coffee ice cream and waffles, we still had from Valencia we boosted some calories. 
Tomorrow, the journey continues towards France. Whether we are entering French territory tomorrow or only on Wednesday, we will see. Anyway, there are 540 km to go.