Blog post August 18, 2019
Sunday is a good day for visiting
From Małgorzata, who also works in the cultural department of the town hall, and was already part of face Europe we got the contact of one out of two world wide existing herring museums.
The owner was praised to us as open-minded and friendly. So go for it and convince ourselves. We are very excited about how friendly, kind and open Poland welcomes us. In recent years it has become more colorful and friendly. Although people are initially quite shy, but on the second contact very open and honest.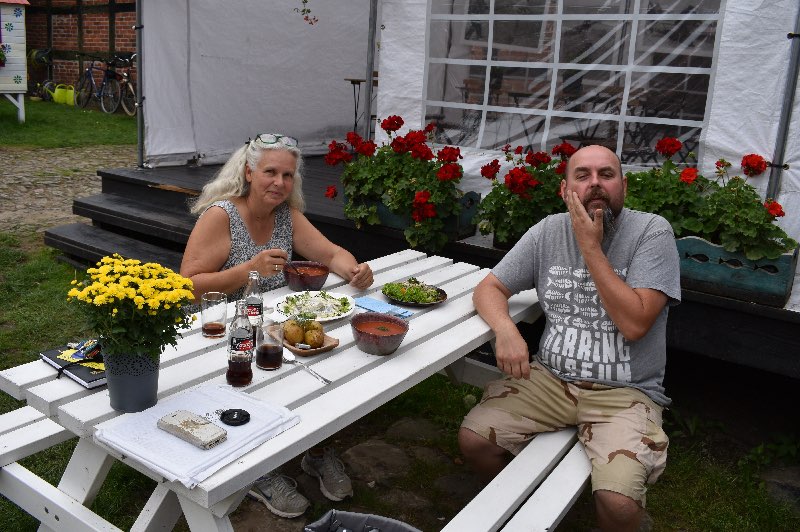 Maciej – pronounced Matschek, a form of Matthias – who is the owner of the place, will set up  a "Swedish day" on Saturday.  In the courtyard of his estate, we may stand with Big Fredi and Face Europe. So we hope to get one or two portraits.
Maciej himself will also participate. 
We could have saved ourselves the subsequent visit in Ustka.
There was only one of the so much acclaimed portrait painters available and he was not even on site.
The neighbor gave us a business card. We would have been interested in how the business side of portraiture painting in Poland looks like.