[:de]Blogeintrag 18. August 2019
Sonntag ist ein guter Tag für einen Ausflug
Wir bekamen von Małgorzata, die auch in der Kulturabteilung des Rathauses arbeitet, und Teil von Face Europe wurde, den Kontakt zu einem von insgesamt weltweit nur zwei existierenden Heringsmuseen. Der Besitzer wurde uns als weltoffen und freundlich gepriesen.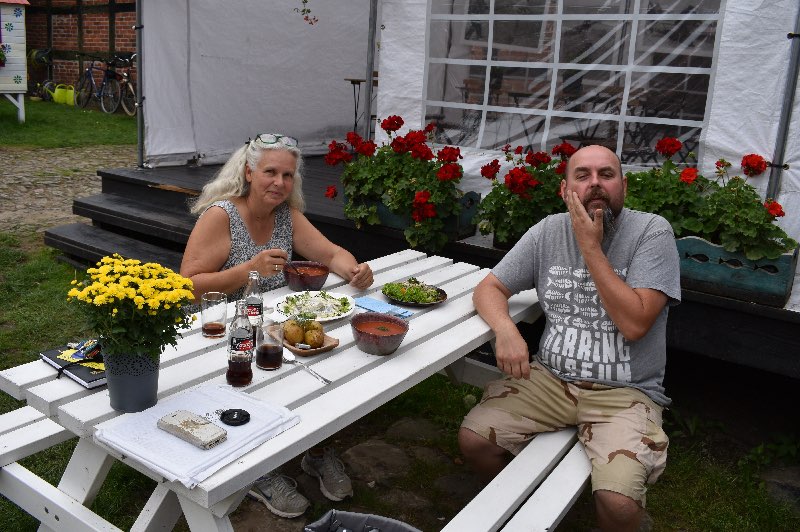 Also nichts wie hin und und uns selbst überzeugen. Wir sind ganz begeistert davon, wie freundlich, liebenswürdig und offen uns Polen empfängt. In den letzten Jahren ist es immer bunter und freundlicher geworden. Die Menschen sind zwar anfangs eher scheu, aber auf den zweiten Kontakt ganz offen und herzlich. Maciej, gesprochen Matschek, eine Form von Matthias hat kommenden Samstag ein "Schwedisches Fest". 
Im Innenhof seines Anwesens dürfen wir mit Big Fredi und Face Europe stehen. Da ergibt sich sicher das eine oder andere Porträt. 
Maciej selbst wird natürlich auch mitmachen. 
Den anschließenden Besuch in Ustka hätten wir uns sparen können.
Von den so vielen gepriesenen Porträtmalern war nur einer vorhanden und selbst nicht vor Ort. Der Nachbar gab uns eine Visitkarte. Uns hätte es interessiert, wie die Geschäftsseite des Porträtierens in Polen aussieht. [:en]Blog post August 18, 2019
Sunday is a good day for visiting
From Małgorzata, who also works in the cultural department of the town hall, and was already part of face Europe we got the contact of one out of two world wide existing herring museums.
The owner was praised to us as open-minded and friendly. So go for it and convince ourselves. We are very excited about how friendly, kind and open Poland welcomes us. In recent years it has become more colorful and friendly. Although people are initially quite shy, but on the second contact very open and honest.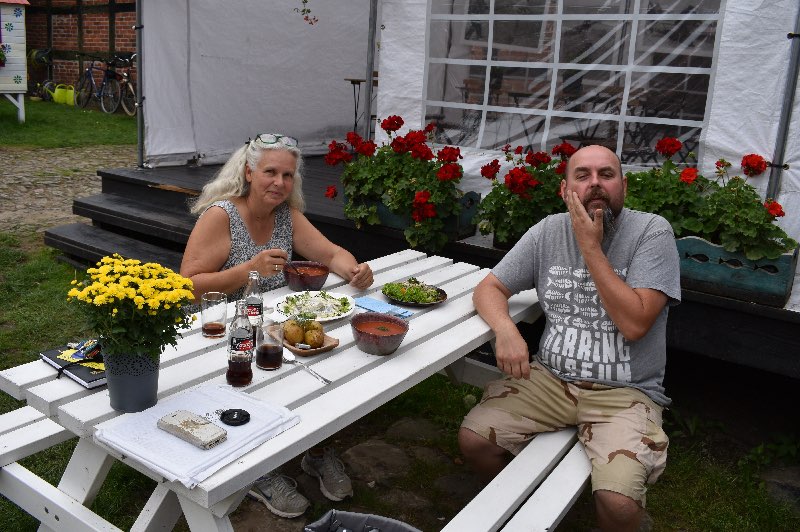 Maciej – pronounced Matschek, a form of Matthias – who is the owner of the place, will set up  a "Swedish day" on Saturday.  In the courtyard of his estate, we may stand with Big Fredi and Face Europe. So we hope to get one or two portraits.
Maciej himself will also participate. 
We could have saved ourselves the subsequent visit in Ustka.
There was only one of the so much acclaimed portrait painters available and he was not even on site.
The neighbor gave us a business card. We would have been interested in how the business side of portraiture painting in Poland looks like. [:]