Blog entry 24/09/2019
After 2 more days through the hilly wine country west of the Black Forest, we have now arrived Saint Louis
Sophie, who invited us to Alsace a few weeks ago, has agreed with the Cultural Department that we can stand in front of the town hall with Face Europe. 
This works pur very straightforward. 
Last night we shared the parking lot at the Rhine in Village-Neuf with a few Romas. But they were peaceful. Without musical accompanying. 
Grilled alone, leaving their garbage collected. 
Early the next morning in front of the town hall we made the acquaintance with the Swiss editor of Alsace-Gazette.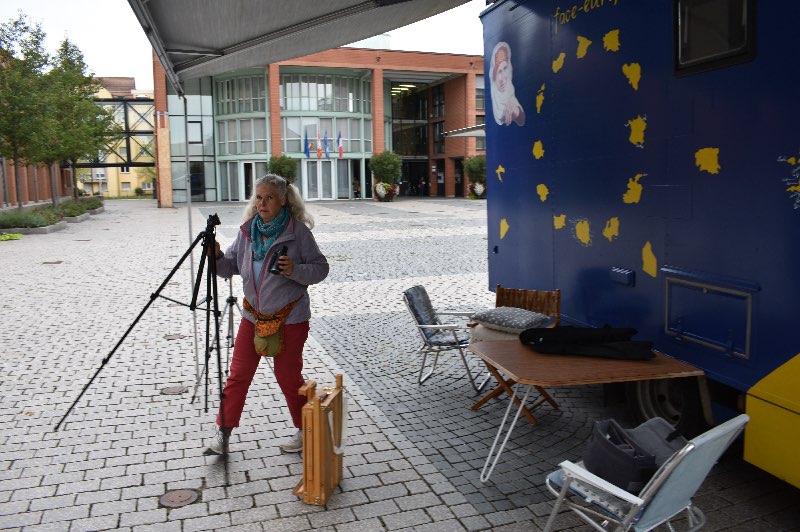 He promised to inform his colleague from France, who is the editor of the newspaper "L'Alsace". An hour later, both came back together and Jean-Christophe made a date for Thursday for a face Europe session. He will interview us and write the story for his newspaper into his Computer during the session while he is being portrayed . Nothing could be better  than that!