Blog entry 19/09/2019
Since Falkenberg we visited two other families
In Berlin we were at Sabina and Simon and their own two and one borrowed dog. It was very funny and entertaining. In addition, we gained four more portraits.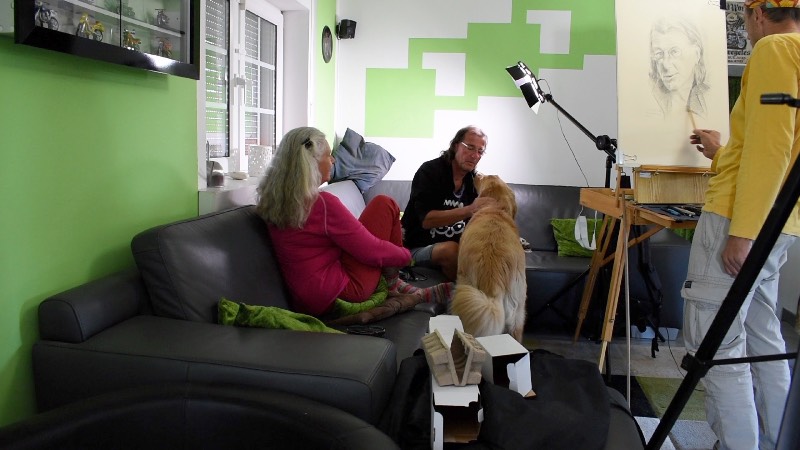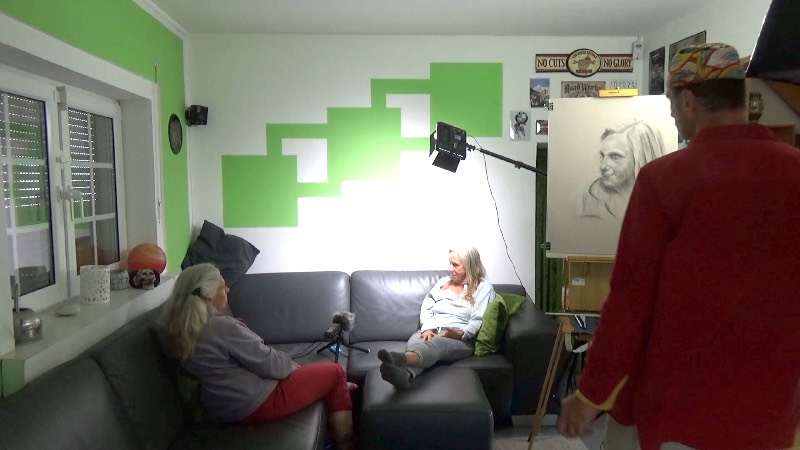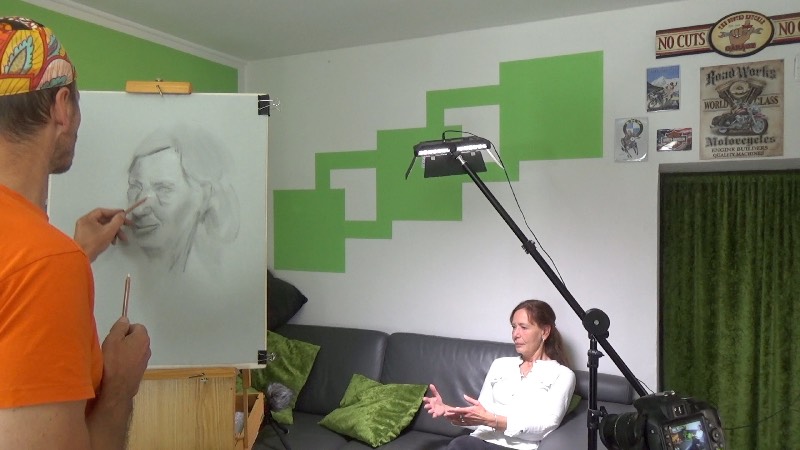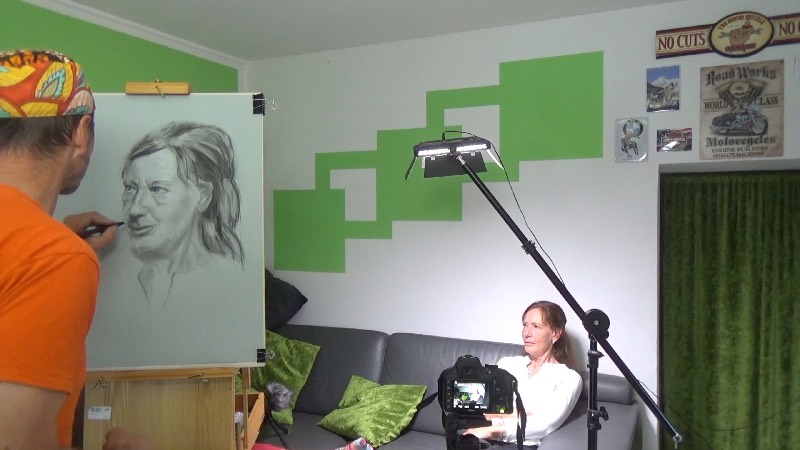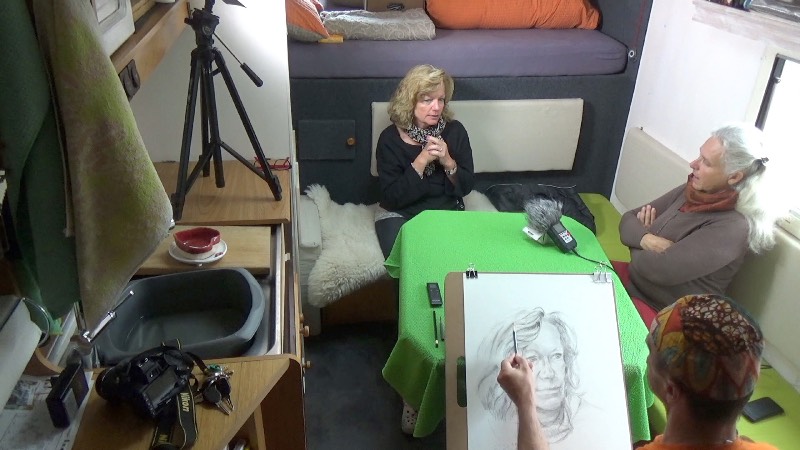 Simons portrait on the front of Big Fredi was immediately recognized by all neighbors and they called out in surprise: what has Simon got to do with art? And "Wat is dat with the bears?"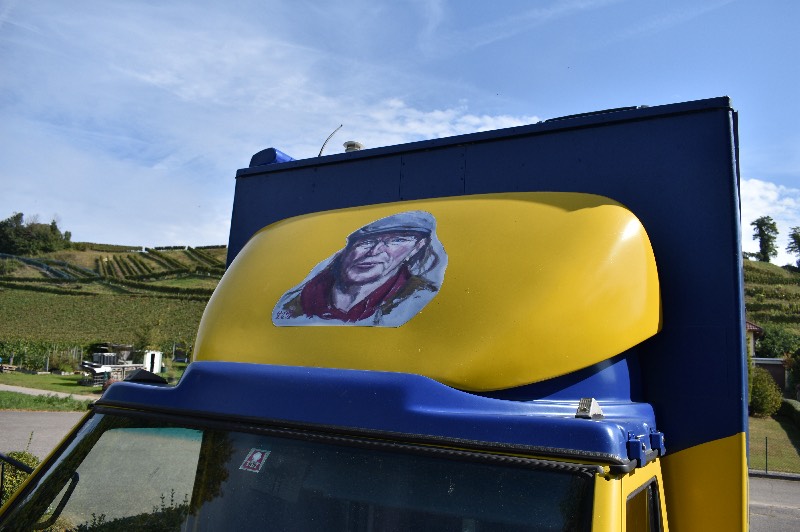 Unfortunately, Sabina has to serve 3 more years as a teacher before the two can go on trips with their fancy mobile home. We wish her nothing but lovely students and little trouble with the authority and unnecessary changes and that the two stay healthy and they can travel again with their dogs. For now, the fall holidays are coming closer. 
Further west, we continued to Petra and Dieter in Mesum. We got to know them in Besalú and we met them a few more times in Spain and Portugal last year. Now we enjoyed their hospitality for three days and enjoyed every minute. 
Sporting challenges such as cycling and walking were rewarded with the finding of wonderful parasol mushrooms.
We cooked them together in the outdoor kitchen and enjoyed eating together. 
Since Berlin there was a break in Face Europe. 
However, our family of bears got a new member: it's a girl: Gisela is her name and she is a gift from Petra. She is so cute, our little girl. A real bear girl. The family has again warmly welcomed her. Especially Burli cares best for his new sister.
The two are already planning something together. 
On Monday we left Mesum and are now on the road to Vieux-Ferrette in Alsace. Slowly we went south through beautiful landscapes and found quite useful spaces for the night. 
A city parking place in Buren, a place on the River Lahn, a place just outside of Ludwigshafen at a lake. All places super quiet and pleasant. 
Today we made a trip to the Black Forest. Now we are at the foot of the ski jump from the last century. The jump was built in 1908.
A woman who had come here told us that her father had won a ski jump competition with the incredible range of 25 meters in the 1920s. There is an old photo of him on which the jump was recorded. Whether the arms were stretched before or after the body had remained unclear. The two will now investigate the picture in more detail. The woman had come here especially to show this hill to her partner in nature.
In the evening, a mobile home with 2 German men also joined us: Father and son Alex and Sebastian. We met over a glass of wine. Very nice and interesting travelers. 
The night promises to be quiet but cold. After all, today we climbed up to almost 1000 m.