[:de]
Blogeintrag 2.10.2019
Jean-Christoph hat über uns einem fantastischen Artikel verfasst, der gleich am nächsten Tag im L'Alsace veröffentlicht wurde.
Eine ganze Seite auf der Kulturbeilage mit einem sehr gelungenen Foto. Hans-Jörg Renk von der schweizerischen Zeitung schickte uns dann auch noch die deutsche Übersetzung davon, und wir waren begeistert von dem Artikel. Einige Menschen fanden durch den Artikel den Mut, sich porträtieren zu lassen, andere schauten einfach aus Neugierde vorbei, konnten aber nicht genug deutsch oder englisch, um mitzumachen. Wenn jemand selbst nicht deutsch oder englisch spricht, motivieren wir die Interessenten immer einen "Dolmetscher" mitzubringen. Auch das ist möglich. Hier im Dreiländereck können viele Menschen mehrere Sprachen, obwohl es nach dem 2. Weltkrieg verboten war deutsch zu sprechen. Viele Menschen, die hier porträtiert wurden, können sich noch gut an diese Zeit erinnern. Trotzdem wird die elsässische Sprache und Kultur hier sehr hoch gehalten, wieder entdeckt und gefördert. Sie ist Teil der Identität dieser Region. Es ist schön für uns, die Energie der Elsässer so hautnah zu erleben. Viele Details dürfen wir erfahren, die teilweise die Einheimischen nicht wissen. Das macht uns stolz und glücklich, hier so gut aufgenommen zu werden und so viele Details zu erfahren. So hat sich zum Beispiel Pascal per e-Mail bei uns gemeldet und portraitieren lassen, der der Landschaftsarchitekt des Rathausplatzes ist.
Heute war die Vizebürgermeisterin Jocelyn bei uns und wir sind glücklich so hautnah am Geschehen dieser interessanten Stadt zu sein.
Wir haben in eineinhalb Wochen so viel gehört und gesehen, obwohl wir uns nur auf dem Rathausplatz aufhielten und die Nächte auf dem Parkplatz des Casinos schliefen. 
Am Wochenende waren wir dann in Vieux-Ferrette bei Sophie eingeladen, die uns erst ermöglicht hatte, dass wir in Saint-Louis mit Face Europe stehen können.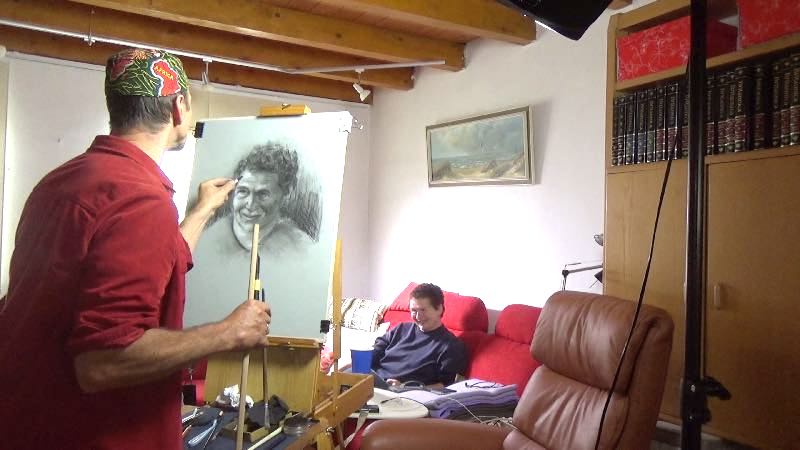 Am Samstag ließ sich Sophie zeichnen und am Sonntag durften wir mit der Familie an einem Wandertag teilnehmen, der uns in Gegenden führte, die selbst für Sophies Familie unbekannt waren. Es wurde Wein und Essen gereicht, auf 8 km Wanderung gab es 6 Labestationen und jedesmal eine Kostprobe Wein. Für 32€ war man dabei. Die Weingläser durften wir uns mitnehmen.
Ein Riesenaufwand wurde bei den einzelnen Stationen betrieben. Schöner Schmuck und sichere Ausschanken für jedes Wetter waren geboten. Zum Glück hatten wir keinen Regen oder Sturm, es war sogar sommerlich warm. Wir suchten den Schatten bei den einzelnen Stationen und waren am Abend so voll gegessen, dass wir uns nicht mehr vorstellen konnten, jemals wieder etwas essen zu können. 
Komischerweise ging dann nächsten Morgen wieder ein Frühstück zu essen. 
Beide Wochen hier in Saint-Louis sind sehr erfolgreich für Face Europe. Mit so vielen "Gesichtern" und Kontakten hatten wir gar nicht gerechnet. 
Der Besuch bei André am Montag, den ich beim Spaziergang getroffen hatte, war sehr anregend.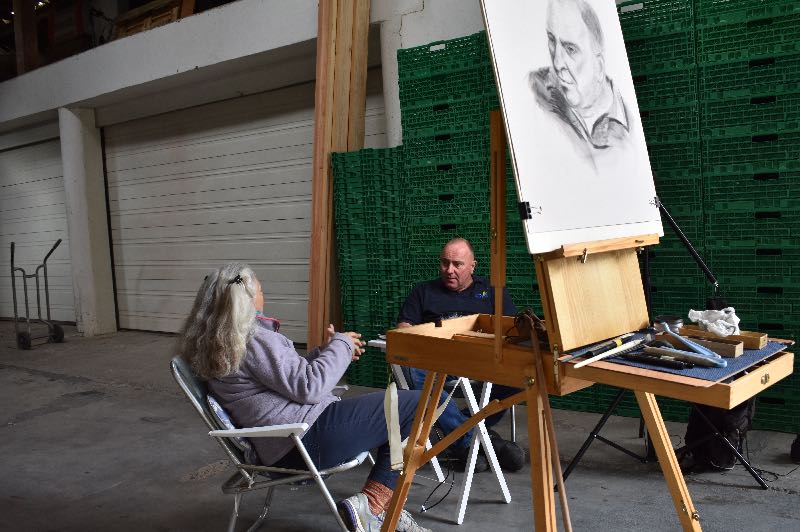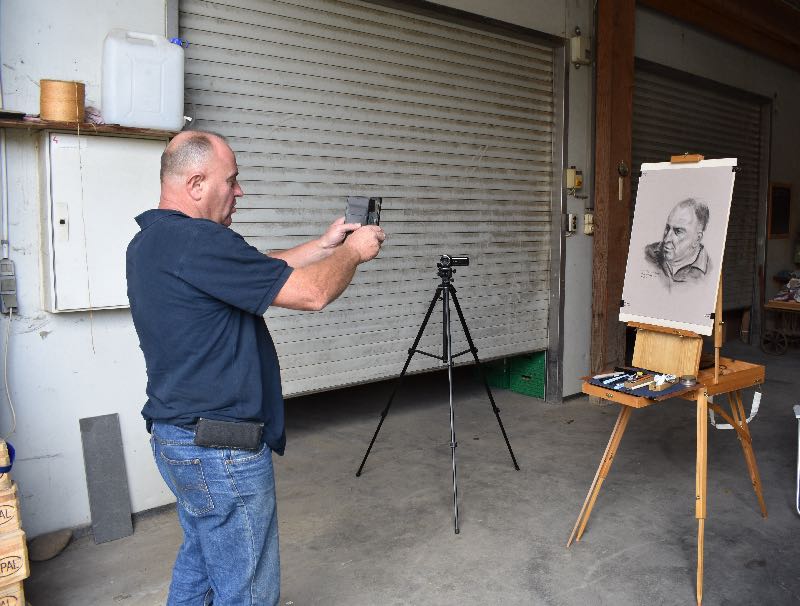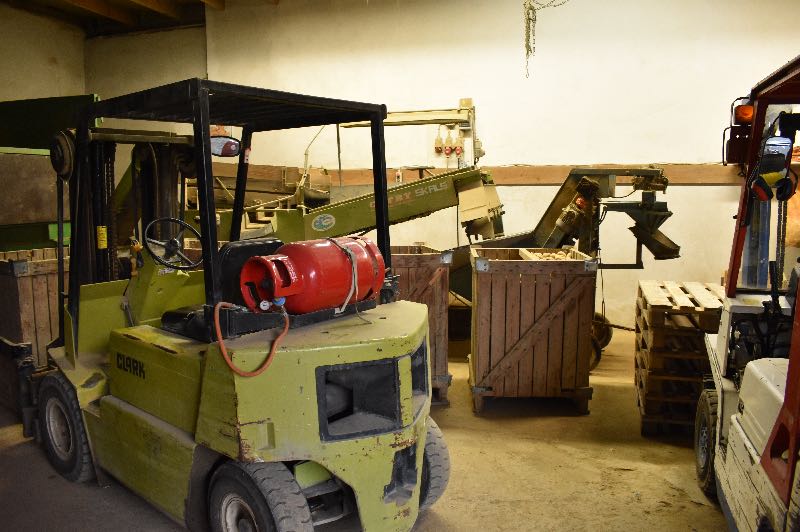 Er ist innovativer und fleißiger Landwirt, Kartoffel-, Zwiebel-, Soja-, Weizen- und Maisbauer, der im ersten Beruf Tischler und Zimmermann war. Vom Nebenerwerbs- hat er sich zum Haupterwerbsbauern entwickelt und liebt es nach wie vor weiter zu lernen. 
Wir wurden zum Abendessen im Familienkreis eingeladen, was uns ganz besonders freute. Es ist immer ganz speziell für uns, so nahe bei den Menschen zu sein. Was gibt es Schöneres, als gemeinsam zu essen. Das verbindet! Danke für den schönen Abend und die fruchtbaren Begegnungen. 
[:en]
Blog entry 2.10.2019
Jean-Christoph has written a fantastic article about us, which was published the very next day in L'Alsace.
A whole page on the culture supplement with a very good photo. Hans-Jörg Renk from the Swiss newspaper also sent us the German translation of it, and we were delighted with the article. Some people found the courage to be portrayed through the article, others just dropped in out of curiosity, but couldn't speak enough German or English to take part. If someone does not speak German or English, we always motivate the interested parties to bring along an "interpreter". This is also possible. Here in the border triangle many people can speak several languages, although it was forbidden to speak German after the 2nd World War. Many people who were portrayed here can still remember this time well. Nevertheless, the Alsatian language and culture is kept very high here, rediscovered and promoted. It is part of the identity of this region. It is nice for us to experience the energy of the Alsatians so close up. We are allowed to experience many details, some of which the locals do not know. That makes us proud and happy to be so well received here and to learn so many details. For example, Pascal, who is the landscape architect of the Rathausplatz, contacted us by e-mail and had his portrait painted.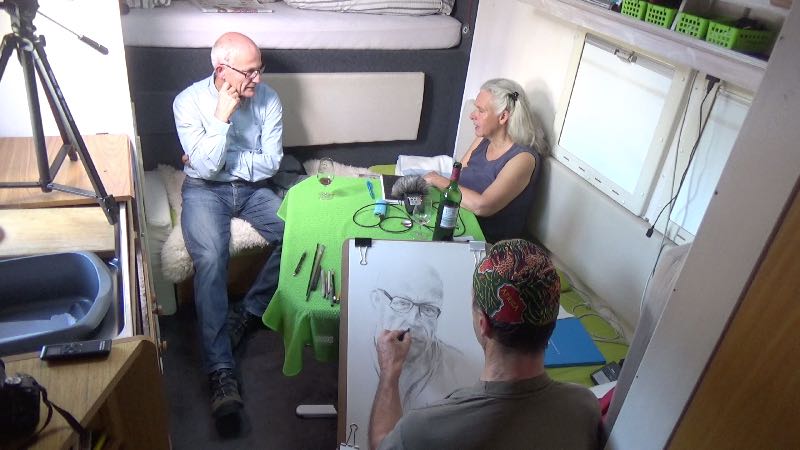 Today the deputy mayor Jocelin was with us and we are happy to be so close to the events of this interesting city.
We heard and saw so much in one and a half weeks, although we only stayed on the town hall square and slept the nights on the parking lot of the casino. 
On the weekend we were invited to Vieux-Ferrette by Sophie, who made it possible for us to stand with Face Europe in Saint-Louis.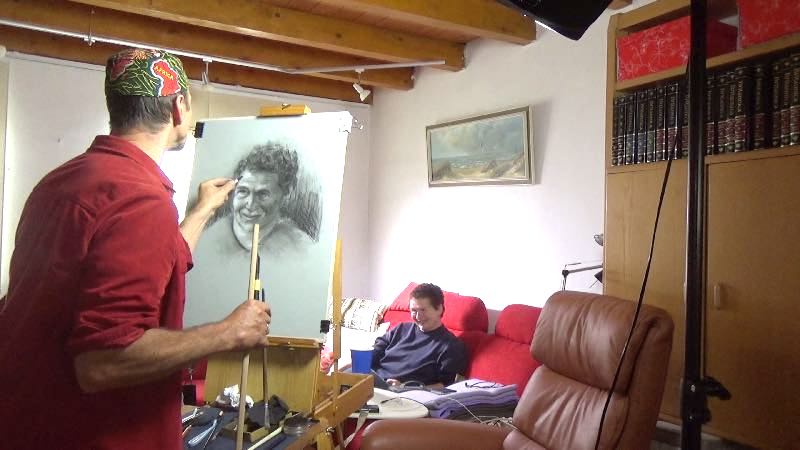 On Saturday Sophie had herself drawn and on Sunday we were allowed to take part with the family in a hiking day that took us to areas that were unknown even to Sophie's family. Wine and food were served, on an 8 km walk there were 6 refreshment stations and each time a wine tasting. For 32€ we were there. We were allowed to take the wine glasses with us.
A gigantic expenditure was operated with the individual stations. Beautiful decorations and safe dispensing for every weather were required. Fortunately we had no rain or storm, it was even warm like in summer. We looked for the shade at the individual stations and in the evening we had eaten so much that we could no longer imagine ever being able to eat anything again. 
Strangely enough, the next morning we had breakfast again. 
Both weeks here in Saint-Louis are very successful for Face Europe. We didn't expect so many "faces" and contacts. 
The visit to André on Monday, whom I had met during my walk, was very stimulating.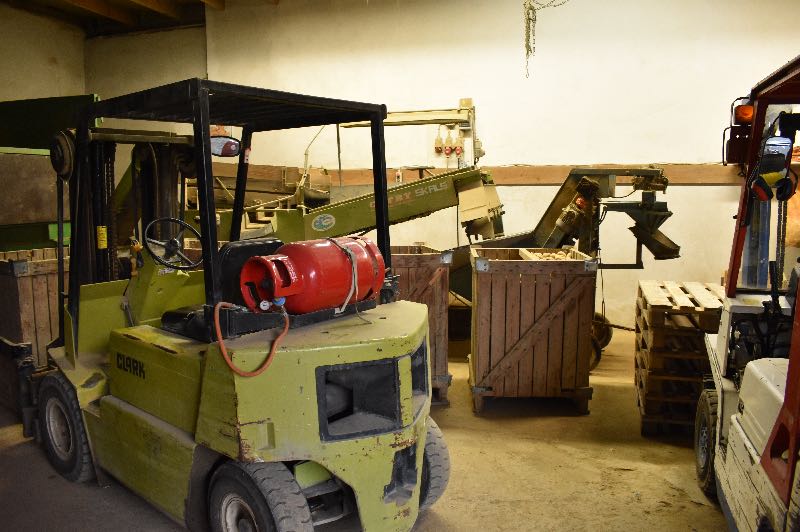 He is an innovative and hard-working farmer, planting potatoes, onions, soya, wheat and corn, who was a carpenter in his first profession. He has developed from a part-time farmer to a full-time farmer and still loves to learn.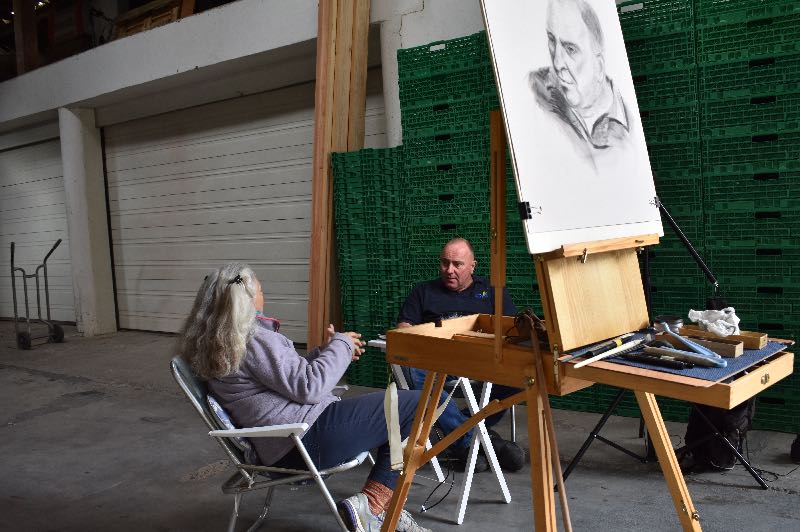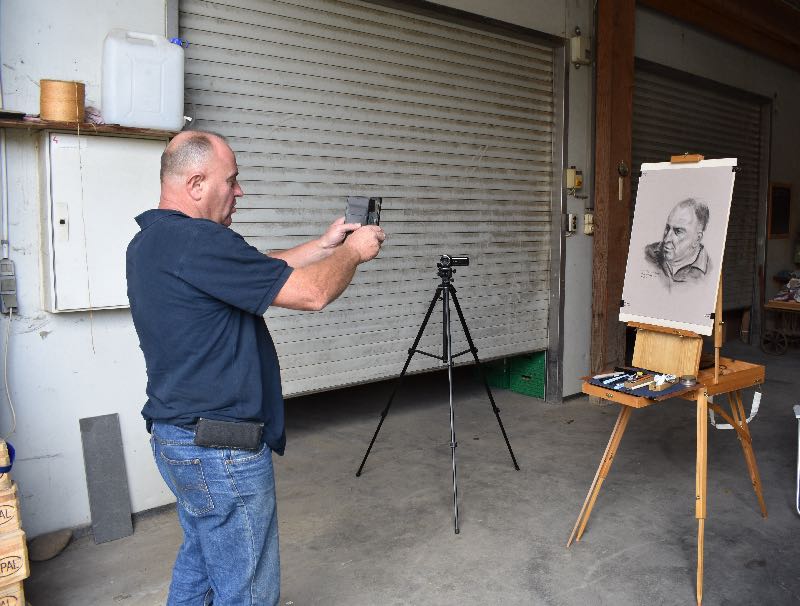 We were invited to dinner in the family, which made us especially happy. It is always very special for us to be so close to the people. What could be nicer than eating together? That connects! Thank you for the beautiful evening and the fruitful encounters. 
[:]