Blog entry 2.10.2019
Jean-Christoph has written a fantastic article about us, which was published the very next day in L'Alsace.
A whole page on the culture supplement with a very good photo. Hans-Jörg Renk from the Swiss newspaper also sent us the German translation of it, and we were delighted with the article. Some people found the courage to be portrayed through the article, others just dropped in out of curiosity, but couldn't speak enough German or English to take part. If someone does not speak German or English, we always motivate the interested parties to bring along an "interpreter". This is also possible. Here in the border triangle many people can speak several languages, although it was forbidden to speak German after the 2nd World War. Many people who were portrayed here can still remember this time well. Nevertheless, the Alsatian language and culture is kept very high here, rediscovered and promoted. It is part of the identity of this region. It is nice for us to experience the energy of the Alsatians so close up. We are allowed to experience many details, some of which the locals do not know. That makes us proud and happy to be so well received here and to learn so many details. For example, Pascal, who is the landscape architect of the Rathausplatz, contacted us by e-mail and had his portrait painted.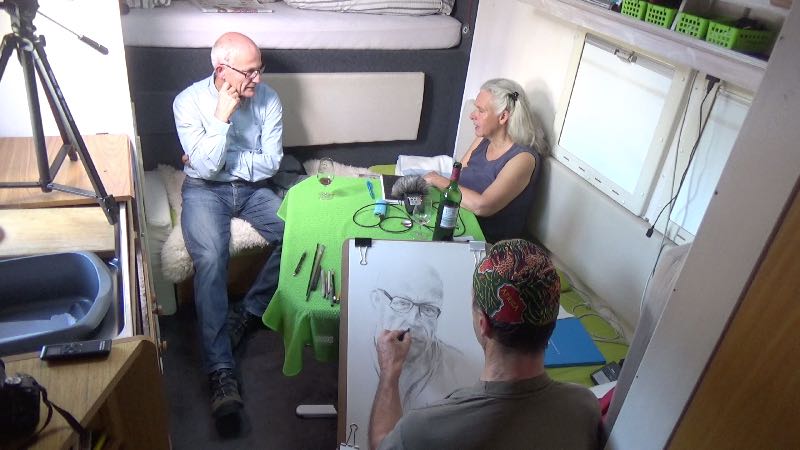 Today the deputy mayor Jocelin was with us and we are happy to be so close to the events of this interesting city.
We heard and saw so much in one and a half weeks, although we only stayed on the town hall square and slept the nights on the parking lot of the casino. 
On the weekend we were invited to Vieux-Ferrette by Sophie, who made it possible for us to stand with Face Europe in Saint-Louis.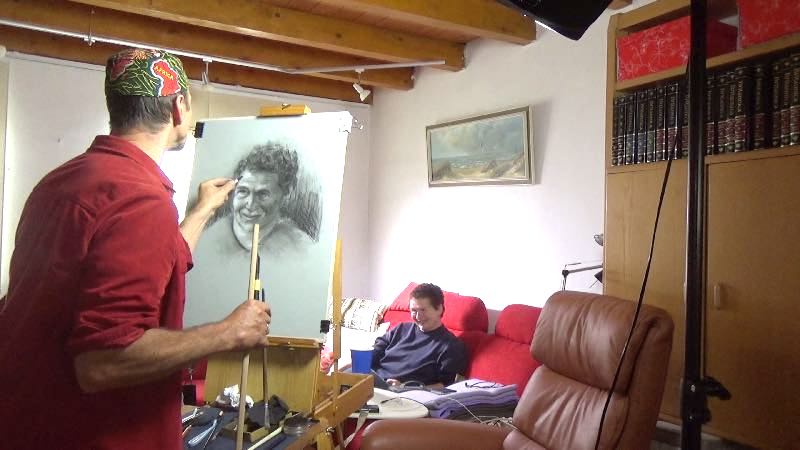 On Saturday Sophie had herself drawn and on Sunday we were allowed to take part with the family in a hiking day that took us to areas that were unknown even to Sophie's family. Wine and food were served, on an 8 km walk there were 6 refreshment stations and each time a wine tasting. For 32€ we were there. We were allowed to take the wine glasses with us.
A gigantic expenditure was operated with the individual stations. Beautiful decorations and safe dispensing for every weather were required. Fortunately we had no rain or storm, it was even warm like in summer. We looked for the shade at the individual stations and in the evening we had eaten so much that we could no longer imagine ever being able to eat anything again. 
Strangely enough, the next morning we had breakfast again. 
Both weeks here in Saint-Louis are very successful for Face Europe. We didn't expect so many "faces" and contacts. 
The visit to André on Monday, whom I had met during my walk, was very stimulating.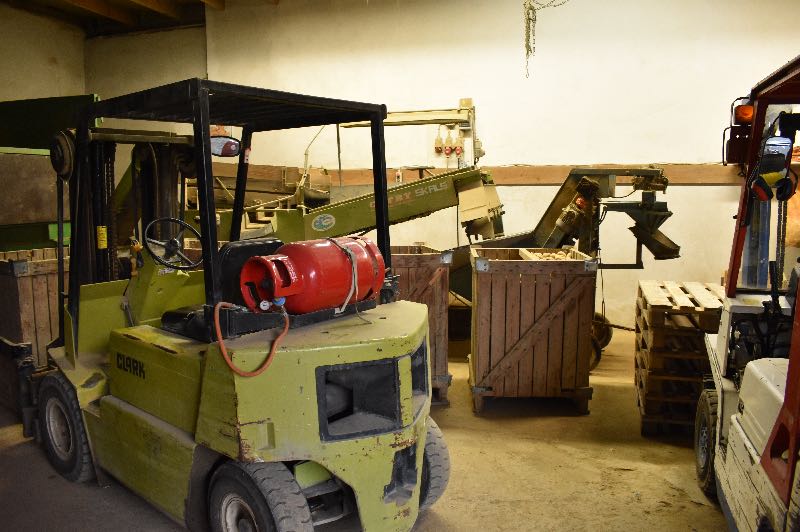 He is an innovative and hard-working farmer, planting potatoes, onions, soya, wheat and corn, who was a carpenter in his first profession. He has developed from a part-time farmer to a full-time farmer and still loves to learn.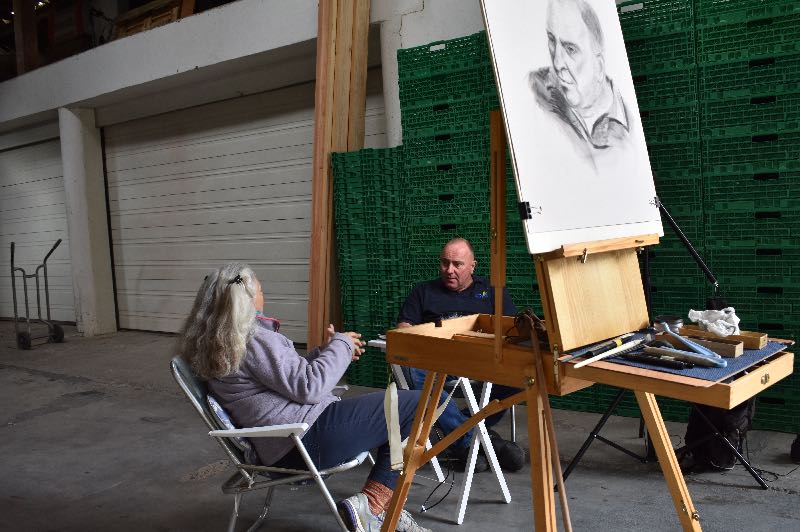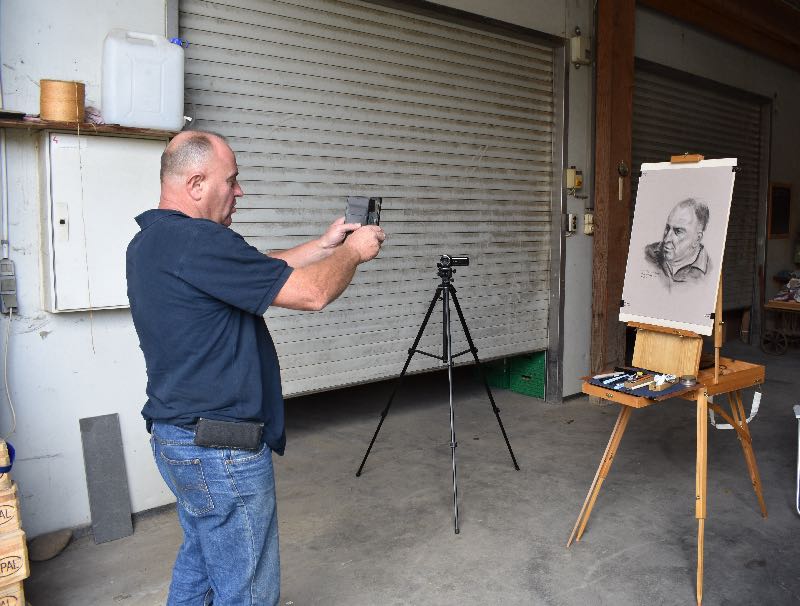 We were invited to dinner in the family, which made us especially happy. It is always very special for us to be so close to the people. What could be nicer than eating together? That connects! Thank you for the beautiful evening and the fruitful encounters.