Blog post September 2 2019
We left the herring farm on Thursday morning to move on towards Germany
On Friday, 30 August, evening we arrived at our friends in Falkenberg. Anna had been assured the parking lot across the street from her house from her neighbors for Big Fredi. 
It was packed hot at about 30 degrees and still increased until Sunday with 34 degrees. 
Anna, our friend suggested that we accompany her on Saturday with Face Europe advertising to her Antique Market. We found four persons whom Wilfried drew in 2 days. One man, Peter, who writes the carnival stories about Falkenberg and also moderates them. The other participants were women.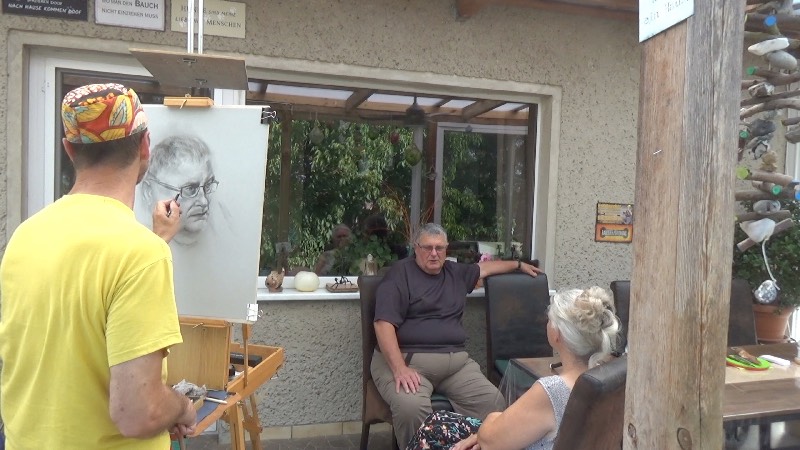 Face europe no 76-Birgit-after 20 min
Face europe no 76-Birgit-after 90 min
Face Europe no 75-Peter-after 40 min
Face Europe no 75-Peter-after 100 min
Face Europe no 77-Anna (3)
Face Europe no 77-anna-after 100 min
Face Europe no 78-Sylvia (5)
At the antique market it was very busy but suddenly I spotted him: a sweet little Steiff teddy bear. At first I thought I would never be able to afford it but I agreed with the seller to € 2.50. Immediately the little fellow wandered into my possession. Then came the time to find out WHO had been waiting for the right family of bears for such a long time.
Immediately it turned out, "Burli" is the new member of the family of the bears gang. It did not take long Burli was fully integrated. He was teased by Gracia and gave her an equal hit. Mama Mali intervened and calmed the two new siblings. Now they already work together in common pranks and outdo Fredi at stupid speeches. Already in the morning they start to invent excuses why no one of them can fix the breakfast.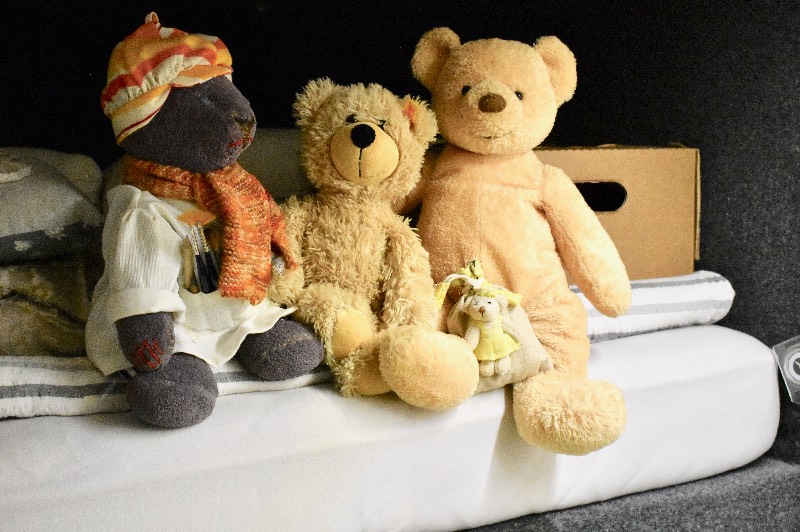 But they are our sweet bears that already inhabit a separate box and every morning they move  to our bed and in the evening thy  get deeper one story lower in the Big Fredi. In the morning it looks ever so bad here, but they're all very polite and peaceful in the box and wait for the rise in our bed.