Blog Post 28 October 2019
Well, the self-catering village stayed off our itinerary, although – looking back – the weather was much better than predicted
So we left Santa Eulalia or also called Santalla on Sunday and easily climbed the passes at 960 and 930 m above sea level.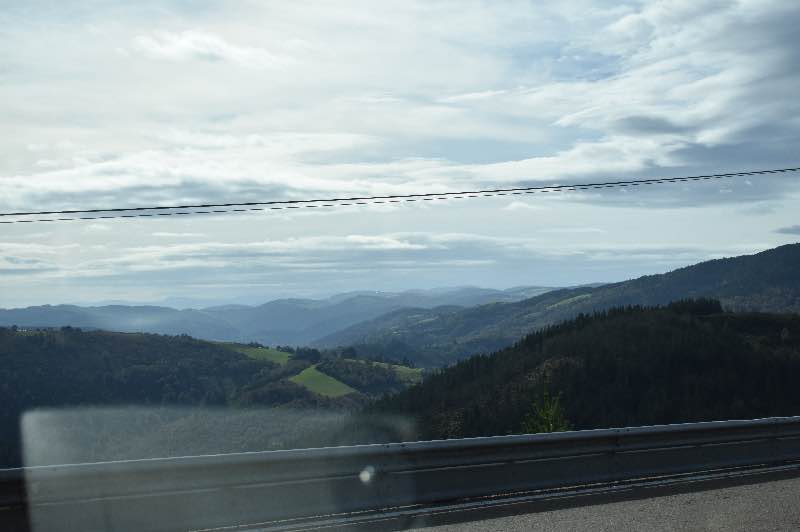 At a place beside the road there was fresh delicious spring water to fill our bottles, which we always have with us. It tastes exceptionally good. Fresh from the spring it was so cold that one could not drink it at all. 
We found a public parking lot at a restaurant. After cooking and eating we were overcome by fatigue, which caused us to use the place immediately for staying overnight. 
It was pleasantly warm and a small walk through the forest on the "Camino" was rewarded with a boletus find. When we observed 4 persons with an empty basket into the forest and after 15 minutes with a full mushroom basket from the forest, it was certain for us that we also wanted to go on a mushroom hunt. We gave the mushrooms one more warm night to grow and got a nice amount of chestnut blanks and another boletus this morning.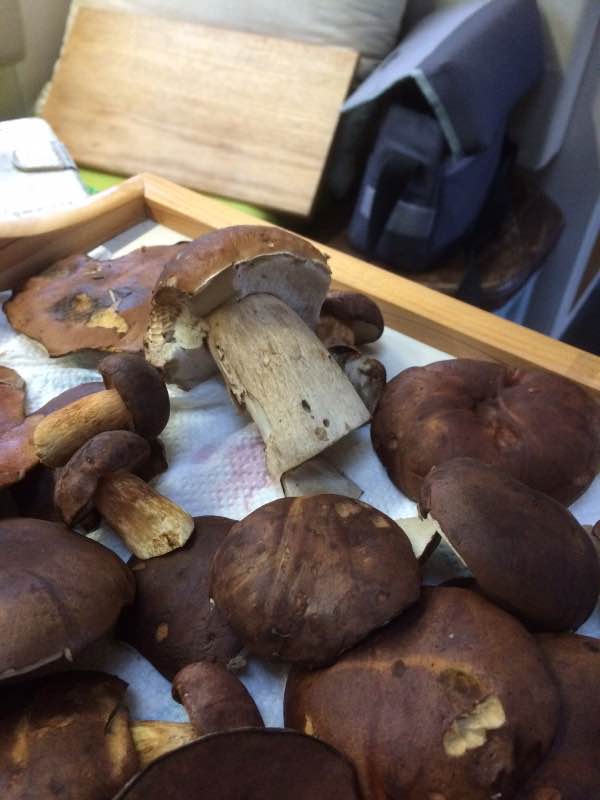 Then in sunshine and warm temperature the journey continued along the "Camino De Santiago de Compostella".
Again and again the paths cross the streets or lead (because of the sleeping and eating possibilities) through the same villages that we drive through. 
In Agolade we set up our night camp again. Wilfried stops directly at a parking lot for the parasol harvest. This is a pleasure: Baked parasol – it couldn't be fresher.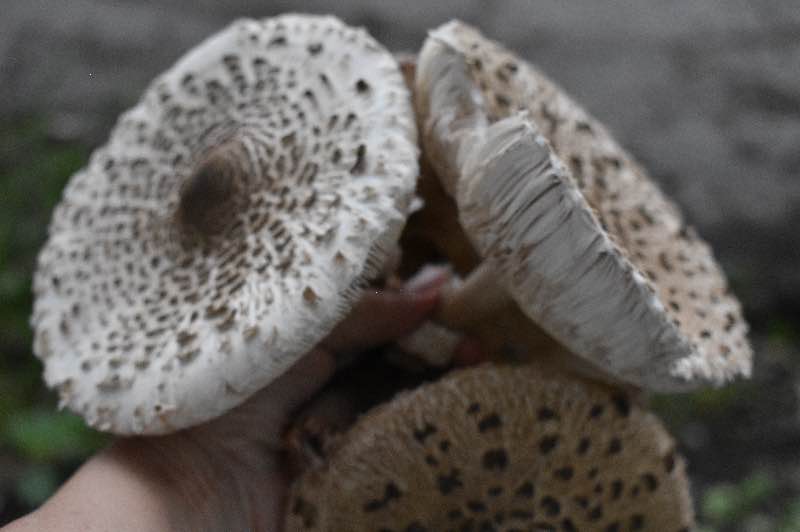 The chestnut blanks got cleaned and prepared for the mushroom-potato soup tomorrow. 
Now the incipient rain can't bother us anymore. We have enough to eat and tomorrow, after a long time in Lalín, there will be the possibility to store supplies at Lidl (cheap) and at Carrefour (extensive).