Blog entry 3 November 2019
On the last day of October I set off for a little walk through the city Póvoa de Lanhoso
My destination was the town hall, which was beautifully renovated. I just walked in, went to the first floor and spoke to the first lady I met . Her English was only marginally available, but at least we could communicate so far that she called the tourist information for me and I explained our project Face Europe to the lady on the phone. She advised me to come to the tourist information at 3 pm, so her colleague would have time for a meeting with us. 
So we marched – this time together (Wilfried is always a bit coy but enjoys it afterwards) – to the tourist information. 
Pedro proved to be exactly the right contact person.
His sister came to him spontaneously and a meeting for the next day was arranged. He offered himself for the following day, at his office. 
Nina turned out to be a totally cordial, open and fun conversation partner, who returned to her home town three months ago after several years of working in Switzerland.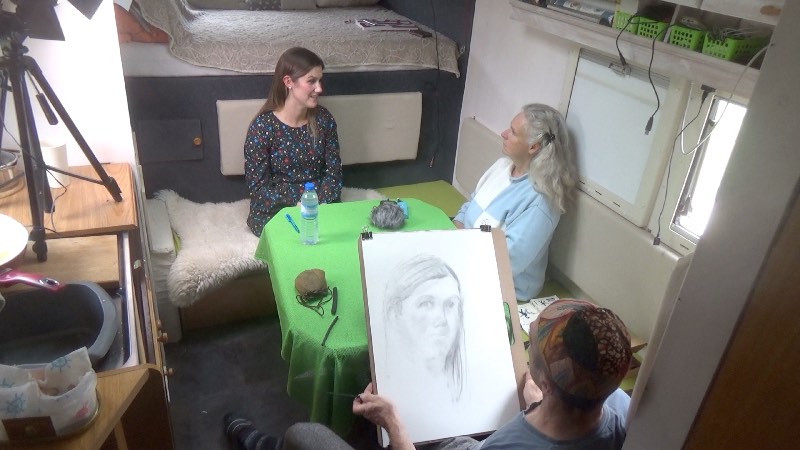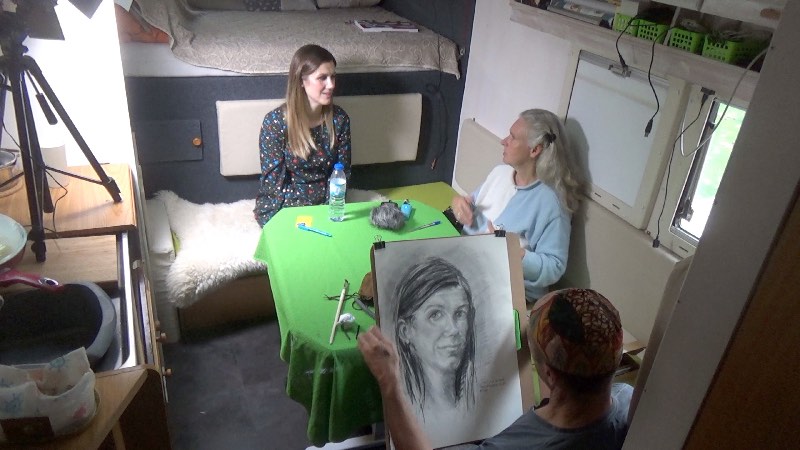 She has a six-year-old son and her husband is still working in Switzerland. Although he has a university degree, as a foreigner he only gets jobs as a construction worker. Life abroad is hard, but if you want to make a difference in Portugal and earn a living in a house, you can only do it far away from home. Nina's son Diogo should start school in Portugal, which is the reason for the spatial separation of the family.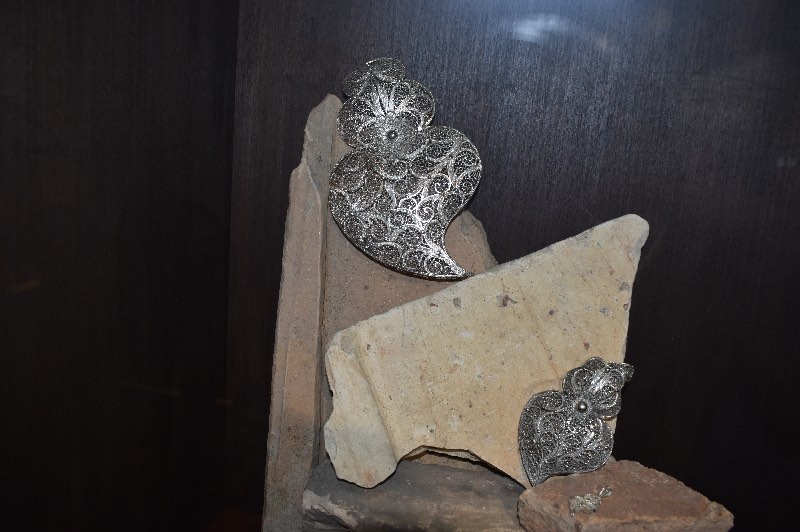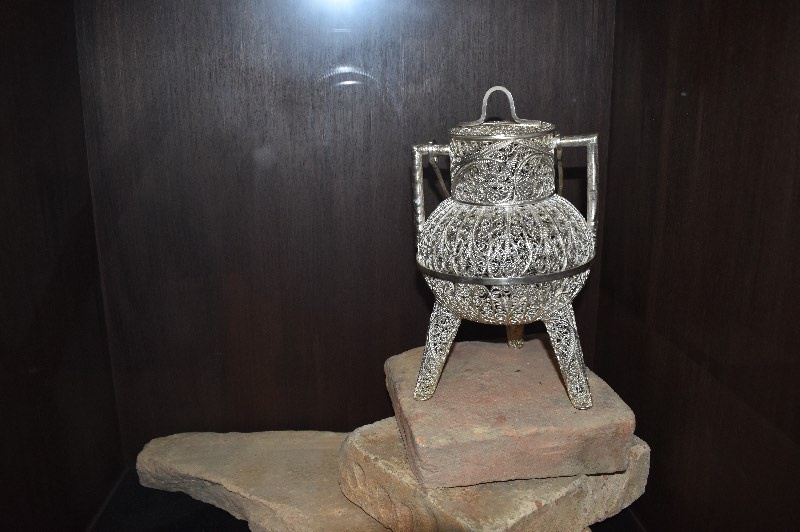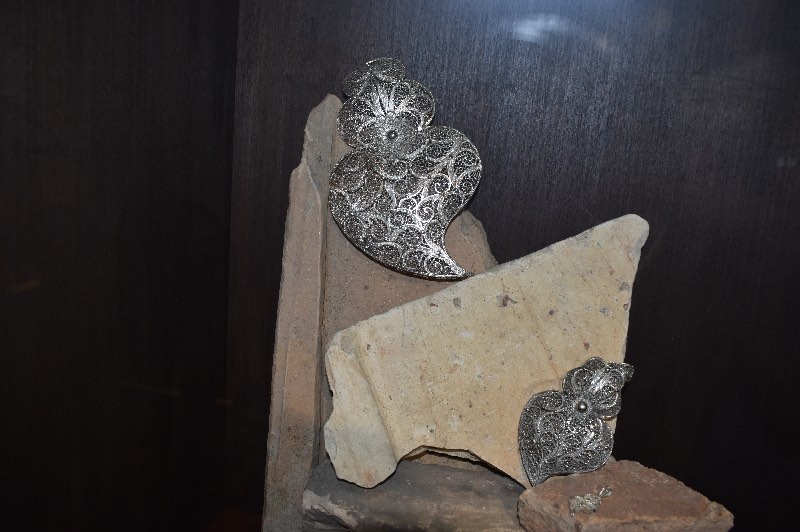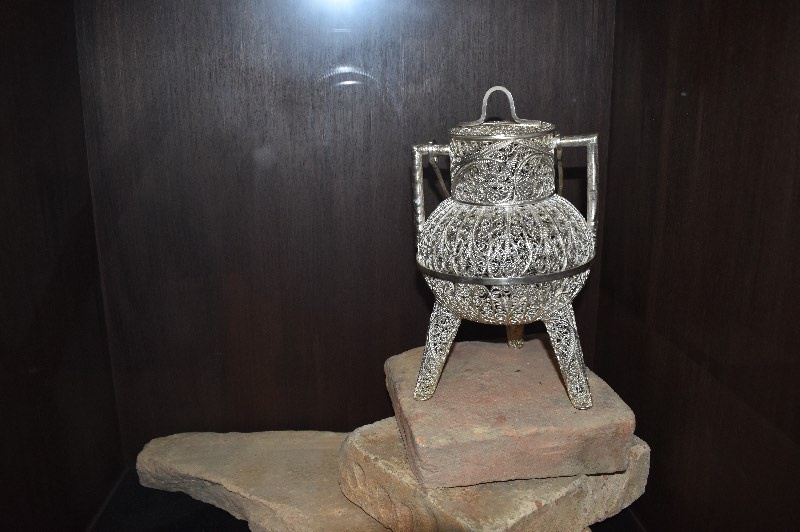 The 100th Face Europe meeting was also something very special.
We were able to draw and interview Pedro in the Museum of Filigree Art, which supposedly has its roots here in Portugal. We also got a special guided tour afterwards. Pedro, whom we initially thought was a shy person, intoxicated us with his knowledge and fluency.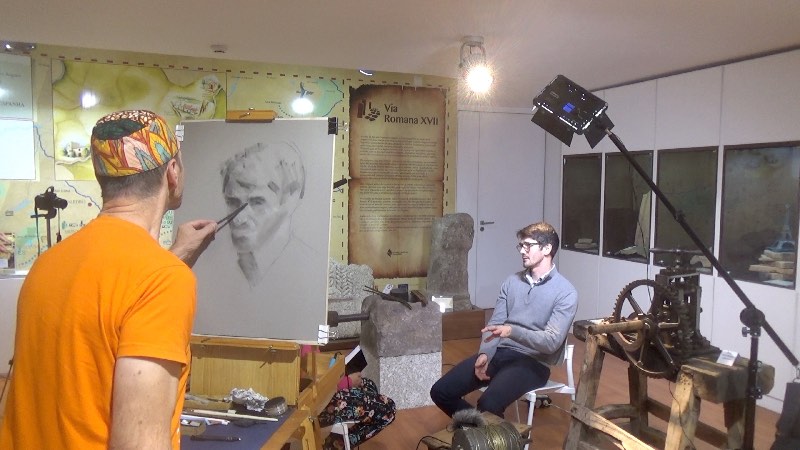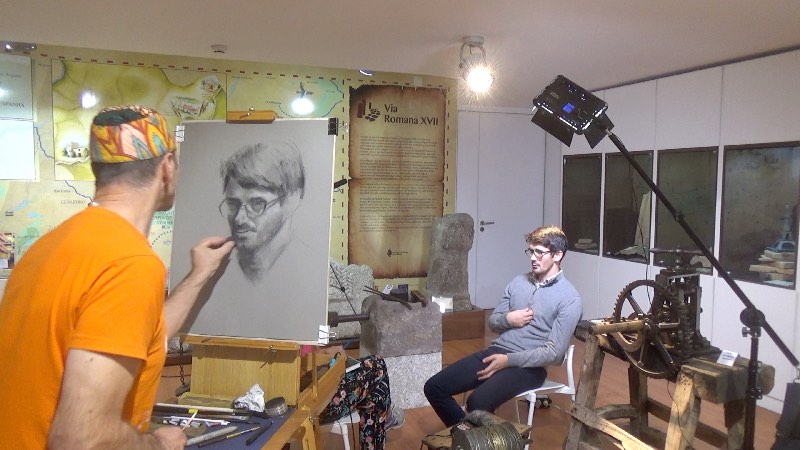 Wilfried had long since finished with the picture, I hadn't even come to the start with my questions when the curfew at the tourist information was already over.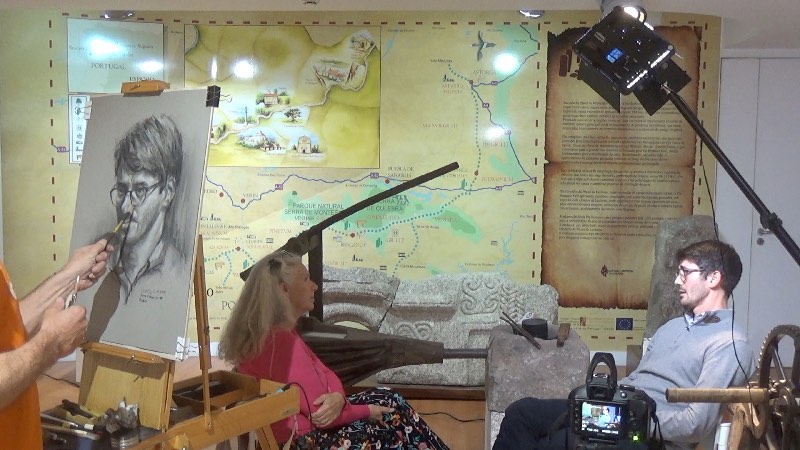 Had we known how much time Pedro had taken for us, we would have even made an oil portrait.
Anyway, we enjoyed the warm welcome of the siblings Pedro and Nina. In the evening Nina dropped by with Diogo, which made us very happy.
Yesterday was also the first day when we saw the sun for a short time. In the night a violent storm came up, which also lowered the temperature. Today it is more uncomfortable than the last days and it is supposed to get colder. So now the jacket time starts here as well. 
With Nina and Pedro we have not only experienced Portrait 99 and 100, but from now on we are united by friendly bonds. Thank you!