[:de]Blogeintrag 3. November 2019
Ich machte mich am letzten Tag des Oktober noch auf den Weg zu einem kleinen Spaziergang durch die Stadt Póvoa de Lanhoso
Mein Ziel war das Rathaus, das wunderschön renoviert dastand. Ich marschierte einfach hinein, ging in den ersten Stock und redete die erste Dame an. Ihr Englisch war nur marginal vorhanden, aber immerhin konnten wir uns so weit verständigen, dass sie für mich in der Touristeninformation anrief und ich erklärte der Dame am Telefon unser Projekt Face Europe. Sie riet mir um 15 Uhr in die Touristeninformation zu kommen, da hätte ihr Kollege dann Zeit für ein Treffen mit uns. 
Also marschierten wir – diesmal gemeinsam (Wilfried ziert sich immer ein bisschen, genießt es aber dann ohnehin) – zur Touristeninformation. 
Pedro erwies sich als der genau richtige Ansprechpartner. Seine Schwester fiel ihm gleich spontan ein und ein Treffen für den nächsten Tag war gleich vereinbart.
Er selbst bot sich für den Tag darauf an, und zwar bei sich im Büro. 
Nina stellte sich als eine total herzliche, offene und lustige Gesprächspartnerin heraus, die vor drei Monaten nach einem mehrjährigen Arbeitsaufenthalt in der Schweiz in ihren Heimatort zurückgekehrt ist.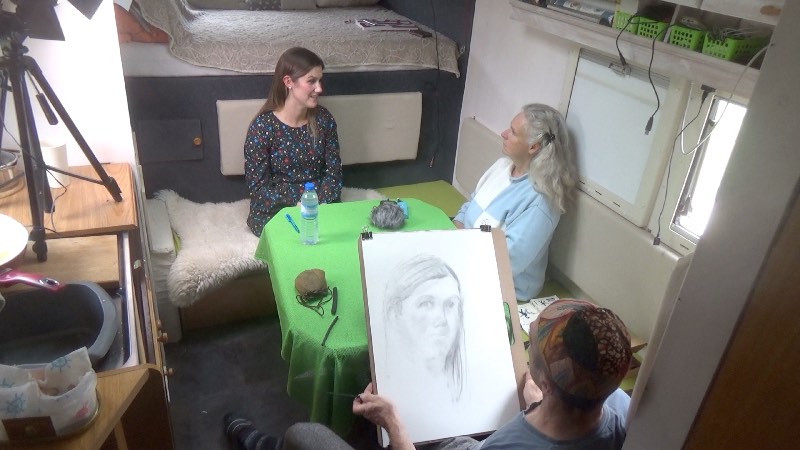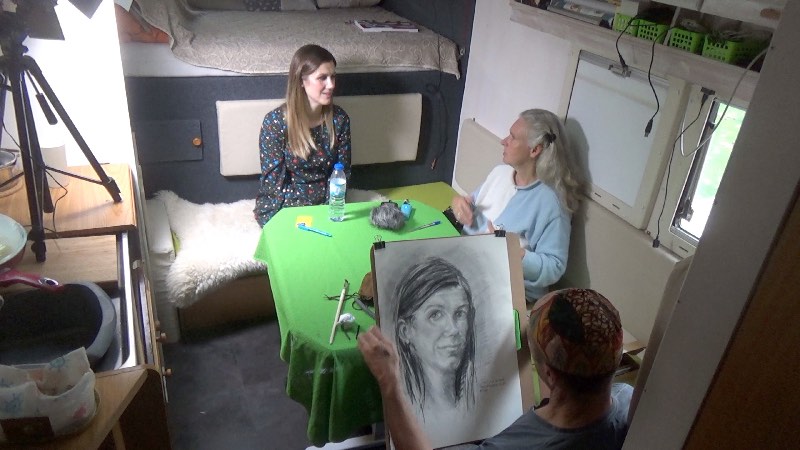 Sie hat einen sechsjährigen Sohn und ihr Mann arbeitet noch in der Schweiz.
Obwohl er ein Universitätsstudium abgeschlossen hat, bekommt er als Ausländer nur Jobs als Bauarbeiter. Das Leben im Ausland ist hart aber wenn man es in Portugal zu etwas bringen will und ein Haus erwirtschaften will, geht das scheinbar nur fern der Heimat. Ninas Sohn Diogo sollte in Portugal mit der Schule beginnen, was der Grund für die räumliche Trennung der Familie ist.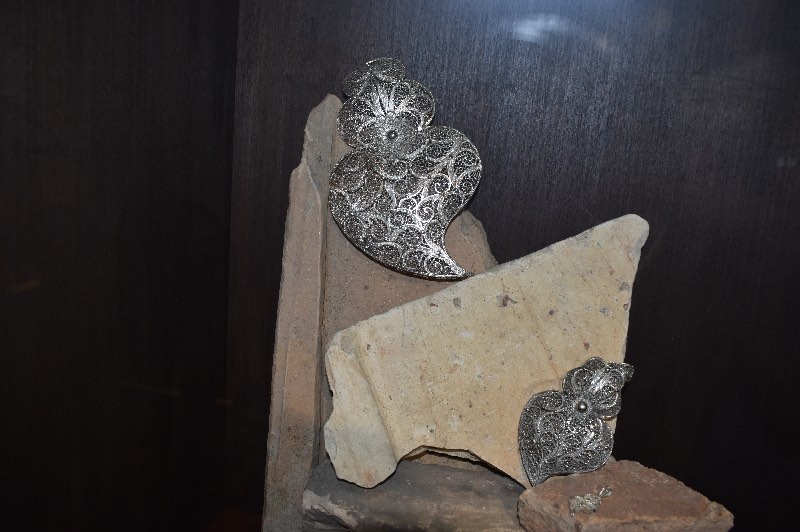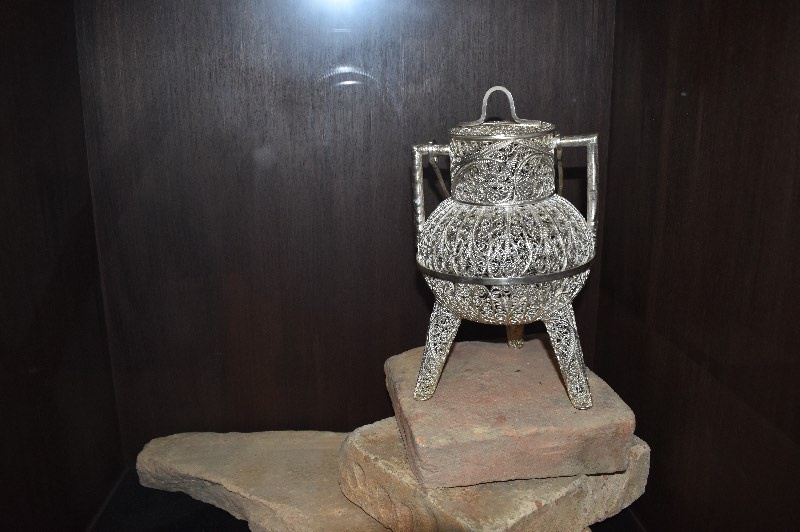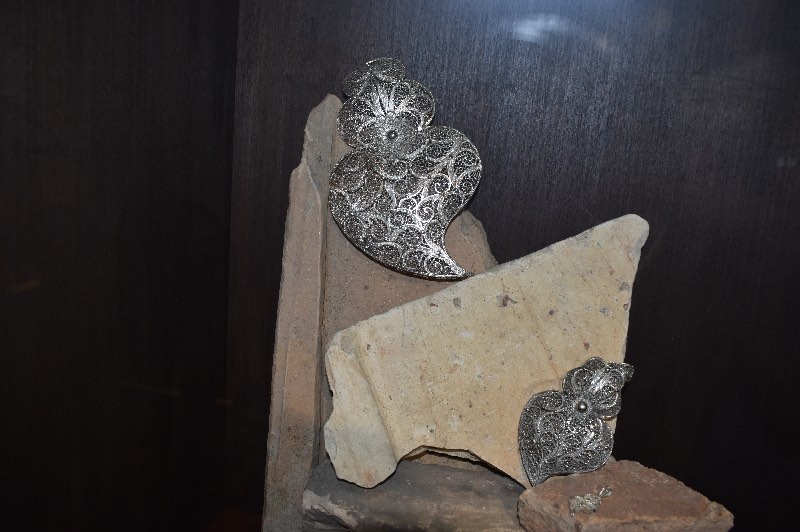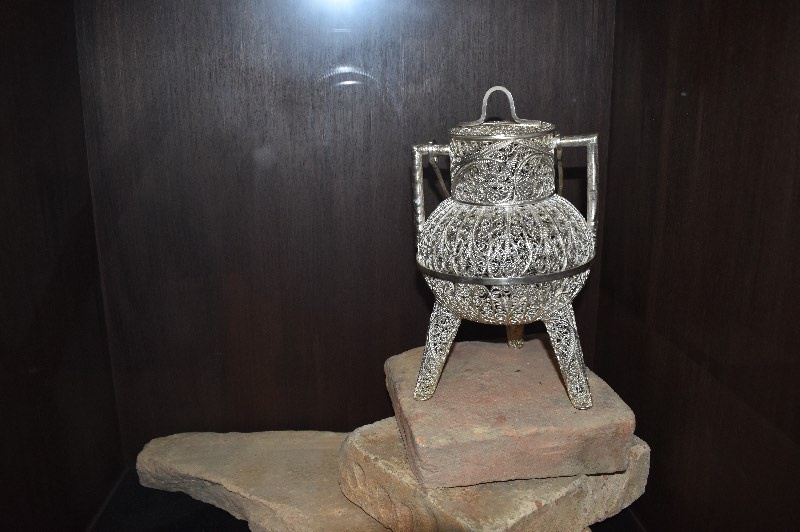 Auch die 100. Face Europe Sitzung war etwas ganz Besonderes. Wir konnten im Museum für filigrane Kunst, die angeblich hier in Portugal ihre Wurzeln hat Pedro zeichnen und interviewen. Wir bekamen auch eine spezielle Führung im Anschluss.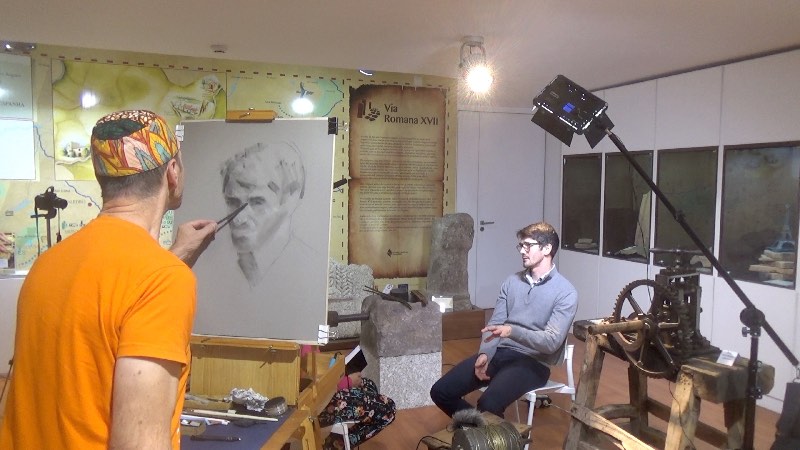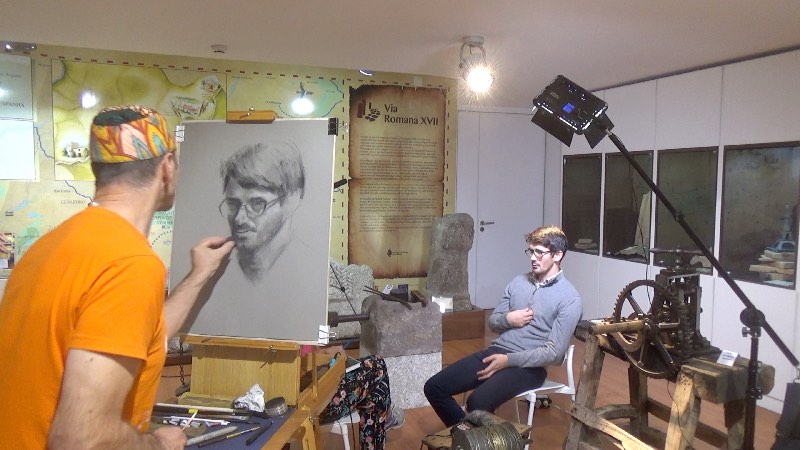 Pedro, den wir anfänglich für wortkarg eingeschätzt hätten, berauschte uns mit seinem Wissen und Redefluss.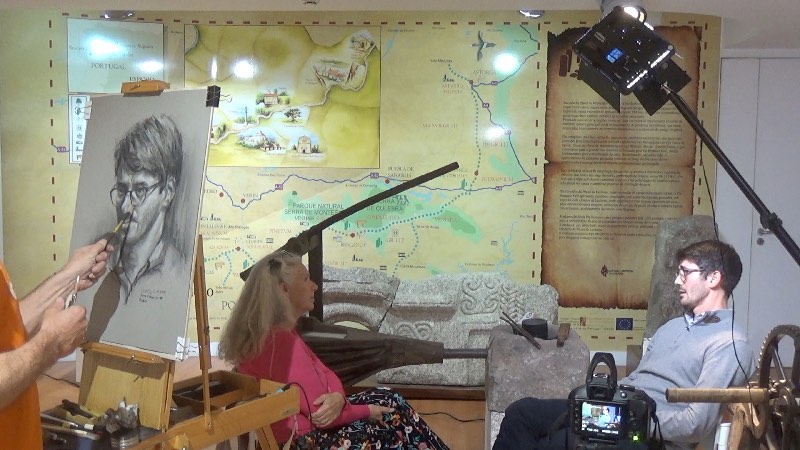 Wilfried war längst mit dem Bild fertig, ich noch gar nicht mit meinen Fragen zum Zug gekommen, als schon Sperrstunde in der Touristeninformation war.
Hätten wir gewusst, wie viel Zeit sich Pedro für uns genommen hat, wäre sich sogar ein Ölporträt ausgegangen. Wir genossen jedenfalls die herzliche Aufnahme der Geschwister Pedro und Nina.
Nina kam am Abend noch einen Sprung mit Diogo vorbei, was uns sehr freute.
Gestern war auch der erste Tag, an dem wir ganz kurz die Sonne sahen. In der Nacht kam ein heftiger Sturm auf, der die Temperatur auch senkte. Es ist heute schon ungemütlicher als die letzten Tage und es soll auch allem Anschein nach noch kälter werden. Jetzt beginnt also auch hier die Jackenzeit. 
Mit Nina und Pedro haben wir nicht nur Porträt 99 und 100 erleben dürfen, sondern verbinden uns ab jetzt freundschaftliche Bande. Danke!
[:en]Blog entry 3 November 2019
On the last day of October I set off for a little walk through the city Póvoa de Lanhoso
My destination was the town hall, which was beautifully renovated. I just walked in, went to the first floor and spoke to the first lady I met . Her English was only marginally available, but at least we could communicate so far that she called the tourist information for me and I explained our project Face Europe to the lady on the phone. She advised me to come to the tourist information at 3 pm, so her colleague would have time for a meeting with us. 
So we marched – this time together (Wilfried is always a bit coy but enjoys it afterwards) – to the tourist information. 
Pedro proved to be exactly the right contact person.
His sister came to him spontaneously and a meeting for the next day was arranged. He offered himself for the following day, at his office. 
Nina turned out to be a totally cordial, open and fun conversation partner, who returned to her home town three months ago after several years of working in Switzerland.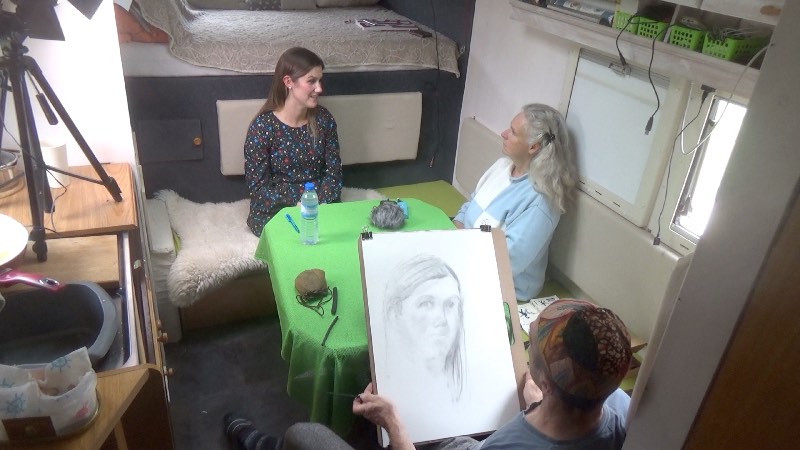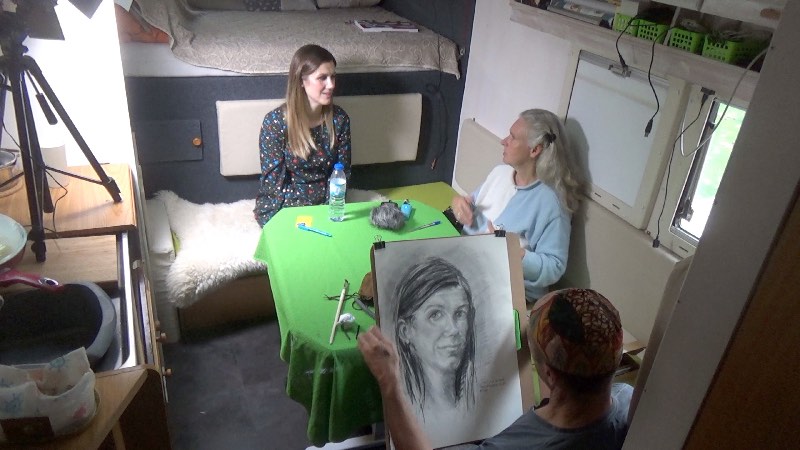 She has a six-year-old son and her husband is still working in Switzerland. Although he has a university degree, as a foreigner he only gets jobs as a construction worker. Life abroad is hard, but if you want to make a difference in Portugal and earn a living in a house, you can only do it far away from home. Nina's son Diogo should start school in Portugal, which is the reason for the spatial separation of the family.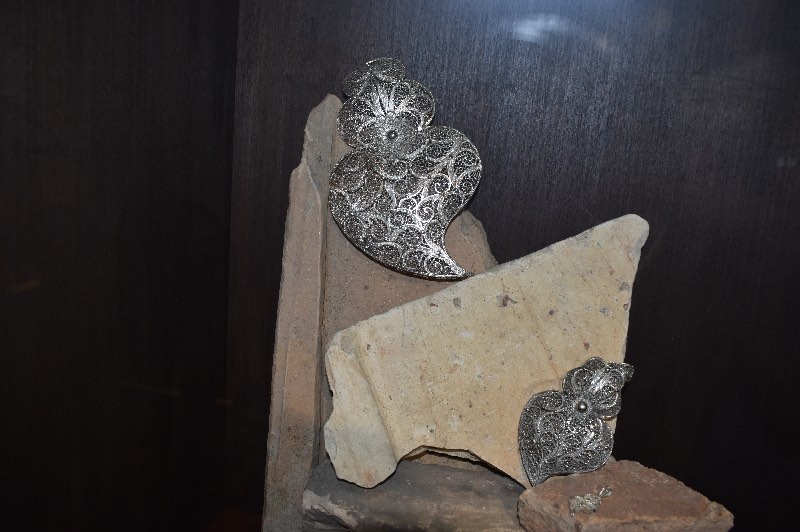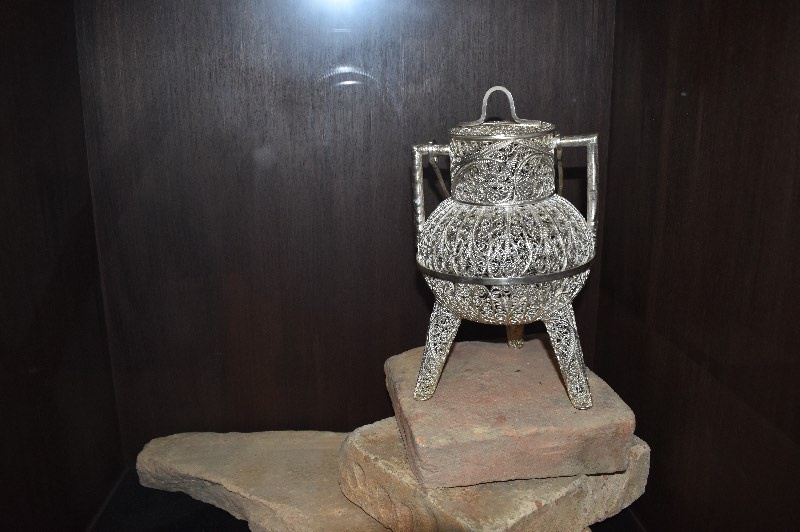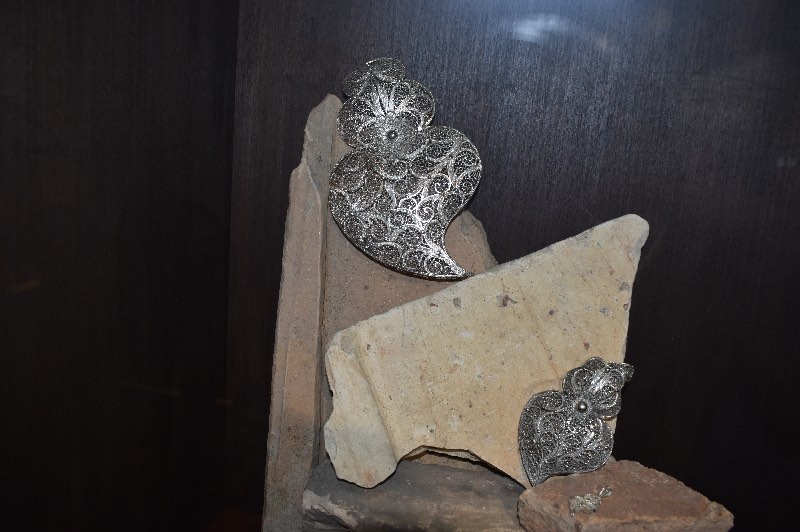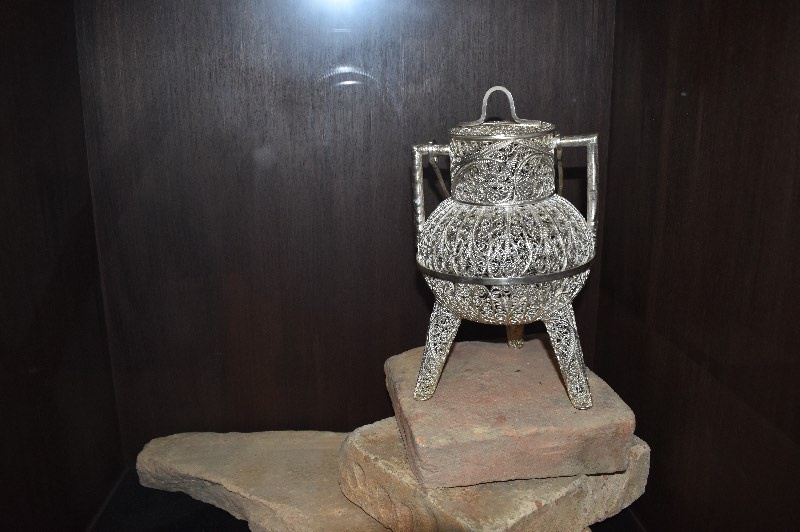 The 100th Face Europe meeting was also something very special.
We were able to draw and interview Pedro in the Museum of Filigree Art, which supposedly has its roots here in Portugal. We also got a special guided tour afterwards. Pedro, whom we initially thought was a shy person, intoxicated us with his knowledge and fluency.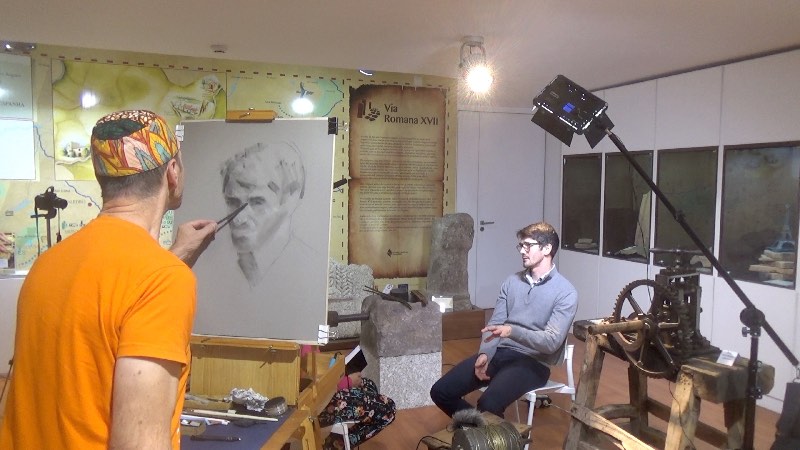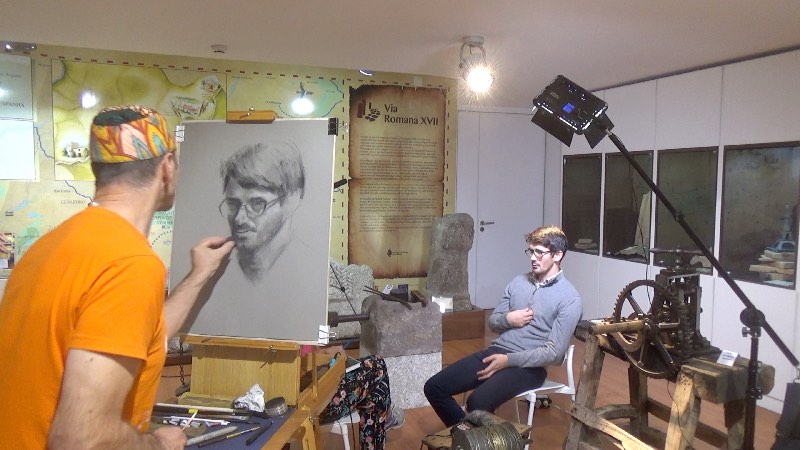 Wilfried had long since finished with the picture, I hadn't even come to the start with my questions when the curfew at the tourist information was already over.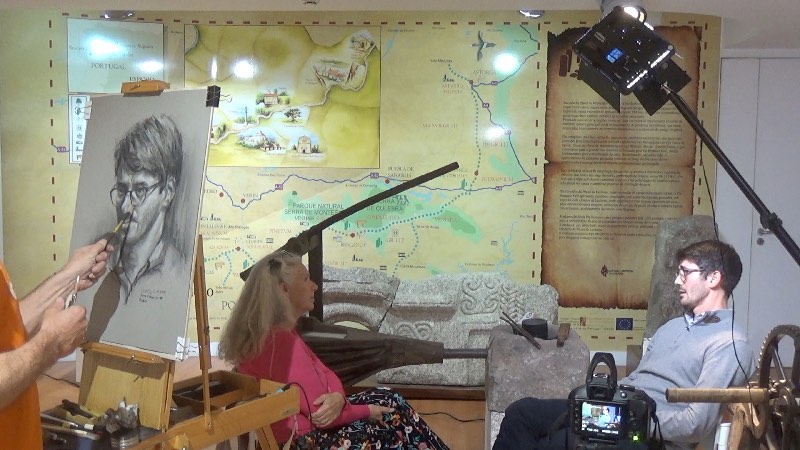 Had we known how much time Pedro had taken for us, we would have even made an oil portrait.
Anyway, we enjoyed the warm welcome of the siblings Pedro and Nina. In the evening Nina dropped by with Diogo, which made us very happy.
Yesterday was also the first day when we saw the sun for a short time. In the night a violent storm came up, which also lowered the temperature. Today it is more uncomfortable than the last days and it is supposed to get colder. So now the jacket time starts here as well. 
With Nina and Pedro we have not only experienced Portrait 99 and 100, but from now on we are united by friendly bonds. Thank you!
[:]