Blog entry 9. 11. 2019
We used the wonderful amenities with electricity and supply and disposal including WLAN in Póvoa de Lanhoso until Tuesday noon
For the trip through the Douro valley sunshine would have been so beautiful again. 
We arroces Mesão Frio in only about 80 km distance. The roads were so steep that the brakes got hot and we had to take a break 3 km before our destination so that the tires didn't start to burn. A lonely place directly at the Douro compensated for the exhausting tour.
Kilometres only 80 but a day of mountain tours. Tight curves and steep ascents and descents, even though through beautiful landscapes should be only the practice drive for the next day. 
The Douro valley, cradle of the port wine and also otherwise Full of all kinds of fruits (olives, oranges, figs, Khaki, apples, cherries,…) presented itself to us the next morning (Wednesday, 6.11.2019) with drizzle.
To cross the river we took the next bridge towards the west side in Peso da Régua and "strolled" uphill and downhill to Cinfães along the southern bank. The first wine tastings on the way seemed too glamorous for us, but then, well, unfortunately there were no more coming. Pego da Régua markets the port wine centrally and also the museum is there. The wine villages after it lay close on  steep terrain and many small gardens were scattered over the slopes. The houses were partly stuck to the slope and did not show much wealth. The golden autumn could only be imagined. The vine leaves were already very dark or already fallen off.
Nevertheless, every now and then a sunbeam got lost between the rain showers and there was a lot to photograph. But there was no place to even think about stopping. No parking place, not even a wider road to stop at all. No vantage points along the way. One can only drive there. And that endlessly. But when we left the Douro and turned to a low-ranking road to the next main road, the curves became even tighter, the steepness increased again and I trembled what would happen if we had another breakdown, because this is an area where the "fox says good night".
We didn't see the fox but a group of goats walked leisurely on the road and didn't care at all about any figures on 4 or 6 wheels (to explain our Big Fredi is on the road with 6 wheels).
Up to our next parking place in Arouca we had created again just about 80 km and also Wilfried was exhausted after this day. Arouca would have had a waterfall to offer, but we would have probably only reached it swimming and swimming against the stream is not so funny. We could already see from the car that the landscape here is beautiful. 
The next morning we woke up and were surprised: it was raining. But after the first 30 km we went on the faster main road 1, also called IC2. Sometimes it was a two-lane expressway, so it got a faster travelling. 
Our distance on Thursday from Arouca to Coimbra was already 120 km. On the bank of the Mondego River opposite Coimbra there is a parking place for campers. And there we joined many other campers.
We were one of the few colour spots among white camper vans. The district is called Santa Clara, like my eldest daughter.
A pedestrian bridge led us on Friday in bright sunshine into the center of Coimbra. A supposedly pulsating university town with many young people and excellent cheap restaurants.
But most of the people we saw were tourists and the restaurant we picked was mediocre and expensive. 
We noticed a shop that reminded us of a library, all in gold. However, the "books" turned out to be fish cans, which are very tastefully arranged with dates from 1942 (beginning of the canning factory) and different contents and colours. A very dear saleswoman offered us tastings, which were very appealing to us. The prices were also made of gold and we were not inspired to buy.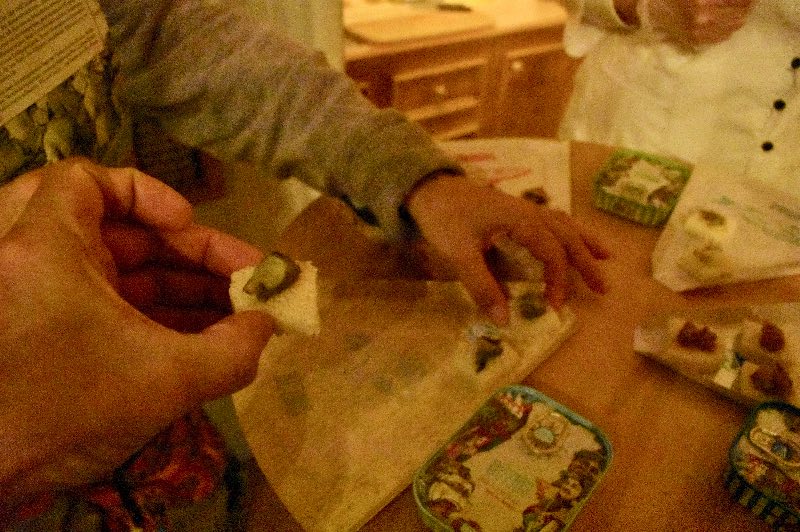 We visited two museums: the city museum and the national museum. The city museum had a few portraits to offer, but was not as productive as the national museum. Old excavations 3 floors under the entrance with old Roman walls. And then 3 floors up we went. 
On every floor one is always sent on the right way by museum employees. Very interesting from a historical point of view, not enough for Wilfried when it comes to portraits. Some very good sculptures and the building complex as a whole were very impressive. 
This morning the sky was grey again. It had completely forgotten how beautiful the sun was yesterday. 
We left Coimbra this Saturday morning and are now in Nadadouro at Foz do Arelho, which was a 130 km drive. 
There we wanted to portray Ricardo already in spring, but he had appointment problems and we couldn't wait another week. Now he has arranged to meet us tomorrow and we are looking forward to seeing him again. 
When we landed today at our place and greeted our German neighbour Christian, the sun actually appeared and I went for a walk. Along the lagoon of Obidos I walked until the sun went down. It always feels so good to move after a day in the car.