[:de]Blogeintrag 20.11.2019
Wir sind bis gestern am Strand von Porto Covo gestanden, sowohl Luise als auch Jonas aus Deutschland wurden porträtiert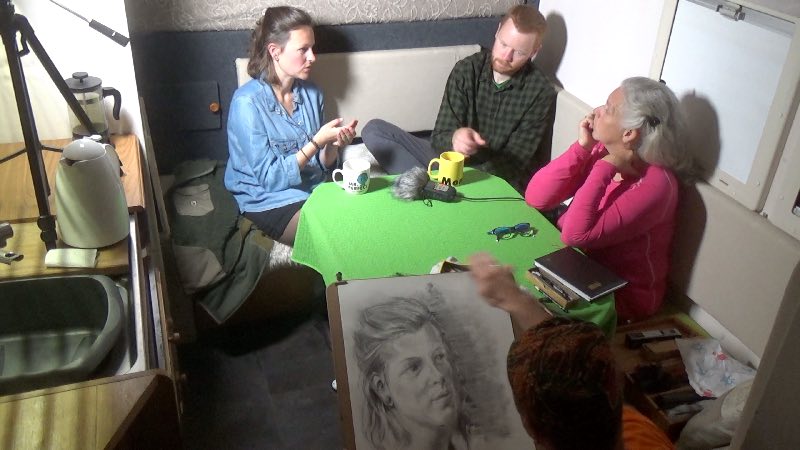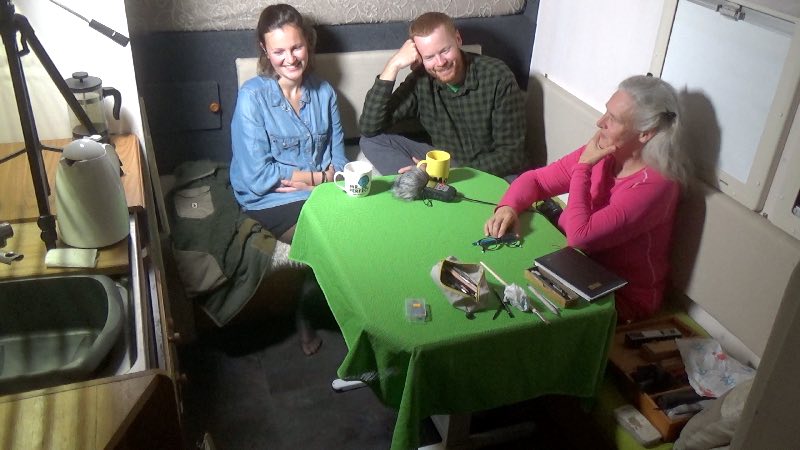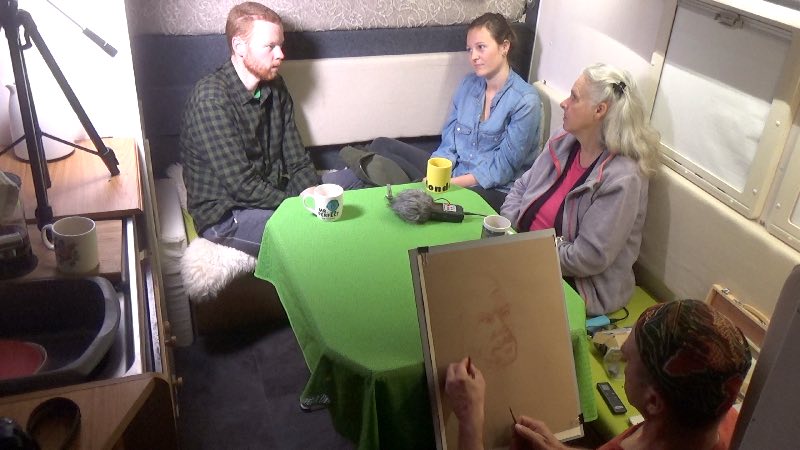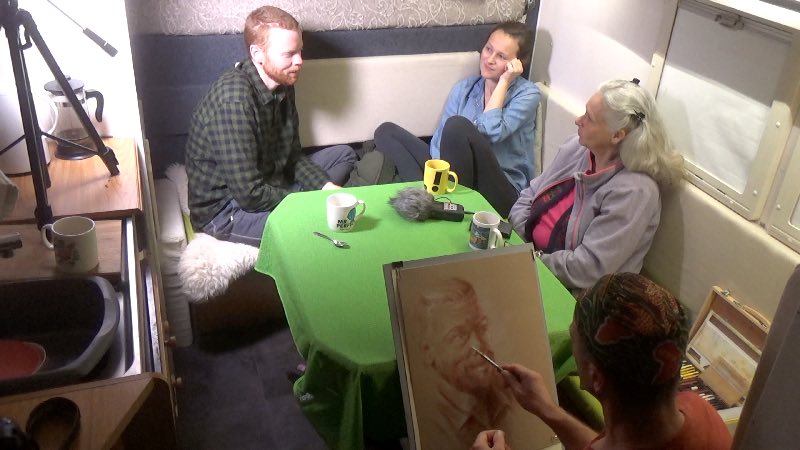 Das Wetter war wesentlich besser als prognostiziert, somit ist immer Platz für positive Überraschungen. Der Regen tobt sich in der Nacht aus und die Tage sind sonnendurchflutet mit mehr oder weniger Wind.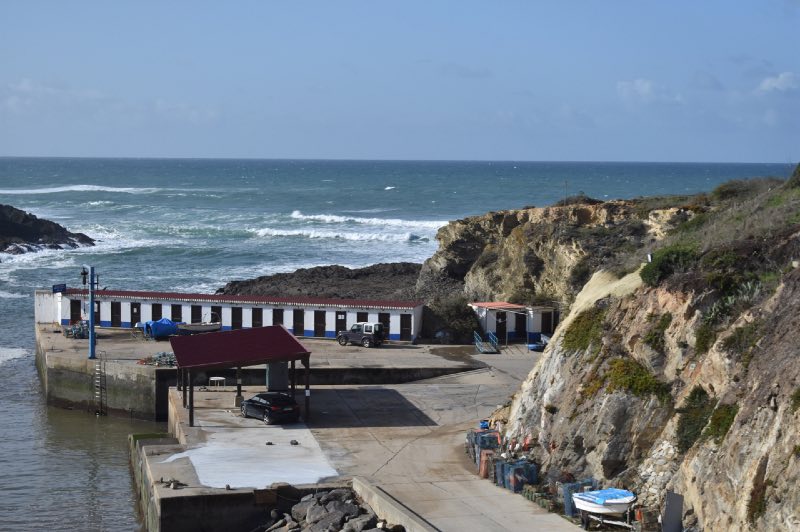 Gestern haben wir dann anderen Reisenden unseren Stellplatz frei gemacht und sind an den einsamen Strand von Odeceixe (unaussprechlicher Name, wunderbare Umgebung) weitergereist. 65 km, ein kurzer Zwischenstopp zur Ver- und Entsorgung in Odemira. Jetzt im Winter ist es unbeschreiblich schön und ruhig hier.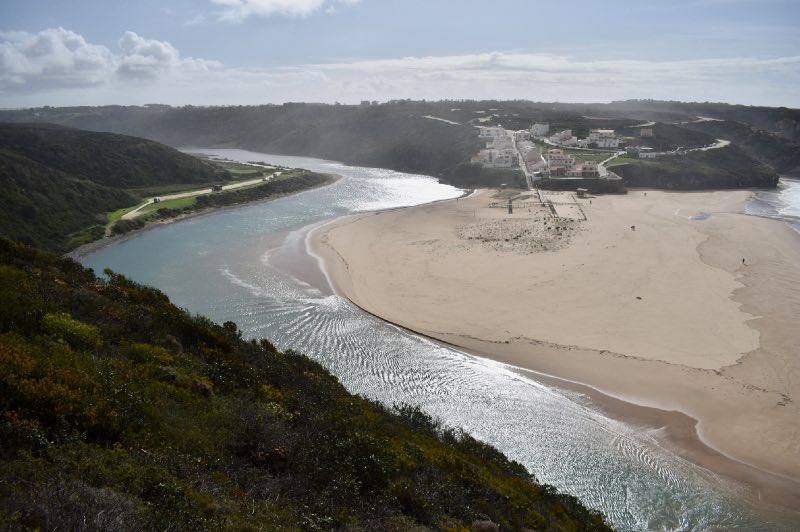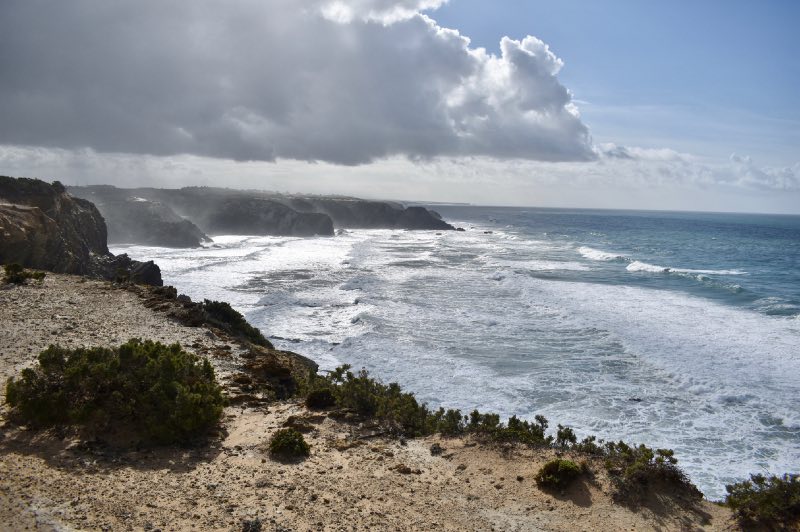 Wir wollen gar nicht so viel Phantasie aufbringen und uns die Strände im Sommer vorstellen. Es muss fürchterlich sein. Jetzt, um diese Zeit sind wir noch nie von der Polizei verjagt worden. Zur Hauptsaison im Juli und August könnte man nicht so entspannt reisen.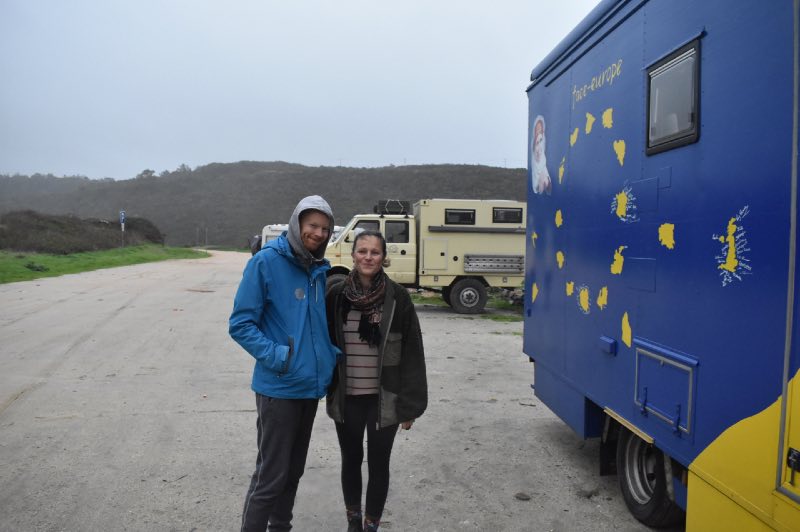 Gerade eben habe ich Wilfried gefragt, ob er auch schon neugierig ist darauf, wo wir den Winter verbringen werden und ob wir auch wieder an einem Platz 2 Monate bleiben werden wie letztes Jahr in Valencia. Eine Zeit lang bleiben wir sicher noch in Portugal. Es ist ein sicheres und wunderschönes Land. 
Pedro und Isa sind mittlerweile in Lagos angekommen. Das ist nur mehr 40 km entfernt und liegt schon an der Südküste, aber immer noch am Atlantik. Erst in Algeciras geht der Atlantik in der Meerenge von Gibraltar in das Mittelmeer über. Bis dahin ist es noch ein weiter Weg und viele Buchten wollen ausgekundschaftet werden. [:en]Blog entry 20.11.2019
Until yesterday we stood on the beach of Porto Covo, both Luise and Jonas from Germany were portrayed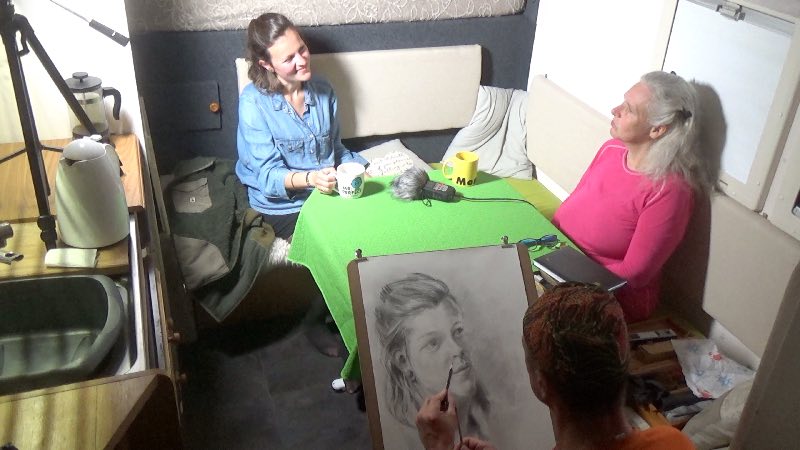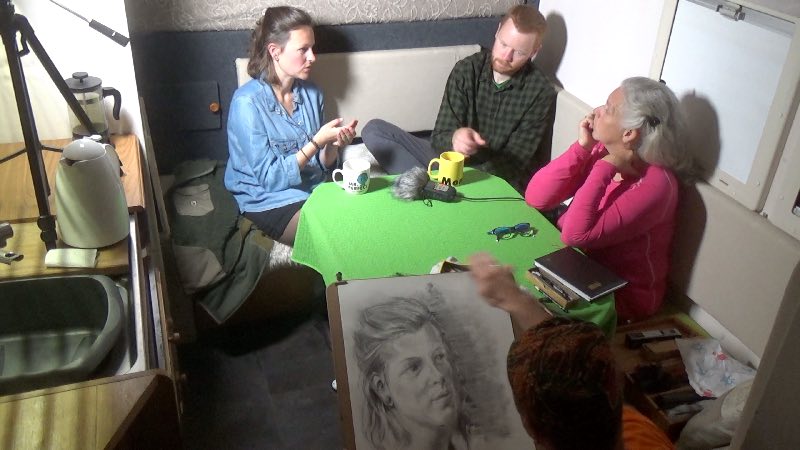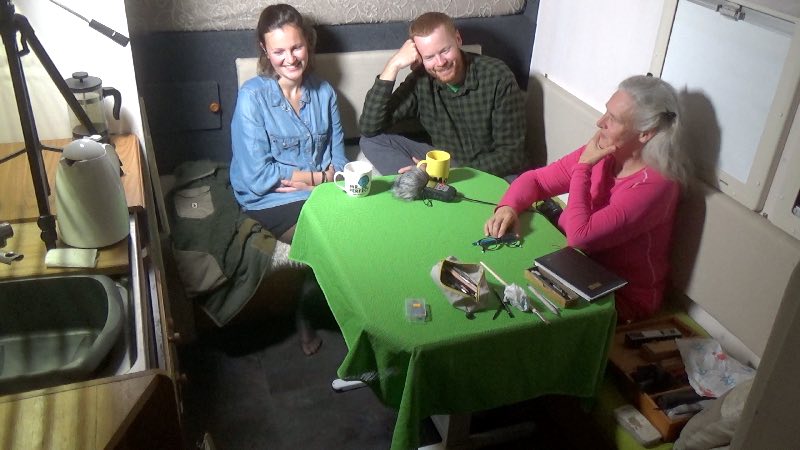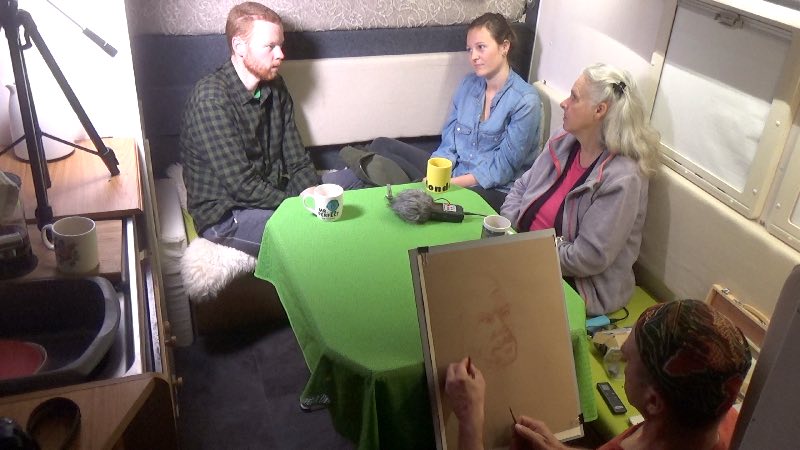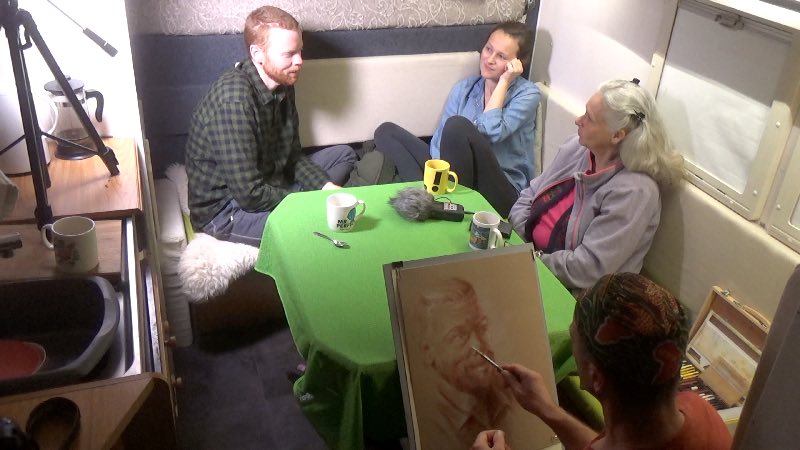 The weather was much better than predicted, so there is always room for positive surprises. The rain rages in the night and the days are sun-flooded with more or less wind. 
Yesterday we cleared our place for other travellers and traveled to the lonely beach of Odeceixe (unpronounceable name, wonderful surroundings). 65 km, a short stop for supply and disposal in Odemira. Now in winter it is indescribably beautiful and quiet here.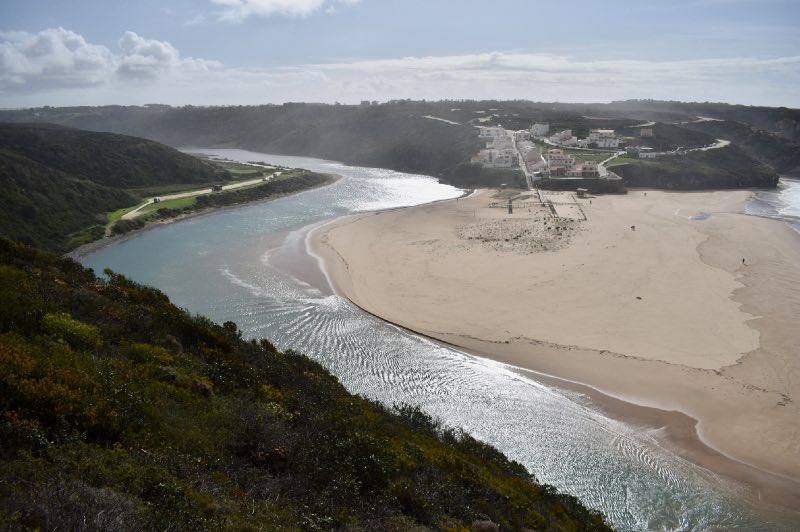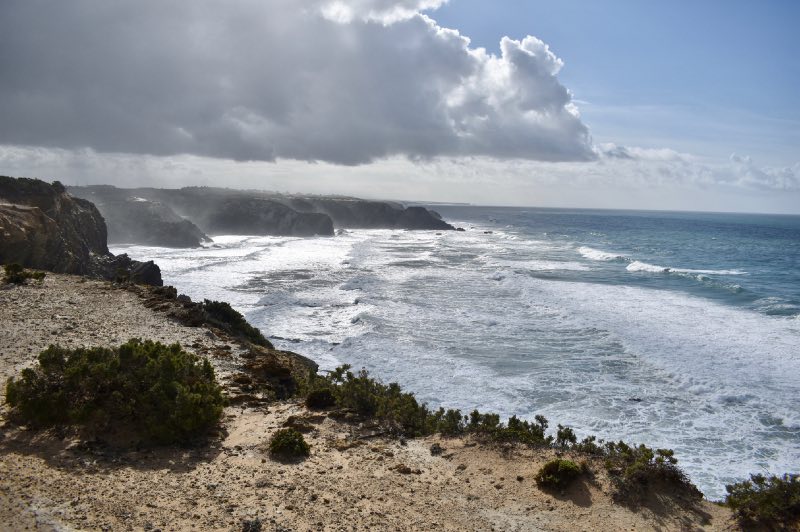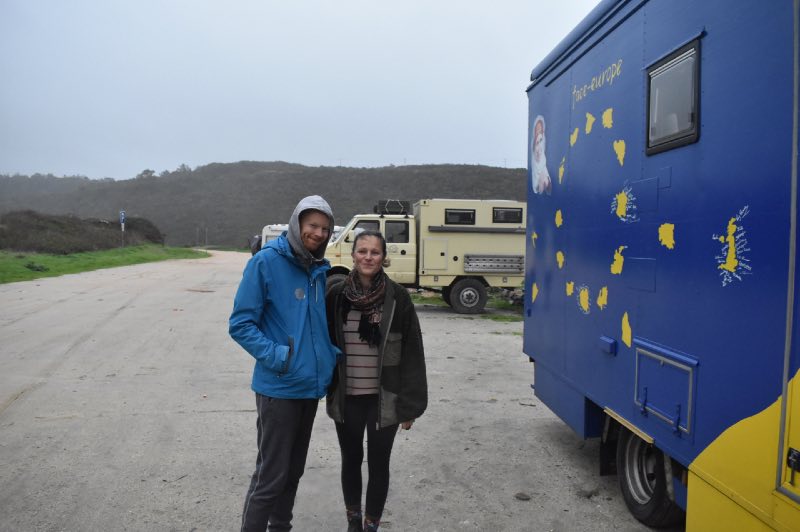 We don't want to have so much imagination and imagine the beaches in summer. It must be terrible. Now, at this time, we have never been chased away by the police. During the high season in July and August one could not travel so relaxed. 
Just now I asked Wilfried if he is curious about where we will spend the winter and if we will stay at the same place for 2 months as last year in Valencia. For a while we will stay in Portugal. It is a safe and beautiful country. 
Pedro and Isa have meanwhile arrived in Lagos. This is only 40 km away and is already on the south coast, but still on the Atlantic. Only in Algeciras the Atlantic passes in the Strait of Gibraltar into the Mediterranean Sea. Until then it is still a long way and many bays want to be explored. [:]