[:de] Blogeintrag 27.11.2019
Gestern haben wir überraschend noch einmal
 

Besuch von Luise und Jonas bekommen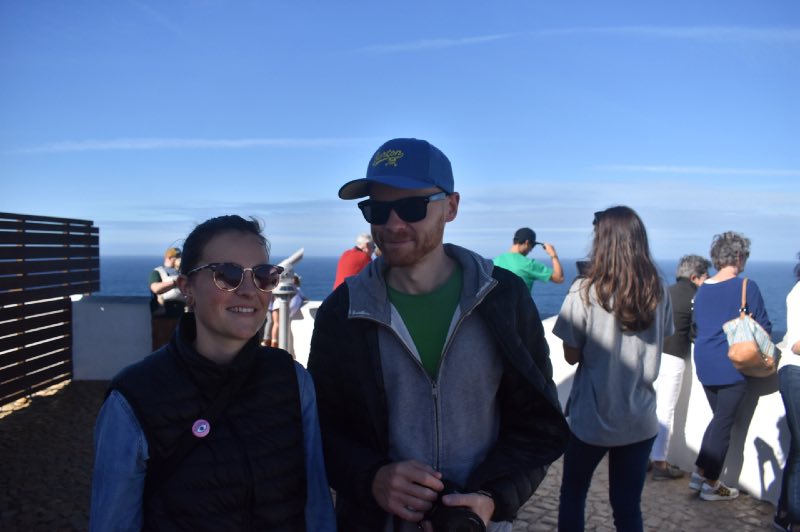 und die Gelegenheit für einen gemeinsamen Spaziergang zum Leuchtturm nach Cabo de São Vicente genutzt.
Es war nur mehr etwa einen Kilometer bis zur sogenannten "Last sausage before America" und dem großen, schönen Leuchtturm, der schön renoviert und eingebettet in Tourismusbuden dasteht wie eine Festung in der rundum tosenden Brandung.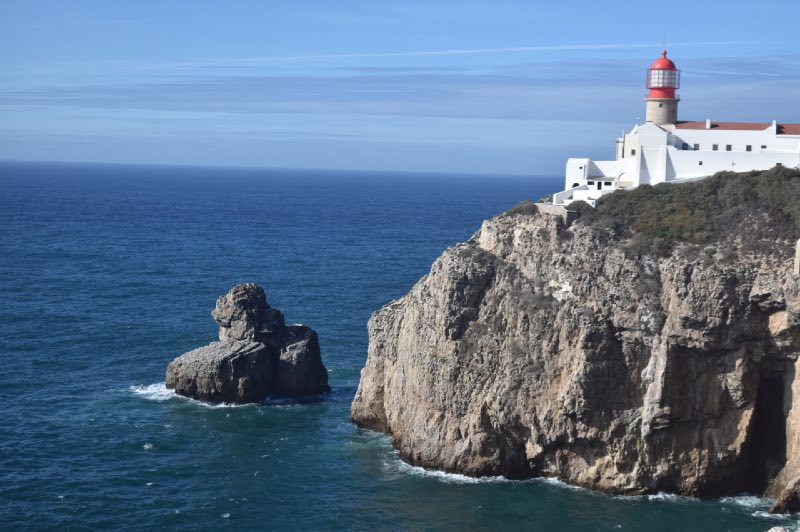 Furchterregend muss es dort sein, wenn ein wirklicher Sturm tost. Gestern offerierte sich die Klippe rundum mit blauem Himmel, guter Sicht und recht harmlos.
Für das gemeinsame Mittagessen wärmte Luise ihre Spaghetti auf und ich unseren Gemüsereis und wir aßen jeder von überall. So ein Gemeinschaftsessen ist etwas ganz Feines. Es schmeckt noch besser, tut gut und wärmt die Seele. Besonders mit so positiven und liebenswürdigen jungen Menschen wie den Beiden. 
Sie reisen nun nach Lagos weiter und dann Richtung Spanien, von wo aus sie nach Afrika übersetzen wollen.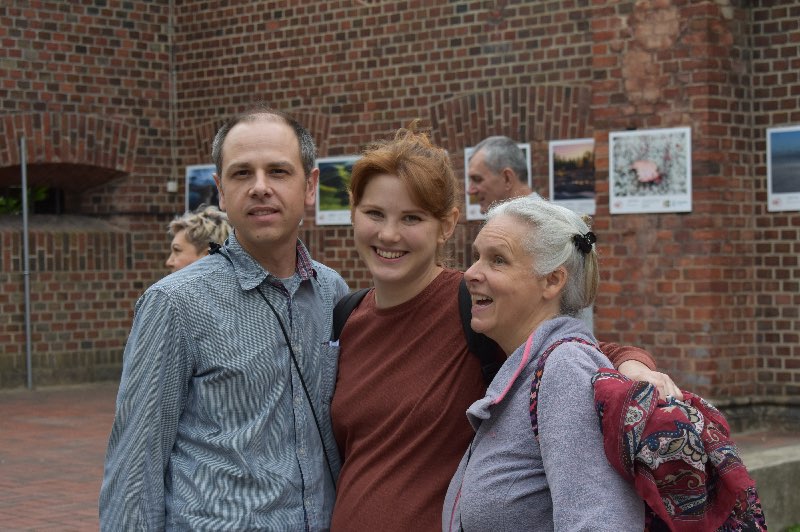 Wir hatten gestern Abend dann noch eine  Videokonferenz mit unseren russischen Freunden und konnten auch Mariana, deren 3 Monate altes Baby life erleben. Die Familie wachsen zu sehen ist ein besonderes Privileg für uns, zumal mir das mit meiner eigenen Familie so sehr versagt bleibt, was mich immer wieder traurig macht. 
Meine Enkelin Leah ist heute 4 Monate alt. [:en]blog entry 27.11.2019
Yesterday we surprisingly got another visit from Luise and Jonas and the opportunity for a common walk to the lighthouse at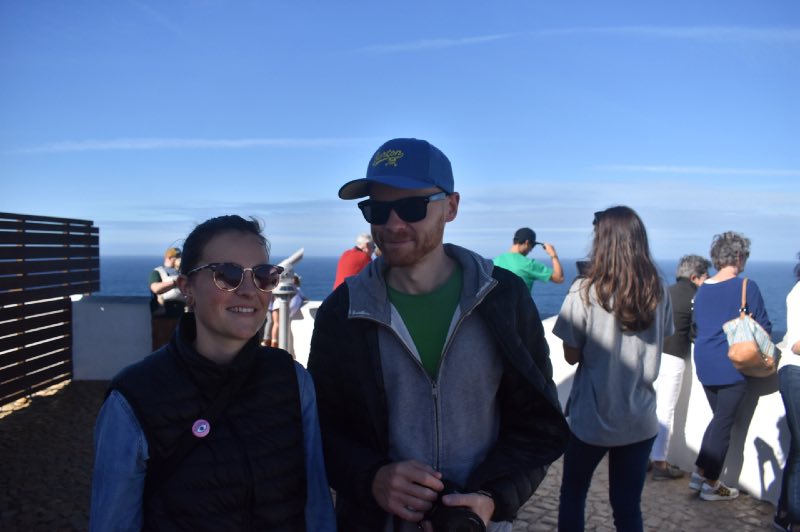 Cabo de São Vicente. It was only about one kilometre to the so-called "Last sausage before America" and the big, beautiful lighthouse, which was beautifully renovated and nestled in tourist stalls and stands like a fortress in the roaring surf.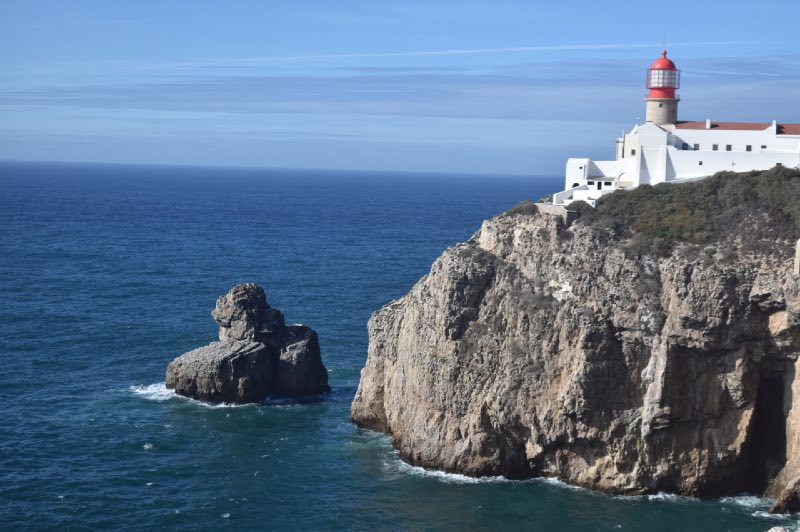 It must be frightening there when a real storm roars. Yesterday the cliff offered itself all around with a blue sky, good visibility and being quite harmless.
For lunch, Luise warmed up her spaghetti and I our vegetables and rice and we ate something from everything. Such a communal meal is so very special. It tastes even better, does good and warms the soul. Especially with such positive and kind young people as the two of them are. 
They now travel on to Lagos and then to Spain, from where they want to travel to Africa. 
Yesterday evening we had a videoconference with our Russian friends and could also experience Mariana, their 3 months old baby live. Watching the family grow is a special privilege for us, especially as I am so denied my own family, which makes me sad again and again.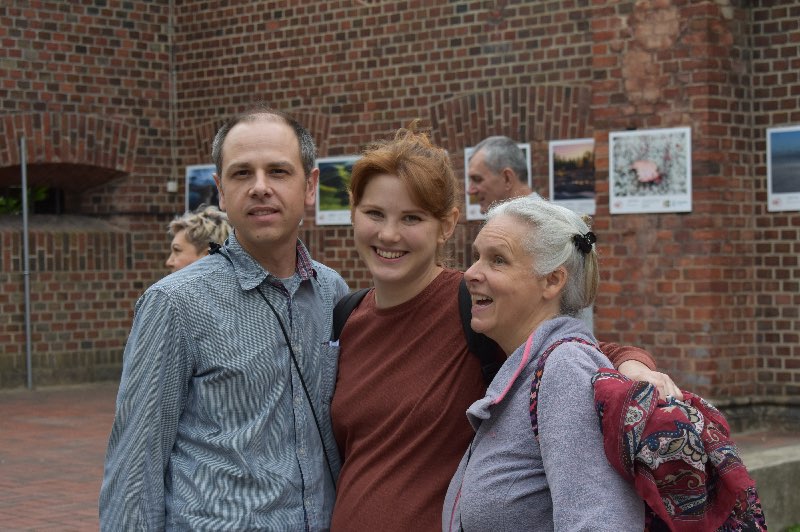 My granddaughter Leah is 4 months old today. [:]