blog entry 27.11.2019
Yesterday we surprisingly got another visit from Luise and Jonas and the opportunity for a common walk to the lighthouse at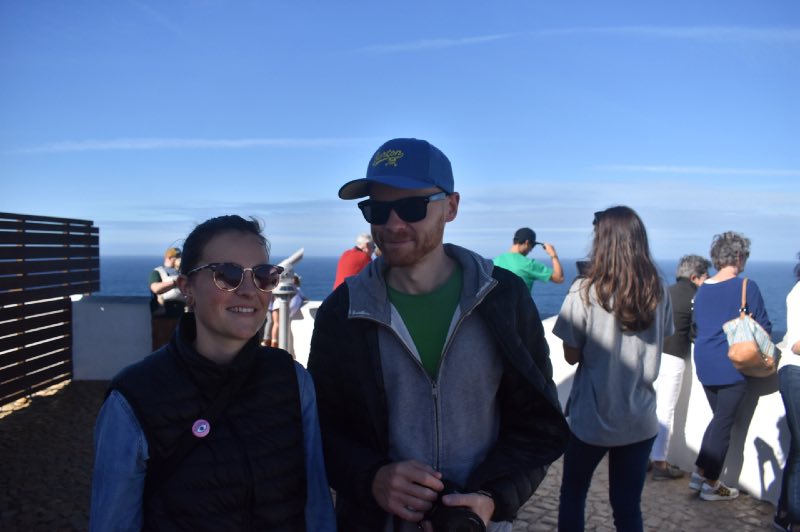 Cabo de São Vicente. It was only about one kilometre to the so-called "Last sausage before America" and the big, beautiful lighthouse, which was beautifully renovated and nestled in tourist stalls and stands like a fortress in the roaring surf.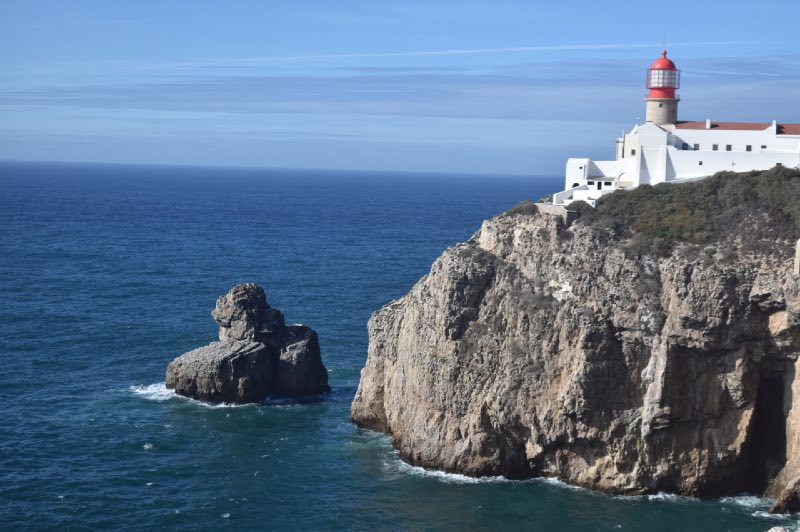 It must be frightening there when a real storm roars. Yesterday the cliff offered itself all around with a blue sky, good visibility and being quite harmless.
For lunch, Luise warmed up her spaghetti and I our vegetables and rice and we ate something from everything. Such a communal meal is so very special. It tastes even better, does good and warms the soul. Especially with such positive and kind young people as the two of them are. 
They now travel on to Lagos and then to Spain, from where they want to travel to Africa. 
Yesterday evening we had a videoconference with our Russian friends and could also experience Mariana, their 3 months old baby live. Watching the family grow is a special privilege for us, especially as I am so denied my own family, which makes me sad again and again.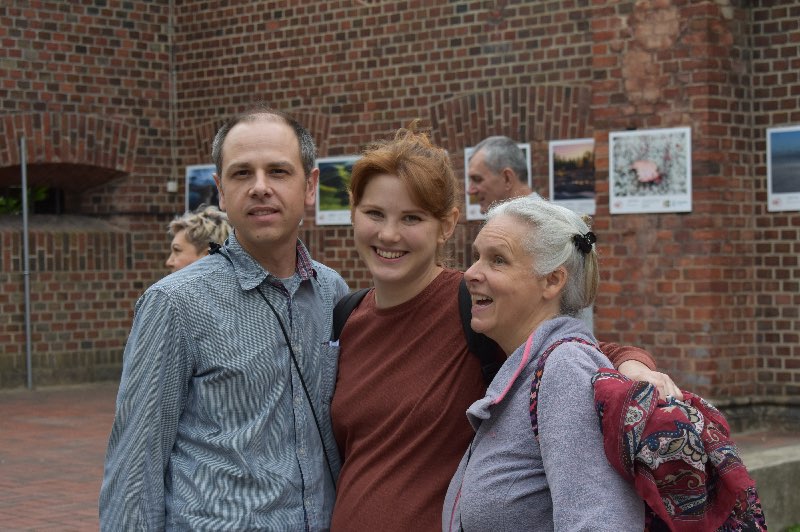 My granddaughter Leah is 4 months old today.