Blog entry 25.1.2020
After a longer break and my short trip to Austria we are now back on the track
The day after my arrival in Lagos we celebrated the farewell of our dear friend Nic, whom we met in Poland in summer. He left the next day for a 5 week trip to Thailand, Vietnam and Cambodia and said goodbye with a Face Europe portrait.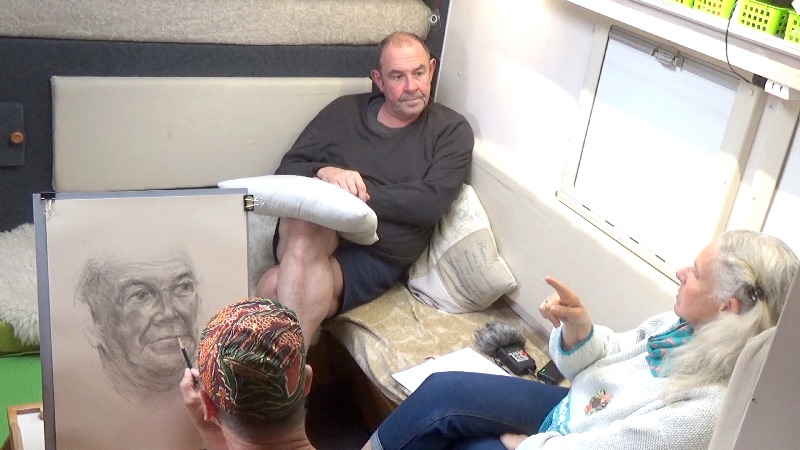 The walk to the cultural center of Vila do Bispo was worth it and draws circles. 
After Rosario's portrait on Tuesday, her friend Monica could also give us the pleasure.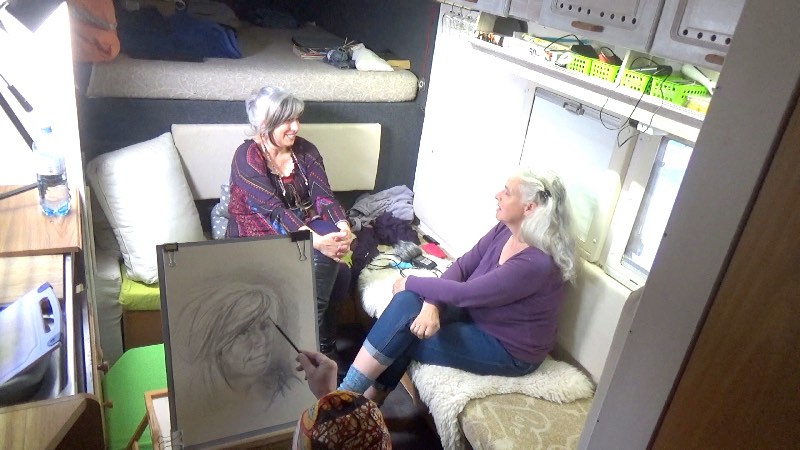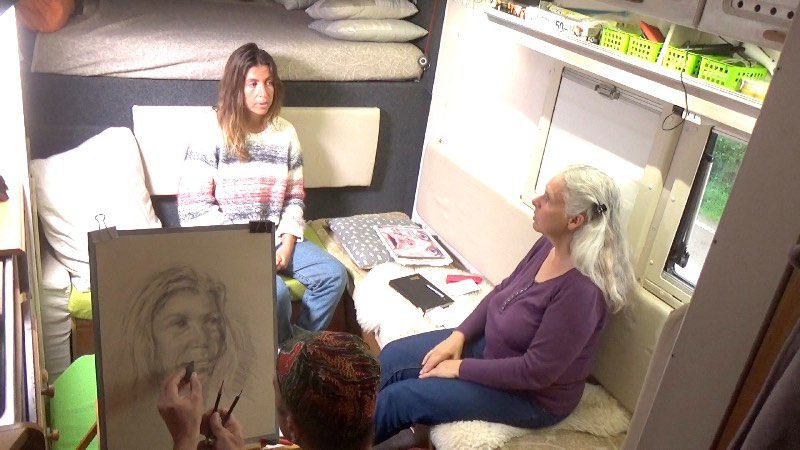 Exciting impressions and future perspectives like permaculture and travelling made the time seem much too short. Again and again we meet people whose curiosity to learn something new and whose joy of life is contagious. 
Today we still get to know Carla.