Blog entry 29.1.2020
All 5 women we have portrayed in the last few days are concentrated power women
Rosario and Monica are good friends and both do Reiki. Monica has bought a piece of land that she wants to cultivate with permaculture. It is a piece of intact earth and without electricity, water or other signs of civilization: like a white spot. Unspoilt and re-labelled. 
Monica immediately introduced us to her mother, who is bubbling over with life energy.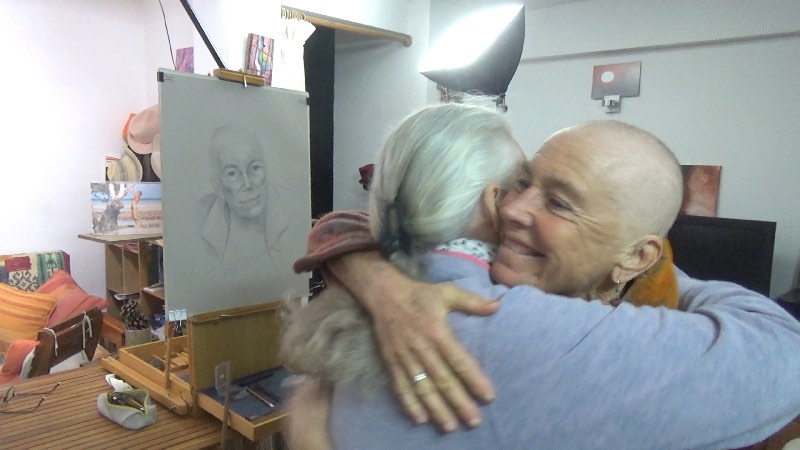 In between came Carla, the hiking guide, to tell us about her experiences with nature and people.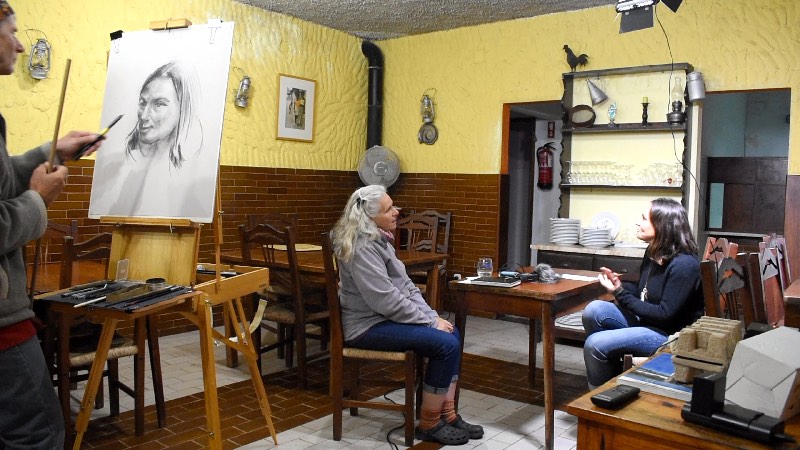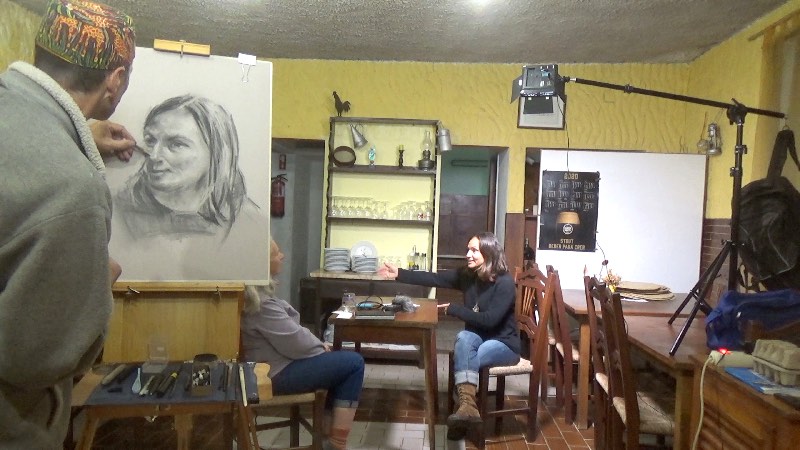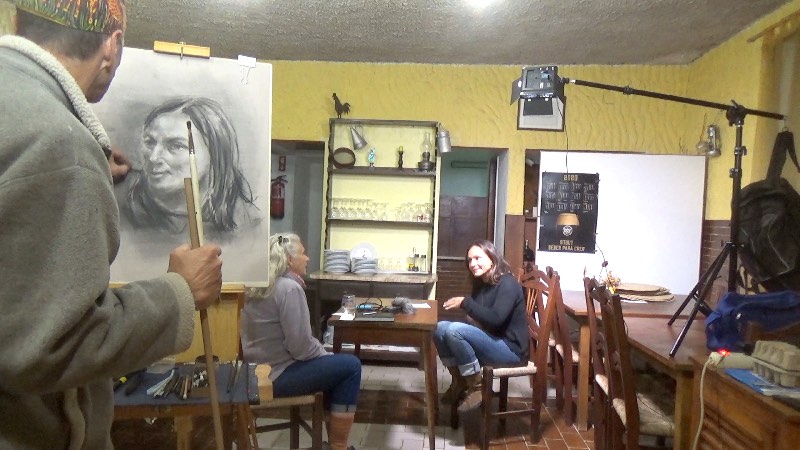 Carla has a small one-woman company as a hiking guide and lives with her 14-year-old son Miguel at the Praya do Beliche. This is one of the two big surf beaches of Sagres. There are 2 (currently closed) restaurants and a stand up paddling, surfing and diving school. One of the restaurants belongs to Carla's mother. After the Face Europe portrait of Carla we were invited by her mom to a delicious bean soup and dinner.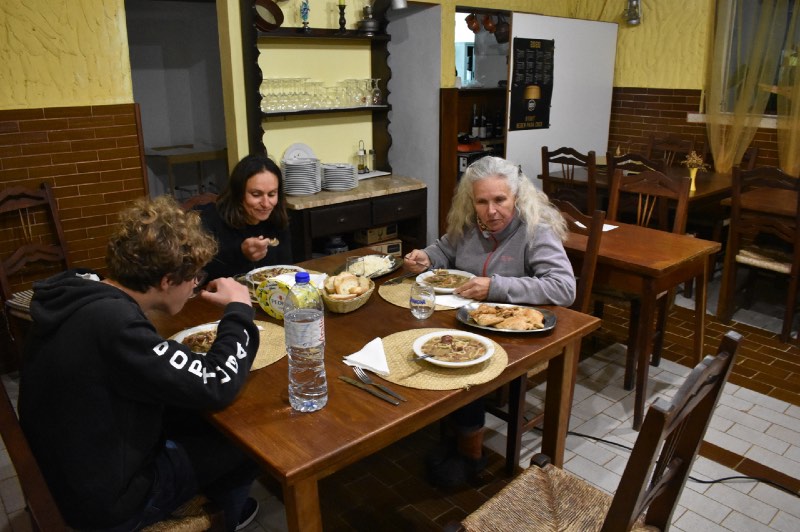 I got the recipe for the soup today as well as a lot of beans.
They are the basis for the soup but also as seeds for pole beans for cultivation in Austria. 
The next morning Carla showed us her huge garden with different niches for her various plants.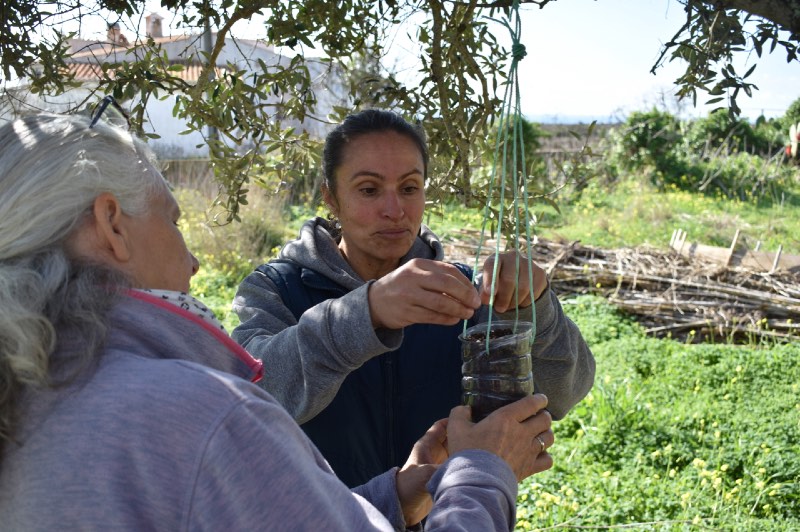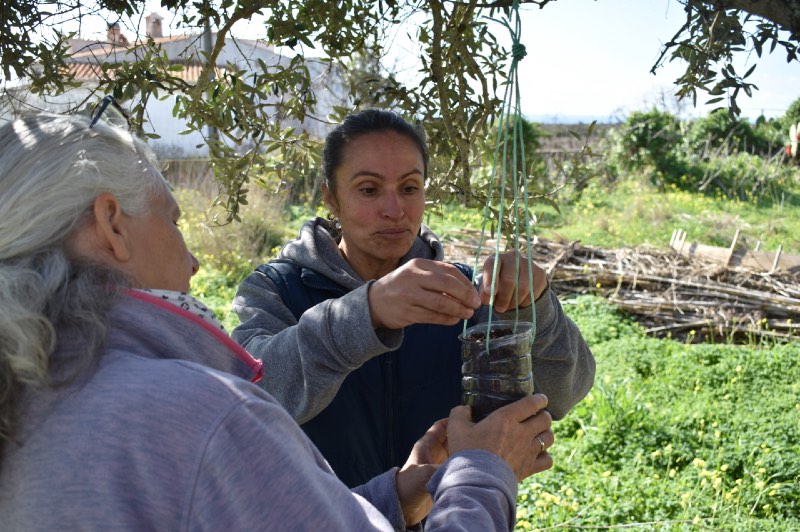 It was already noon when we could tear ourselves away from her beautiful garden and drove to Lagos to Paulinha (Monica's mum). She invited us to her house, where we made ourselves comfortable in a very small space. It is always a very special honour for us when we are allowed to visit someone in private. This is not a matter of course and we are especially grateful for it.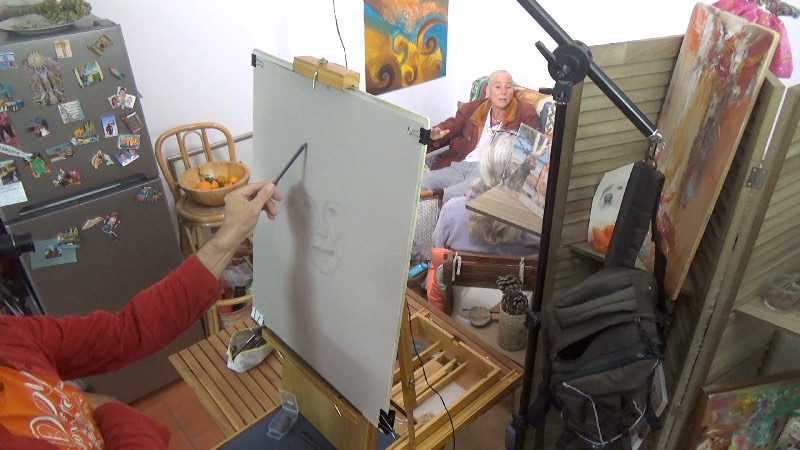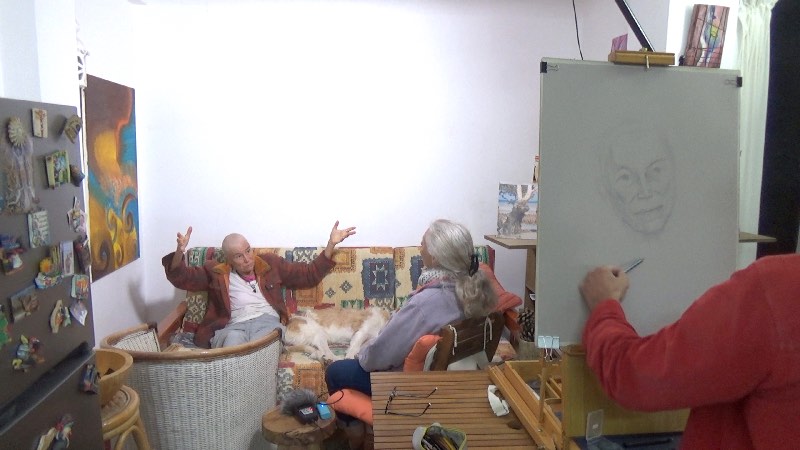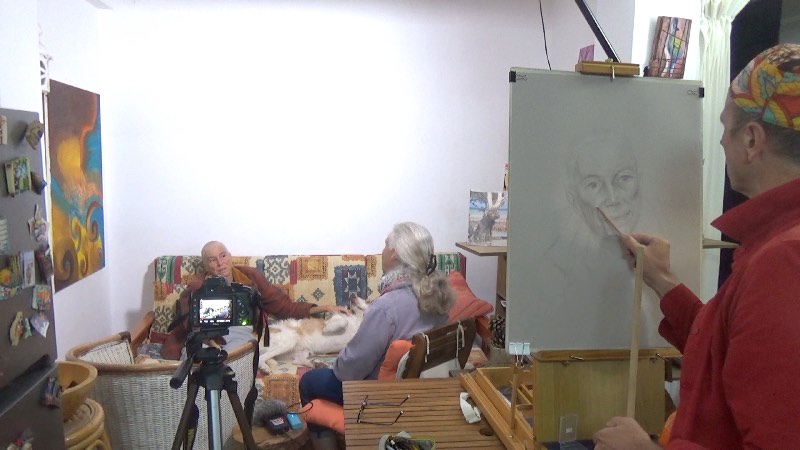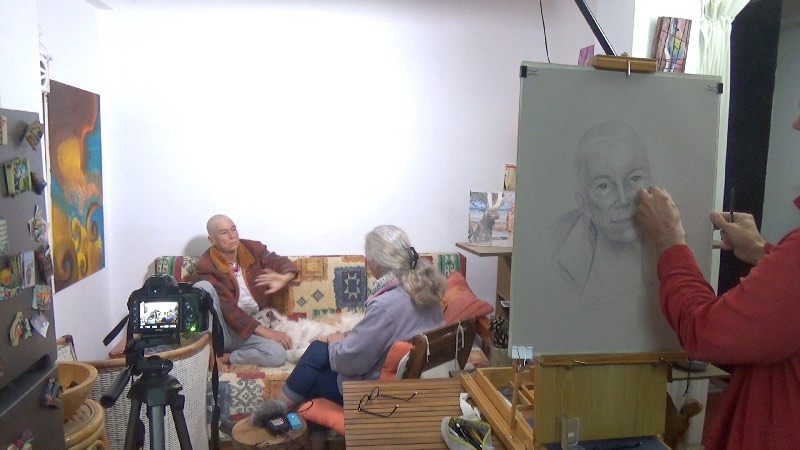 Then after 2 nights in Lagos and a nice walk during the day between we went back to Sagres to the beach of Beliche.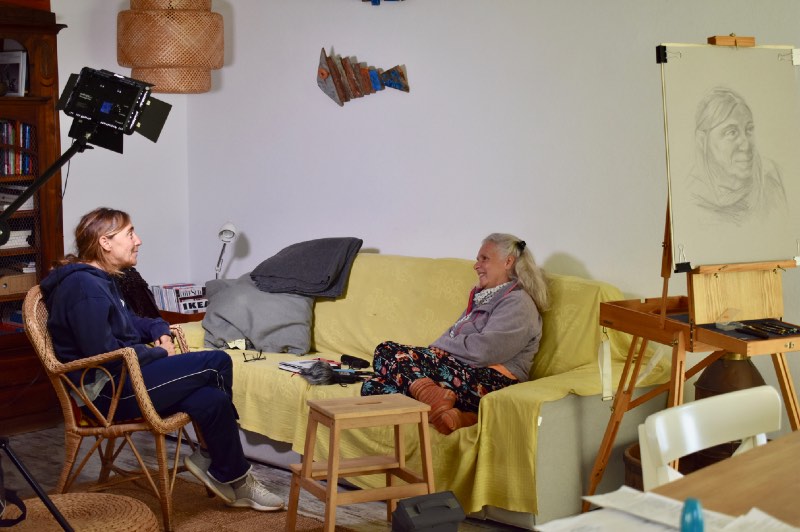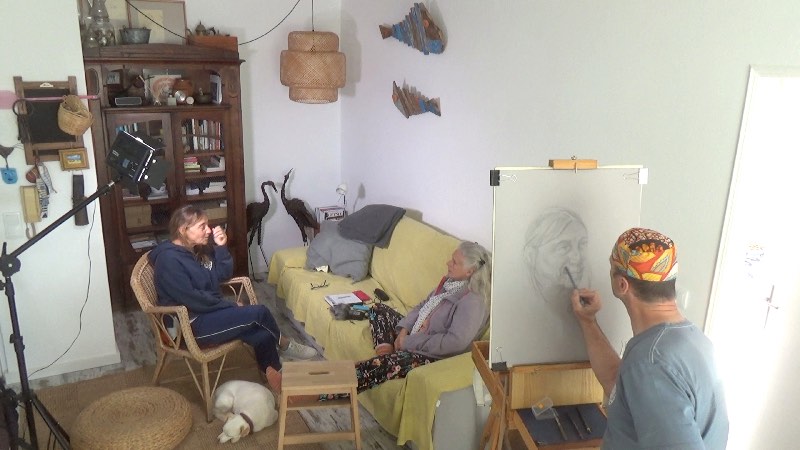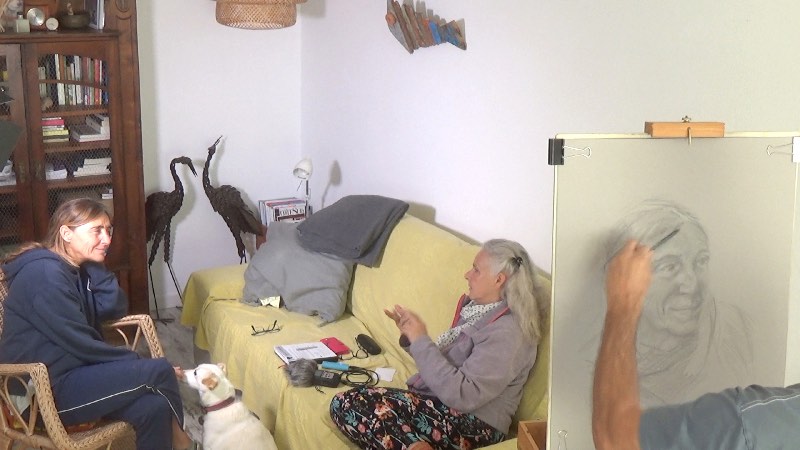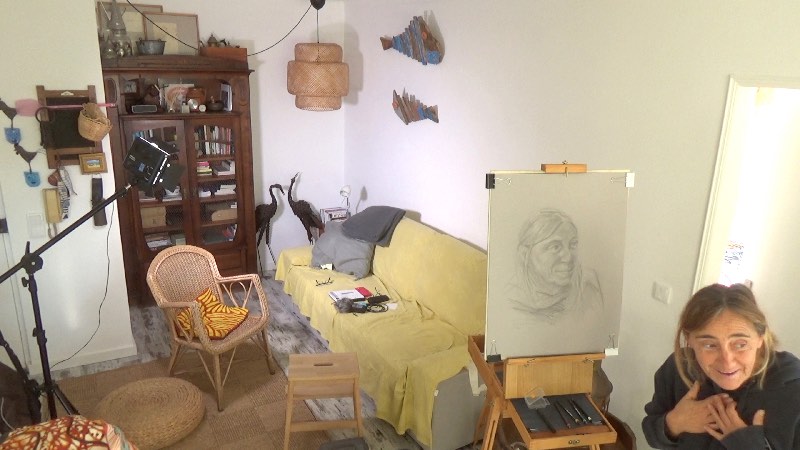 Helena, Carla's friend, who is also her neighbour, was portrayed yesterday in her house and we were allowed to spend the night in front of the restaurant at Carla's mum's private parking lot again. It's a good feeling not to be chased away by the GNR ((National Police) because this is a private property and we have permission to stay here with sea view.
During the day I ventured down to the surf beach, countless concrete steps, some of them slippery and covered with sand, I went down to the sandy beach, lined with steep cliffs and caves. Here, nature shows its violence at the rock formations and the constantly rolling waves. It is also the music of the sound of the sea that accompanies us day and night. 
Tomorrow we will set off again.