Blog entry 5.12.2019
Lagos on foot was not so breathtaking,
the old town touristically opened up as just everywhere. I allowed myself an ice cream. And that in December, because it is so hot. In the city rain changed with sunshine every minute. And in one of these rain breaks I granted myself an ice cream. Pedro contacted us and we made an appointment for Sunday to portray Isa. She is the 9th person now from Portugal.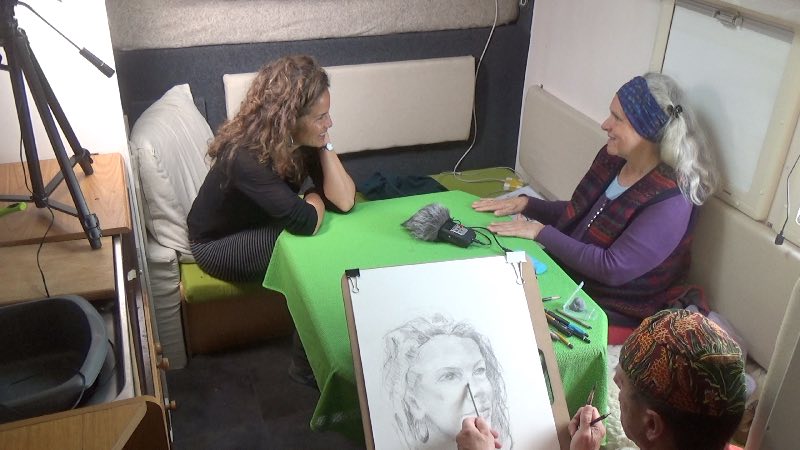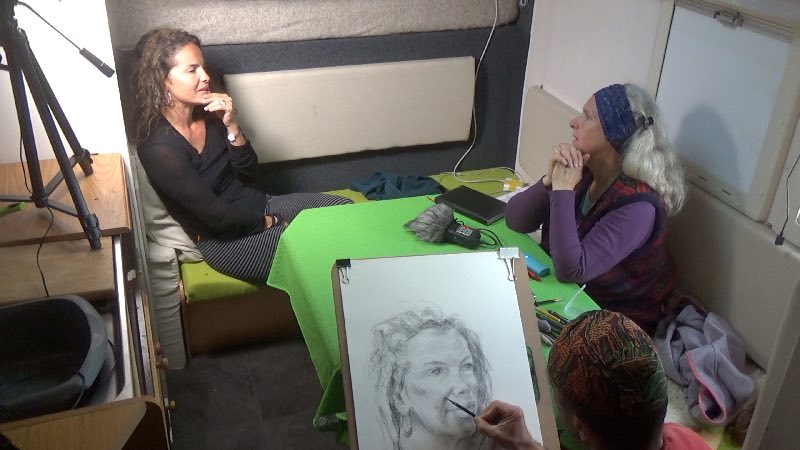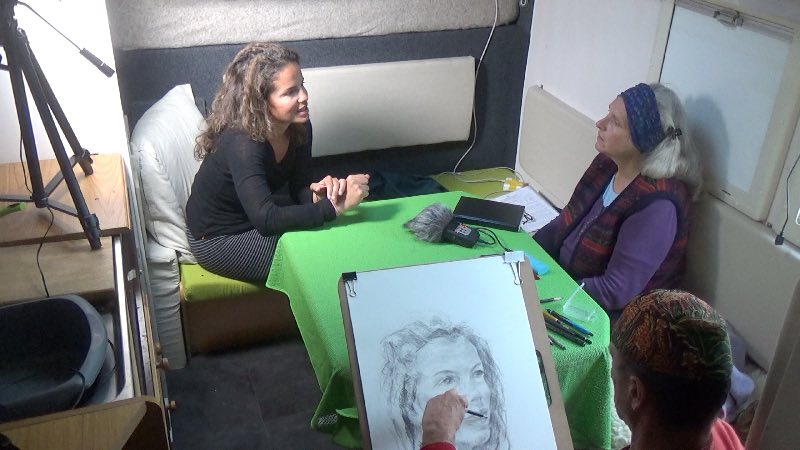 Her stories were very personal. Living together in a motorhome with 2 children is surely many times more difficult than only for us 2 persons. And we had been able to practice for a long time before we started our great journey. We admire Isa and Pedro how they manage this in their motorhome. 
After the Face Europe meeting we had agreed with Leroy, Kady and Nicholas to meet at a picnic spot north of Vila do Bispo to cook and eat together.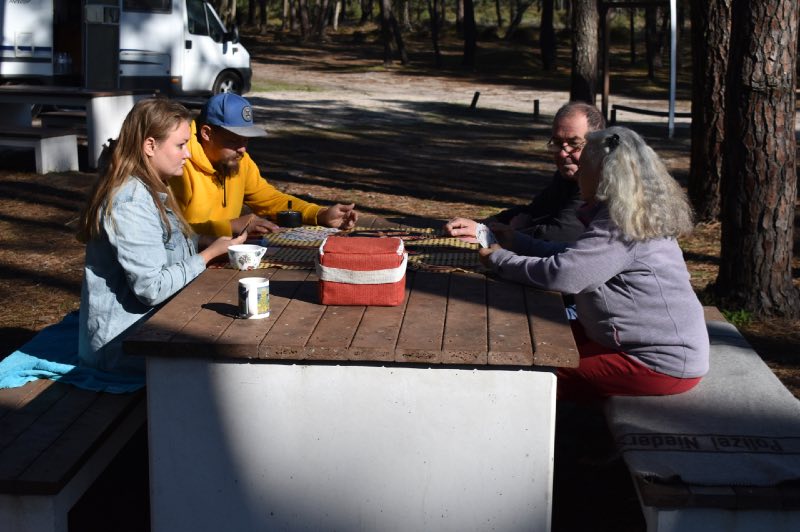 The next day we spent together at this fine place, the only movement I managed was a 5 km long walk. Every now and then – especially when you are together almost all the time – you just need a break. That's good and gives everyone the chance to be a little bit by himself. 
Since yesterday we are now together with 3 other cars and their drivers: Markus, Werner (alias Simon) and Christian. All three are Upper Austrians and we get along quite well. Their great place, which they discovered, they have not only revealed to us, but this afternoon we all drove here to spend the evening at the campfire.
The place has not been discovered in Park4night, but nevertheless also by the Swiss Christoph, who has been here for some time in his tent. 
The place should be ideal for the next days, because it is totally in the sun and is unseen from the street behind a small wood. And the next days are only sunny. Our battery will be especially happy about that.