[:de]Blogeintrag 5.12.2019
Lagos zu Fuß war jetzt nicht so atemberaubend,
die Altstadt touristisch erschlossen so wie halt überall. Ich gönnte mir ein Eis. Und das im Dezember, weil es so heiß ist. In der Stadt wechselten Regen mit Sonnenschein im Minutentakt. Und in einer dieser Regenpausen vergönnte ich mir dann ein Eis. Pedro kontaktierte uns und wir vereinbarten für Sonntag einen Termin um Isa zu porträtieren. Sie ist die 9. Person nun aus Portugal und ihre Ausführungen waren sehr persönlich. Das Zusammenleben in einem Wohnmobil mit 2 Kindern ist sicher um ein Vielfaches schwieriger als nur für uns 2 Personen. Und wir hatten doch lange üben können bevor wir unsere große Reise antraten. Wir bewundern Isa und Pedro, wie sie das in ihrem Wohnmobil schaffen.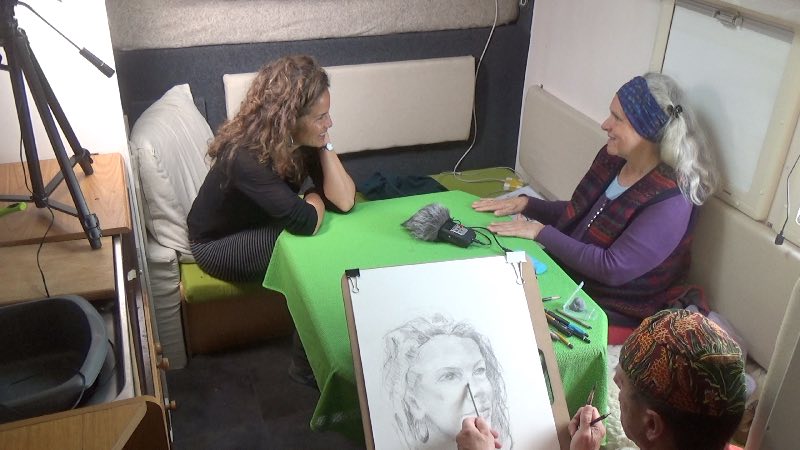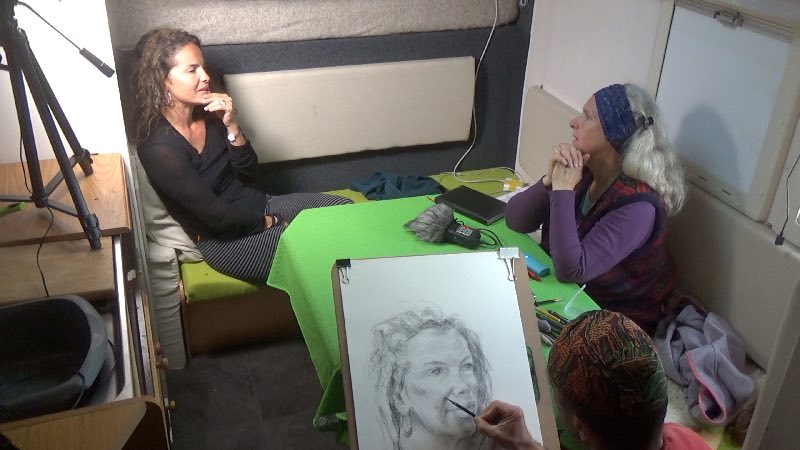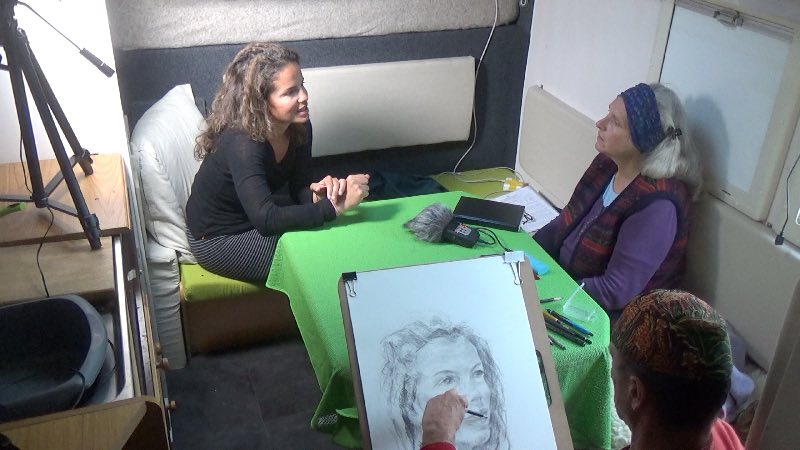 Nach der Face Europe Sitzung hatten wir mit Leroy, Kady und Nicholas vereinbart uns an einem Picknickplatz nördlich von Vila do Bispo zu treffen, um dort gemeinsam zu kochen und zu essen.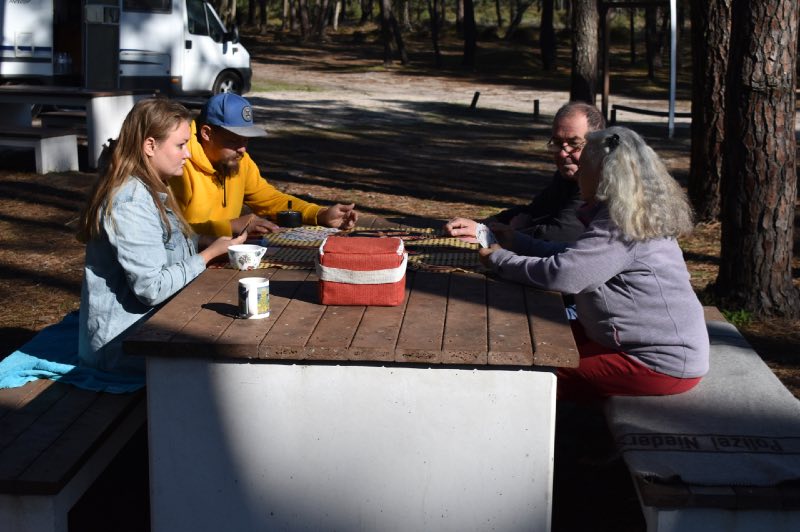 Den nächsten Tag verbrachten wir gemeinsam an diesem feinen Platz, die einzige Bewegung, die ich schaffte, war ein 5 km länger Spaziergang. Hin und wieder braucht man – besonders wenn man quasi die ganze Zeit zusammen ist – einfach einmal eine Auszeit. Das tut gut und gibt jedem die Chance ein wenig mit sich zu sein. 
Seit gestern sind wir nun mit 3 anderen Autos und deren Fahrern zusammen: Markus, Werner (alias Simon) und Christian. Alle drei sind Oberösterreicher und wir verstehen uns recht gut. Ihren tollen Platz, den sie entdeckt haben, haben sie uns nicht nur preisgegeben, sondern heute Nachmittag sind wir alle hier her gefahren um den Abend am Lagerfeuer zu verbringen. 
Der Platz ist nicht in Park4night aber trotzdem auch schon von dem Schweizer Christoph entdeckt worden, der sich schon einige Zeit in seinem Zelt hier aufhält. 
Der Platz sollte für die nächsten Tage ideal sein, denn er befindet sich total in der Sonne und ist dennoch von der Straße uneingesehen hinter einem kleinen Waldstück. Und die nächsten Tage sind nur Sonne angesagt. Das wird unsere Batterie besonders freuen. [:en]Blog entry 5.12.2019
Lagos on foot was not so breathtaking,
the old town touristically opened up as just everywhere. I allowed myself an ice cream. And that in December, because it is so hot. In the city rain changed with sunshine every minute. And in one of these rain breaks I granted myself an ice cream. Pedro contacted us and we made an appointment for Sunday to portray Isa. She is the 9th person now from Portugal.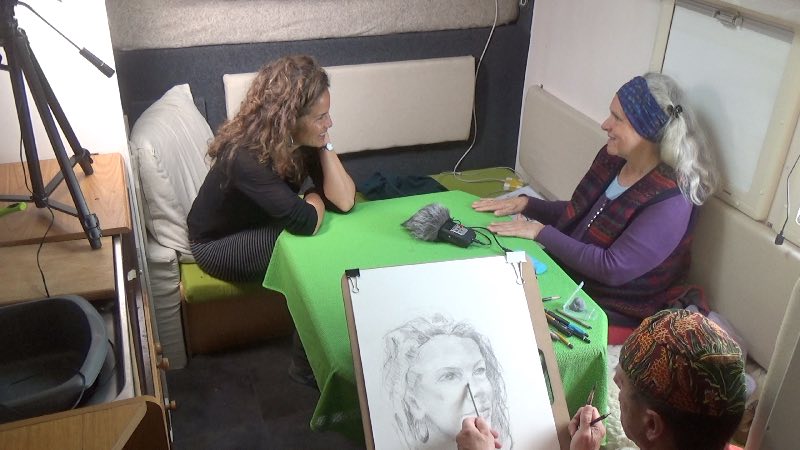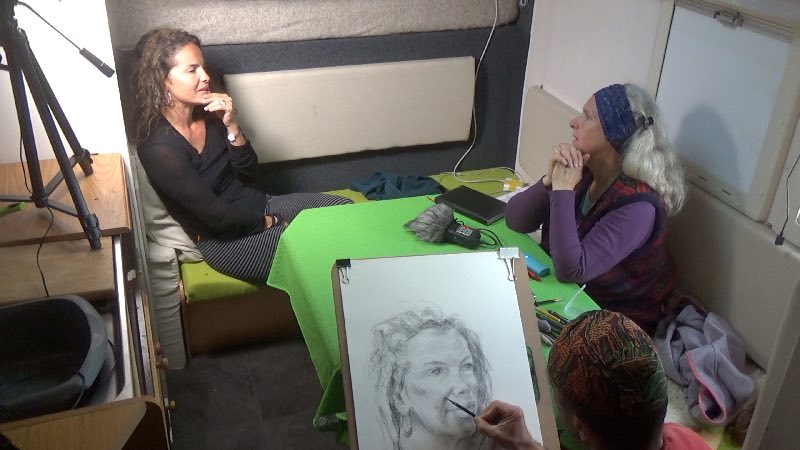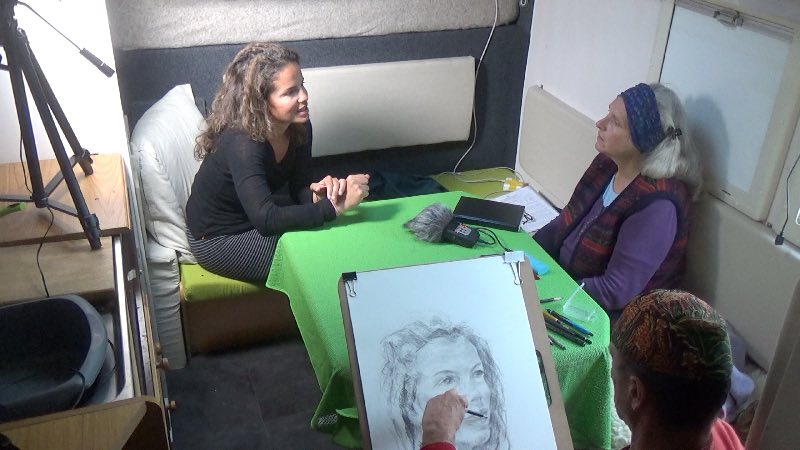 Her stories were very personal. Living together in a motorhome with 2 children is surely many times more difficult than only for us 2 persons. And we had been able to practice for a long time before we started our great journey. We admire Isa and Pedro how they manage this in their motorhome. 
After the Face Europe meeting we had agreed with Leroy, Kady and Nicholas to meet at a picnic spot north of Vila do Bispo to cook and eat together.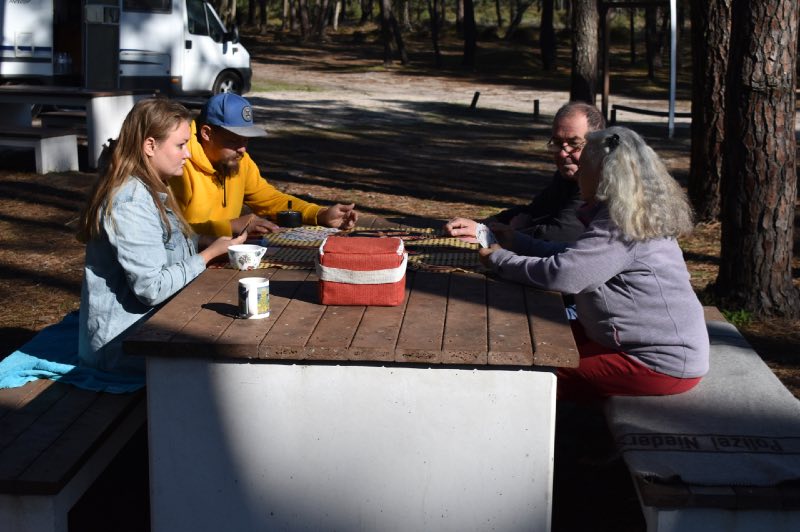 The next day we spent together at this fine place, the only movement I managed was a 5 km long walk. Every now and then – especially when you are together almost all the time – you just need a break. That's good and gives everyone the chance to be a little bit by himself. 
Since yesterday we are now together with 3 other cars and their drivers: Markus, Werner (alias Simon) and Christian. All three are Upper Austrians and we get along quite well. Their great place, which they discovered, they have not only revealed to us, but this afternoon we all drove here to spend the evening at the campfire.
The place has not been discovered in Park4night, but nevertheless also by the Swiss Christoph, who has been here for some time in his tent. 
The place should be ideal for the next days, because it is totally in the sun and is unseen from the street behind a small wood. And the next days are only sunny. Our battery will be especially happy about that. [:]