Blog entry 10.2.2020
On Thursday, January 30th, 2020, we set off for Vila do Bispo, first to fetch water and also to buy some food again.
We then parked at Fortalezza, where parking is officially allowed.  
A long walk the next day led us to the restaurant at the harbour and there was a promising conversation with Chris, the boss of the house, whose wife is an artist.  He could imagine to join Face Europe, lets us know in any case.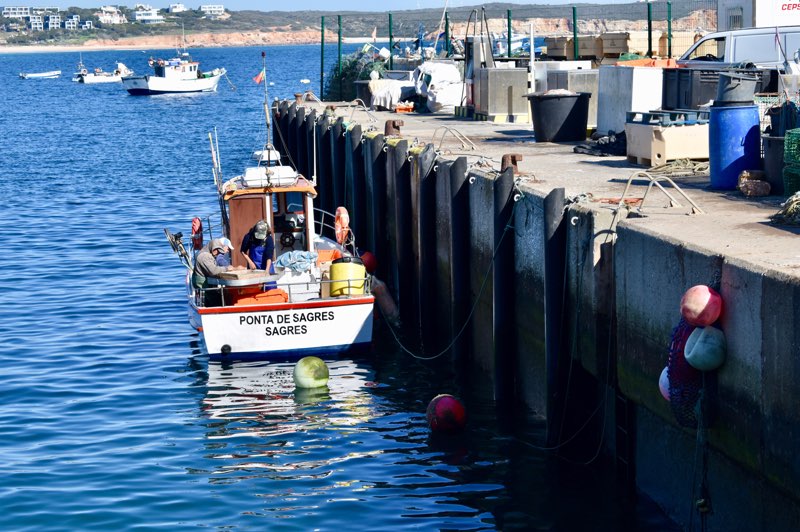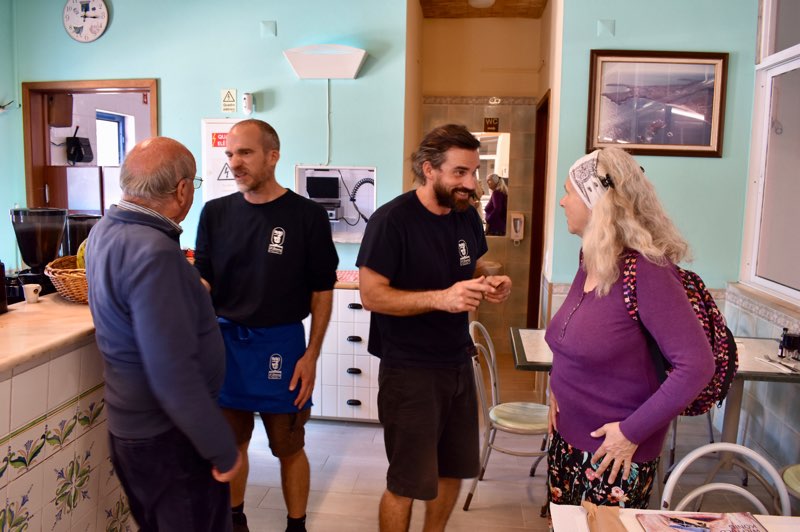 Our walk then took us even further to the beach of Martinhal. 
We could also discover first people while swimming. The airing and walking on the beach barefoot did our toes quite well. The water has about 15* and does not really invite us to go swimming. This is only something for hardcore people.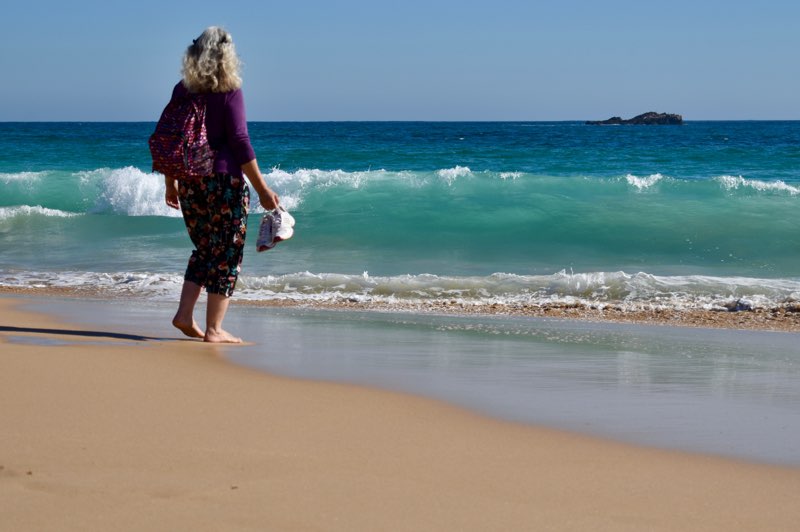 Finally we even found the house where Leroy and Katy work: Pura Vida Dive House. They had just finished lunch and introduced us to their boss Chris and then showed us around the house. Both Chris and Leroy want to have their portraits done, but they both don't really have time.
We arrived at Big Fredi's being hungry and tired and didn't give up hope for portraits right away. 
But after several days we didn't get any feedback and so we checked Sagres off for Face Europe for now. 
At the weekend, a bunch of more colourful and interesting mobiles appeared on the parking lot at Fortalezza, drawing our attention to their meeting on Friday evening with several friends. They invited us to come by and have a drink with them. 
That was when we met Greg and Lu. The chemistry was right from the beginning and Greg wanted to join Face Europe.
On Sunday the whole group moved on to a beautiful beach called Praya do Amado.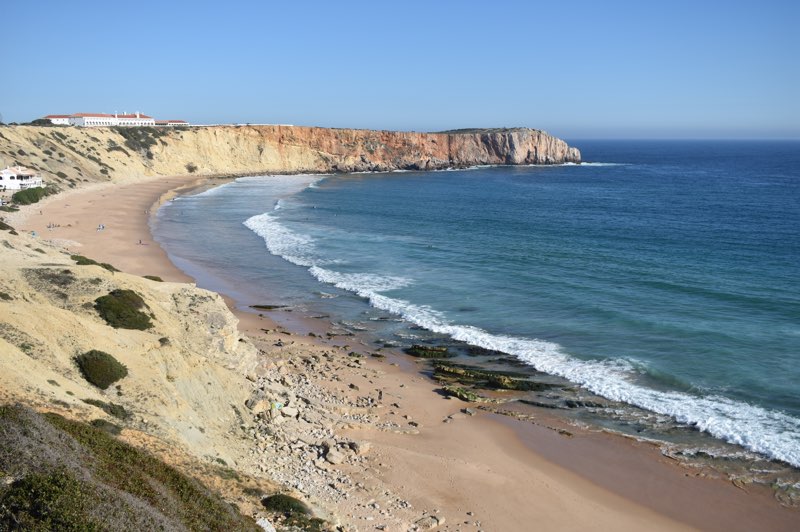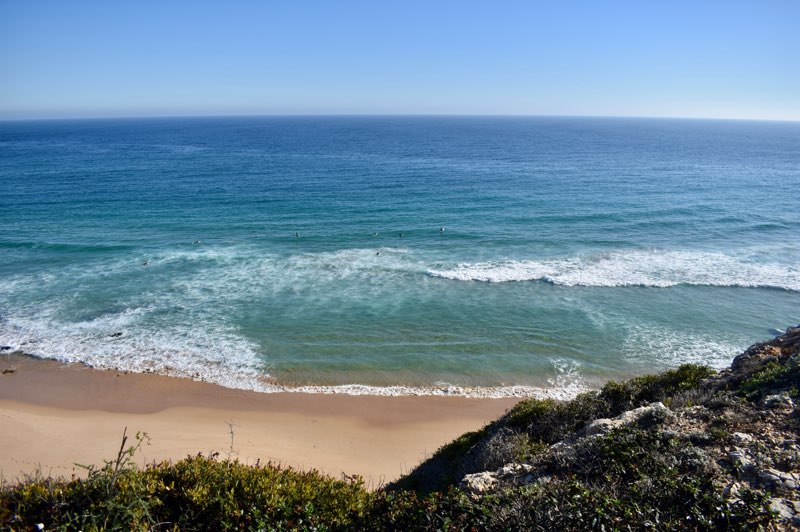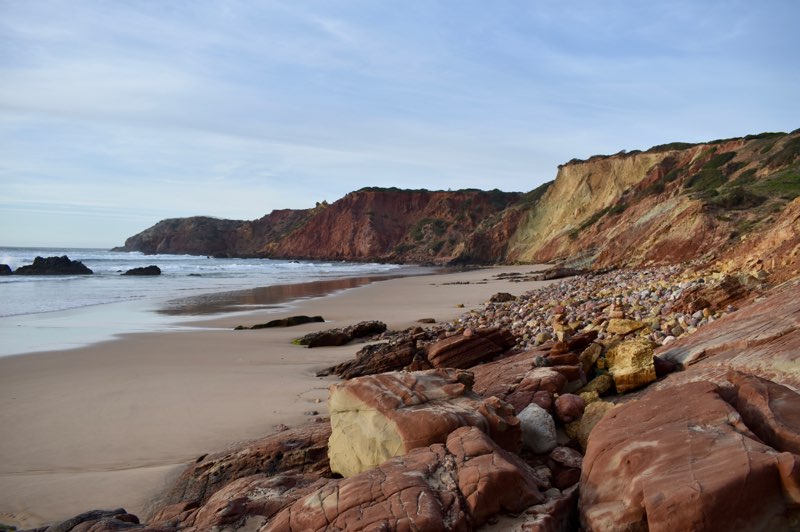 There a private music group from different destinations awaited us. 
On the way there we passed a couple who were walking towards the beach. We asked them if they wanted a ride in Big Fredi and they were very pleased. It turned out that they are an Italian couple – Emanuela and Gianluca from Sicily. They have been living in Portugal for 8 years and organize a private pizza party once a week. They promised to let us know when they have the next party and Gianluca will have his portrait painted the day after the party.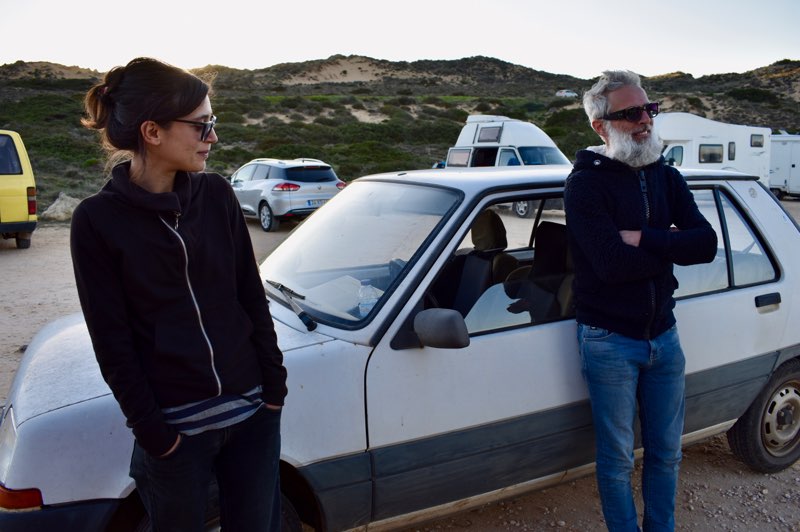 But today it was finally Gregg's turn before that. The weather was going to be great and we found a place sheltered from the wind, which was also visible to passers-by. 
What a relaxed and nice conversation in the middle of a breathtaking landscape. Therefore we found a plateau in front of a currently closed restaurant that was protected from the wind. Not until afterwards we felt how much the sun caught us. For Wilfried the reflecting sea was a strong challenge.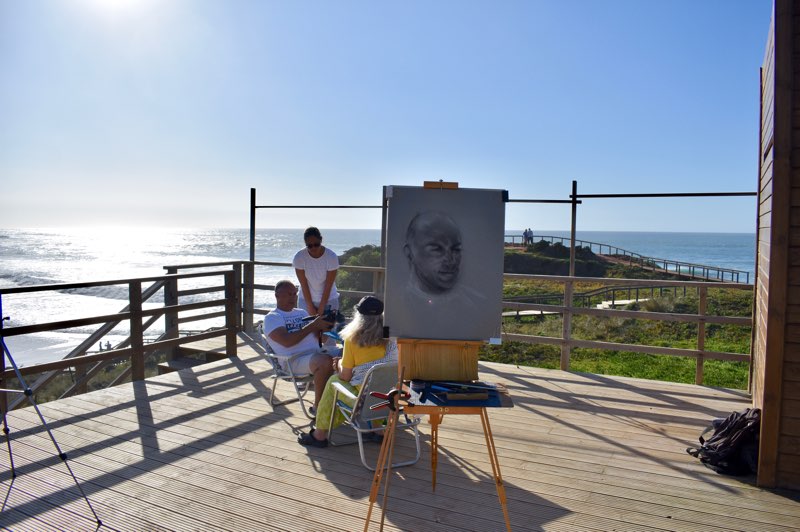 Gregg is an extremely successful and skilled Vlogger and dedicates one of his next YouTube movies to Face Europe.
His YouTube Channel.
We thank him for that and of course we hope to get some attention from the big worldwide web for us.