[:de]Blogeintrag 20.3.2020
Jetzt hat sich alles geändert und Corona ist unser steter Begleiter. Nein, nein, keine Sorge. Wir sind gesund. Nur das Corona Gespenst begleitet uns seit Anfang der Woche.
Vollkommen ohne Corona-Probleme hatten wir am Freitag Carolina noch porträtiert.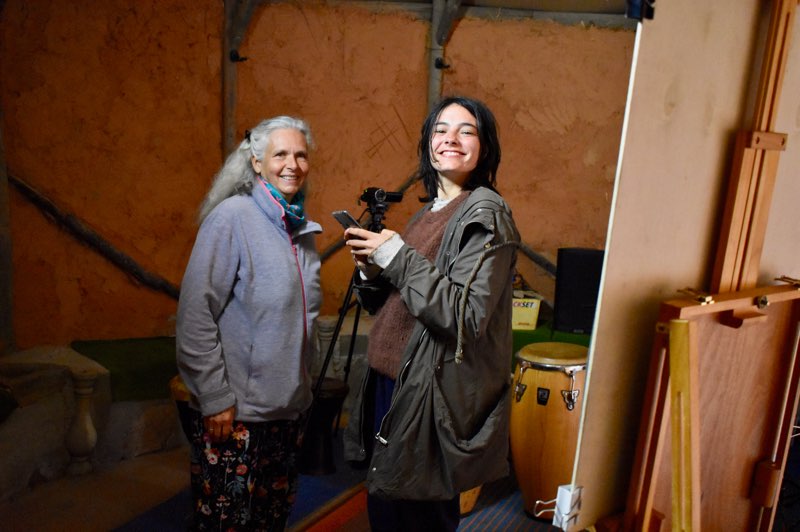 Klaus hatte sie zwar verspätet gebracht, aber immerhin kam sie, als wir gerade zusammenpacken wollten. Wäre das eine Enttäuschung gewesen. Sie ist mit ihren 26 Jahren bereits eine erfahrene und begeisterte Architektin, die sich sehr mit der Architektur im Zusammenspiel mit der Natur auseinandersetzt.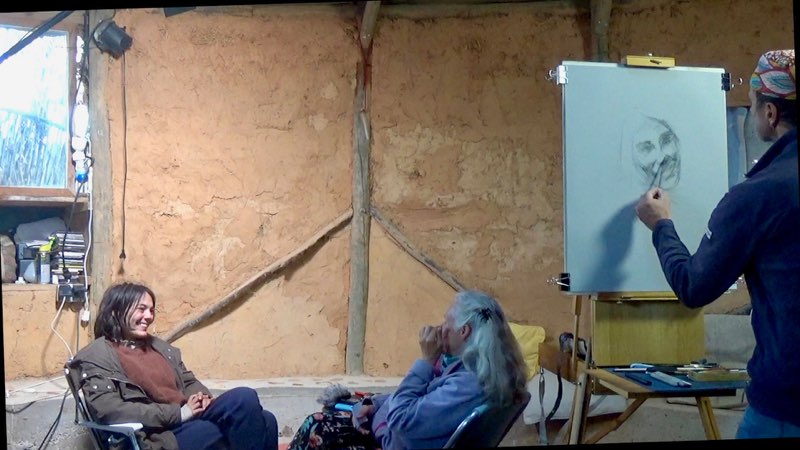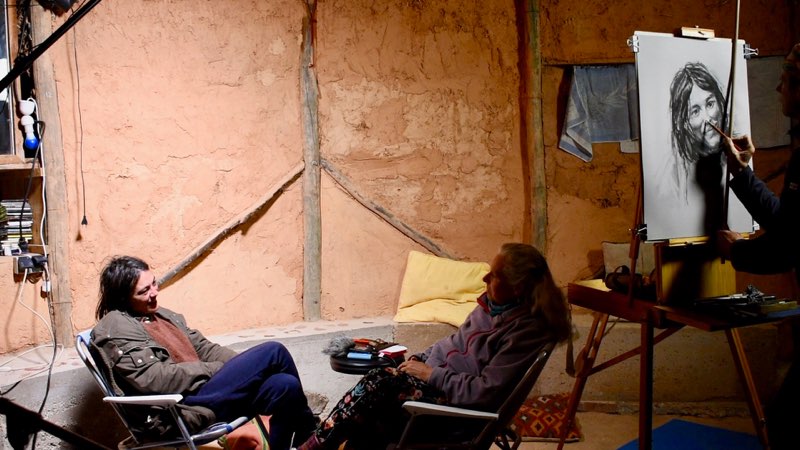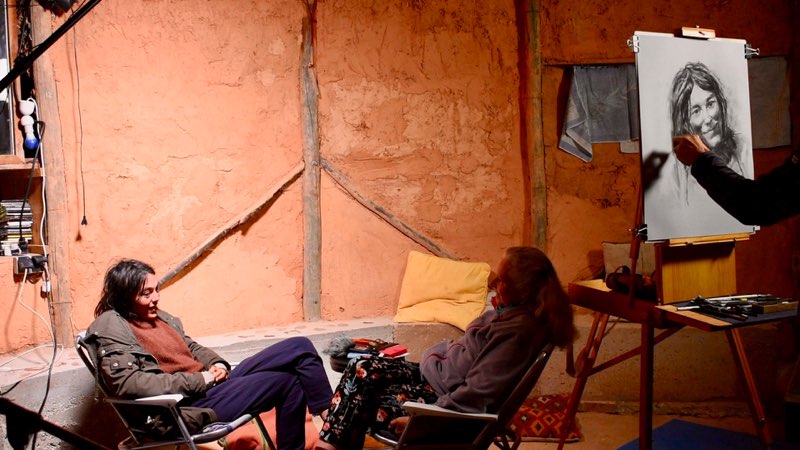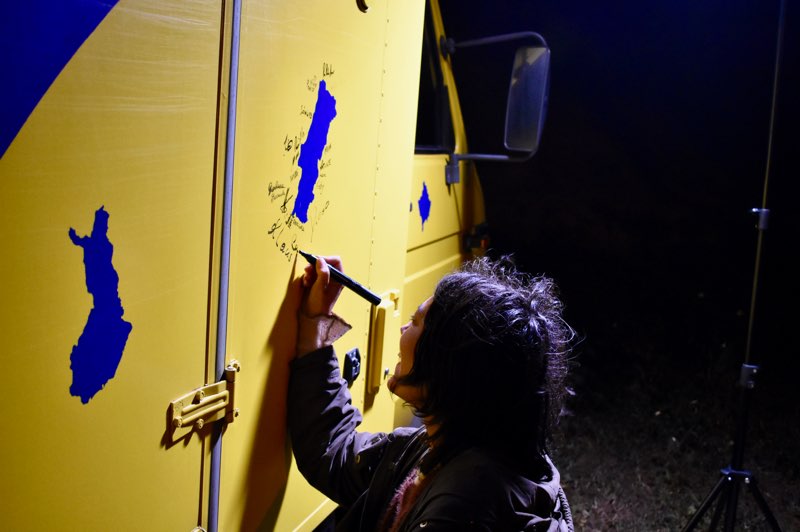 Es war schon finster, als wir nach Aljezur aufbrachen. Den Weg dorthin hatten wir bei Tageslicht schon mehrmals zurückgelegt und die Fahrt bis zum Parkplatz des Fußballplatzes konnten wir schön langsam dahingleiten. Es waren auch kaum Autos auf der Straße. 
Das letzte Mal hatten wir mit Paul dort Silvester gefeiert. Seither war Face Europe so richtig zum Laufen gekommen: 21 Porträts in 2 Monaten. 7 Portugiesen und 14 andere Europäer aus Italien (2) Deutschland (3), Holland (3), Schottland (1),  Irland (1), England (2), Österreich (1)und sogar aus der Schweiz (1). 
Am Samstag Früh machten wir uns auf den Weg auf den von allen gepriesenen Gemüsemarkt. Wir erklommen den Weg zur Markthalle zu Fuß nachdem wir uns mit Big Fredi bis an den Parkplatz am Fluss weiter gewagt hatten. Wir hatten keine Vorstellung wo genau die Markthalle war.
Wir fragten uns durch und konnten auch gleich am Eingang das weiße Lieferauto mit den Orangen erspähen. Ulrich hatte uns gebeten, eine Steige frische Orangen für ihn zu besorgen. Wir erstanden sie gleich zu Beginn und Wilfried bewachte unsere Errungenschaft während ich mich in die Markthalle begab um mich von dem super frischen Obst und Gemüse inspirieren zu lassen. Mit Karfiol, Brokkoli,  Radieschen, Mandarinen, Orangen, Porree und Erdbeeren bepackt konnten wir wenigstens bergab den Heimweg zum Auto antreten. 
Als ich für Brot und Butter noch einen Sprung zu Intermarche machte, fiel mir gleich eine Frau mit einem bunten Mundschutz auf, der aussah, als sei er selbst genäht. Alle KassierInnen hatten Gummihandschuhe an. Eine Mitteilung an jeder Kasse bat aus Schutz für die Angestellten nicht näher als 1m Abstand zu kommen. 
Wir erreichten Barrão de São João und Ulrich konnte als unser letzter Teilnehmer vor der Coronasperre auf der Freiluftbühne vor dem Kulturzentrum porträtiert werden.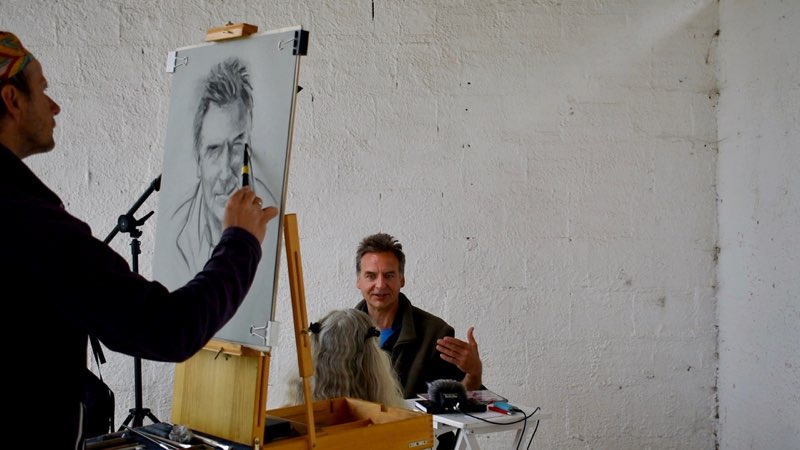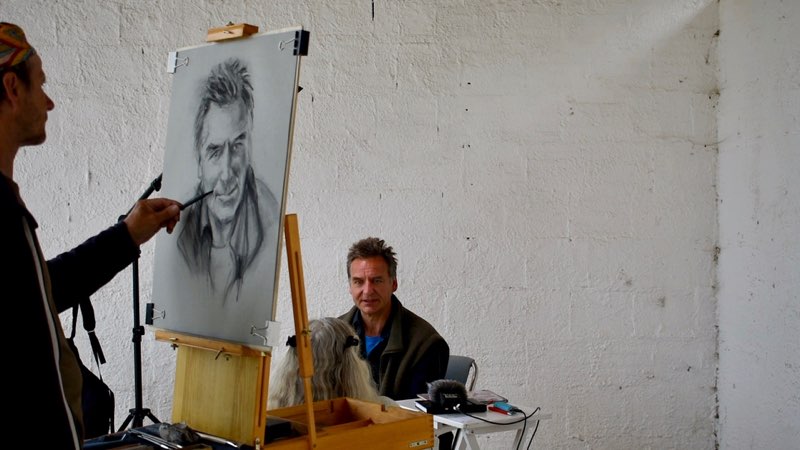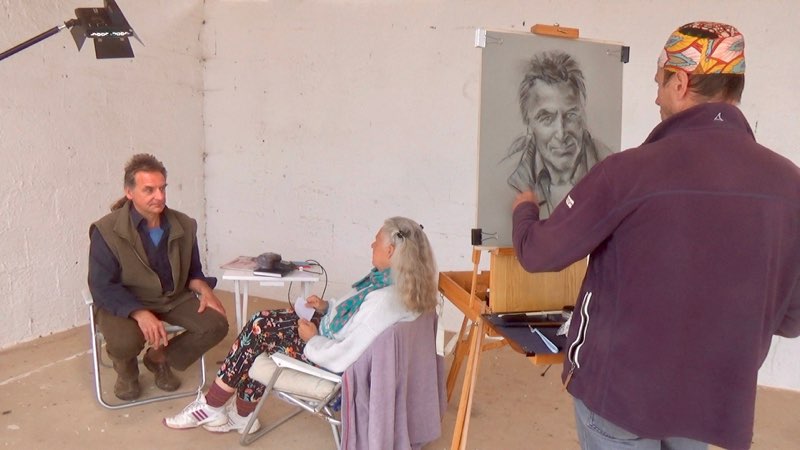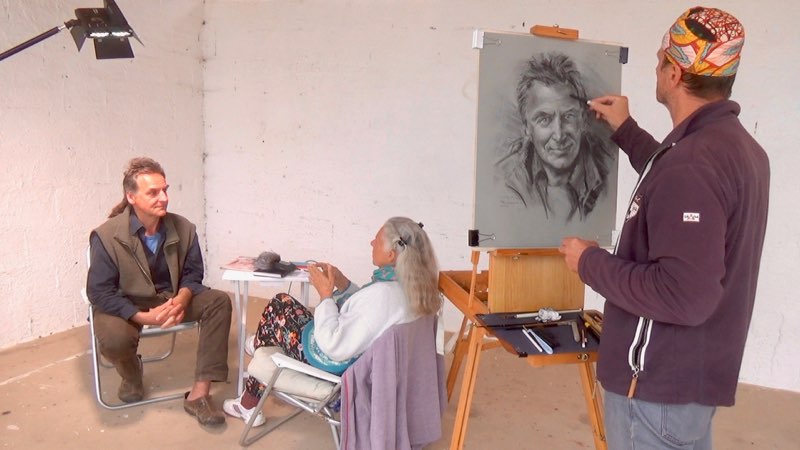 Tags darauf hielt mich die erste Unpässlichkeit dieses Jahres für einen Tag im Bett. Mein Bauch rebellierte.  Gott sei Dank nur für einen Tag. Ob die Ursache in zu viel Erdbeer- und Radieschengenuss am Abend zuvor oder einem Virus gelegen hat wird sich nicht eruieren lassen. Jedenfalls hat ein Tag ohne zu essen wirklich nicht geschadet. 
Wir blieben noch bis Donnerstag in Barrao de São João meist lesend und ein wenig die Gegend inspizierend.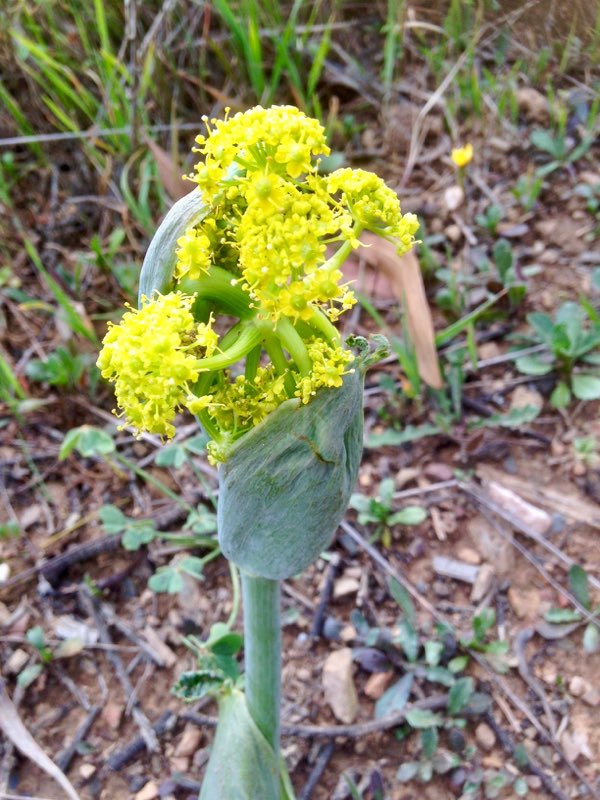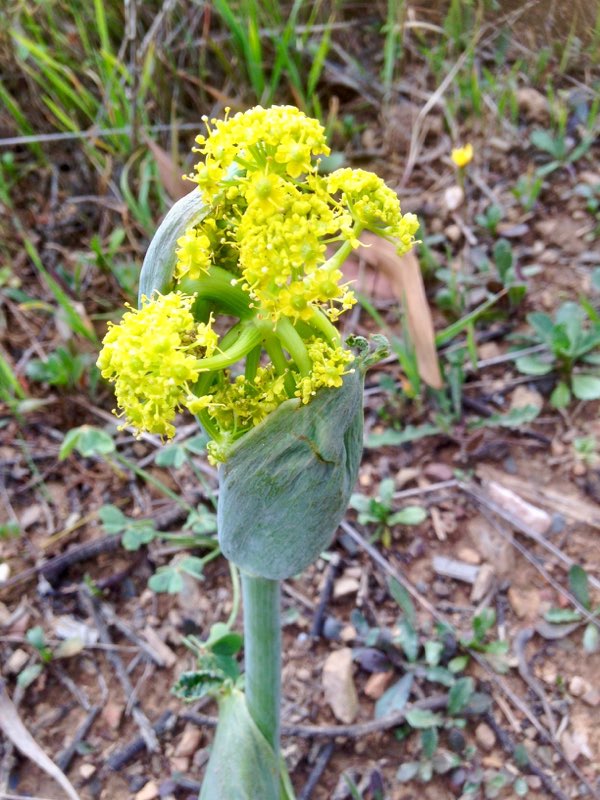 Dabei traf ich bei der Wanderung auf Sofia, eine Portugiesisch Lehrerin. Wir unterhielten uns bei einer 10 Meter Distanz, sie erklärte mir, dass sie derzeit auf der Suche nach einer Technik sei ihren Sprachkurs online anbieten zu können, da sie sich mit ihren Kursteilnehmern ab sofort nicht mehr im Kulturzentrum treffen darf. 
Sie erzählte mir von ihrem Projekt, das sie vor einigen Jahren durchgeführt hatte. Sie interviewte Menschen in der Algarve und wollte herausfinden, wie es ihnen ging, warum sie hier waren und was sie zum Hierbleiben veranlasste. 
Sie bestätigte unser Gefühl, dass dieses Dreieck zwischen Lagos, Sagres und Aljezur ein ganz besonderer Anziehungspunkt – nicht nur für uns – sondern für ganz viele Menschen ist und geradezu magnetisch wirkt, wenn man einmal da ist. 
Schade, dass ich bei ihr keinen Sprachkurs machen kann. Obwohl, das wäre schön irgendwie möglich….Wir können ja telefonieren. Wir haben unsere Telefonnummern ausgetauscht und ich werde sie auf jeden Fall kontaktieren. Auch an einem Porträt ihrerseits wäre sie interessiert. Das muss allerdings auf einen Termin nach der Coronakrise vertagt werden. 
Den Termin mit Soehl, dem Filmemacher aus Bangladesh mussten wir aus demselben Grund auf unbestimmte Zeit verschieben. 
Was wir nicht mehr länger verschieben wollten, war allerdings das Wäsche Waschen. Und so verließen wir das malerische Barrao de São João am Donnerstag, den 19.3.2020. Zum Frühstück hatten wir noch Spaziergänger im Freien mit Kaffe bewirtet, wobei wir genau auf den Sicherheitsabstand achteten. Aber es war eine zu große Versuchung dem Österreicher Sasha und seiner Begleiterin, einer nigerianisch-schottischen Schönheit, die aus London kamen und deren deutschen Freund einen Chat anzubieten. 
In Budens konnten wir unsere Wäsche waschen und in Vila do Bispo unseren Wasservorrat auffüllen und bei Lidl für mindestens eine Woche einkaufen. 
Von Klaus wollte ich herausfinden, wie die Portugiesen die Gesetzeslage an das Coronavirus angepasst haben. Er wusste auch nur aus zweiter Hand Bescheid. Angeblich werden wild parkende Camper dazu aufgefordert, auf Privatgrundstücke auszuweichen und sofort bot er uns an, wir können jederzeit bei ihm stehen.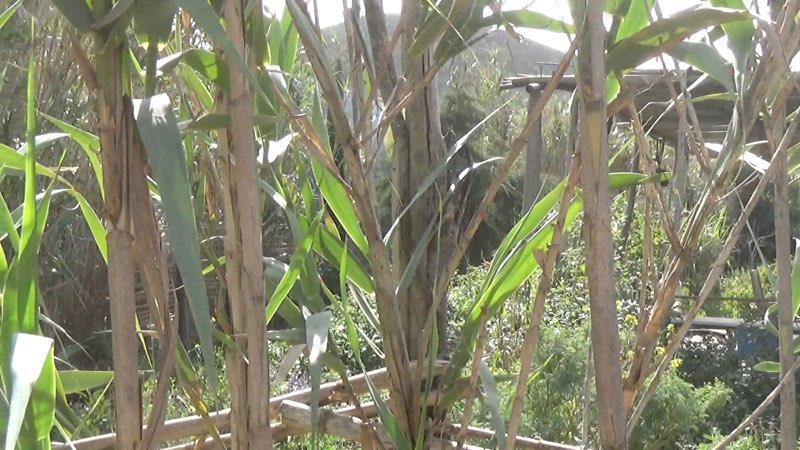 Was für ein Angebot! Wenn unsere Essensvorräte zur Neige gehen, die GNR uns verjagt und wir ein Nest brauchen, wissen wir wohin wir uns wenden dürfen. Und als Nebeneffekt darf ich meine Hände in seinen Gemüsegarten graben, da ist immer was zu tun!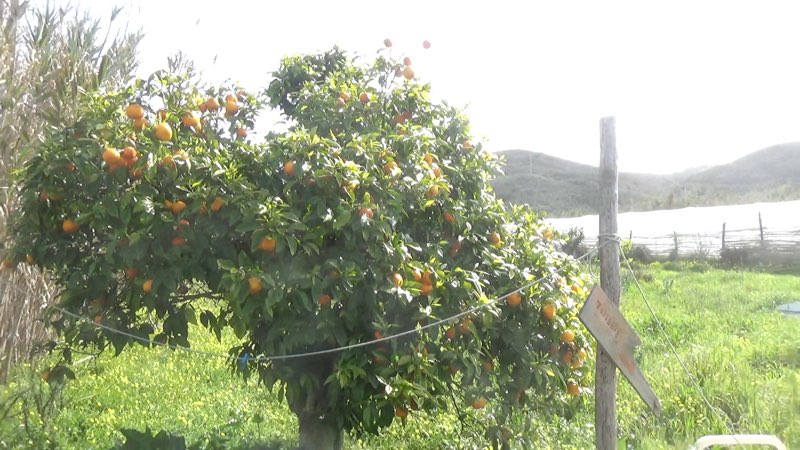 Zuerst werde ich aber noch mein Versprechen zur Gartenarbeit bei Gianluca und Emanuela einlösen. Da durfte ich schon letzte Woche einmal Gianluca helfen, als er seinen Garten wieder herzurichten begann. Da auch sie ihre Reise nach Teneriffa absagen mussten, geben sie ihre Energie nun ihrem wunderbaren Garten. Wer weiß wie wichtig die Selbstversorgung in Zukunft wieder sein wird. Ein Ende der Coronakrise ist nicht absehbar.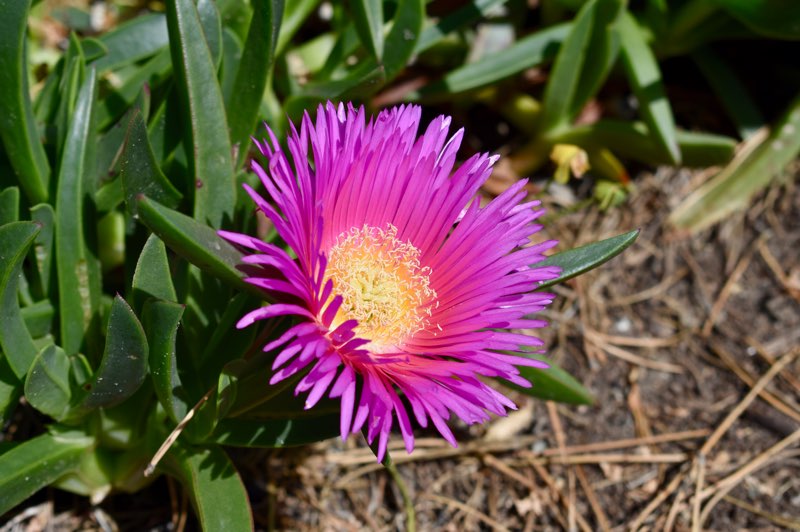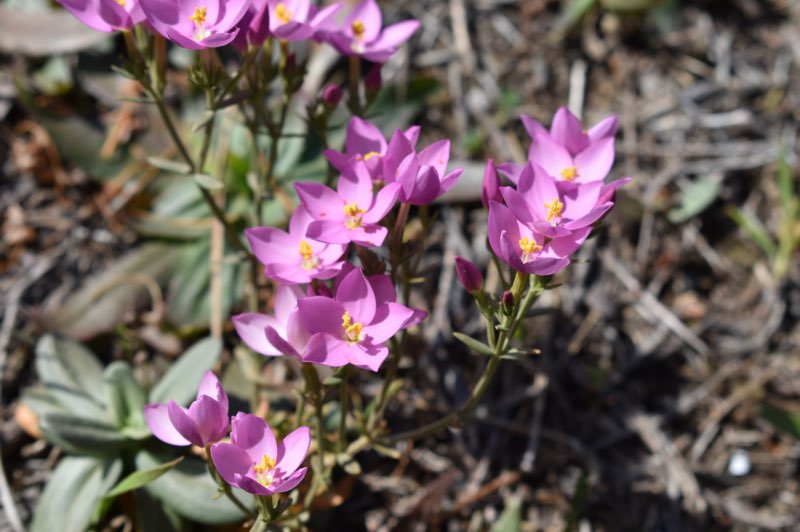 Wir bleiben vorerst einmal hier!
[:en]Blog entry 20.3.2020
Now everything has changed and Corona is our constant companion. No, no, don't worry. We're healthy. Only the Corona ghost has been with us since the beginning of the week.
On Friday we did a portrait of Carolina without any Corona problems.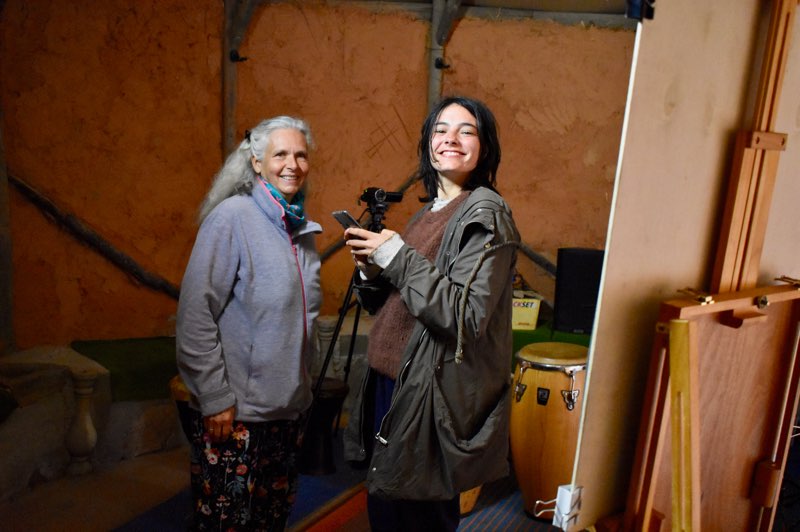 Klaus had brought her late, but at least she came when we were about to pack up. If not that would have been a disappointment. At 26 years of age, she is already an experienced and enthusiastic architect, who is very interested in architecture in interaction with nature.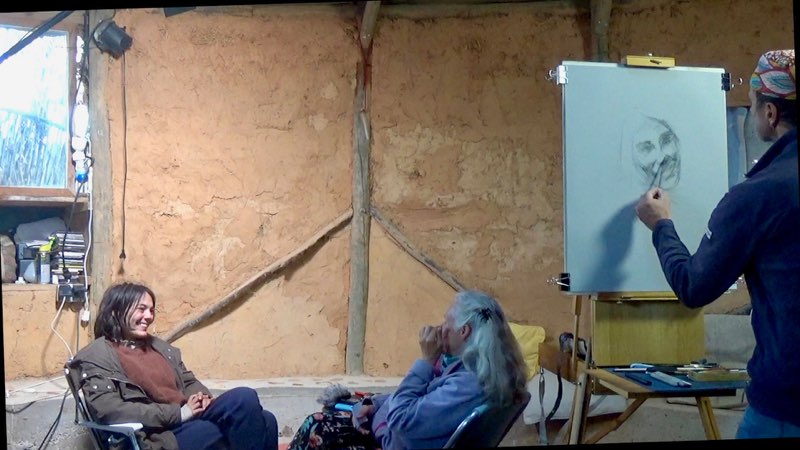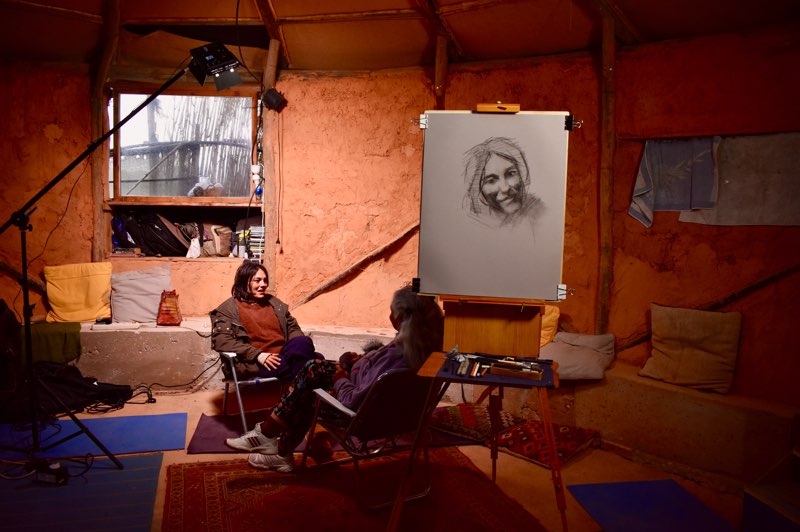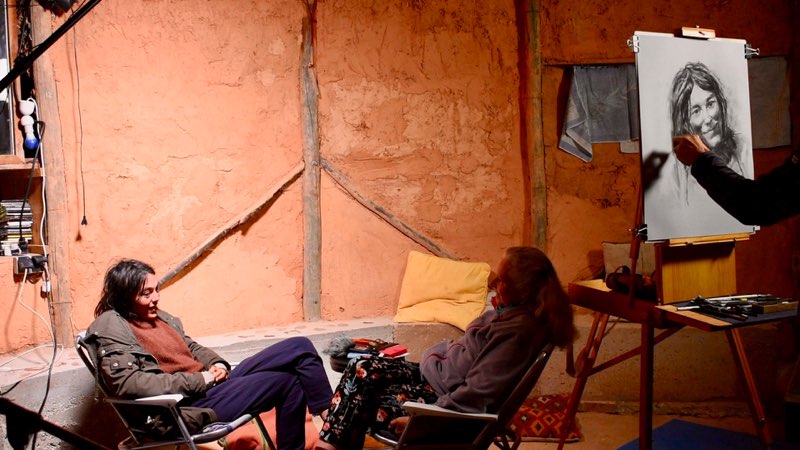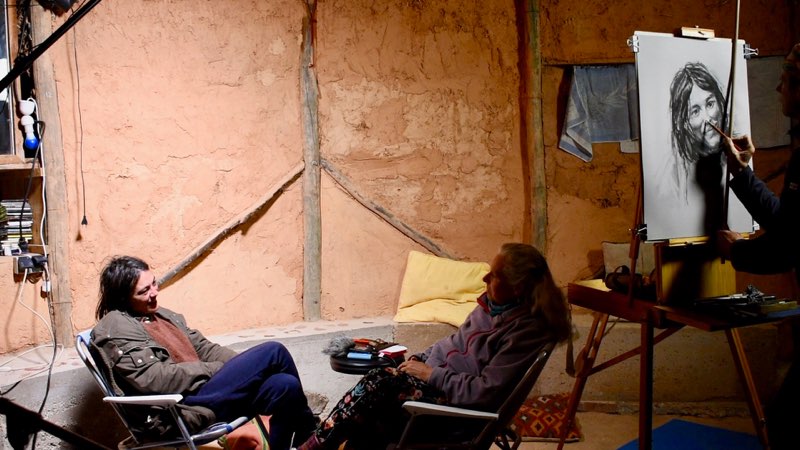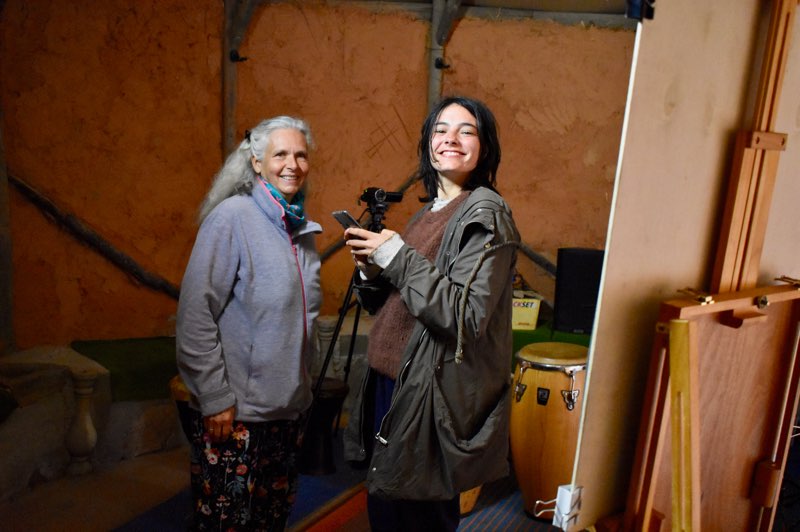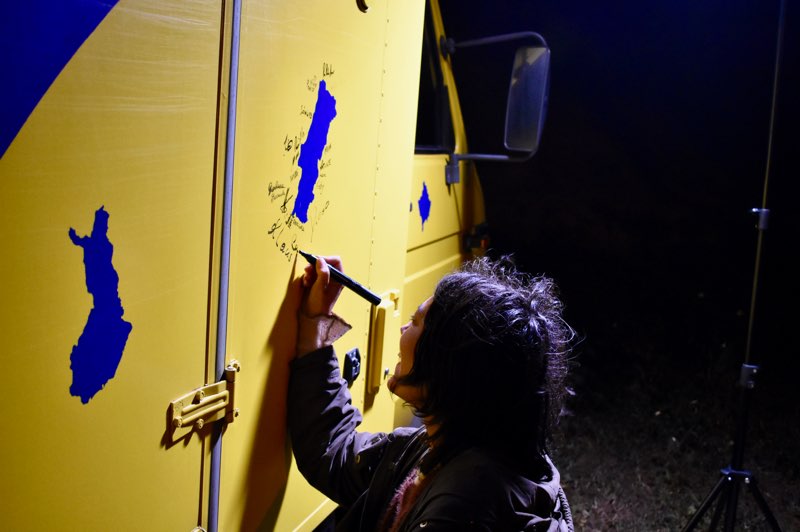 It was already dark when we left for Aljezur. We had already made our way there several times in daylight and the drive to the parking lot of the soccer field we could glide along nice and slowly. There were also hardly any cars on the road. 
The last time there we had celebrated New Year's Eve with Paul. Since then Face Europe had really got going: 21 portraits in 2 months. 7 Portuguese and 14 other Europeans from Italy (2) Germany (3), Holland (3), Scotland (1), Ireland (1), England (2), Austria (1) and even Switzerland (1). 
On Saturday morning we set off for the vegetable market, which was praised by everyone. We climbed up the path to the market hall on foot after we dared to go on with Big Fredi only to the parking lot at the river.
We had no idea where exactly the market hall was. We asked ourselves through and could also see the white delivery car with the oranges right at the entrance. Ulrich had asked us to get a crate of fresh oranges for him. We bought them right at the beginning and Wilfried guarded our achievement while I went into the market hall to be inspired by the super fresh fruit and vegetables. Loaded with cauliflower, broccoli, radishes, tangerines, oranges, leeks and strawberries we could at least make our way home to our car downhill. 
When I went to Intermarche for bread and butter, I noticed a woman with a colorful mouthguard that looked as if it was self-made. All cashiers were wearing rubber gloves. A notice at each cashier asked not to come closer than 1m distance for protection of the employees and yourself. 
We reached Barrão de São João and Ulrich could be portrayed as our last participant before the corona barrier on the open-air stage in front of the cultural centre.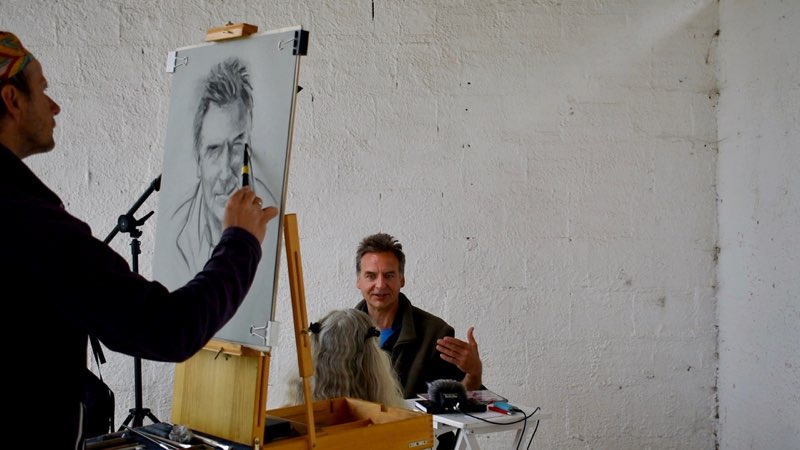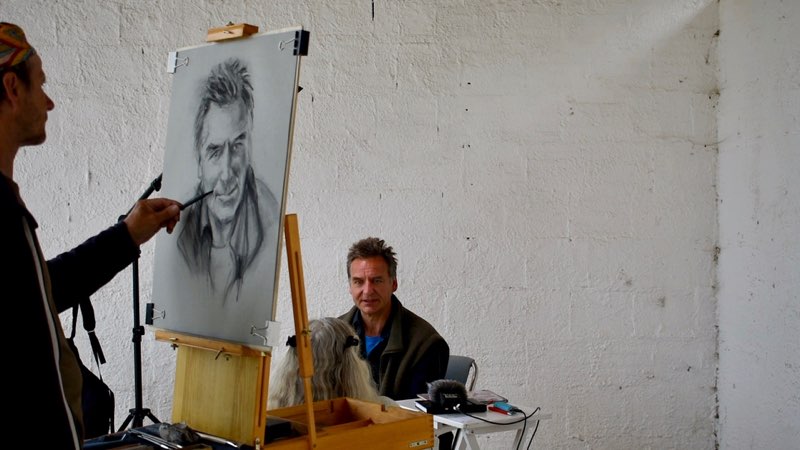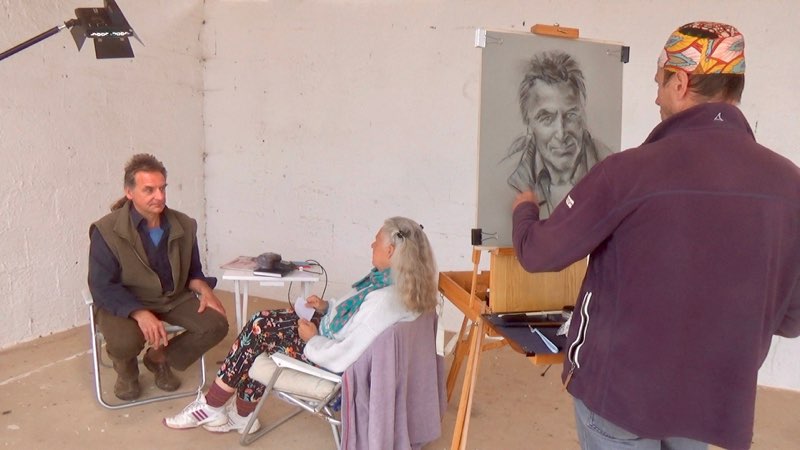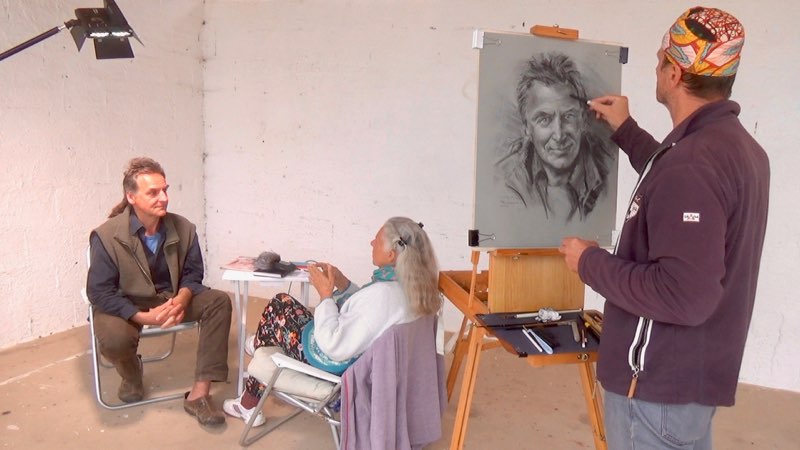 The next day the first indisposition of this year kept me in bed for a day. My stomach rebelled.  Thank God for only one day. Whether the cause was too much strawberry and radish the night before or a virus will not be found out. In any case, a day without eating really didn't hurt. 
We stayed in Barrao de São João until Thursday, mostly reading and inspecting the area.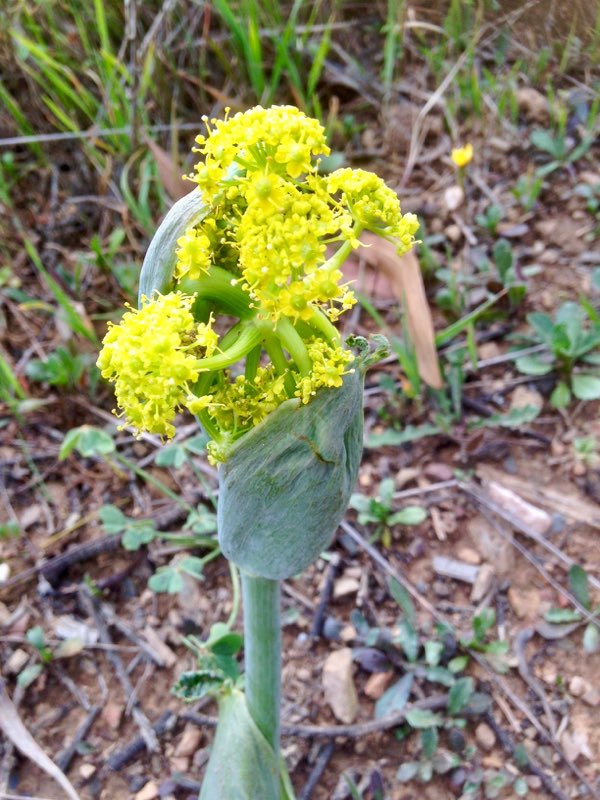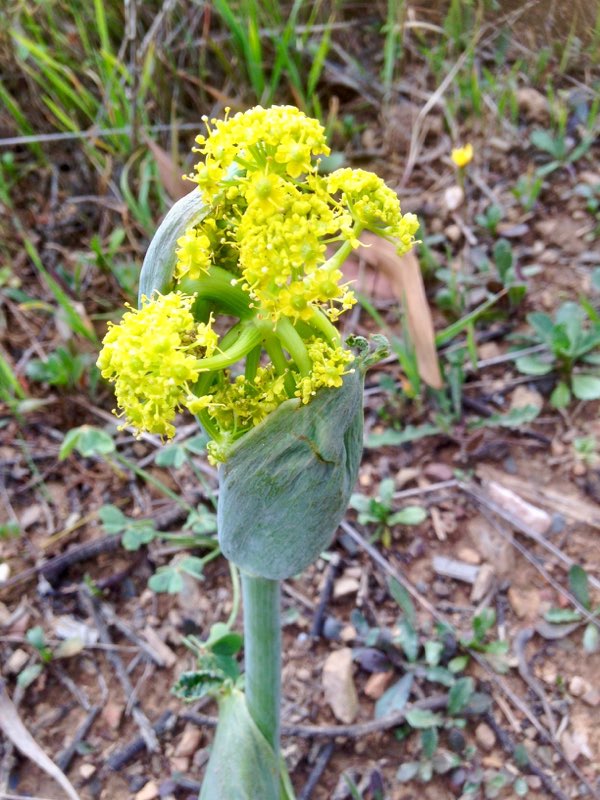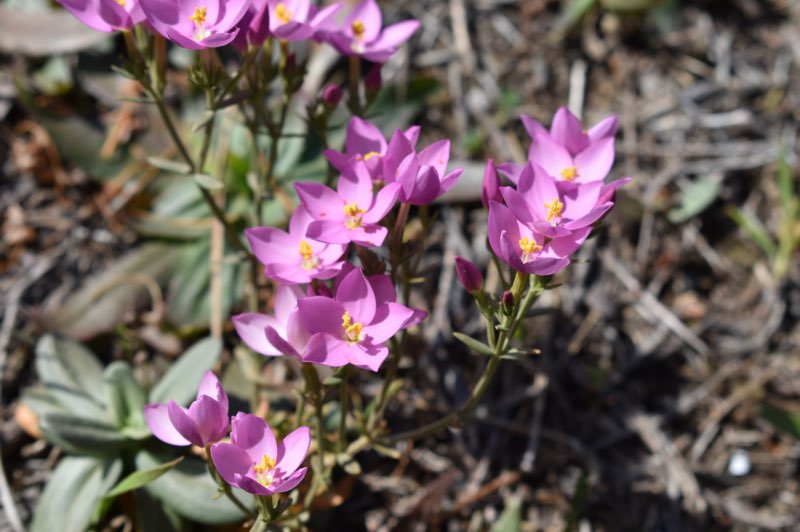 During one hike I met Sofia, a Portuguese teacher. We talked at a distance of 10 meters, she explained to me that she is currently looking for a technique to offer her language course online, because from now on she is not allowed to meet with her students in the cultural center anymore. 
She told me about her project she had done a few years ago. She was interviewing people in the Algarve to find out how they were doing, why they were here and what made them stay. 
She confirmed our feeling that this triangle between Lagos, Sagres and Aljezur is a very special attraction – not just for us – but for a lot of people, and that once you're there it's almost magnetic. 
It's a pity that I can't take a language course with her. Although, that might be somehow possible… We can make a phone call. We have exchanged our phone numbers and I will definitely contact her. She would also be interested in a portrait on her part. However, this will have to be postponed until after the Corona crisis. 
We had to postpone the appointment with Soehl the filmmaker from Bangladesh, Romania an indefinite date for the same reason. 
What we didn't want to postpone any longer, however, was the laundry. And so we left the picturesque Barrao de São João on Thursday, 19.3.2020. For breakfast we had served coffee to walkers outside, paying close attention to the safety distance. But it was too much of a temptation to offer a chat to the Austrian Sasha and his companion, a Nigerian-Scottish beauty, who came from London and her German friend. 
In Budens we could do our laundry and in Vila do Bispo we could fill up our water supply and shop at Lidl for at least a week. 
From Klaus I wanted to find out how the Portuguese have adapted the legal situation to the coronavirus. He only knew about it second hand. Allegedly wild parked campers are asked to move to private properties and immediately he offered us to park and live on his farm at any time. What an offer!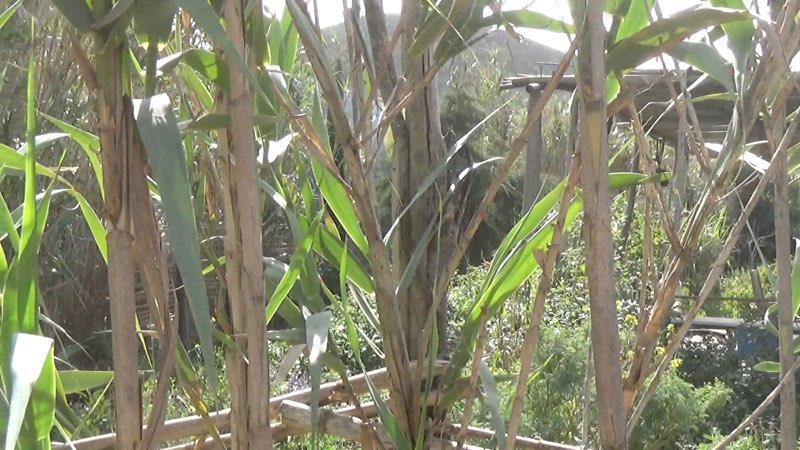 When our food supplies run out, GNR is chasing us away and we need a nest, we know where to go. And as a side effect, I get to dig my hands in his vegetable garden, there's always something to do, he promised!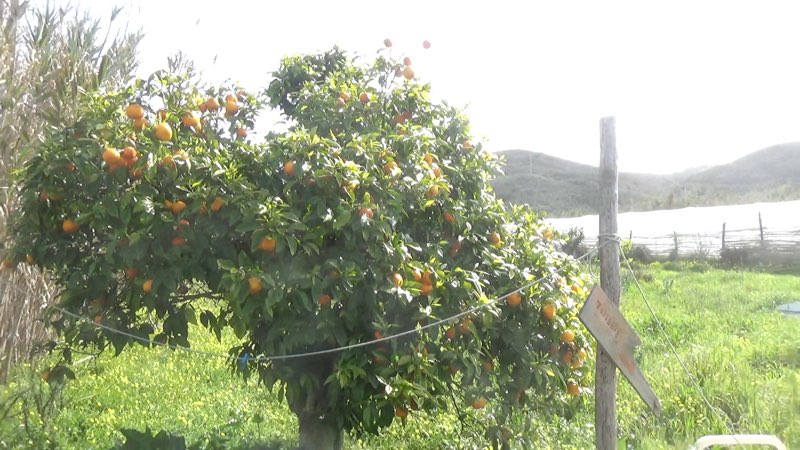 But first, I'll make good on my promise to do the gardening at Gianluca and Emanuela's. I was allowed to help Gianluca last week when he started to redo his garden. Since they also had to cancel their trip to Tenerife, they now give their energy to their wonderful garden. Who knows how important self-sufficiency will be again in the future. An end of the Corona crisis is not foreseeable. 
We will stay here for the time being!
[:]