Blog entry 20.3.2020
Now everything has changed and Corona is our constant companion. No, no, don't worry. We're healthy. Only the Corona ghost has been with us since the beginning of the week.
On Friday we did a portrait of Carolina without any Corona problems.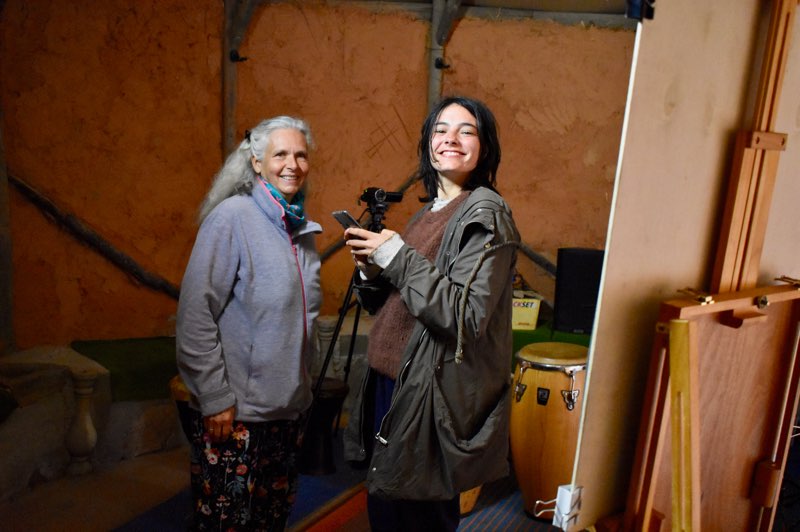 Klaus had brought her late, but at least she came when we were about to pack up. If not that would have been a disappointment. At 26 years of age, she is already an experienced and enthusiastic architect, who is very interested in architecture in interaction with nature.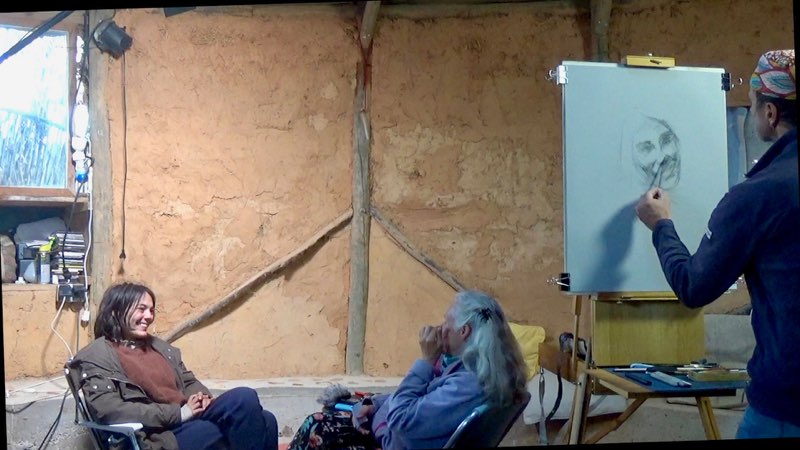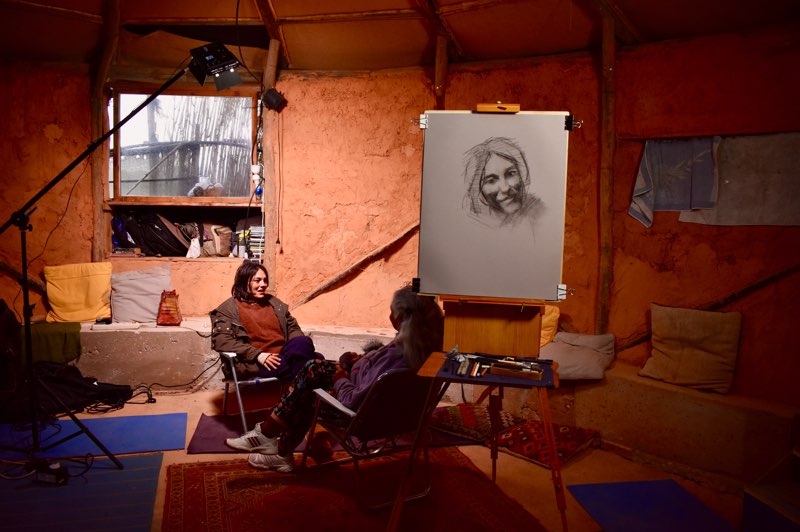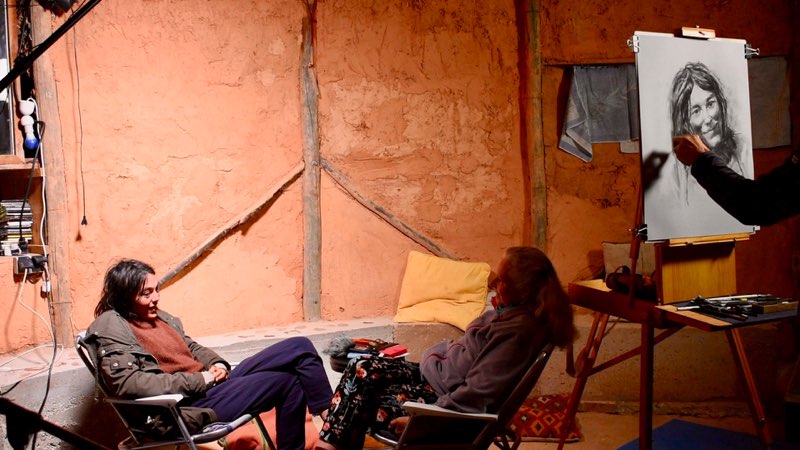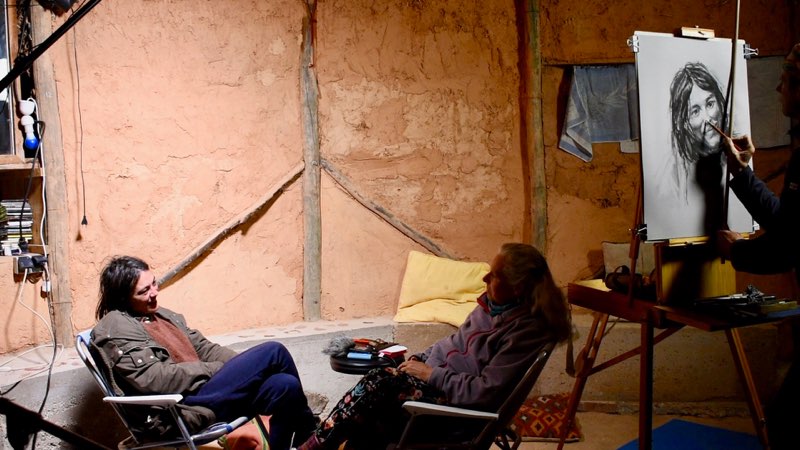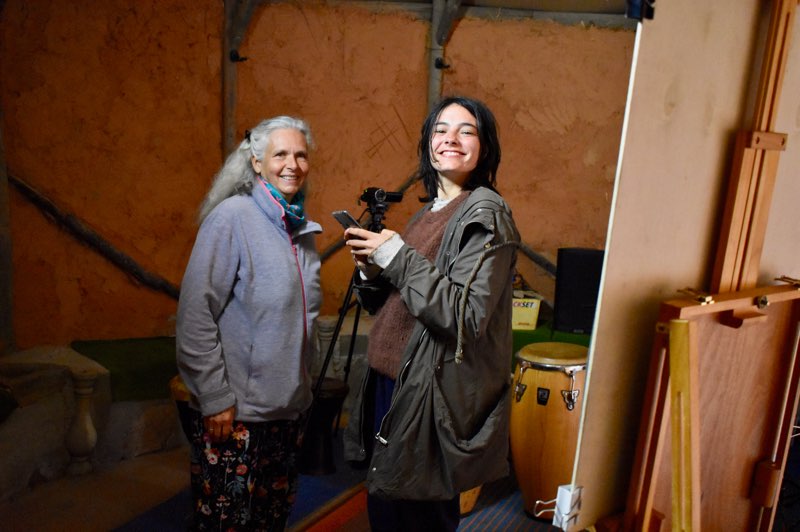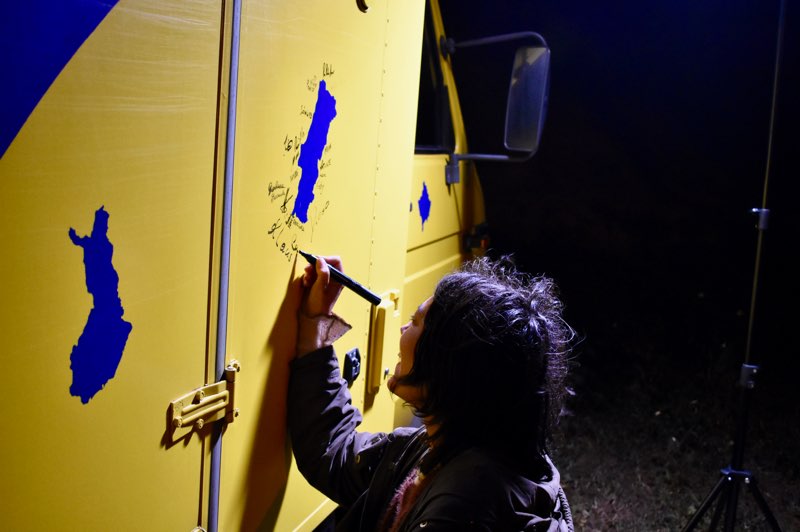 It was already dark when we left for Aljezur. We had already made our way there several times in daylight and the drive to the parking lot of the soccer field we could glide along nice and slowly. There were also hardly any cars on the road. 
The last time there we had celebrated New Year's Eve with Paul. Since then Face Europe had really got going: 21 portraits in 2 months. 7 Portuguese and 14 other Europeans from Italy (2) Germany (3), Holland (3), Scotland (1), Ireland (1), England (2), Austria (1) and even Switzerland (1). 
On Saturday morning we set off for the vegetable market, which was praised by everyone. We climbed up the path to the market hall on foot after we dared to go on with Big Fredi only to the parking lot at the river.
We had no idea where exactly the market hall was. We asked ourselves through and could also see the white delivery car with the oranges right at the entrance. Ulrich had asked us to get a crate of fresh oranges for him. We bought them right at the beginning and Wilfried guarded our achievement while I went into the market hall to be inspired by the super fresh fruit and vegetables. Loaded with cauliflower, broccoli, radishes, tangerines, oranges, leeks and strawberries we could at least make our way home to our car downhill. 
When I went to Intermarche for bread and butter, I noticed a woman with a colorful mouthguard that looked as if it was self-made. All cashiers were wearing rubber gloves. A notice at each cashier asked not to come closer than 1m distance for protection of the employees and yourself. 
We reached Barrão de São João and Ulrich could be portrayed as our last participant before the corona barrier on the open-air stage in front of the cultural centre.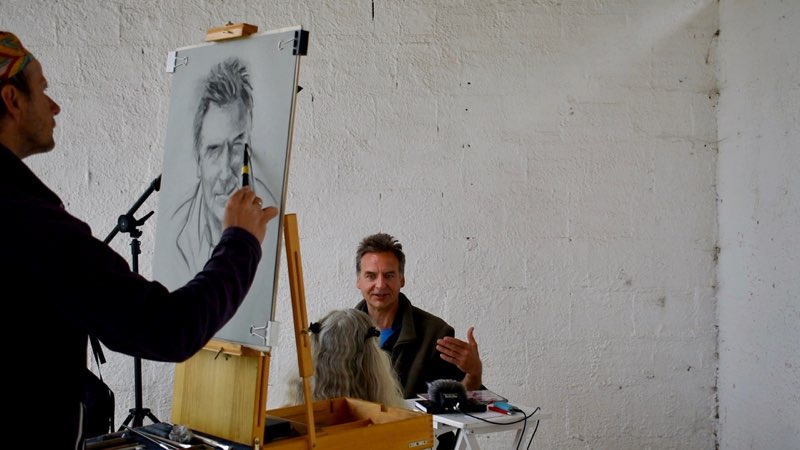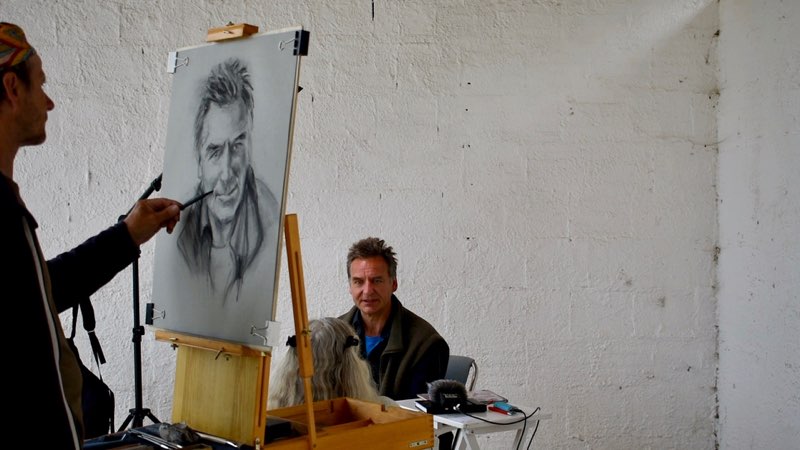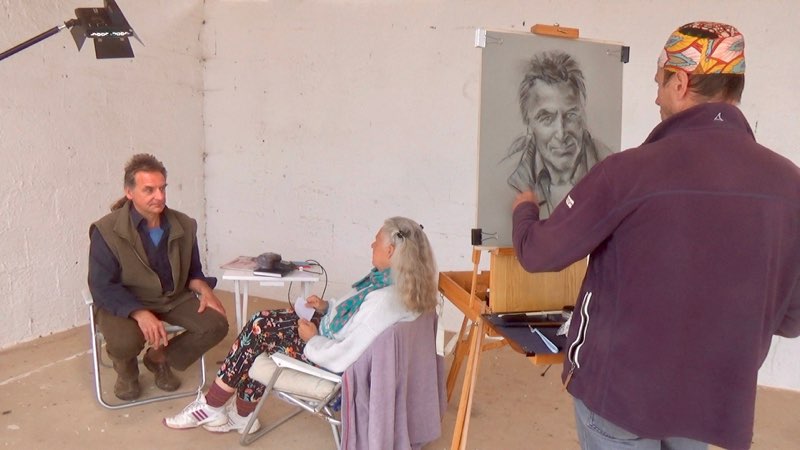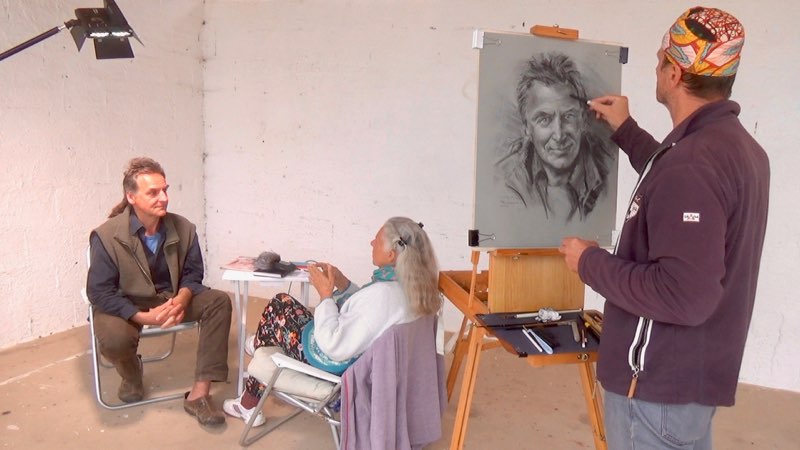 The next day the first indisposition of this year kept me in bed for a day. My stomach rebelled.  Thank God for only one day. Whether the cause was too much strawberry and radish the night before or a virus will not be found out. In any case, a day without eating really didn't hurt. 
We stayed in Barrao de São João until Thursday, mostly reading and inspecting the area.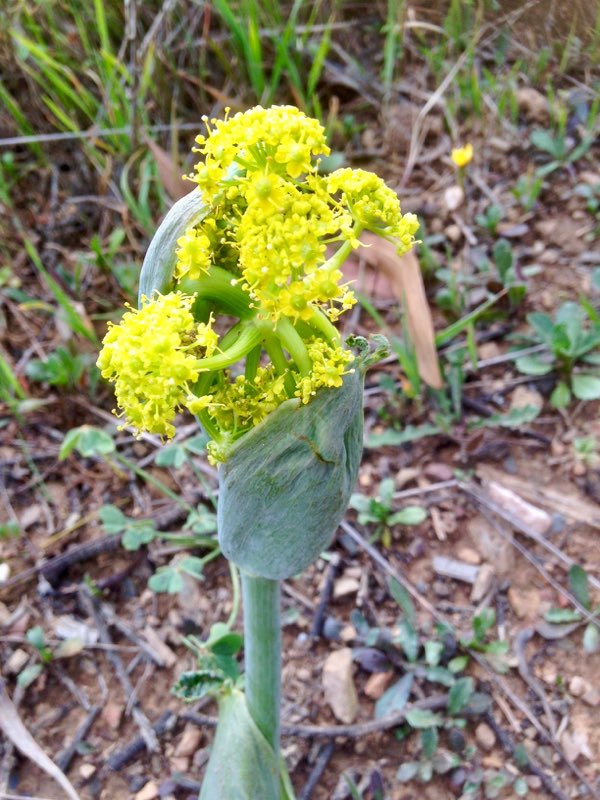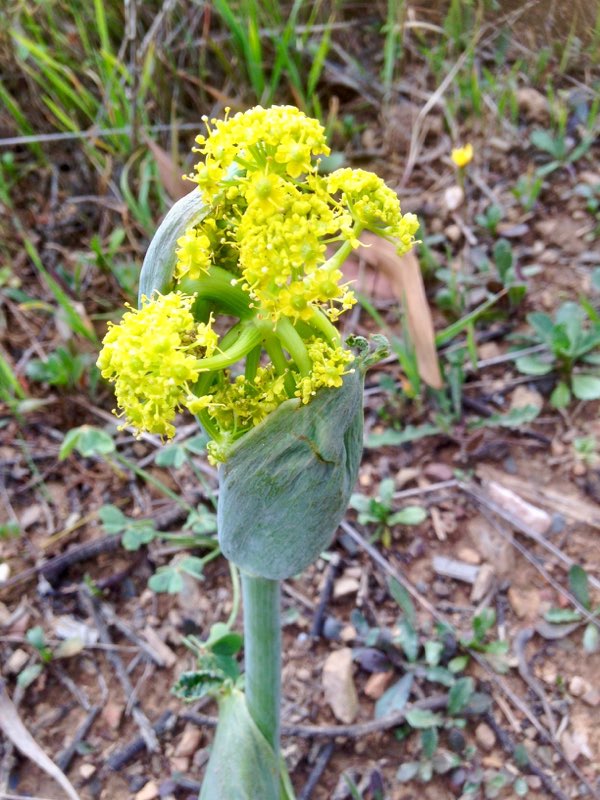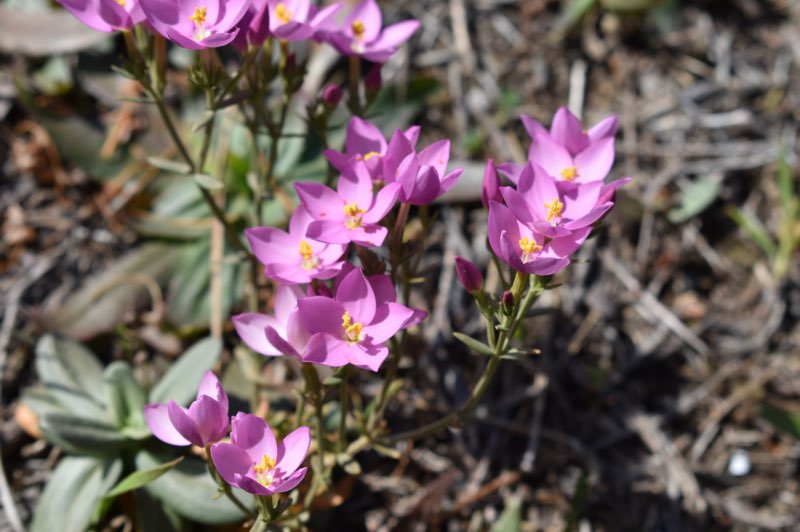 During one hike I met Sofia, a Portuguese teacher. We talked at a distance of 10 meters, she explained to me that she is currently looking for a technique to offer her language course online, because from now on she is not allowed to meet with her students in the cultural center anymore. 
She told me about her project she had done a few years ago. She was interviewing people in the Algarve to find out how they were doing, why they were here and what made them stay. 
She confirmed our feeling that this triangle between Lagos, Sagres and Aljezur is a very special attraction – not just for us – but for a lot of people, and that once you're there it's almost magnetic. 
It's a pity that I can't take a language course with her. Although, that might be somehow possible… We can make a phone call. We have exchanged our phone numbers and I will definitely contact her. She would also be interested in a portrait on her part. However, this will have to be postponed until after the Corona crisis. 
We had to postpone the appointment with Soehl the filmmaker from Bangladesh, Romania an indefinite date for the same reason. 
What we didn't want to postpone any longer, however, was the laundry. And so we left the picturesque Barrao de São João on Thursday, 19.3.2020. For breakfast we had served coffee to walkers outside, paying close attention to the safety distance. But it was too much of a temptation to offer a chat to the Austrian Sasha and his companion, a Nigerian-Scottish beauty, who came from London and her German friend. 
In Budens we could do our laundry and in Vila do Bispo we could fill up our water supply and shop at Lidl for at least a week. 
From Klaus I wanted to find out how the Portuguese have adapted the legal situation to the coronavirus. He only knew about it second hand. Allegedly wild parked campers are asked to move to private properties and immediately he offered us to park and live on his farm at any time. What an offer!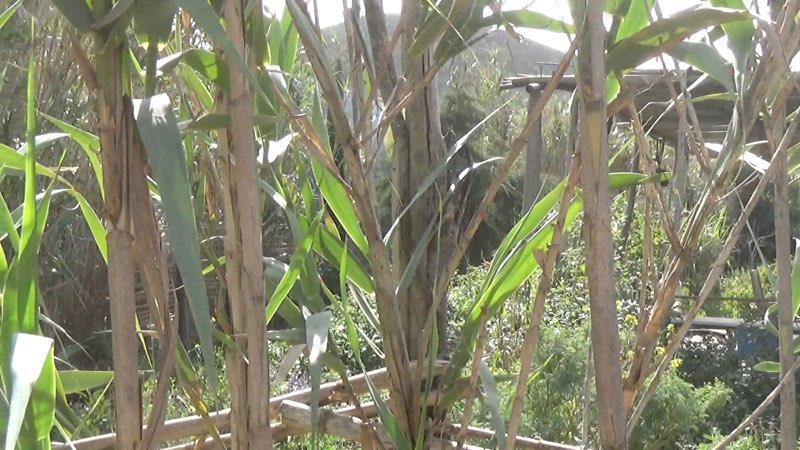 When our food supplies run out, GNR is chasing us away and we need a nest, we know where to go. And as a side effect, I get to dig my hands in his vegetable garden, there's always something to do, he promised!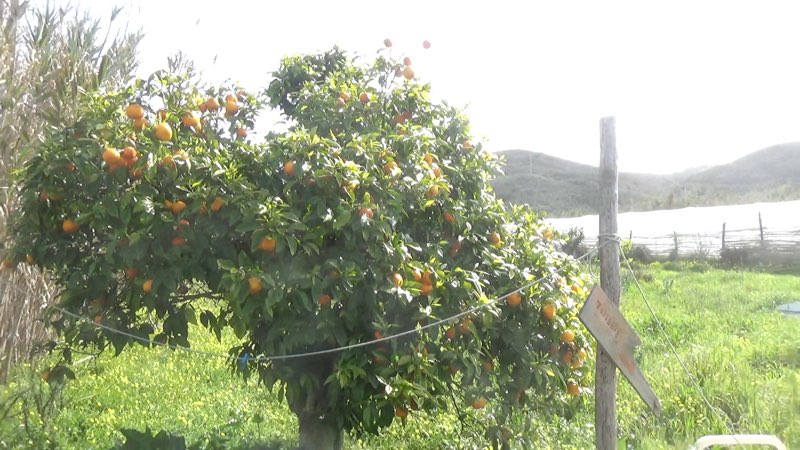 But first, I'll make good on my promise to do the gardening at Gianluca and Emanuela's. I was allowed to help Gianluca last week when he started to redo his garden. Since they also had to cancel their trip to Tenerife, they now give their energy to their wonderful garden. Who knows how important self-sufficiency will be again in the future. An end of the Corona crisis is not foreseeable. 
We will stay here for the time being!