Blog entry Friday, 13 March 2020
Today is already Friday, March 13th and we are still standing – our friends and family back home don't even dare to ask – in the beautiful southwest of Portugal. The last time we came out of Carrapateira was a week ago.
On Sunday, March 8th, the worldwide celebrated Women's Day, a man was portrayed. Diogo, who leads the restaurant Cato on the way to the beach in Bordeira. He is a man with a thousand ideas, who tries to ground himself and just doesn't try to implement every new idea. Because this is not always easy for his employees. He rents the restaurant that has a very good review but is hard to keep on a high quality level. Only a few permanent employees work with short-term untrained woofers and workaway people. Diogo loves to cook and also cooks in his restaurant. He is very caring for his daughter and her talants.
As a musician he also built the music dome together with helpers from Klaus, which we have been able to poetrait for Face Europe recently.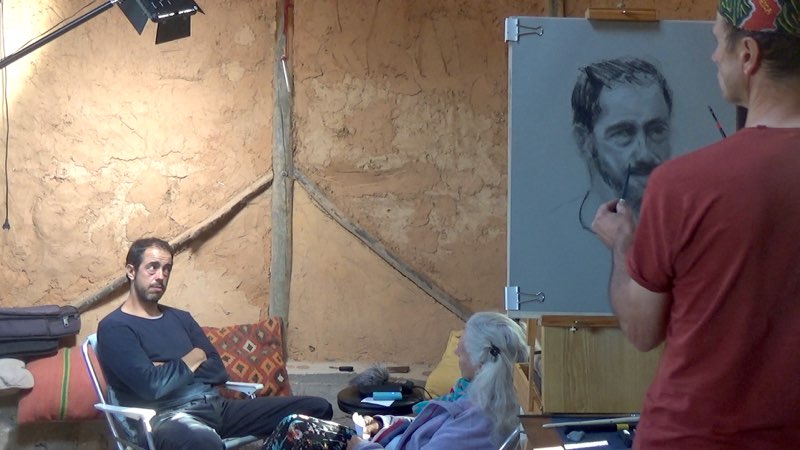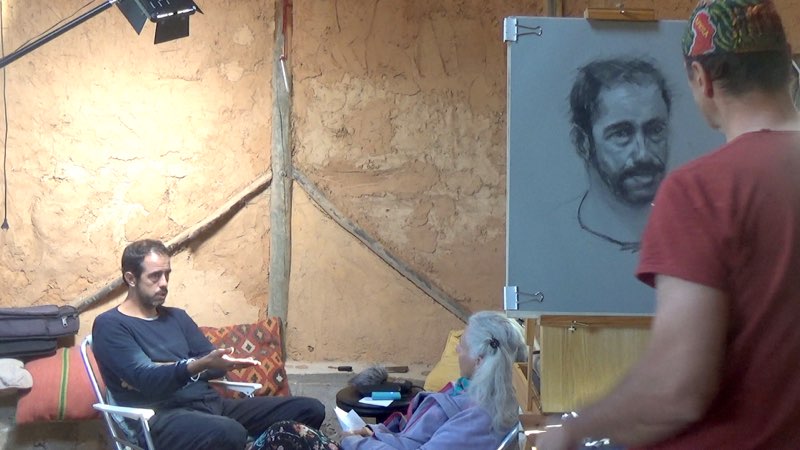 Much to his regret Diogo had to postpone the seasonal opening indefinitely due to the corona virus. On 14.3. the summer operation in the restaurant should have started. Now even the opening ceremony had to be canceled.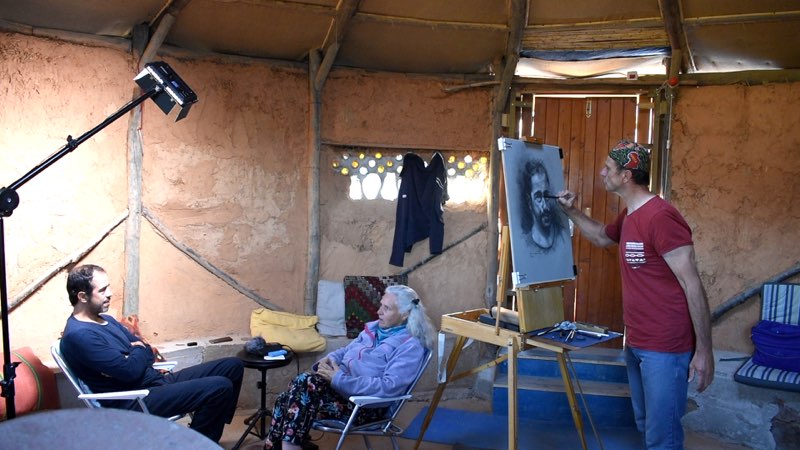 Diogo allowed us to take water for our water tank and so we have fresh water again for one week with economical consumption.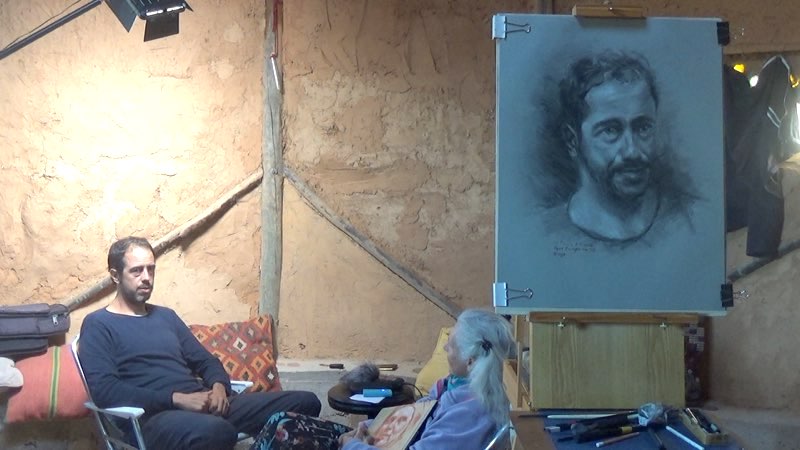 It was full moon in addition and an icy cold north wind made us quite cold. 
On our return to the Bordeira beach, which had almost become home, we met Ulrich. A masseur and body therapist from Germany who would like to join Face Europe. But he had left in the evening to drive to the Spanish-Portuguese border. He is coming back to Monchique and maybe we will be able to meet him again next weekend.  
Stefan (German) also approached us to get to know us and a cycling couple (Gisela and Rolf) – also from Germany – what else, admired our car and we told them about the pizza at Emanuela and Gianluca. Spontaneously they agreed, they had wanted to eat pizza for a long time, but it never happened. All the more they were impressed by the delicious pizza and the cosy atmosphere. 
At the pizza party we met the young Portuguese architect Carolina, who will also be part of Face Europe. 
On Tuesday Lisa and Wolfgang, the two Swiss, joined us. Wilfried likes the idea of letting a member of Europe, who is NOT part of the EU, speak on behalf of Face Europe.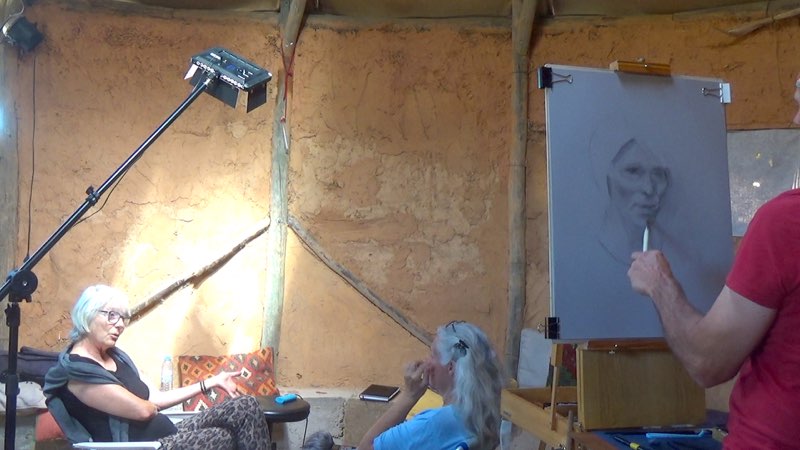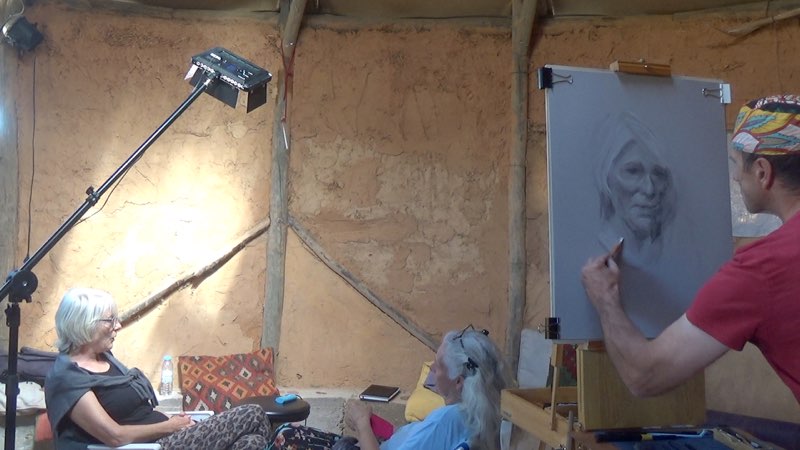 Lisa has an eventful and exciting life both behind and in front of her and is full of zest for life.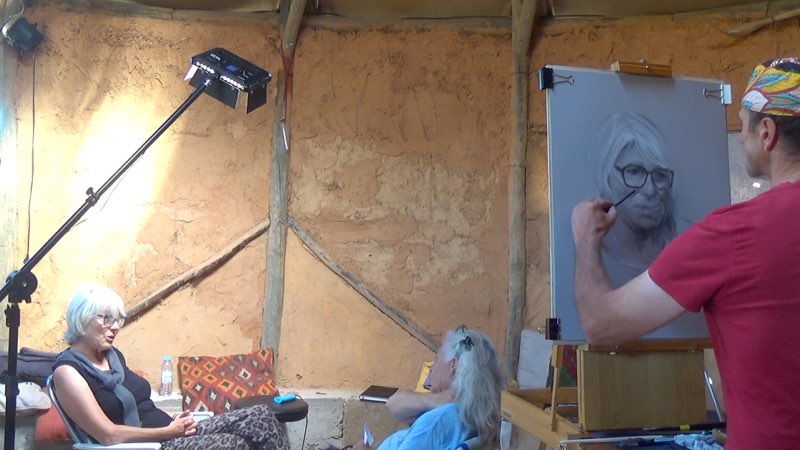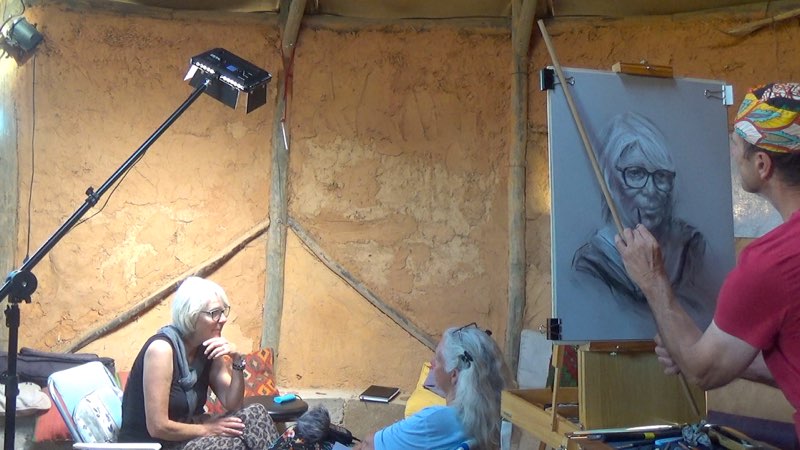 She was highly concentrated and the interview was exciting and as always so valuable for our own lives.
On Wednesday the only Scottish woman so far, Katy, was portrayed. Her national pride is deeply ingrained in her soul and has matched our experiences during our trip to Scotland.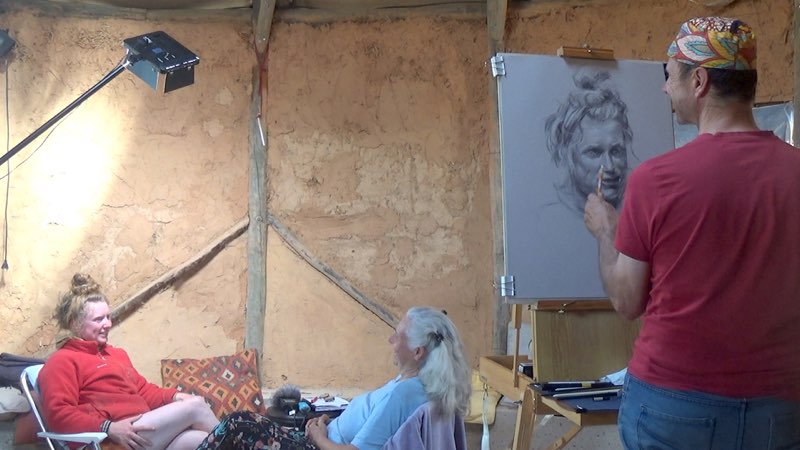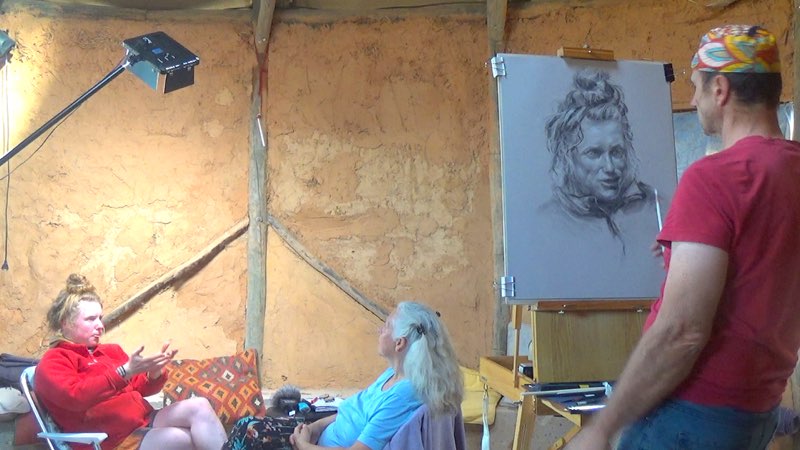 Thursday was supposed to be for our relaxation and for the evening we had invited Emanuela and Gianluca to an Austrian dinner. 
However, this quietness of the past weeks on the beach of Bordeira was destroyed by a horde of unscrupulous campers. Already in the evening, loud music sounded from their huge boxes, which they had placed next to their cars. From midnight on there was silence, but at 2 am the whole noise started again. We know from experience that such inconsiderate people are not willing to change their behaviour. There is only one thing to do: escape!
Because even during the day the "music" already started in the morning. Not even the loud waves could drown the noise. Luckily we were able to go to Emanuela and serve the food outside at their porch with them. 
We had cooked "bacon lentils" with bread dumplings. 
And because Emanuela and Gianluca are incredibly loving and open-minded people, friends came along as well. 
One of them: Soehl from Bangladesh is a filmmaker and will be portrayed on Tuesday. So our plan to move on Saturday was postponed again. Who knows what the evil coronavirus will bring us and how our onward journey will be blocked anyway. So we can just as well stay right here, where we feel so comfortable and appreciated anyway and where life is simple and uncomplicated.