[:de]Blogeintrag 7.3.2020
Heute ist schon Samstag, der 7. März und wir sind noch immer am Strand von Bordeira.
Loes, die auch ihre Wartezeit auf den Saisonjob im Restaurant Cato verbringt, hat Face Europe am Montag die Ehre gegeben.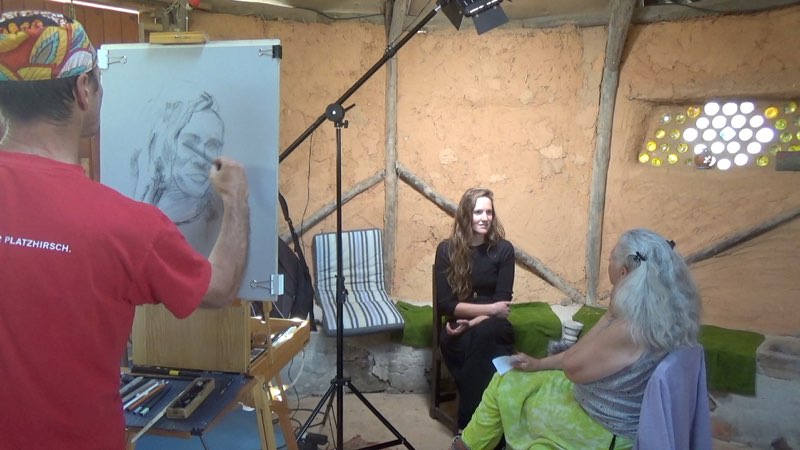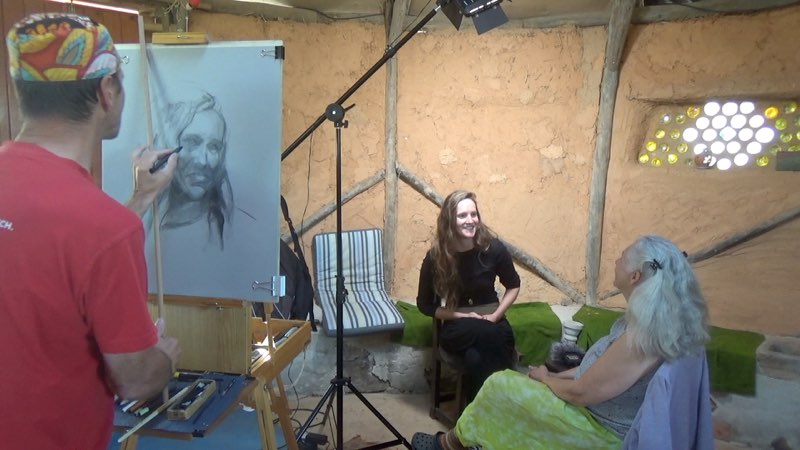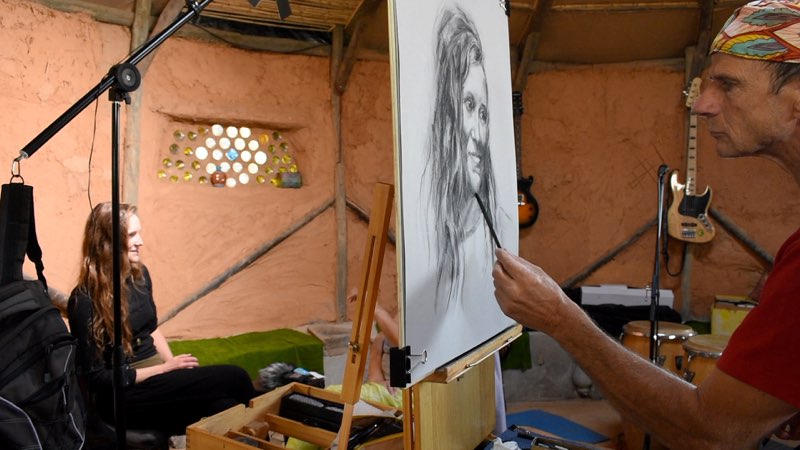 Für Holland ist uns schon ein Platz bei ihrer Mutter in Aussicht gestellt worden. Sicher auch spannend, denn ihre Mutter ist Puppenspielerin.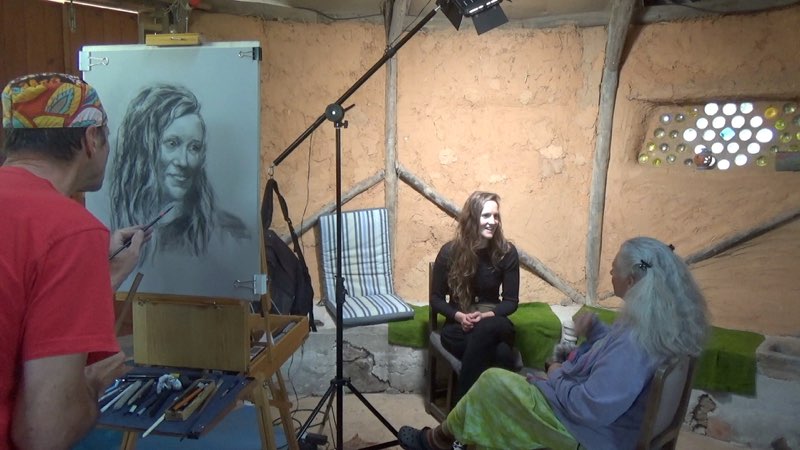 Otto und Eva aus der Steiermark verirrten sich auch auf "unseren" Strand und begleiteten uns zur dieswöchigen Pizzaparty.
Ja, es ist schon Tradition, ein mal in der Woche zu Gianluca und Emanuela zu spazieren und so viel wie möglich weitere Gäste zu animieren zur köstlichen Pizza mit zu kommen. 
Diesmal waren wir zu zehnt, die wir die 1,5 km marschierten. 2 weitere Paare waren nämlich schnell überredet, mitzukommen. Sie waren allesamt begeistert von der köstlichen Pizza und dem gemütlichen Ambiente. 
Am Mittwoch war die Stimmung im Big Fredi bei uns beiden einmal ein wenig durchhängend und keiner hatte Lust zu arbeiten. Lieber hätten wir uns ausgeruht und vielleicht sogar ein kleines Schläfchen gemacht. Dorothé, die Partnerin von Jaap, war auch vom Ergebnis vorerst nicht ganz überzeugt und rief: "das bin ich?"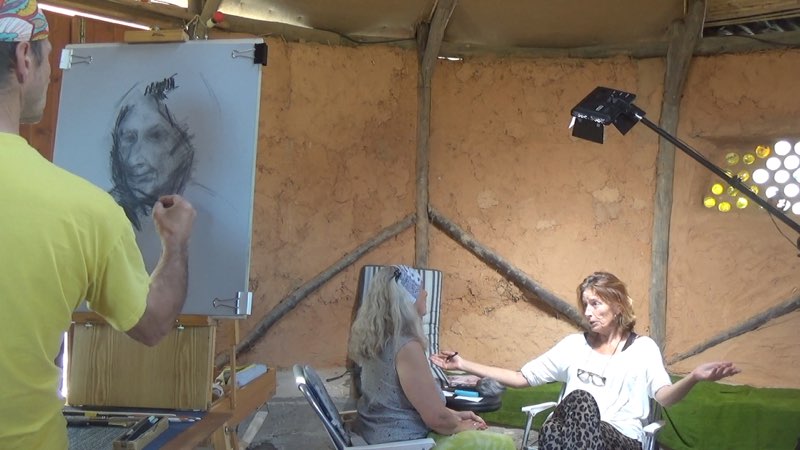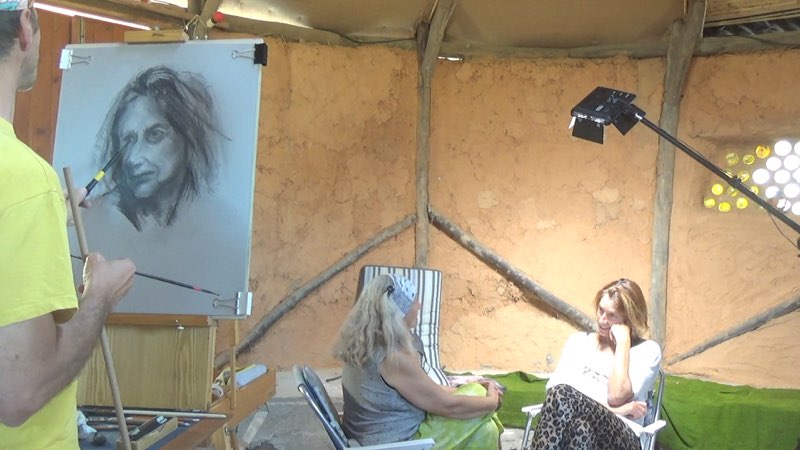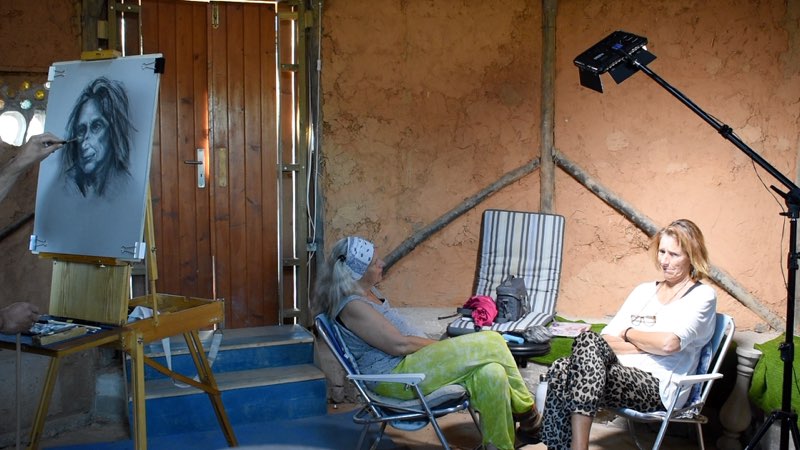 Bei richtigem Abstand erkannte sie sich dann aber doch und auch das Interview war sehr ehrlich und herzlich mit ihr. 
Beim Unterschreiben am Auto haben wir festgestellt, wir hätten Holland eher weiter oben am Auto anbringen sollen, denn alle Holländer bis jetzt waren ausgesprochen groß gewachsen.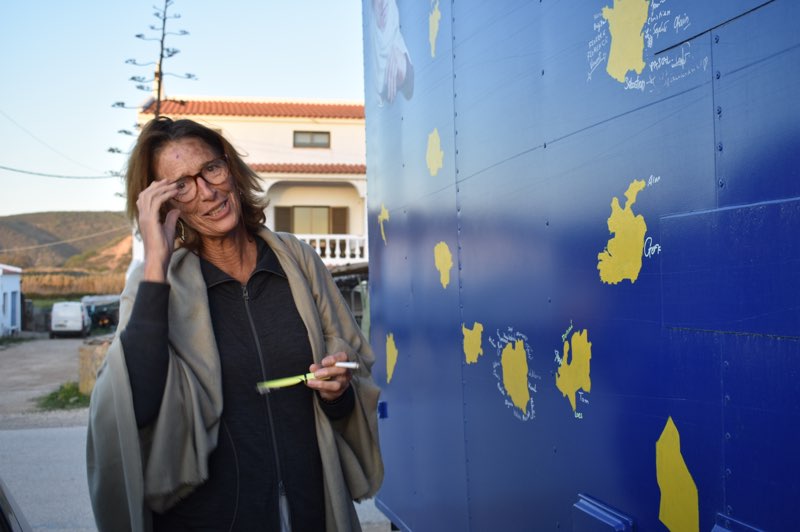 Am Donnerstag war ein ruhiger Tag. 
Am Freitag waren wir bei Gianluca und Emanuela zu "Panela" eingeladen: ein sizilianisches Nationalgericht aus Kichererbsenmehlpolenta hergestellt.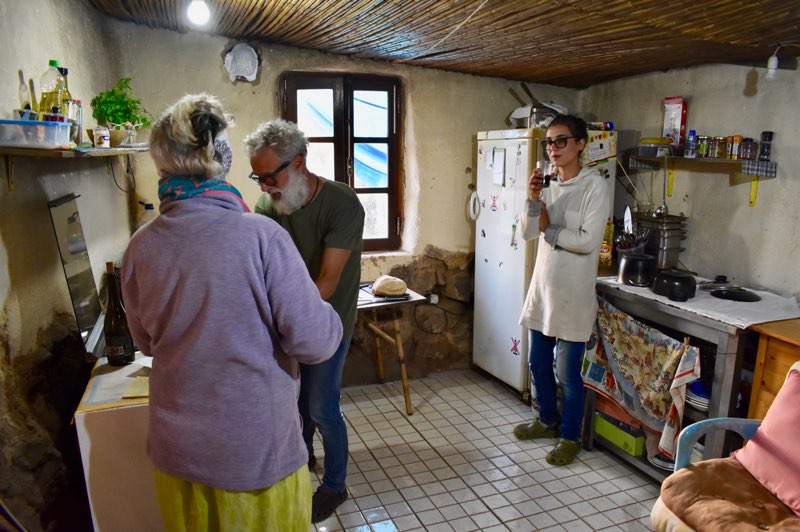 Es war ganz köstlich. Hergestellt wird es aus Kichererbsenmehl, Wasser, Pfeffer und Salz, das wie eine Polenta 30 Minuten gekocht und fest gerührt wird. Danach muss es in einer Form abkühlen und wird danach in dünne Streifen von ca. 3 mm geschnitten und schwimmend im Öl herausgebacken. Man glaubt gar nicht wie etwas so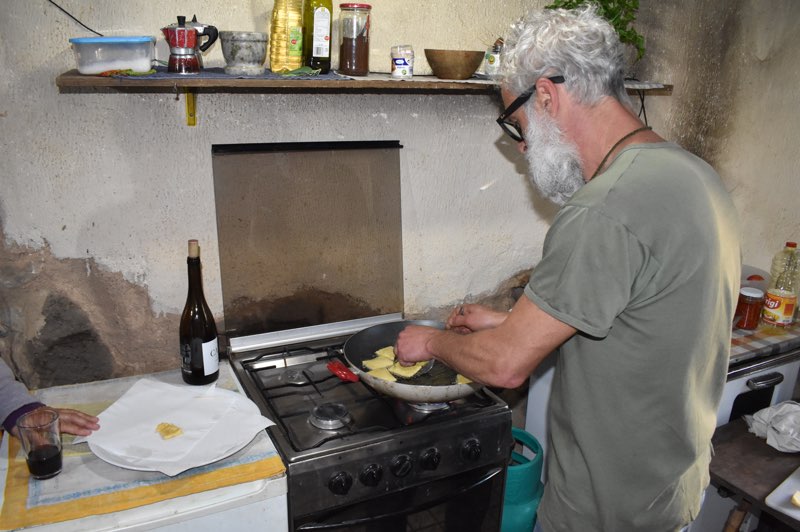 Einfaches so köstlich schmecken kann. Natürlich bewahrheitet sich wieder: je billiger und einfacher das Essen ist, desto aufwendiger ist auch die Herstellung. Es gab auch noch Salat und Advocadoaufstrich dazu und gefüllte Eier. Gerne wollen wir die beiden lieben Freunde demnächst auf ein österreichisches Essen einladen. 
Der Samstag stand dann ganz im Zuge der Ver- und Entsorgung: Abwasserentsorgung, Auftanken für Fredi und ganz viel einkaufen für uns. Unsere Vorräte waren schon komplett zur Neige gegangen und Lidl musste aufgesucht werden. Schade, dass ich noch immer nicht den Wochenmarkt in Aljezur besuchen konnte. 
Morgen ist unser 15. Portugiese an der Reihe: Diogo, der Chef des Cato Restaurants. Nachdem wir schon so viel gehört haben, wird es spannend aus erster Hand aus seinem Leben zu hören. [:en]Blog entry 7.3.2020
Today is already Saturday, March 7th and we are still on the beach of Bordeira.
Loes, who spends her waiting time for her seasonal job at the restaurant Cato, gave Face Europe the honour on Monday.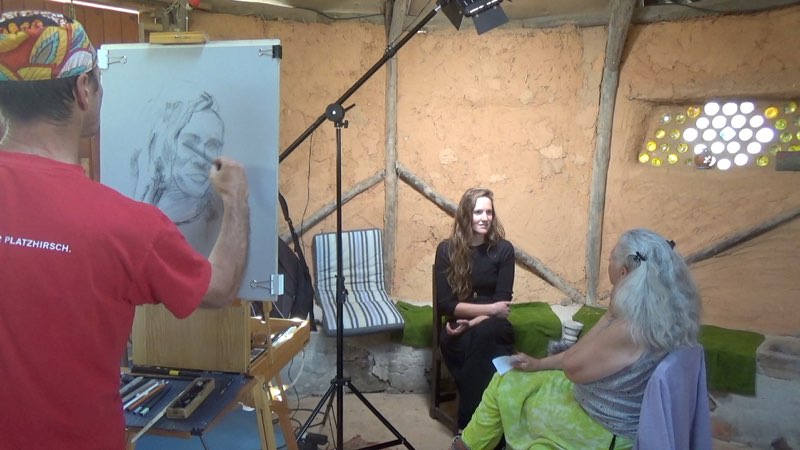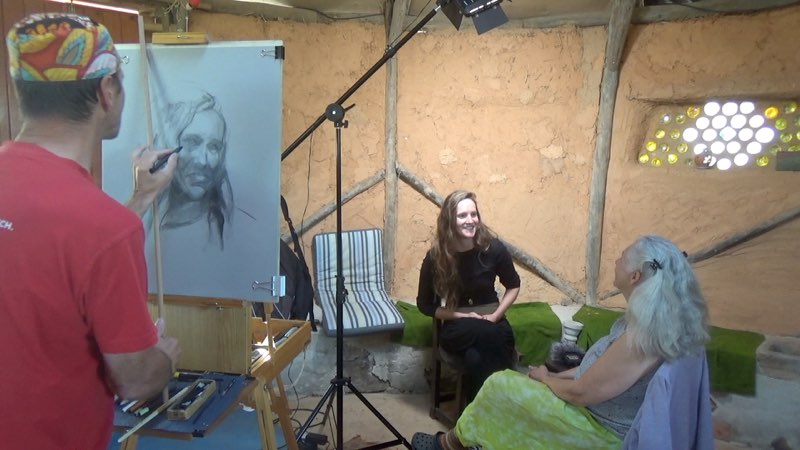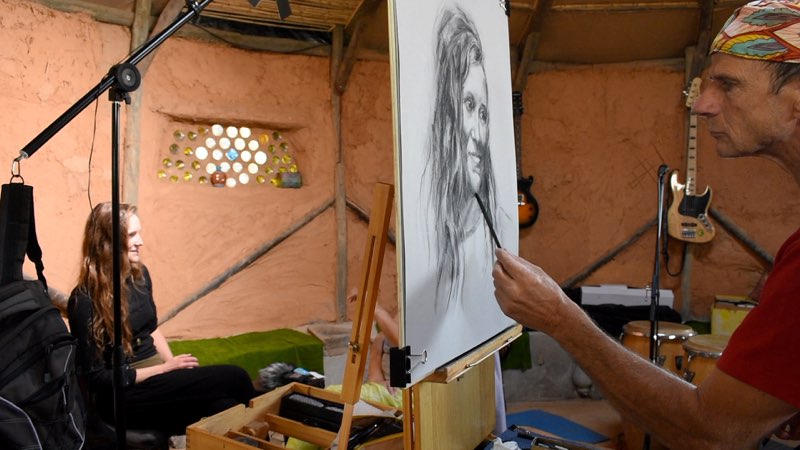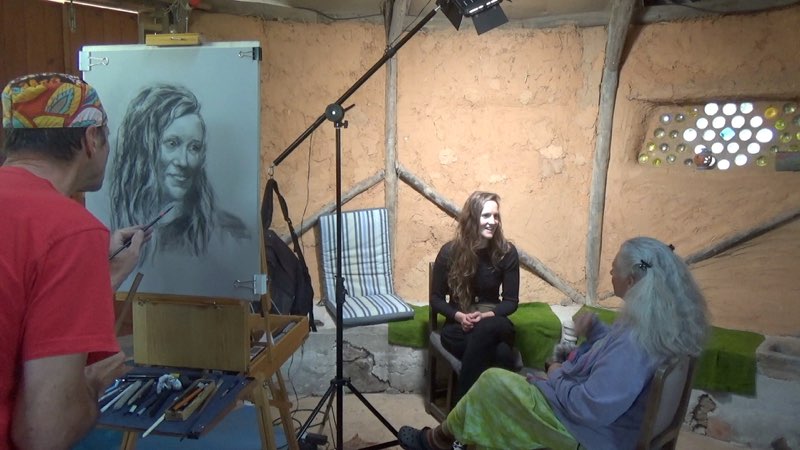 For Holland we have already been promised a place at her mother's house. Certainly also exciting, because her mother is a puppeteer. 
Otto and Eva from Styria also got lost on "our" beach and accompanied us to this week's pizza party.
Yes, it is already a tradition to walk to Gianluca and Emanuela once a week and to encourage as many other guests as possible to come along for a delicious pizza. 
This time there were ten of us who walked the 1.5 km. 
2 other couples were quickly persuaded to come along. They were all enthusiastic about the delicious pizza and the cosy ambience. 
On Wednesday the atmosphere at Big Fredi was a little bit sagging and nobody wanted to work. We would have rather rested and maybe even taken a little nap. Dorothé, Jaap's partner, was also not quite convinced of the result for the time being and shouted: "that's me?"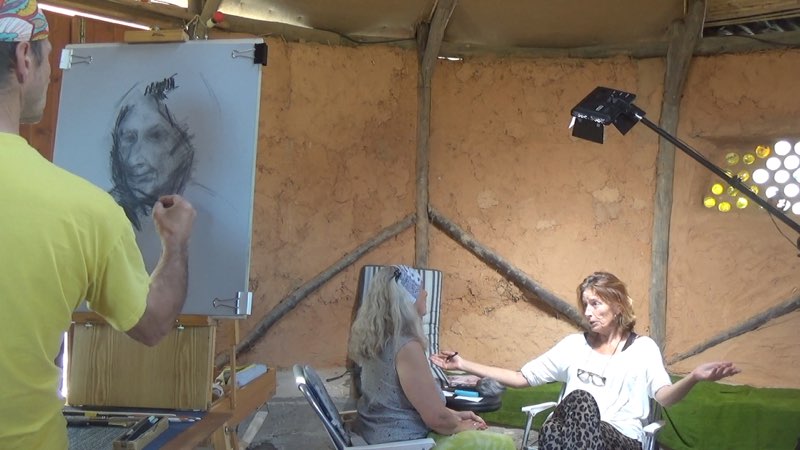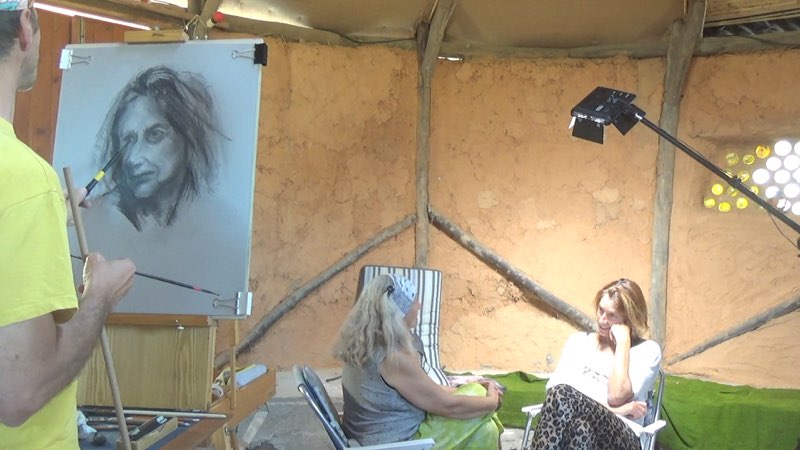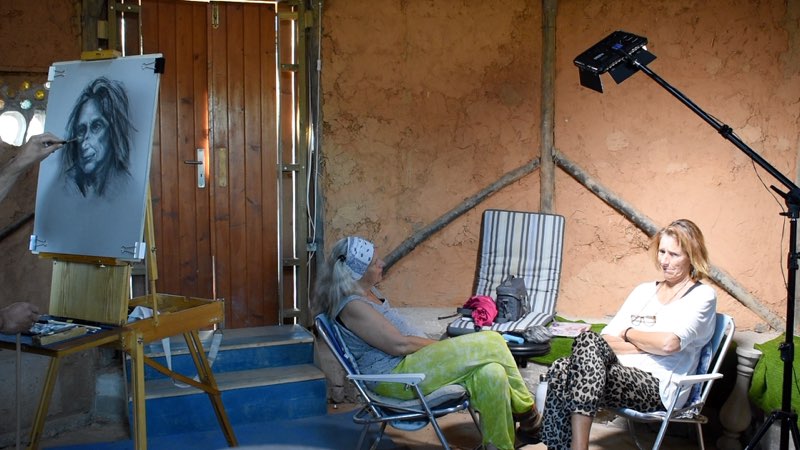 But with the right distance she recognized herself and the interview was also very honest and cordial with her. 
When signing at the car, we realized that we should have put Holland further up the car, because all the Dutchmen so far are grown very tall.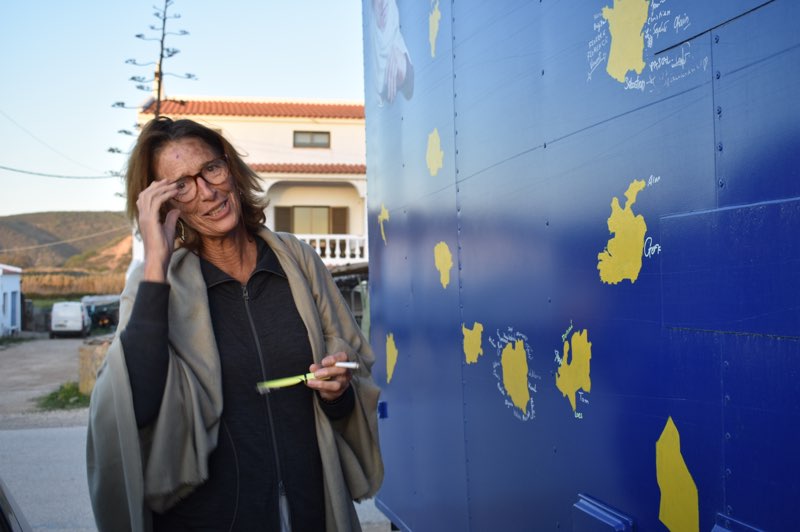 Thursday was a quiet day. 
On Friday we were invited to "Panela" at Gianluca and Emanuela's house: a Sicilian national dish made from chickpea flour polenta. It was absolutely delicious. It is made of chickpea flour, water, pepper and salt, which is boiled for 30 minutes like a polenta and stirred firmly. It must then cool in a mould and is then cut into thin strips of about 3 mm and baked floating in the oil. You would not believe how something so simple can taste so delicious.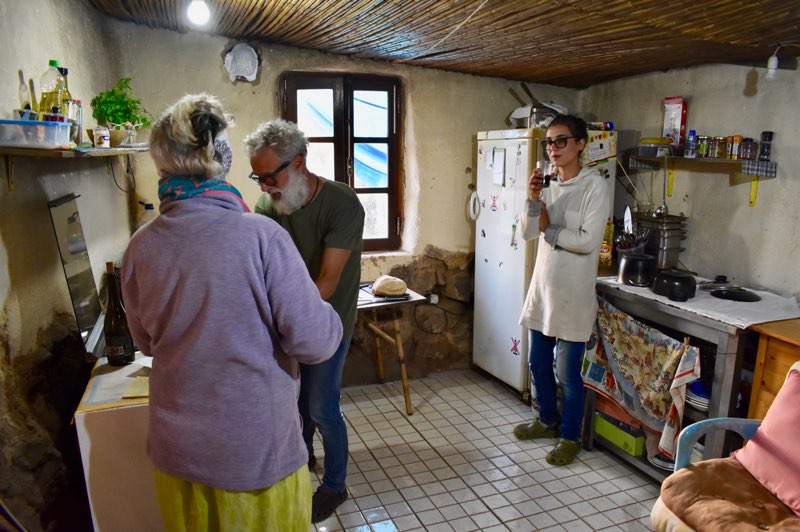 Of course it is proven again: the cheaper and simpler the food is, the more complex is the production. There was also salad and advocado spread in addition to stuffed eggs.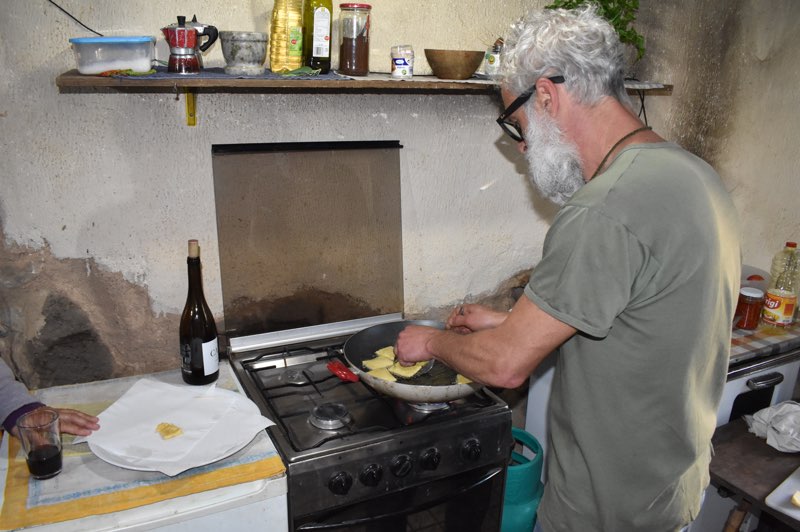 We would like to invite the two dear friends to an Austrian dinner soon. 
Saturday was all about supply and disposal: Sewage disposal, refueling for Fredi and a lot of shopping for us. Our supplies had already run out completely and Lidl had to be visited. It is a pity that I still could not visit the weekly market in Aljezur. 
Tomorrow it's our 15th Portuguese: Diogo, the boss of the Cato Restaurant. After we have already heard so much[:]