Blog entry 7.3.2020
Today is already Saturday, March 7th and we are still on the beach of Bordeira.
Loes, who spends her waiting time for her seasonal job at the restaurant Cato, gave Face Europe the honour on Monday.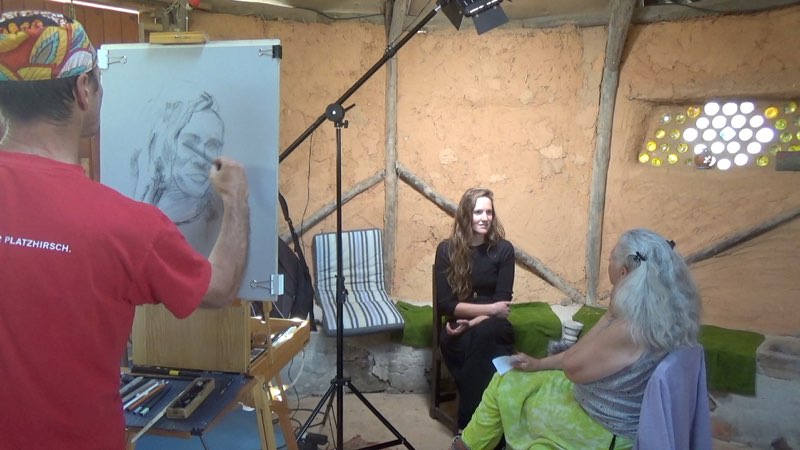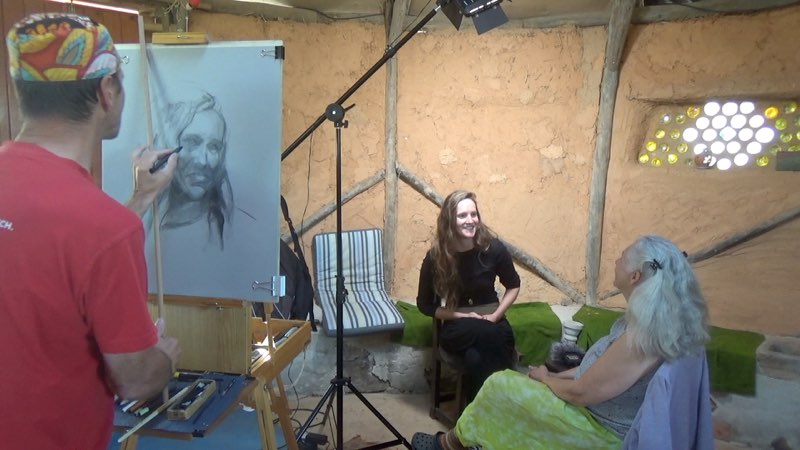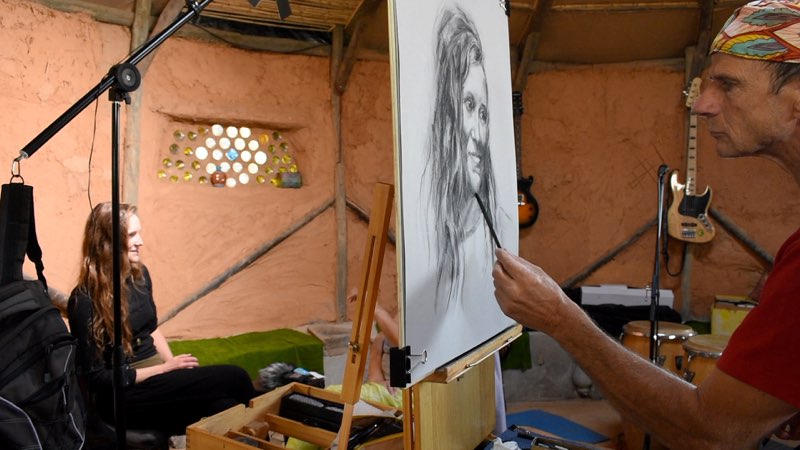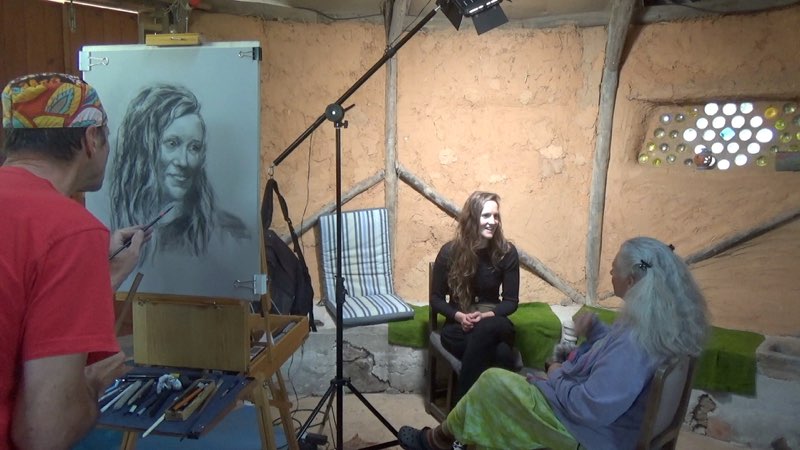 For Holland we have already been promised a place at her mother's house. Certainly also exciting, because her mother is a puppeteer. 
Otto and Eva from Styria also got lost on "our" beach and accompanied us to this week's pizza party.
Yes, it is already a tradition to walk to Gianluca and Emanuela once a week and to encourage as many other guests as possible to come along for a delicious pizza. 
This time there were ten of us who walked the 1.5 km. 
2 other couples were quickly persuaded to come along. They were all enthusiastic about the delicious pizza and the cosy ambience. 
On Wednesday the atmosphere at Big Fredi was a little bit sagging and nobody wanted to work. We would have rather rested and maybe even taken a little nap. Dorothé, Jaap's partner, was also not quite convinced of the result for the time being and shouted: "that's me?"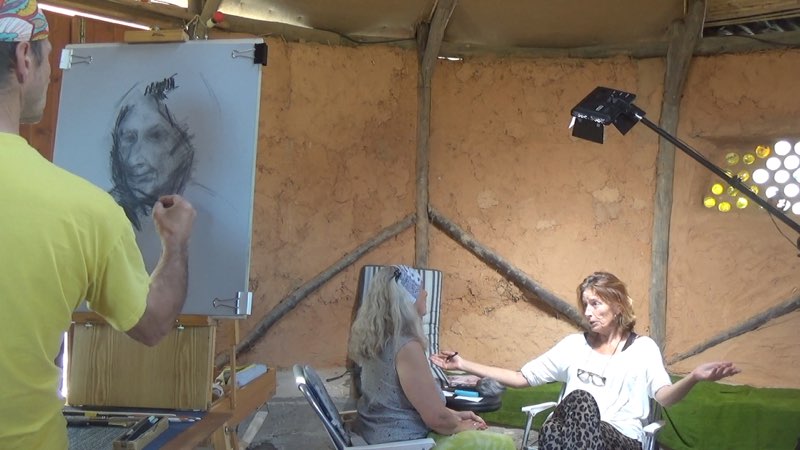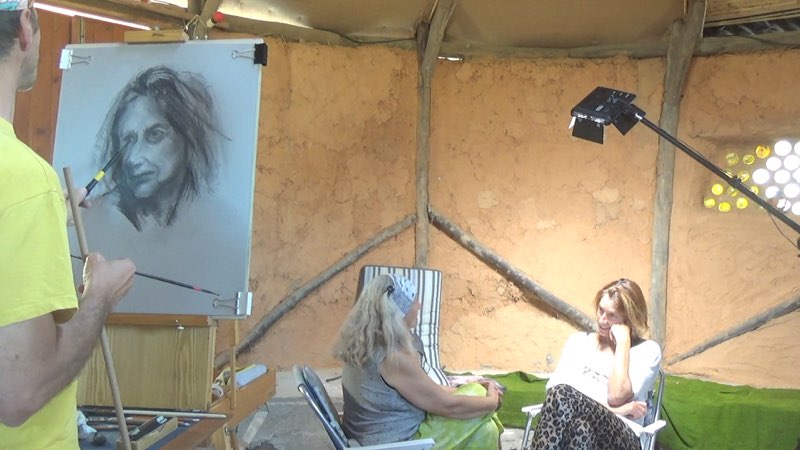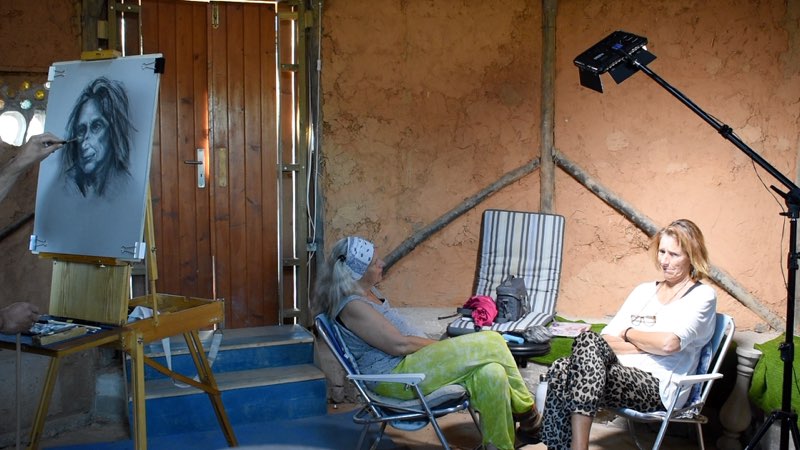 But with the right distance she recognized herself and the interview was also very honest and cordial with her. 
When signing at the car, we realized that we should have put Holland further up the car, because all the Dutchmen so far are grown very tall.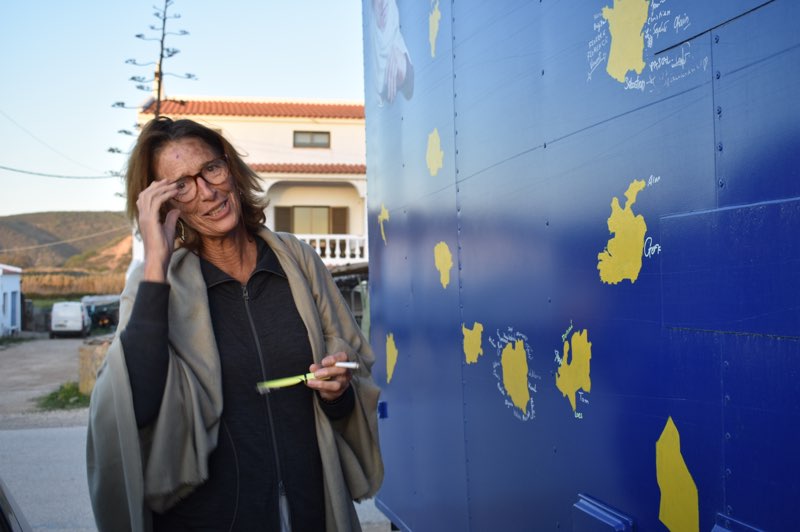 Thursday was a quiet day. 
On Friday we were invited to "Panela" at Gianluca and Emanuela's house: a Sicilian national dish made from chickpea flour polenta. It was absolutely delicious. It is made of chickpea flour, water, pepper and salt, which is boiled for 30 minutes like a polenta and stirred firmly. It must then cool in a mould and is then cut into thin strips of about 3 mm and baked floating in the oil. You would not believe how something so simple can taste so delicious.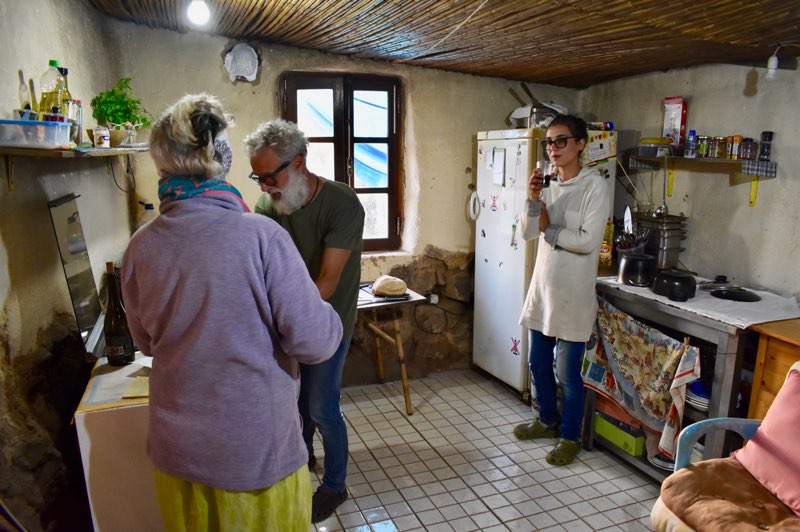 Of course it is proven again: the cheaper and simpler the food is, the more complex is the production. There was also salad and advocado spread in addition to stuffed eggs.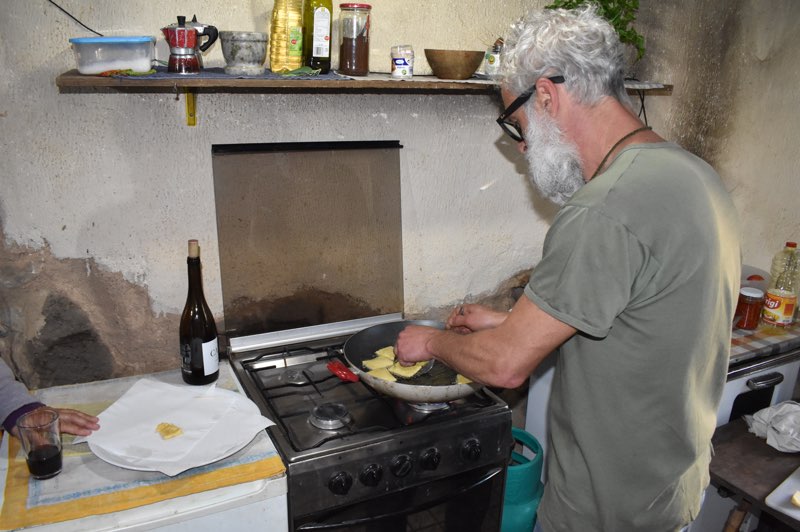 We would like to invite the two dear friends to an Austrian dinner soon. 
Saturday was all about supply and disposal: Sewage disposal, refueling for Fredi and a lot of shopping for us. Our supplies had already run out completely and Lidl had to be visited. It is a pity that I still could not visit the weekly market in Aljezur. 
Tomorrow it's our 15th Portuguese: Diogo, the boss of the Cato Restaurant. After we have already heard so much