Blog entry 24.2.2020
The pizza from Gianluca was excellent again. It is not only a feast for the palate but actually a perfect total work of art.
What looks like a dance for the viewer when he stretches the dough over his wrists to a flat slice is years of training and hard work. Keeping the fire in the oven happy, getting the pizzas in and out of the oven in time and making permanently fresh pizzas is a bone-hard job.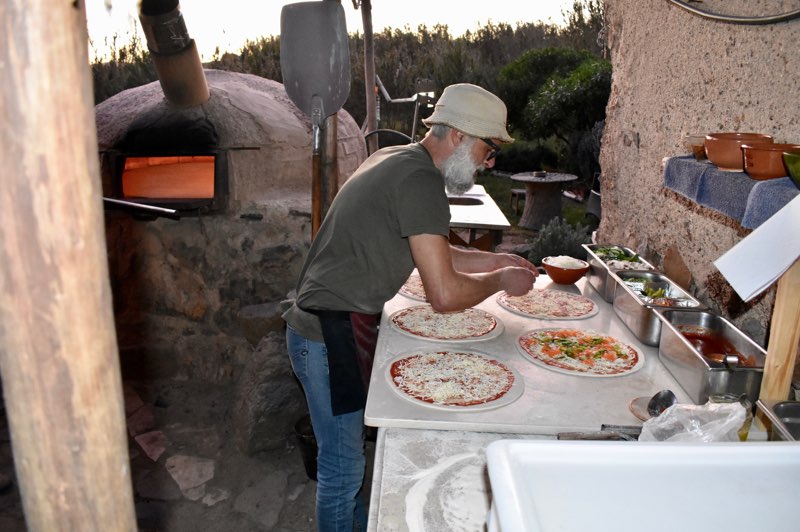 On this evening of the pizza party we met Anna from Germany, who spontaneously signed up for a portrait. 
The Wednesday was fixed due to the weather. 
And that was a good thing. We parked Big Fredi on the beach of Bordeiro for a few nights after Emanuela was portrayed on Sunday.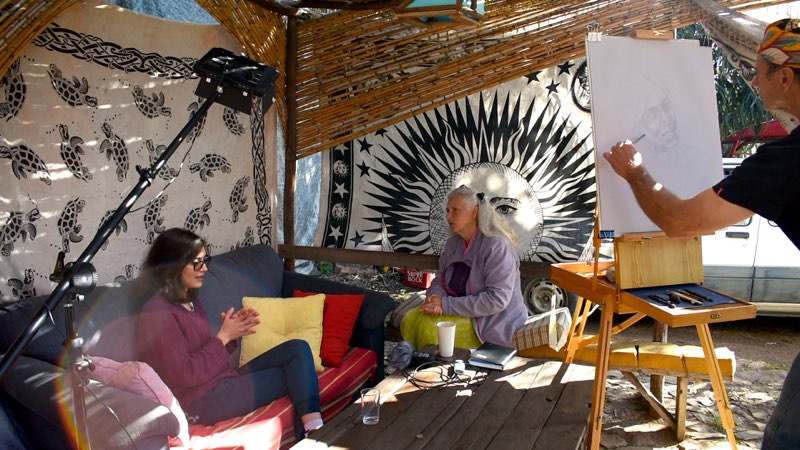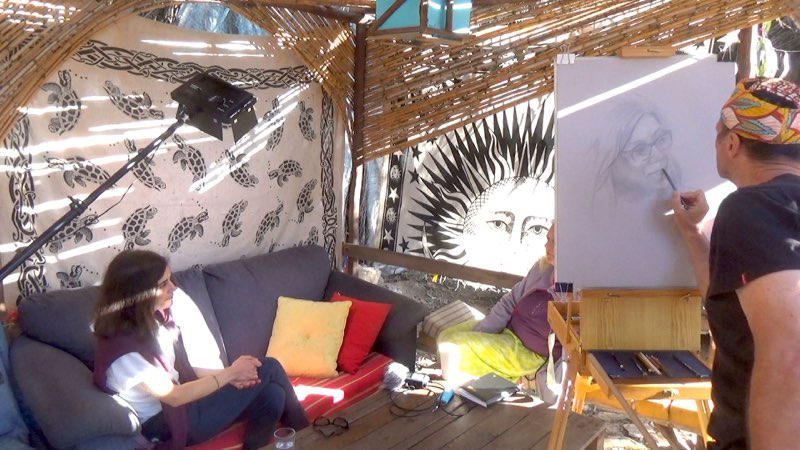 Although she was not feeling well, she bravely held out for two hours and as we learned later, this was the beginning of a stomach flu. Gianluca suffered the same fate afterwards and the two of them were really sick and weak for a week. Fortunately we had not been infected with the virus!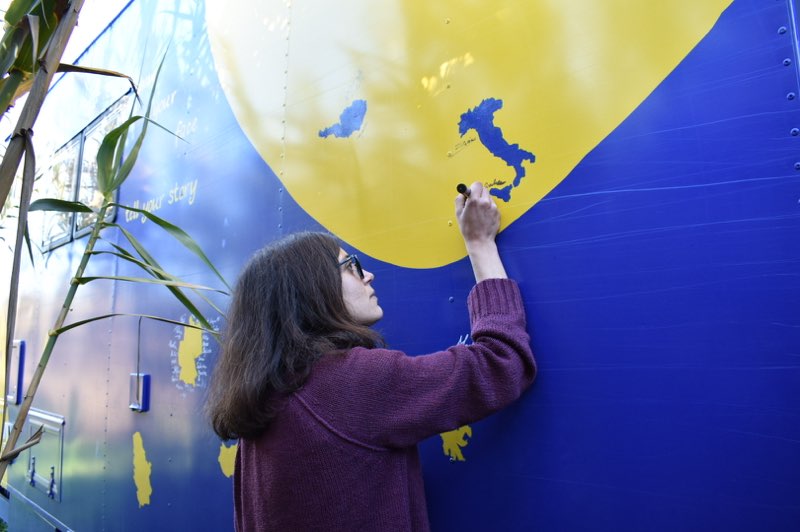 Tuesday offered us a different spectacle with a strong storm: Kitesurfers swished back and forth in the freshwater lagoon all day long. The last one only left the water when it was already dark. 
On Wednesday after the portrait we agreed with Anna that we could take her to Lagos. Otherwise she would have hitchhiked and so we could enjoy her pleasant presence for a while longer.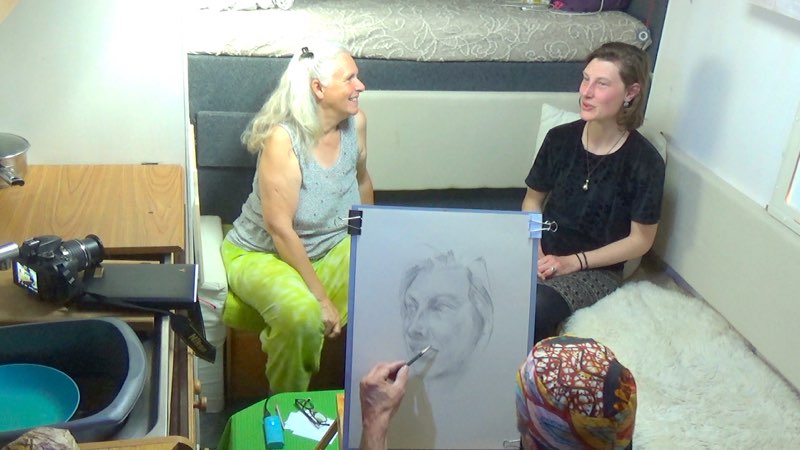 We were drawn to Lagos for various reasons. Nicholas' arrival from Asia and the reunion with him and the urgent need to do the laundry. In Lagos there is a coin laundry where the washing powder is not automatically added. So you can use the machines with your own detergent even without fabric softener. 
This is very important for my Enjo cloths, because otherwise they won't work. 
Nicholas suggested that we meet on Thursday. Was that a reunion pleasure! He greeted us with a face mask as he had just returned from Thailand. The coronavirus is causing a lot of people to panic. Luckily we are not afraid of it and do not force Nicholas into a 2 week quarantine like the bridge club who banned him from visiting for 3 weeks.
We spent two nights at the fort between Boca do Rio and Burgau in quite peace and quiet. I was able to go for short walks while Wilfried used the unlimited hours of sunshine to work on his computer and cut movies. 
On Sunday we returned to the beach of Bordeira with bright sunshine and almost too much heat. The mood was great and even improved when we suddenly saw Emanuela and Gianluca appearing. Also Jean Pierre from France and Jule from Germany joined us.
Jule, a student of art history, has arranged a portrait appointment with us today, 24.2.2020. 
It will be an exciting afternoon.