Blog entry 28.3.2020
This morning the police showed up at our lonely parking lot and greeted us friendly.
Wilfried let it be known that we are standing here on our way to France and that we will continue today. 
We still took the liberty of taking a walk together along the shore of the lake and listening to the most different bird sounds. Not a person in sight. 
This journey is obviously under the motto: Lakes.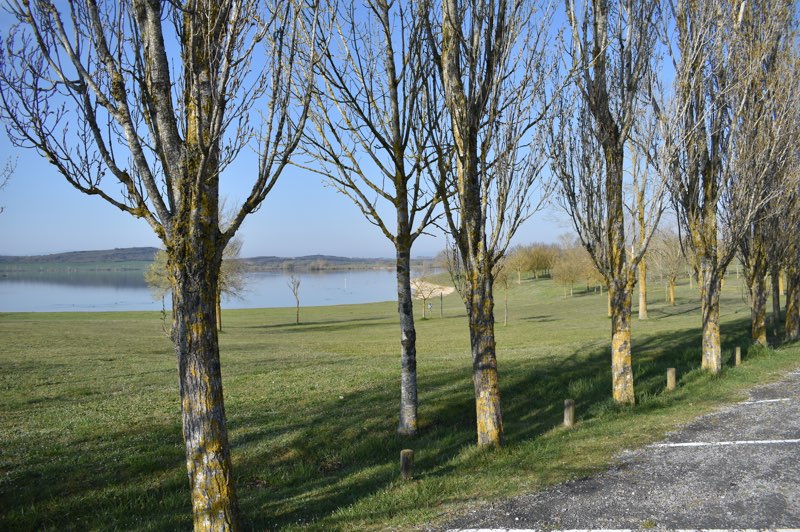 At the end of the 4th day of our journey we found again a place near a lake to spend the night. We had already noticed the place in the forest positively exactly one year ago. But at that time we didn't find the lake during a walk, because we marched in the wrong direction. Today we came here on another way and passed the lake shore. So the walk for tomorrow is already fixed. 
After the frosty night and our morning walk around the Spanish reservoir Embalse de Ullibarri in bright sunshine, the drive here was so much more pleasant than we had experienced the last two times. One year ago on our return trip and also in autumn when we entered Spain we had only experienced the area in rain, a lot of traffic and stress. Now, without traffic and in sunshine it was even bearable. 
In Spain we still got a gas bottle. At the border to France the policemen waved us through friendly. 
Tomorrow we want to enjoy the sunny day here and only on Monday we want to move on towards home.